We have a Saturday morning tradition.
Big Daddy (aka W, Wes, Wesley or Sweet Cheeks) makes breakfast on Saturday morning.
Usually, it's
biscuits,
Chocolate Gravy
(the boys call it 'Mommie's Gravy' even though it's not 'my' gravy at all but I guess they associate something sweet with me) or
Brown Gravy
, (You guessed it, they call Brown Gravy, Daddy's gravy… which actually IS his gravy.) and
sausage or bacon
… maybe
eggs.
Sometimes we have waffles, my favorite, but I'm always watching calories so I usually let them choose, unless I'm having a craving.
Big Daddy is obsessed with biscuits.
He insists I make better biscuits.
I insist he just says that so that I'll make the biscuits.
I got to wondering if I could make them in one large pan then cut them after they're baked.
Sound weird?
We both hate cutting biscuits out and the clean up.
Lincoln doesn't like the 'brown parts'.
I gave it a try.
Big Daddy – thumbs up!
Me – thumbs up!
Lincoln (#1) – thumbs up! (who knew, right?!)
Ryder (Curly)- two thumbs up! (he likes his breakfasts!)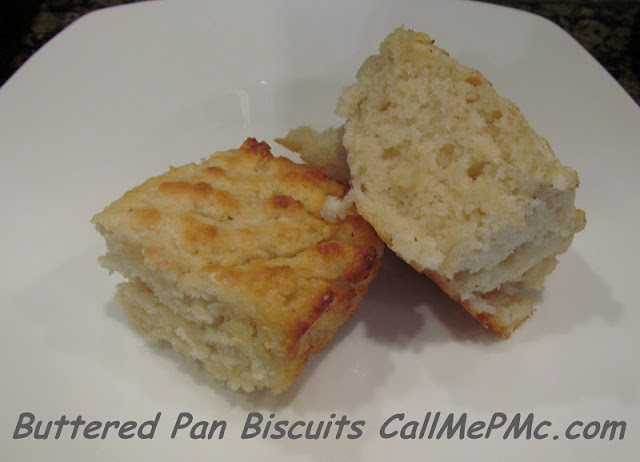 You have got to try these!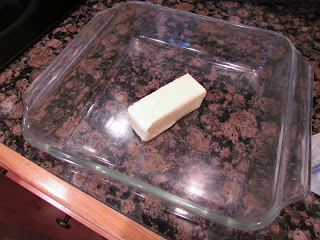 Melt 5 T butter in an 8×8 pan
In large bowl, combine flour, sugar, baking powder, and salt
Pour in buttermilk and stir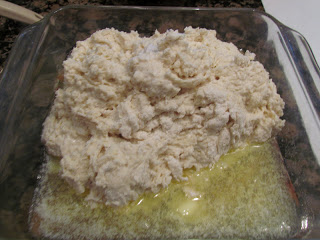 Pour batter in baking dish over butter and press flat.
Score the dough into 9 biscuits.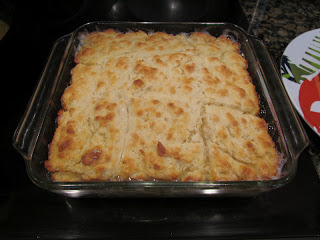 Bake until golden brown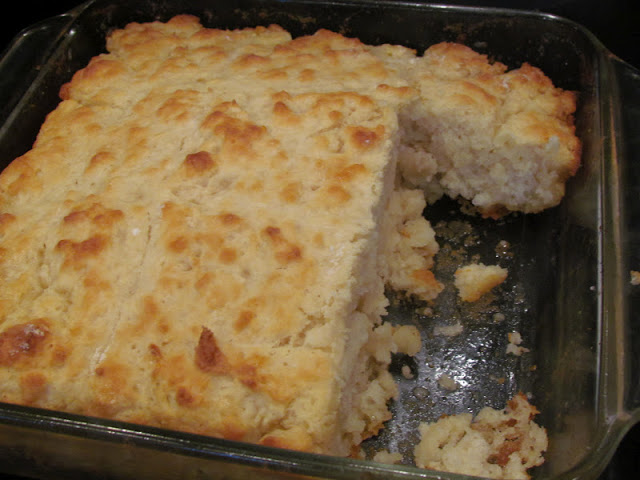 We ate the entire batch!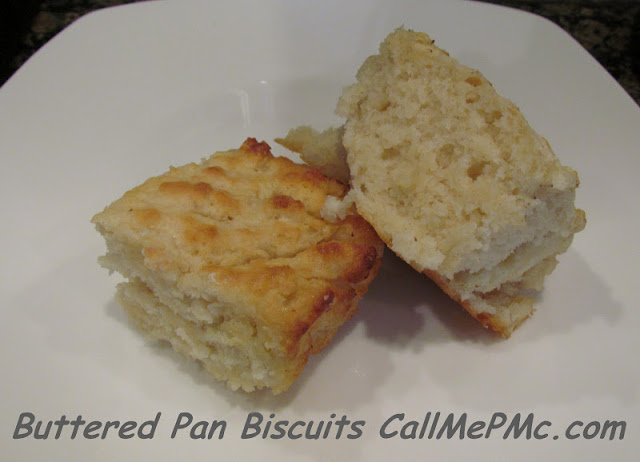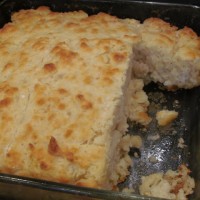 Buttered Pan Biscuits
Recipe from Paula @CallMePMc.com All images and content are copyright protected. Please do not use my images without prior permission that includes copying the ingredient list or entire recipe and posting in the comments on Pinterest. If you want to share this recipe, please simply link back to this post for the recipe. Thank you, Paula
Ingredients
5

T

butter

2 1/2

c

all purpose flour

4

tsp

sugar

4

tsp

baking powder

2

tsp

salt

1 2/3

c

buttermilk
Instructions
Preheat oven to 450 degrees. Melt butter in 8x8 dish. Add all dry ingredients to bowl. Add buttermilk and stir until just combine. Don't over stir. Pour dough into dish with melted butter and press flat. Score into squares. Bake 20 to 25 minutes or until golden brown. Serve immediately.