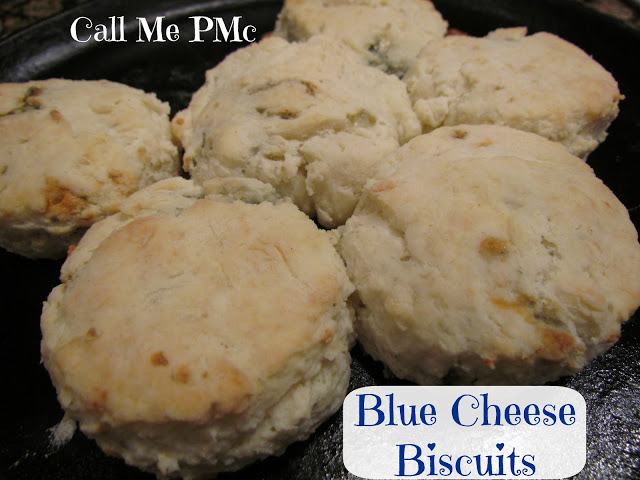 Do you have plans to entertain?
Impress your guests with these Blue Cheese Biscuits and juicy Oven Roasted Rosemary Tenderloin.
This is not one of those recipes you'll find at your average restaurant. That's why I like cooking versus going out to eat (most of the time) because you can create whatever you want, be it the most bizarre dish or common classic food.
Of course, I have spoiled my family because at some point I started customizing each family members' dish to their specific taste. Big mistake! Take these biscuits for instance, I love them with blue cheese. Big Daddy doesn't like blue cheese so much, so I put feta in his. The boys think any kind of cheese except cheddar or mozzarella is just weird so I don't put any cheese in their biscuits. I'm up for Mom of the Year by the way!
If you're not a fan of blue cheese, change it up. I do think the addition of some kind of cheese puts this over the top, especially paired with a rich tenderloin.
Blue Cheese Biscuits
Ingredients
2 c self-rising flour
8 oz sour cream
1/2 c butter, melted
2 to 3 oz blue cheese, crumbled
Instructions
Preheat oven to 425 degrees. Stir together ingredients until just blended. Turn dough onto a lightly floured surface and pat into 1/2 inch thickness. Cut into 2 inch biscuits and place on a lightly greased baking sheet. Bake 13 to 15 minutes until lightly browned. Serve hot.
Also great with Balsamic Pork Tenderloin, Orange Marmalade Tenderloin, Easy Pork Tenderloin, or beef tenderloin.