Our Ultra Creepy Fantastically Scary (or not) Halloween Party
This post may contain affiliate links that won't change your price but will share some commission.
Why it is Our Ultra Creepy Fantastically Scary (or not) Halloween Party?
Let me explain…

When the boys suggested having a Halloween party, I decided I would let them help with all the planning and decorating. That way I could hit the sale at The Loft while they workedblog while they work rest while they workenjoy making memories with my dear, sweet boys! (yeah, that's it!)We made the invitations, planned the menu, and got creative with the decor.They talked and planned daily.I'll have to admit, it was fun.The best part, they helped clean up afterward without threats.That showed me that they really took ownership of the party.Although, I would have done a few things differently, for once I took the ocd gloves off and let them take control and have fun.It was worth it and I hope they learned a few things along the way.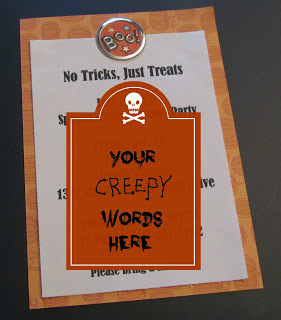 Enjoy!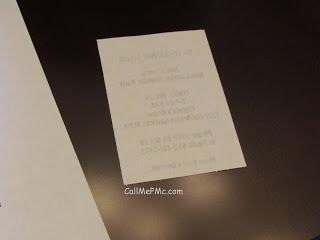 They came up with the wording for the invitations and
 I printed them on cream colored paper.
We cut them 1/2 inch smaller than my printed paper.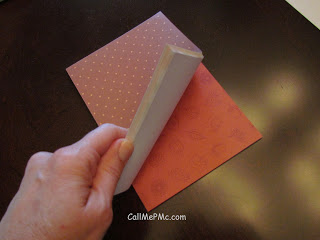 I used a pad of scrapbook paper with fall colors and designs for the back page.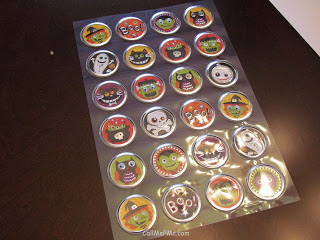 The boys found creepy stickers to attach the printed page to the scrapbook page.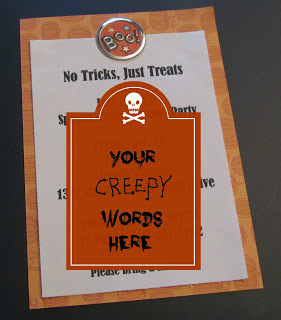 And this is the result. I thought they turned out cute.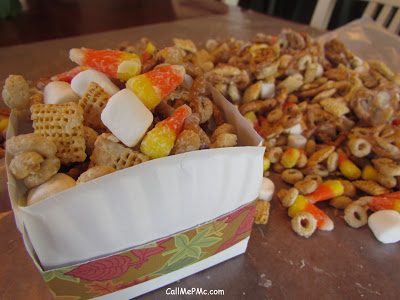 Click the links for 'how-to'.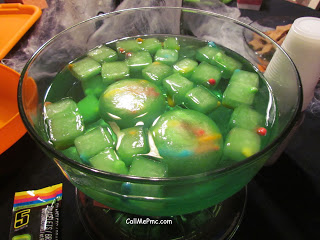 Swamp water was the drink of choice. We froze gummy worms in some of the Swamp Water
(aka green Koolaid) so they would float, but also to keep the punch cold.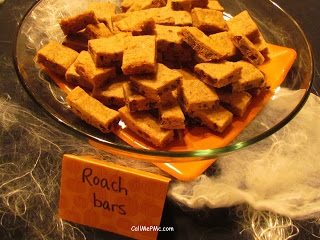 I'll have to say Roaches are an acquired taste!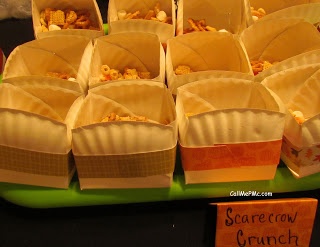 We came up with creepy names for all the foods.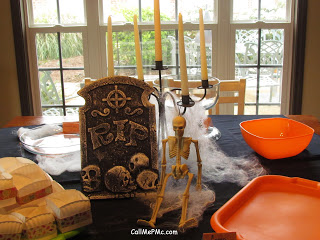 Spooky!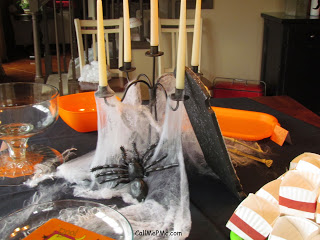 Creepy!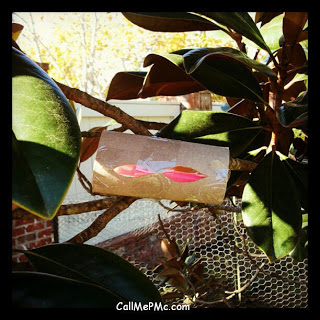 Cut eyes in paper tubes, insert a glow stick, and hang them in trees for creepy, glowing eyes.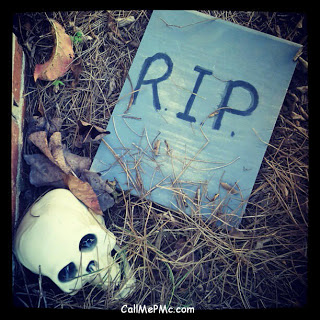 Pour guy…
We hid him near the creek and had the boys look for him with their flashlights.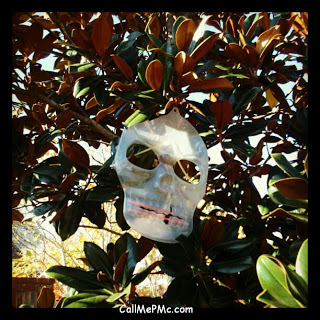 This skull was supposed to glow in the dark.
He didn't.
I taped glow sticks to the back so it would light up.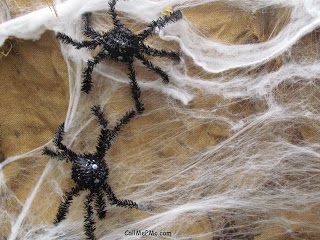 Aren't glitter spiders creepy?!
Well, they were cute!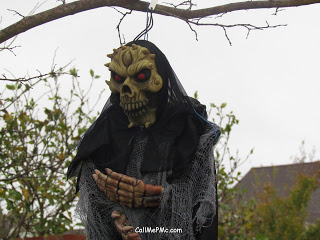 Now he's creepy!!
And let me tell you how I know,
he has scared me more than once already!!!
He scared the pants off me when I was leaving to run one morning… well, almost!
But, my knees were so weak I thought I needed to sit down!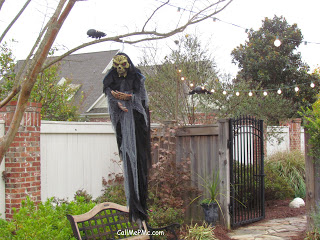 Mr. Creepy
Big Daddy got in on the action, as well, and hung the clear lights.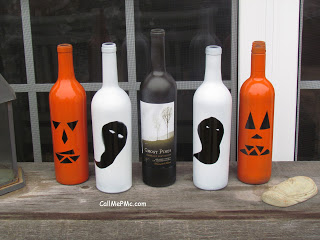 We dropped glow sticks down in the
Halloween bottles
and the area that wasn't painted glowed.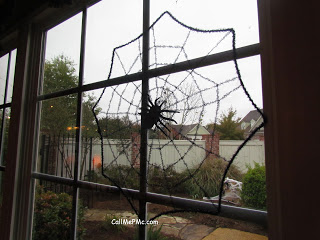 I really must clean the windows!
Most of the decorations we chose were purchased at a dollar store, like this spider and web.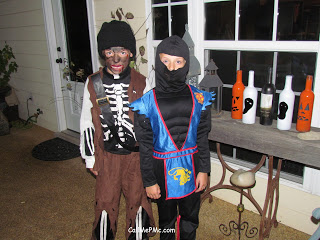 And the scariest of all the Zombie and the Ninja!