5-2-1 RULE FOR KIDS
This post may contain affiliate links that won't change your price but will share some commission.
5-2-1 Rule for Kids and Clay Bird. 5-­‐2-­‐1 Have Fun is aimed at increasing healthy eating and physical activity among children and adolescents by promoting the message: 5 fruits and vegetables every day; 2 hours or less of screen time (TV and computers) each day; and hour of physical activity each day.
Our school system is promoting this 5–2–1 Have Fun and I'm all for it! As a family I'm encouraging 5–2–1 We have turned off the TV and had Game Night. We have limited video gaming to certain times on the weekend. In addition to swimming the boys walk our dog every day. These implementations aren't much, but they're a start in healthy living.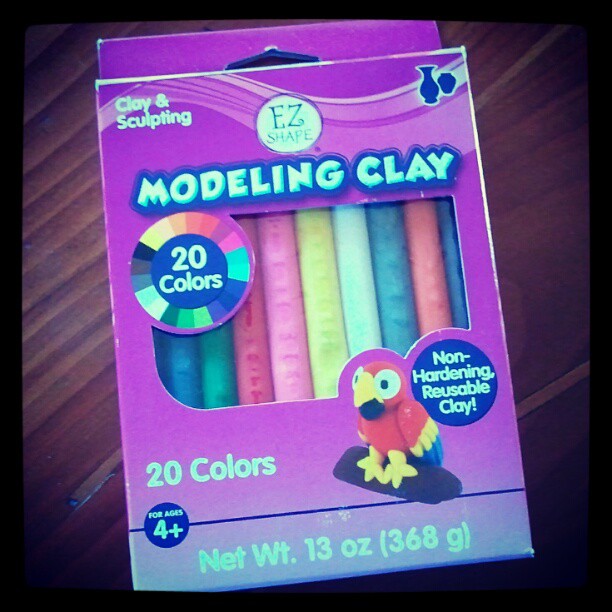 5-2-1 Rule for Kids
The boys had gotten this
modeling clay
in their Easter baskets and were eager to make something.
Now, as you can see on the package itself, there is a picture of a parrot very similar.
The boys in my house aren't very creative, but, by George, they can look at an
inspirational pic and come up with something beautiful!
In the afternoon, instead of watching tv or gaming, Wesley and Ryder made this cute parrot!
I like to call him Happy.
We formed Happy's head around a ping pong ball.
then we formed Happy's body around a plastic Easter egg.
As well, we free-formed the rest of his parts.
Without enough of one color of clay to make two wings the same, Happy is beautifully
multi-colored.
Look at him all sitting there tired and relaxing!
He kind of looks like me after a long day! 🙂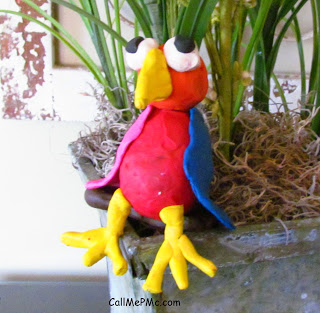 Have you heard about the 5–2–1 Healthy Lifestyle Program?
What does your family do for a healthy lifestyle?
Try making some of my Easter crafts.
This post contains affiliate links. If you click the link and make a purchase I will receive a small commission at no cost to you. Visit all my recommended products at Paula's Picks on Amazon. Read my entire Privacy Policy here.