Tips and Tricks for a Green Lawn Part 2
This post may contain affiliate links that won't change your price but will share some commission.
Tips and Tricks for a Green Lawn Part 2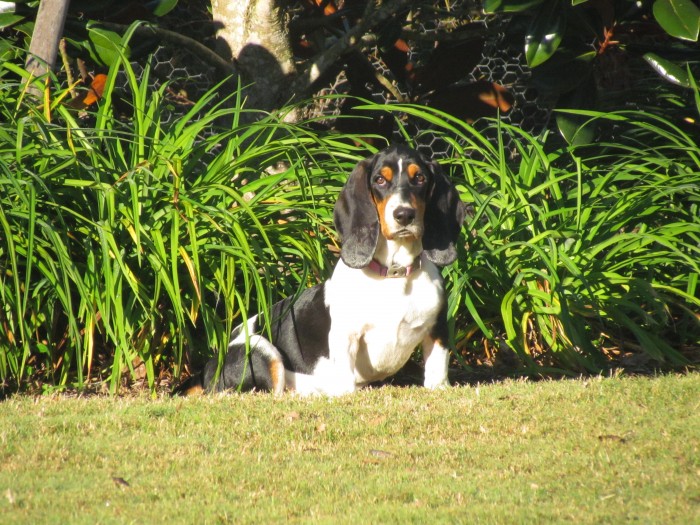 Look at that face!
Could you ever be mad at that sweet baby?
Well, no, I can't, but I'm not too very happy with what she's done to our backyard!
You see, we used to be fanatics about the yard and lawn.
Then we had kids…
and we had less time to devote to the yard.
Then, last year, after much begging (from the kids, not me) we got Summer.
She's my sweet basset hound.
She's also the reason my lawn has huge bald spots!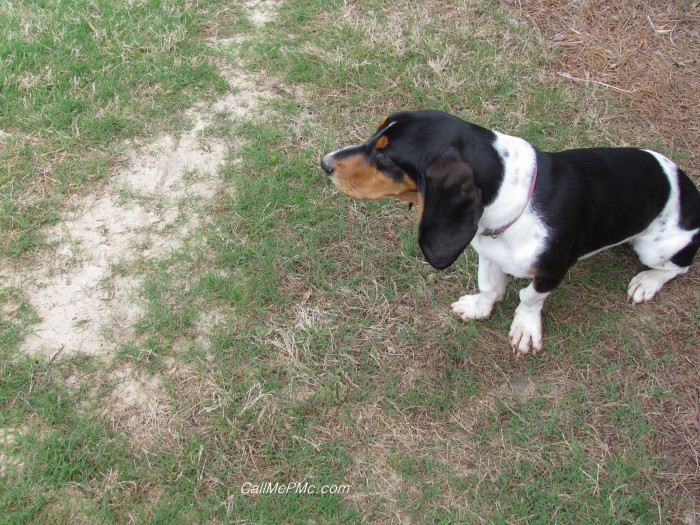 Look at that! Sad. So, so sad.
She knows she did it.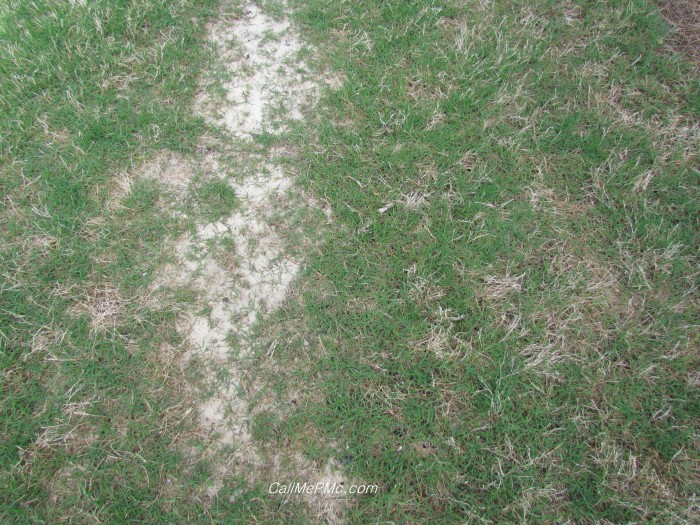 Tips and Tricks for a Green Lawn Part 2
And, another one.
*sigh*
But, then, I got the opportunity to work with Home Depot in the #Digin to Spring program.
My husband is also super pumped that I'm involved in the lawn care process this year.
I'm usually the flower and shrub girl.
I did a little research before going to the Home Depot store concerning lawn fertilizer versus organic fertilizer
I even read up on a fertilizer spreader! (Impressed?)
I read the information on weed control too.
I went to my local Home Depot store well equipped with the info I needed to make my purchases.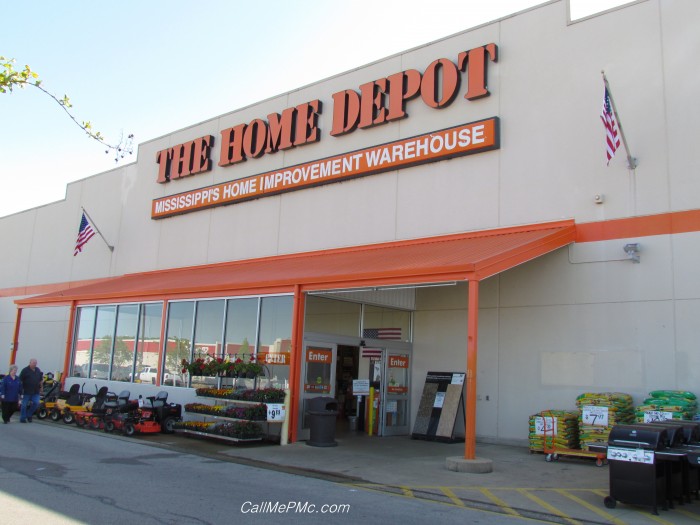 List in hand, let's do this!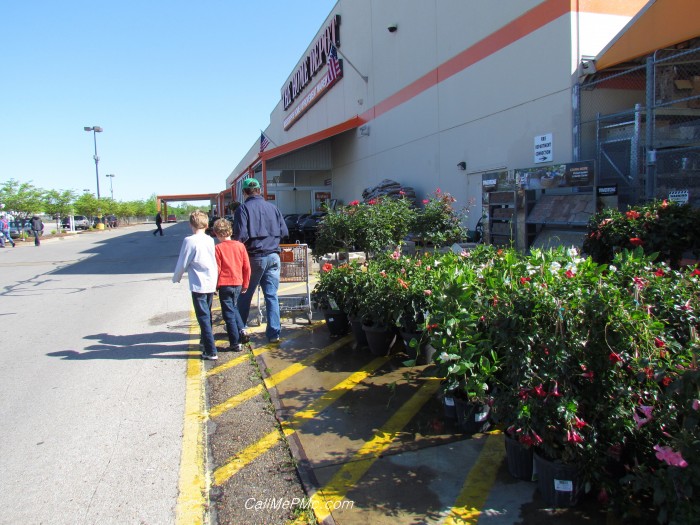 I couldn't help but peruse the beautiful flowering plants.
I love this time of year.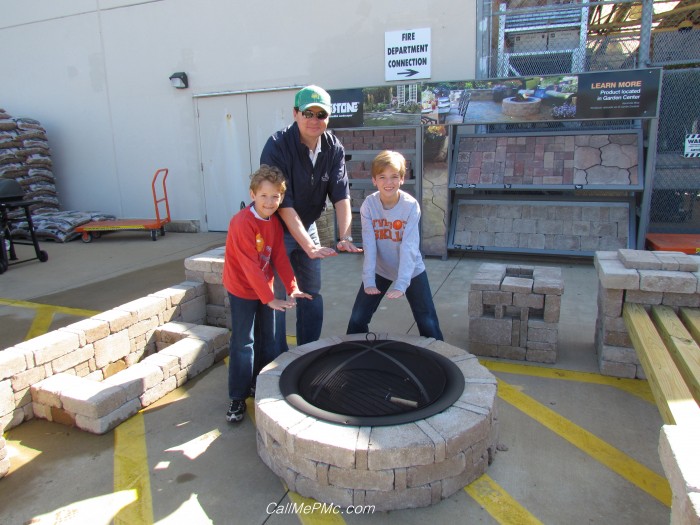 We have also been looking for a DIY fire pit project.
This one may be the perfect fit. Ryder, Big Daddy, and Lincoln tested this one.
Where are my marshmallows?
I enjoy shopping at Home Depot. You never know what cool things they'll have.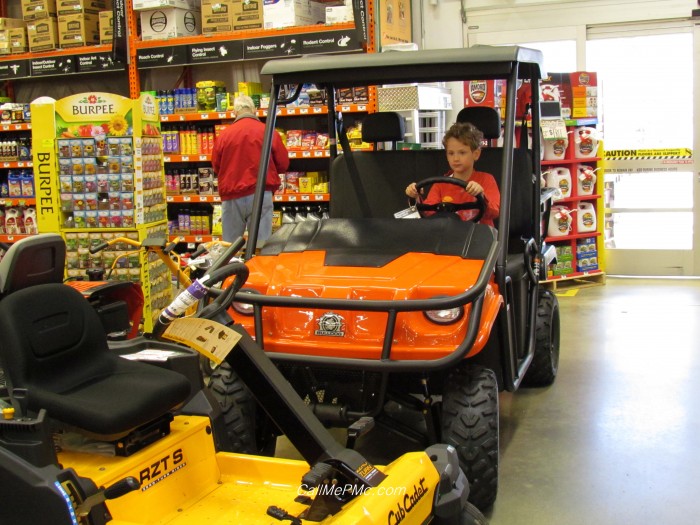 Ryder had bigger ideas on what to purchase than we did.
Now, this mower may not be a bad idea!
I could see them mowing the lawn.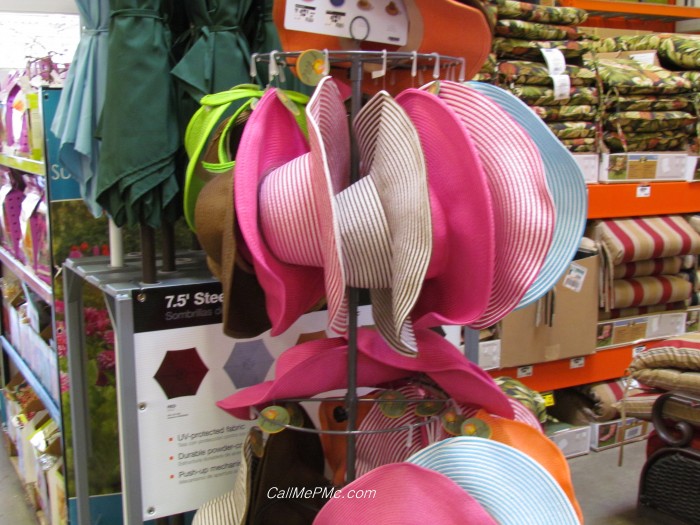 I love a good wide-brimmed sun hat.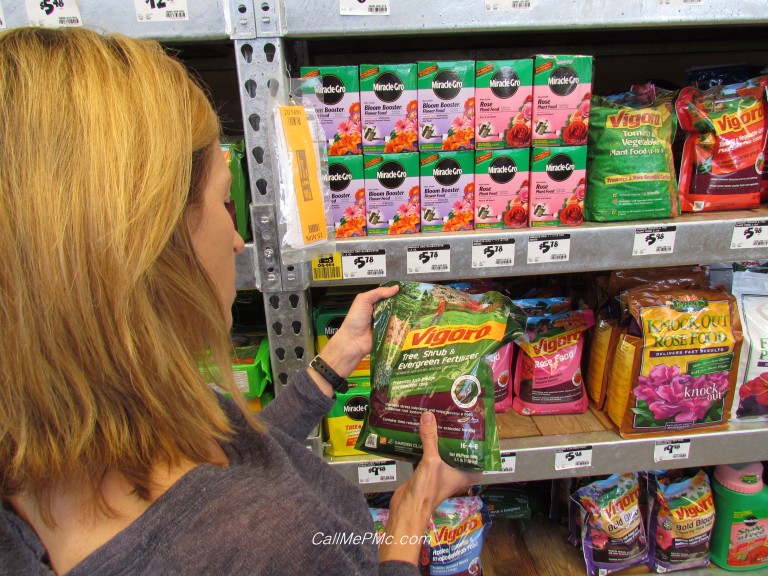 Down to business.
We need a fertilizer plus weed control as well as plant food.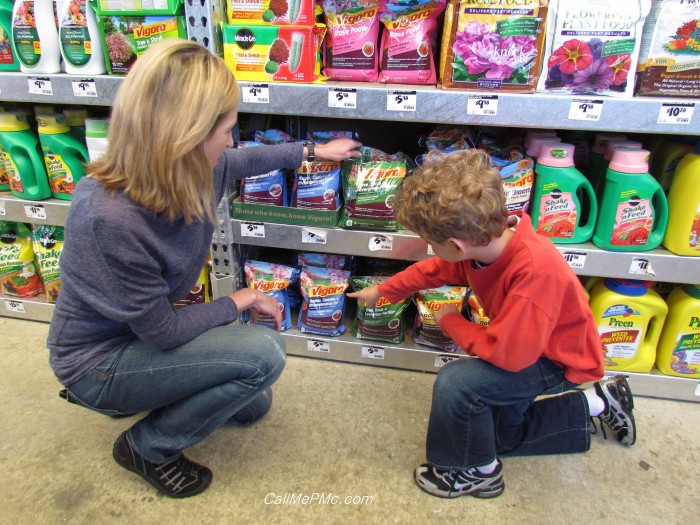 I liked the Vigoro brand of plant food. Ryder helped me decide.
Home Depot has a lot of brands and varieties to choose from.
I got great advice from one of the clerks.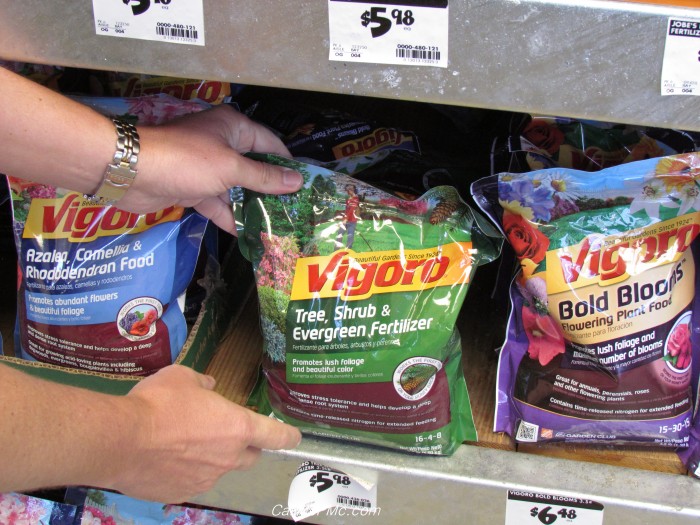 Vigoro is what he ultimately recommended.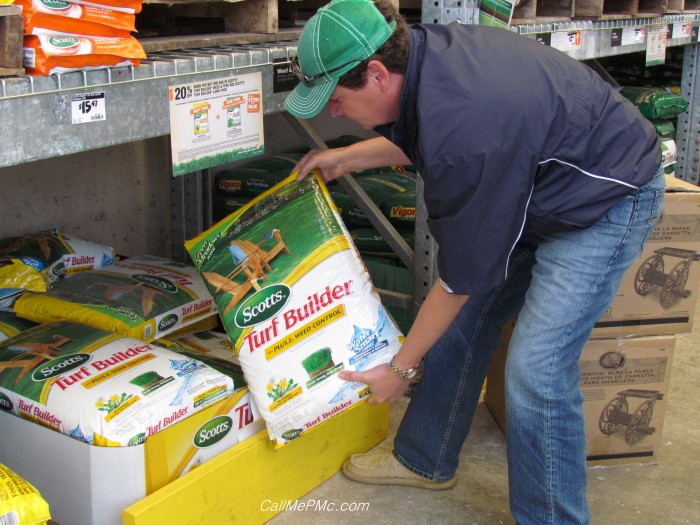 Wesley has always used Scott's Turf Builder for the lawn and has been happy with the results.
He didn't see a reason to try anything else.
We decided this small fertilizer spreader was sufficient for our lawn.
This trip was a success. The primary products I purchase to tackle the bald spots in our lawn were
Vigoro Tree, Shrub and Evergreen Plant Food

Scott's Turf Builder
Scott's Fertilizer Spreader
You can find more information on how to implement your Spring projects at The Home Depot.
It's home improvement time, and The Home Depot has everything you need to #DigIn for Spring. No matter what projects you want to tackle, they have great values on all you need. They're ready to help you with renovation ideas and expert advice, too.
This is a sponsored post written by me on behalf of The Home Depot.