I've had a lot of friends ask me how much time I spend blogging a day. I thought I'd share what a typical day looks like for me right now. Taking into consideration different seasons, on these Summer days with the boys being out of school I spend a minimum on 4 hours on the computer. That's editing pictures, writing posts, networking, promoting, tweaking the blog, applying for sponsored posts, replying to emails/blog comments and reading/learning/keeping up on the lasted in the blogasphere. Minimum 4 hours. Minimum.
That doesn't include the time I spend planning the post, planning and developing a recipe, cooking, and photographing. And if I have a sponsored post like The Home Depot series the family gets involved. Did you see the short video I snuck in one of those posts?
I spend a couple of hours in the mornings catching up on emails, networking, reading. If my recipe for the day is something I can make early, I make it and photograph it before 2:00 p.m. because the light is best in my kitchen at that time. If the recipe is what we're having for dinner, I do the best I can with the lighting and the fact Wesley, Lincoln and Ryder are drooling, waiting, and watching for me to get finished so they can eat!  Then at night I link to parties, read, and catch up on comments and emails again.
Take into consideration, everything is subject to change depending on campaigns I may receive unexpectedly.
So, basically, it's a full-time job, that I'm just now starting to get paid on. But, I love it and I've never been so passionate about a job!
Today I'm pulling out one of my old recipe for you. I first had this recipe at a friend's house. I'll be honest, I never ate zucchini before having this Zucchini Tart, but my friend's mom made me try dishes that I didn't want to try. Because I was 'grown' (in college) I didn't want to pitch a fit and not try it. So I tried it and I liked it. I liked it so much I had to ask her for the recipe!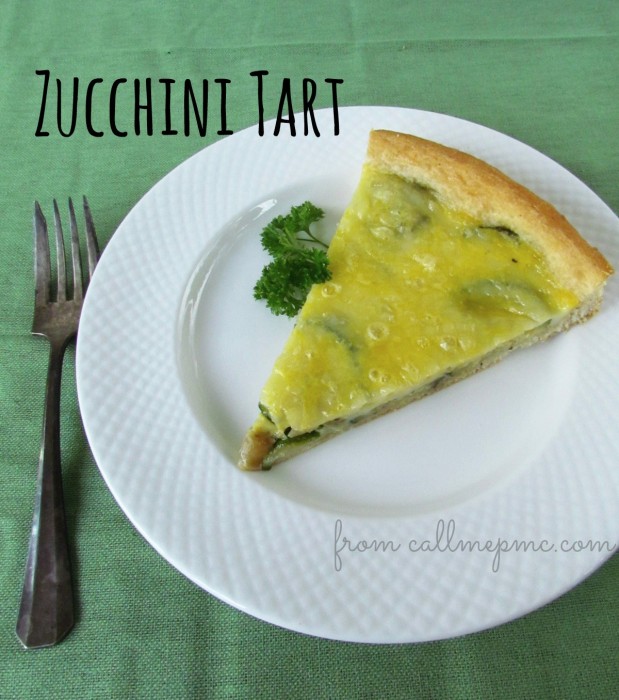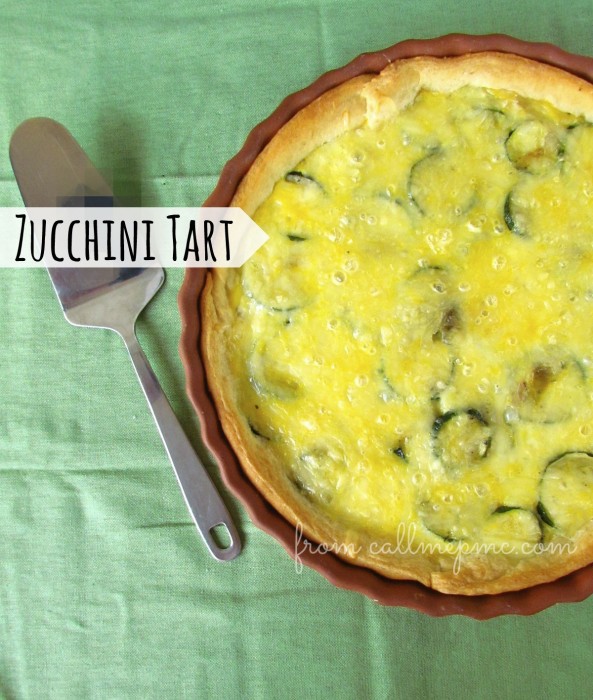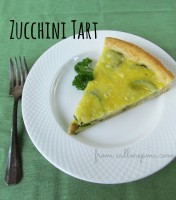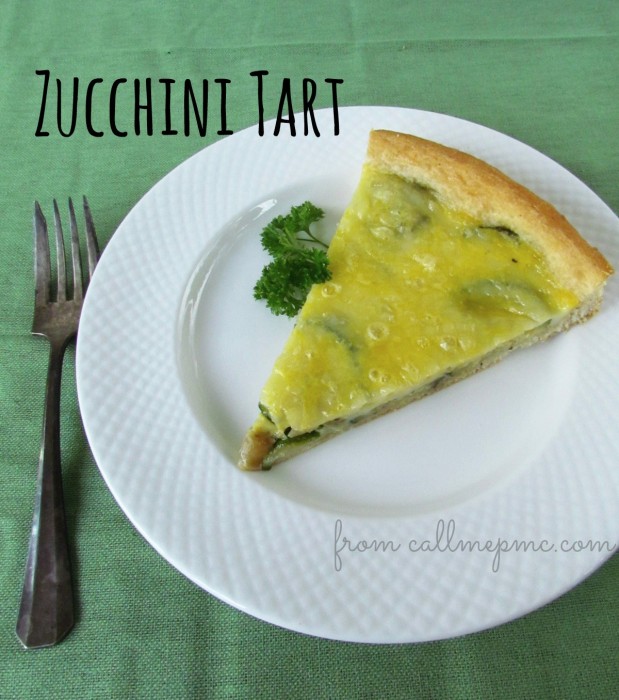 Fresh Zucchini Tart
Ingredients
1

pkg crescent rolls

2

eggs

2

c

Mozzarella cheese

4

c

sliced zucchini

not peeled

1

c

onion

diced

1/4

c

butter

1/2

t

salt

1/2

t

pepper

2

T

dried parsley flakes

1/4

t

garlic powder

1/3

t

dried basil

1/4

dried oregano

1

T

dijon mustard
Instructions
Melt butter in a large saute pan. Add zucchini and onion and cook until translucent. Add parsley, salt, pepper, garlic powder, basil, and oregano leaves. Stir, simmer 10 minutes. Preheat oven to 375 degrees F. Press crescent rolls into the bottom of a 10 inch tart pan. (I only have a round one, but an oblong would be so much easier to press the rolls into.) Press seams and seal. Spread mustard on top of crescent rolls. Allow zucchini and onions to cool until cool enough to add eggs without cooking eggs. Pour zucchini egg mixture into prepared crust. Top with mozzarella. Cook for 18 to 20 minutes at 375 degrees F. Allow to stand 5 minutes before cutting.
Other side dishes you'll enjoy!