This holiday season is just around the corner which means a lot of holiday cooking and baking. Below is a step by step guide on How to Calibrate your Oven! An oven that isn't true to temperature is the main reason for uncooked, overcooked, and disappointing recipe results.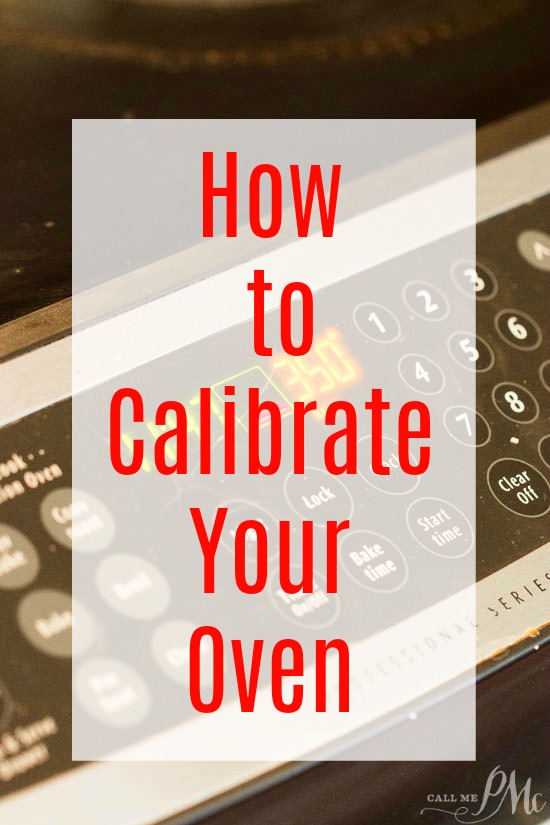 When the temperature is off by 40 to 50 degrees inside to what the temperature is showing can have a huge negative impact on the result of your recipe. Accuracy in temperature is crucial if you want to cook successfully.
I've had many comments on my Pound Cake Recipes of cakes that don't turn out like mine did. The first thing I ask is 'have you calibrated your oven?'
How to Calibrate your Oven
Buy a new reliable oven thermometer. It doesn't have to be an expensive thermometer. I suggest one like this Rubbermaid brand thermometer. Professional bakers recommend replacing your oven thermometer every year to assure accuracy.
Most ovens have 'hot spots'. Thes are caused by position of the elements (heating coils) and temperature cycles in the oven. The temperature is calculated where the oven's internal thermometer is. All ovens have an internal thermometer. For this reason, you want to place the thermometer in the center of the oven. Turn the oven on 350° F. Record the temperature every 20 minutes for 4 times.
Calculate the average by adding the numbers together and dividing by four.
If the average is between 325° and 372° F your oven is calibrated correctly.
If the temperature is outside that range it needs to be adjusted. Every brand and model is different on the process to calibrate. Review to your owner's manual or look the brand and model up online to get the correct steps for your particular oven. If this fails you may want to call in an expert to calibrate it for you. You will be happy you did.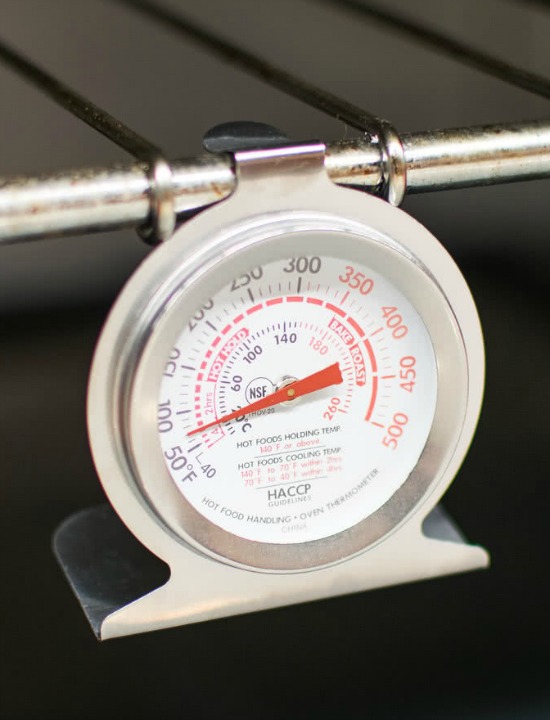 A Dirty Oven
Additionally, I want to mention how a dirty oven affects food and flavor.
A dirty oven will have an effect on food, particularly baking. The continuous burning of grime creates carbon-based fumes, which will alter the taste of bread, cakes, or anything in the oven for that matter.  It will leave your cakes, breads, and other baked goods tasting smoky and scorched.
The grease will also reduce the efficiency of an oven, meaning it will take longer to cook food while also wasting energy. Complex recipes (baking) often call for accurate cooking times. If you use a dirty oven you're constantly running the risk of your food not cooking properly. If your oven door isn't clean you' aren't able to peer in and check when food is done. And constantly opening your oven loses valuable heat you've spent time building up. That being said, heat has to pass through extra layers of grease, grime, and burnt food in a dirty oven, so your food might not even cook evenly in the first place.