EASY TO MAKE HOLIDAY SIDES. It's all about the side dishes for me when it comes to holiday dining celebrations. I have done the work for you to gather these Easy to Make Holiday Side Dish Recipes. They are comprised of a combination of delicious holiday side dish recipes that are perfect for Thanksgiving or Christmas celebrations.

Easy to Make Holiday Sides
Most people focus on the main course, the turkey or ham; but delicious sides can steal the show. More times than not, your guests will ask for that potato, rice, or vegetable recipe.
I hope this list will be a fall-back resource for you to plan your holiday menus.
Looking for a dessert? Check out my Review of Pound Cakes and Cobblers.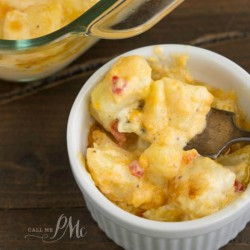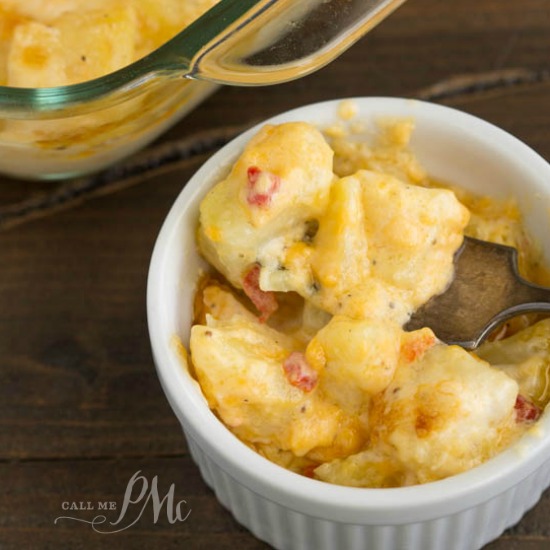 Pimento Cheese Scalloped Potatoes will satisfy your craving for comfort food. Similar to Twice Baked Potato Casserole, this recipe is full of flavor with the addition of pimento cheese spread. This is a creamy, cheesy, satisfying side dish.
make this recipe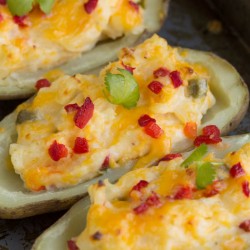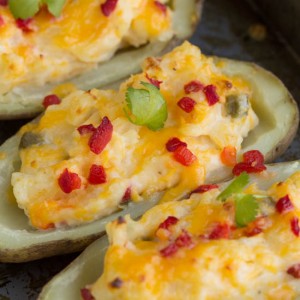 The ultimate stuffed potato. Each bite of these Twice Baked Pimento Cheese Potatoes is blow-your-mind-good, perfectly portioned, and easy to make.
make this recipe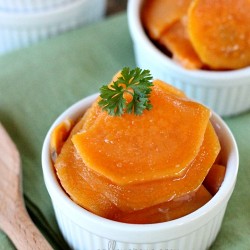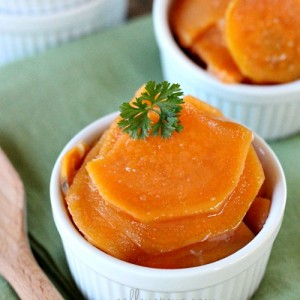 You can keep this dish warm on the stove or put potatoes in a casserol dish, cover with foil and keep warm in the oven until it's time to serve.
make this recipe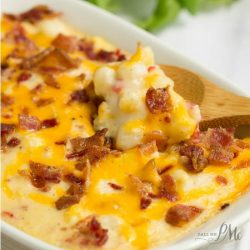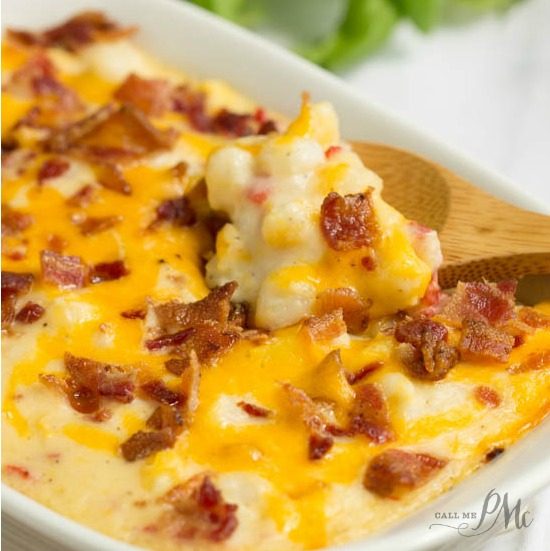 Hominy Au Gratin is a cheese based sauce with hominy, pimento, seasoning, and bacon. It's a tasty, easy, unique side dish recipe.
make this recipe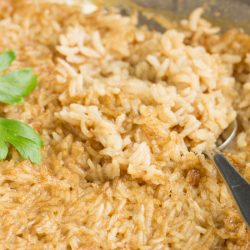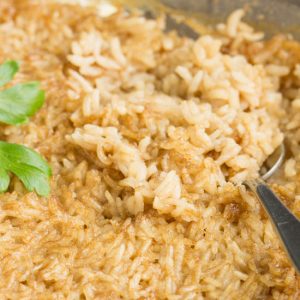 One Pan Stick of
Butter
Rice is buttery, flavorful, and the easiest side dish you'll ever make! It's a tasty, simple, and versatile side that goes with chicken, pork, and beef! This is seriously my go to side recipe when I don't know what else to make!
make this recipe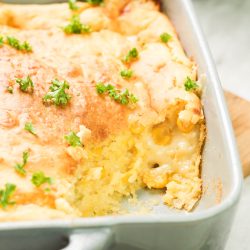 Cream Corn Bisquick Casserole. This easy casserole recipe can be stirred together in less than 5 minutes with items you already have in your pantry. It's easy, cheesy and versatile.
make this recipe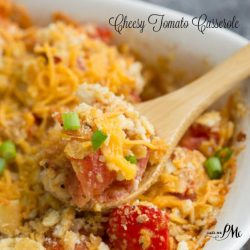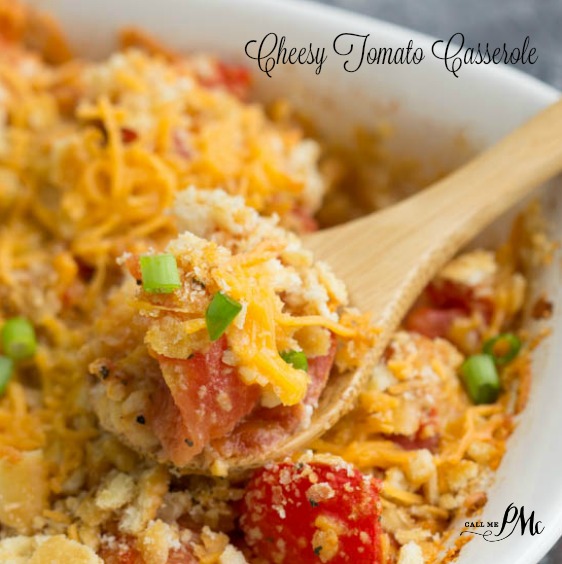 Cheesy Tomato Casserole Recipe is a simple side dish that takes minutes to put together. Great side dish recipe for summer suppers.
make this recipe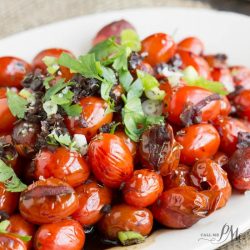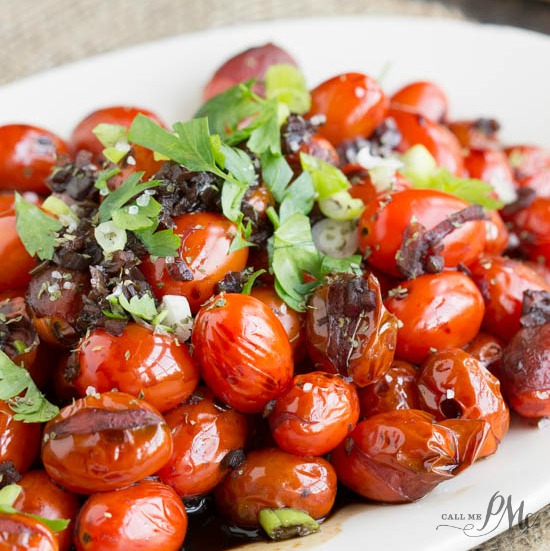 Blistered Grape Tomatoes are a tasty, healthy, and colorful side dish recipe that takes just minutes to make!
make this recipe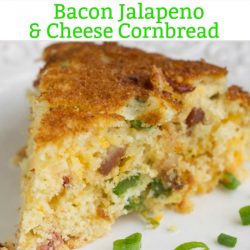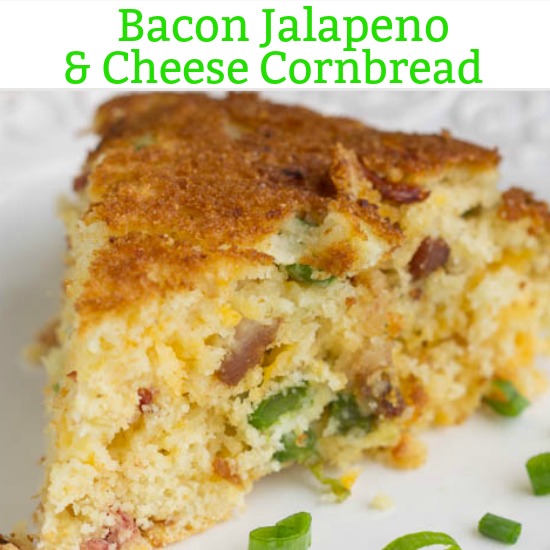 Southern Cheesy Jalapeno Bacon Skillet Cornbread is ever so slightly sweet. It's full of smoky bacon, spicy jalapenos, and creamy cheese. Alone or as a side, this cornbread recipe is so good!
make this recipe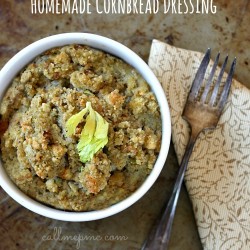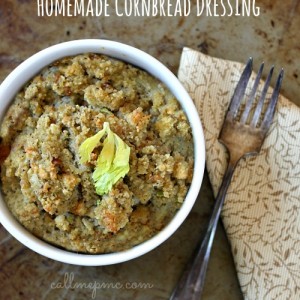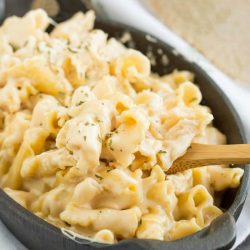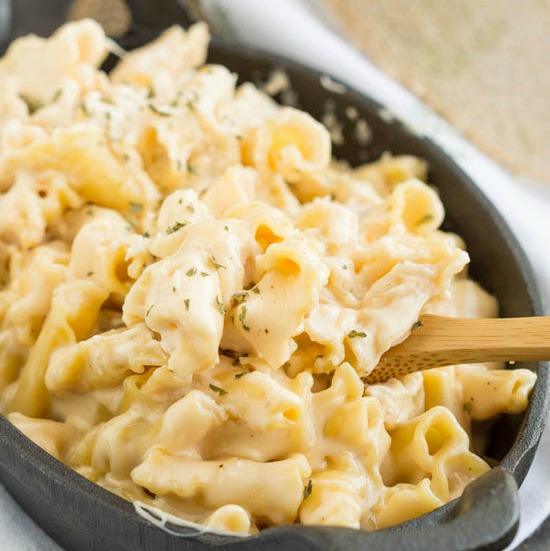 This Cracker Barrel Mac and Cheese copycat recipe comes from my love of creamy mac n cheese. It makes a restaurant style comfort food meal!
make this recipe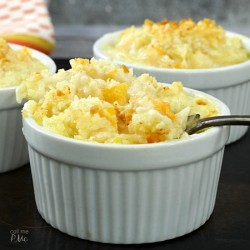 Butternut Squash Macaroni and Cheese is a creamy, cheesy explosion! Great way to sneak vegetables in children's diets.
make this recipe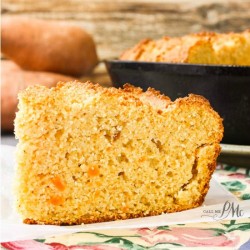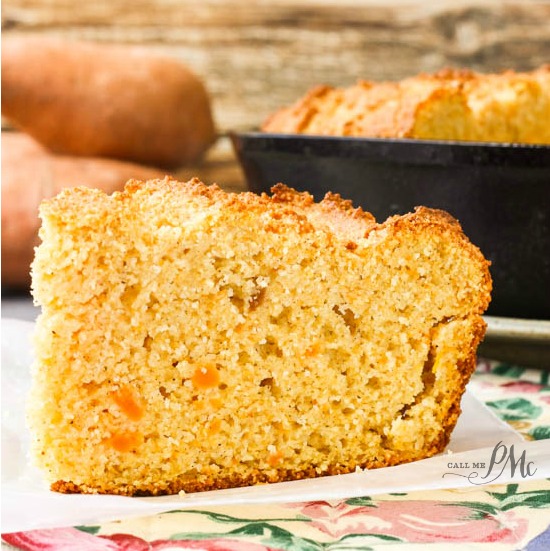 Sweet Potato Sour Cream Cornbread Recipe is a new family favorite recipe. The sweet potatos adds just enough unique flavor with
pumpkin pie spice
bringing a little kick to make this cornbread outstanding.
make this recipe
As a busy mom, Paula saw the need to simplify cooking and meal prep without sacrificing flavor. She provides simple recipes and time-saving strategies for delicious and nutritious meals for your family. Please share CallMePMc.com with your friends.
As an Amazon Associate, I earn from qualifying purchases. This post contains affiliate links. If you click the link and make a purchase I will receive a small commission at no cost to you. Visit all my recommended products at Paula's Picks on Amazon. Read my entire Privacy Policy here.