Planning a Holiday Dinner | Tips from Sister Schubert
This post may contain affiliate links that won't change your price but will share some commission.
Thank you Sister Schubert's for sponsoring this post.
I took all the information I learned from Sister and applied it to my holiday dinner! Planning a Holiday Dinner | Tips from Sister Schubert

We hosted both families for Thanksgiving this year at the same time. It takes a lot of planning and time, especially if you have a family, kids and a job. Just getting the house clean and keeping it clean for guests is enough to make a sane person nuts. Then there is the menu planning, purchasing and preparing food.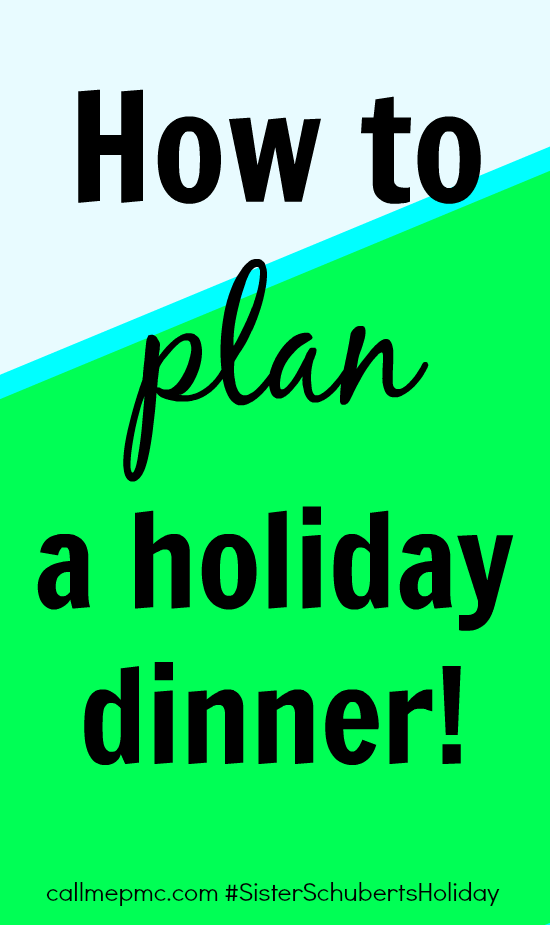 I want to share some of my tips I've learned there the years as well as tips I learned from Sister Schubert when planning for a dinner event so I'm sharing my Planning a Holiday Dinner | Tips from Sister Schubert guide with you. I learned a lot about Southern hospitality from Sister who credits her grandmother for teaching her the keys to being a good host. Turns out her grandmother taught her more than just how to make those famous rolls! #SisterSchubertsHoliday
Steps to a successful holiday dinner
*Plan you menu well in advance – Ask you guests about allergies or food preferences in advance. Plan recipes that can be made ahead of time as well as make traditional favorites in which everyone looks forward.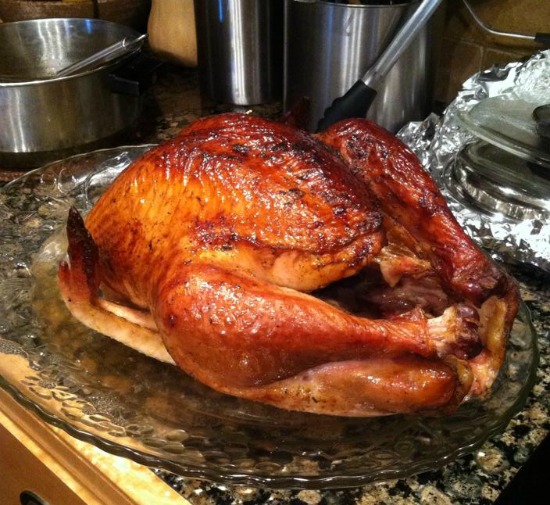 *Decoration with traditional elements, handwritten place cards and fresh flowers. Nothing says welcome to my home like something personal and handwritten. Flowers and greenery always make a space more inviting.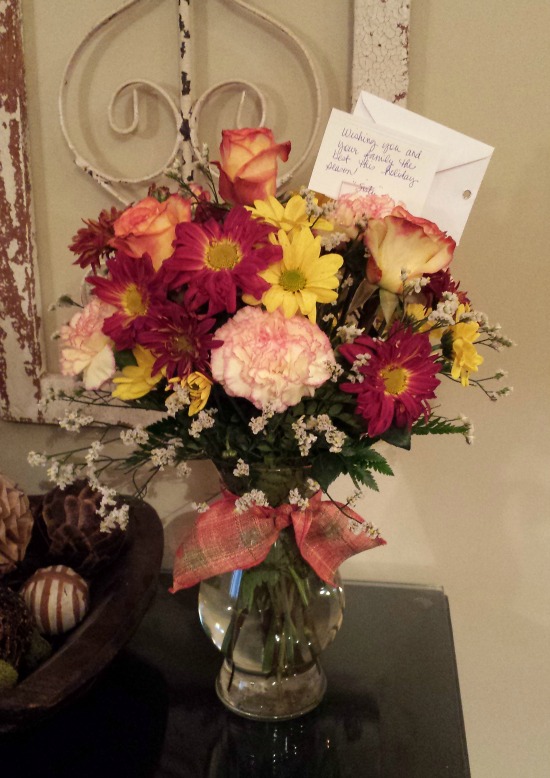 *Set table the night before. This will allow more time on the day of the event for last-minute details as well as more time to spend with your guests.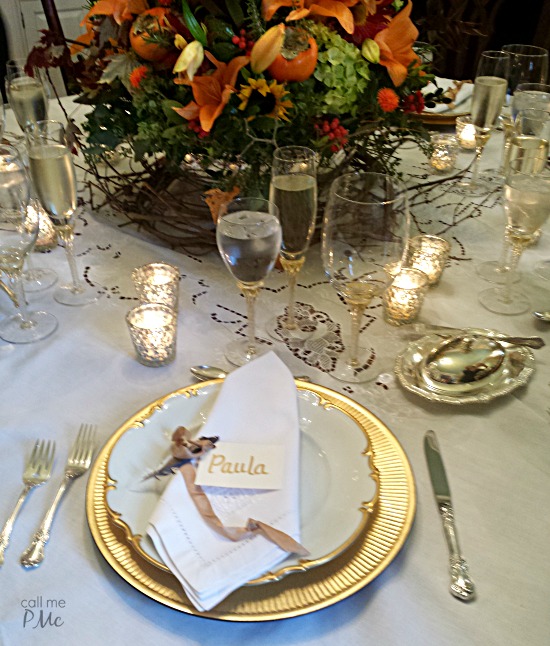 *Prep as much as possible the day before. Make dishes that can be refrigerated the day before like cream cheese based dips, cakes and most casseroles. For those recipes that need last-minute attention, measure the ingredients and have all ingredients and utensils together.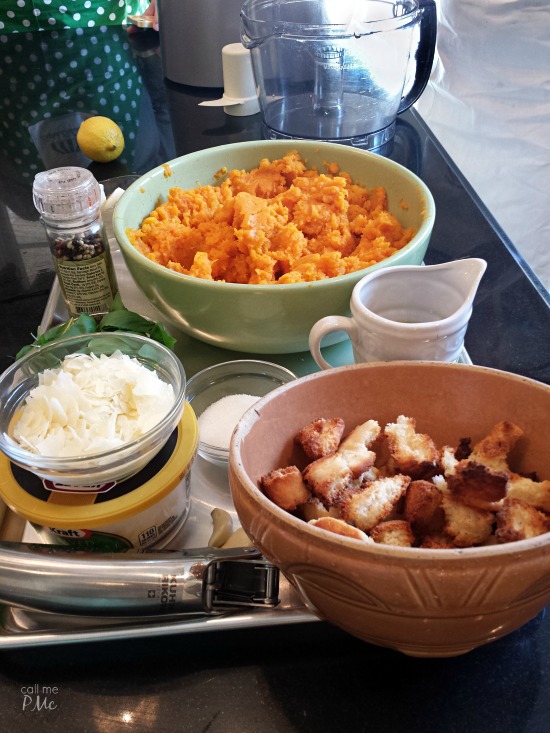 And of course, the meal should always include at least a couple of pans of Sister Schubert's Parker House rolls!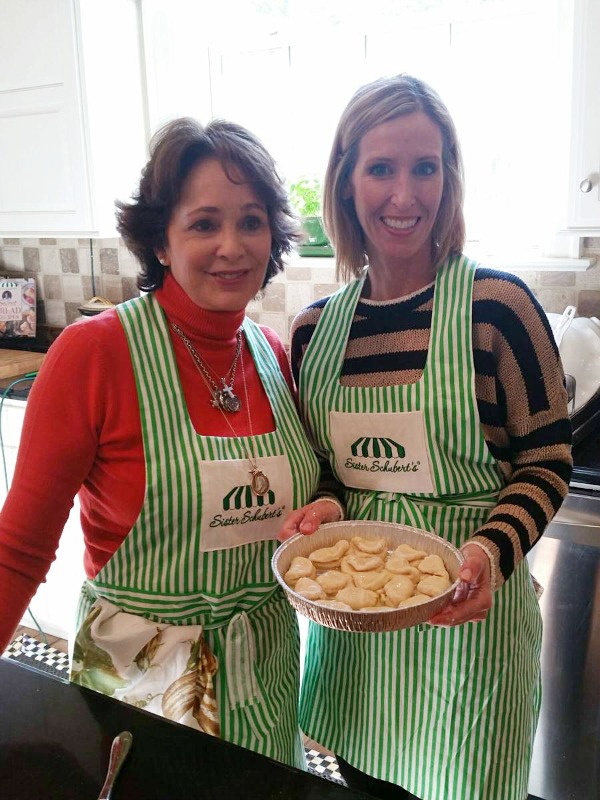 *Choose and label serving dishes the day before. Some of my larger serving platters and bowls that I don't use daily are stacked and stored high in the cabinet. I really don't want to drag everything out while guests are there.
*If possible serve guest one of their own favorite dishes. On my visit with Sister, she surprised us with homemade desserts from our blogs. I thought this was incredibly thoughtful.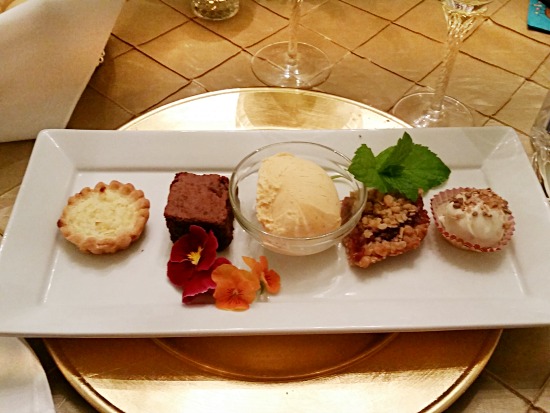 *Plan for leftovers – send leftovers of a favorite dish home with each guest or take to a neighbor, friend or local homeless shelter.
This year you can also send home a special Needlepoint quote compliments of Sister Schubert's. Turns out Sister doesn't like to be idle. In her 'down time' she loves to do needlepoint. That's how this unique Needlepoint quotes came to be. Needlequotes is an online service where you can enter your favorite quotes and send it to your friends and family.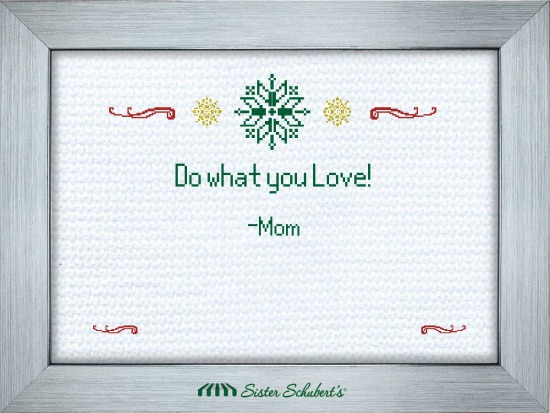 My personal quote from our family gathering may actually be my quote of the year too! Just after the prayer, when everyone had started to eat and was quite for the first time all day, my youngest son, Ryder, out of the blue turns to my nephew, who attends The University of Alabama, and proclaims, "We beat y'all in football this year!" Yes, yes we did! It couldn't have been scripted better!
When you need help prepping for a party remember my tips on Planning a Holiday Dinner | Tips from Sister Schubert
I have been invited to participate in a Sister Schubert's ambassador program, and this post is sponsored by Sister Schubert's. The opinions and ideas expressed here are my own.