Candy Corn Painted Bottles
Candy Corn Painted Bottles make a cute fall table or yard decoration. Below I'll give you easy to follow instructions on how to make them.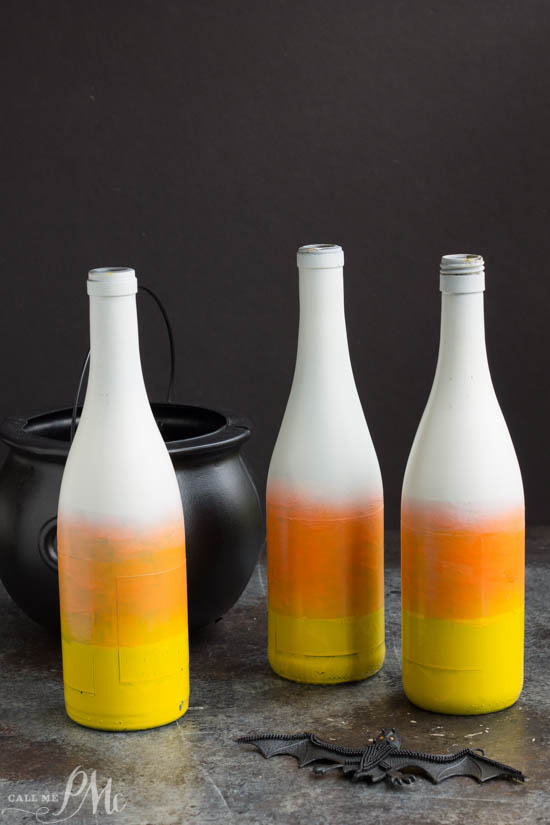 Candy Corn Painted Bottles
I had the idea for these candy corn bottles when I painted
these
bottles.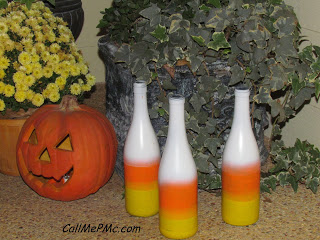 These bottles are so bright and festive.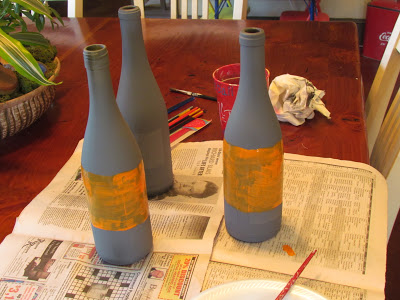 I used the exact same method.
Cleaned the labels off and washed the bottles, then
I sprayed them with a spray paint primer in gray (gray? yes, because that's what I had.)
I couldn't find orange spray paint, so I hand-painted the orange. It took 4 coats to cover.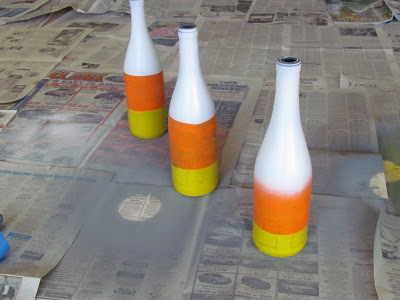 Then I painted the orange first, taped off the orange, painted the yellow,
then the white. Next, I removed the tape and lightly sprayed the colors over
the orange so it wouldn't have a hard edge. The bottle on the right in the above picture has had the final
spraying of the white. See how it looks better than the straight line on the other two bottles?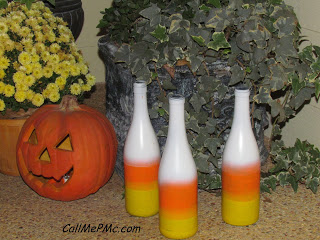 Someone told me once when displaying items to always display odd numbers, that's why I did 3.
They show up really well from the street.
REMEMBER TO SUBSCRIBE TO Call Me Pmc Newsletter FOR FREE AND RECEIVE FRESH RECIPE NOTIFICATIONS DELIVERED INTO YOUR INBOX! You may also want to join my Facebook Group here, Call Me Pmc- Easy Recipes.
This post may contain affiliate links. If you click the link and make a purchase I will receive a small commission at no cost to you. Visit all my recommended products at Paula's Picks on Amazon. Read my entire Privacy Policy here.