Chalkboard Painted Bottles
This post may contain affiliate links that won't change your price but will share some commission.
Chalkboard painted bottles are super simple to make, and you can use them for home decorating anywhere, indoors or out!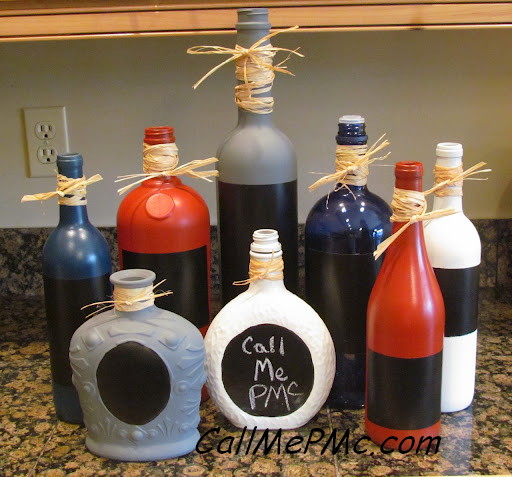 I'm no crafter. But I had a really fun time making these chalkboard bottles. This project inspired me to make
candy corn painted bottles
for Halloween, too!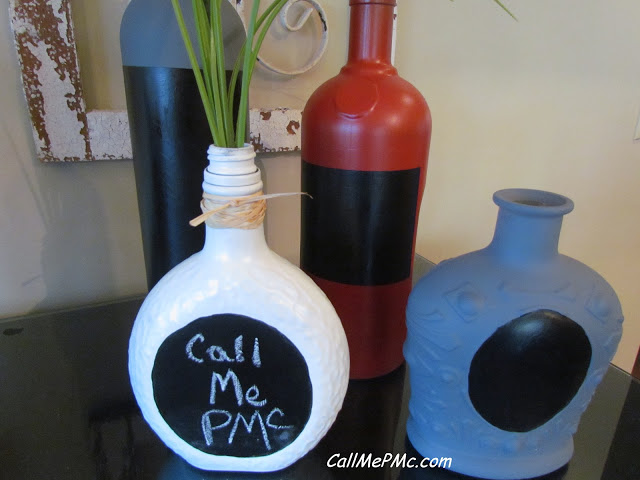 Chalkboard Painted Bottles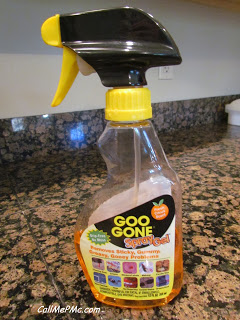 Use Goo Gone to clean the sticky glue off the bottles after removing the labels.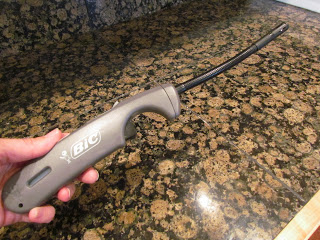 Use this to heat the label to the glue releases easier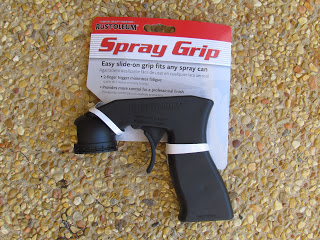 My friend Danni at
Silo Hill Farm
advised me on this handy dandy spray paint helper. It is fab and she is fab, so be sure to check out her blog!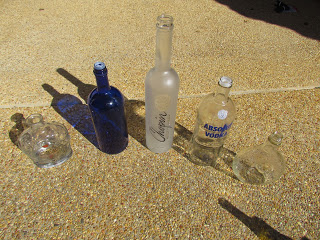 I picked up empty liquor bottles at
The Grove
last weekend. It wasn't hard to find them!
How to Make Chalkboard Bottles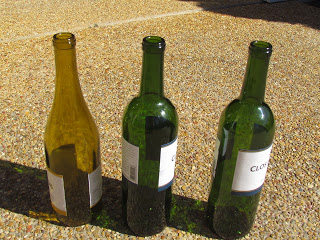 You can use old wine bottles or any other random other cute bottles.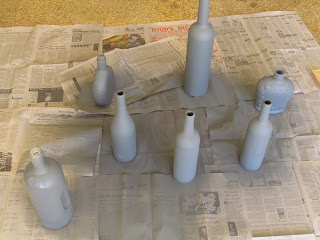 Remove the labels, wash, and dry the bottles. Then, paint them with a spray primer in gray.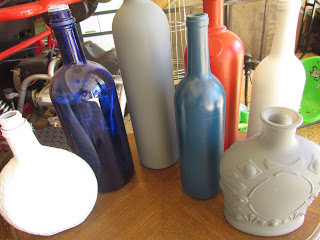 After spraying them with the primer, use any color you like to cover the bottles. I painted some bottles with white spray paint, some with blue, and some with red spray paint. The cool bottle that was already blue, I left alone.
I also left two bottles in the gray primer because I thought it was pretty rad.
Tape off areas to paint with chalkboard paint. I free-hand painted the bottles with round places on front with the chalkboard paint.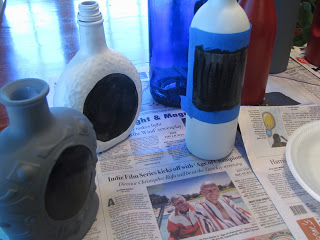 I had to put three coats of the chalkboard paint to get it completely black.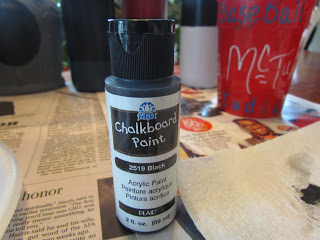 This is the chalkboard paint I used.
I'm sure there are other kinds, but I already had this.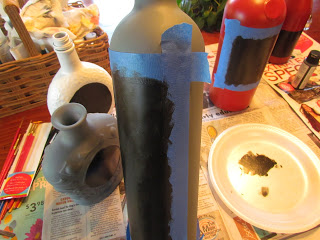 Let each layer dry completely before painting the next layer.
Let the last layer completely dry before removing the tape.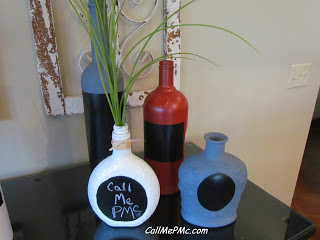 Decorate your bottles
I tied the raffia around the neck of the bottles.
I plan to use this tailgating with flowers and dried grass in them and write a cheer or sports-related chant on the chalkboard areas.
Also, I'll group them together and use them as table centerpieces for dinner parties. You can add a whimsical saying or trivia question.
.