Easy Christmas Tree Project is fast, cheap and so very simple to make! It's great for outside, on your porch, or by your front door! This is a simple, budget-friendly do-it-yourself project that you'll enjoy making and looking at for year.s
Alternately, if you're tired of sweeping up dried tree needles from your live tree, this is a great option for inside. For inside, you can use
these lights.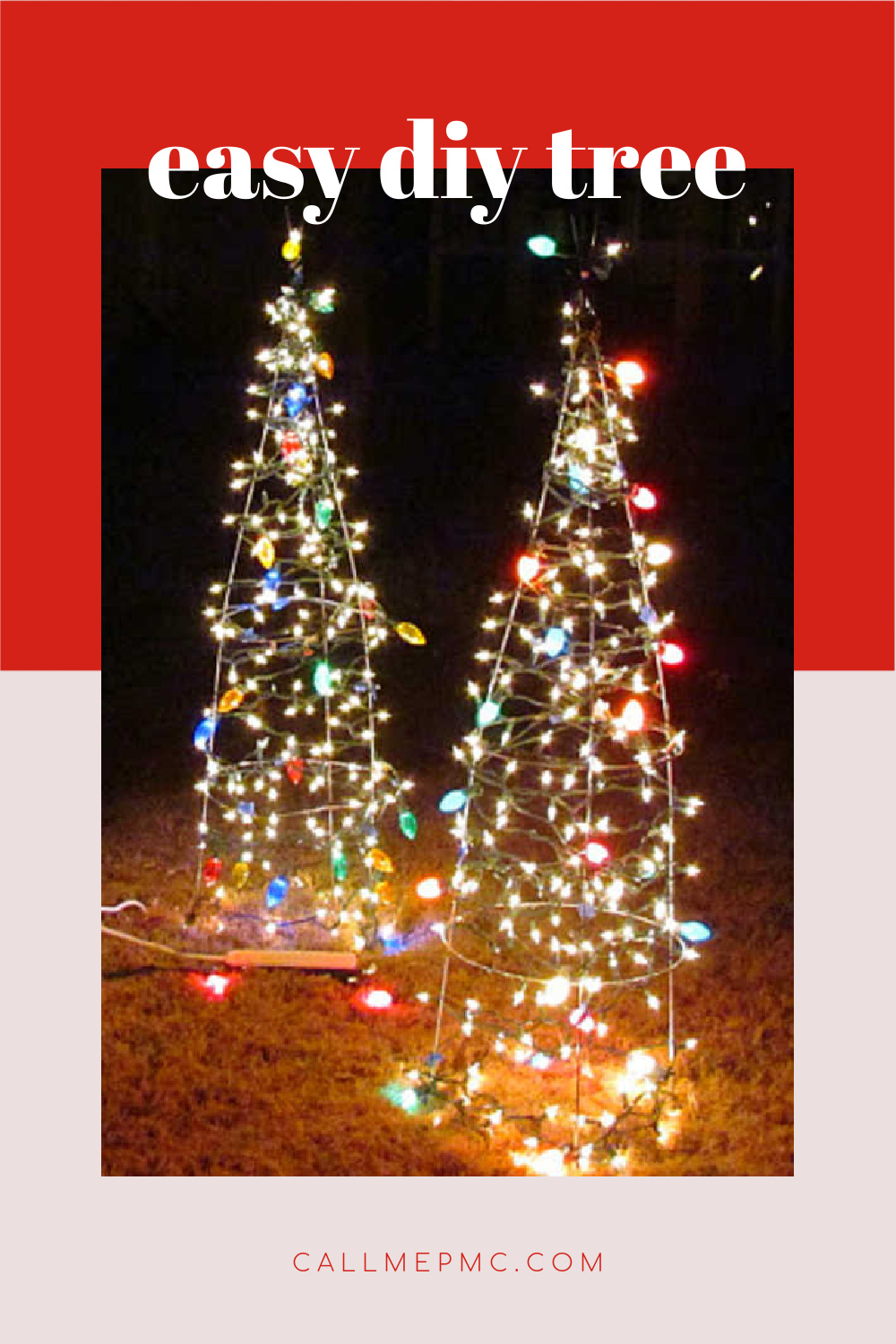 Easy Christmas Tree Project
It's the simplest thing in the world. Get those cheap tomato cages, these were less than $2 each. I used 2- 200 count strands of white lights and 1- 24 count strand of colored lights on each tree.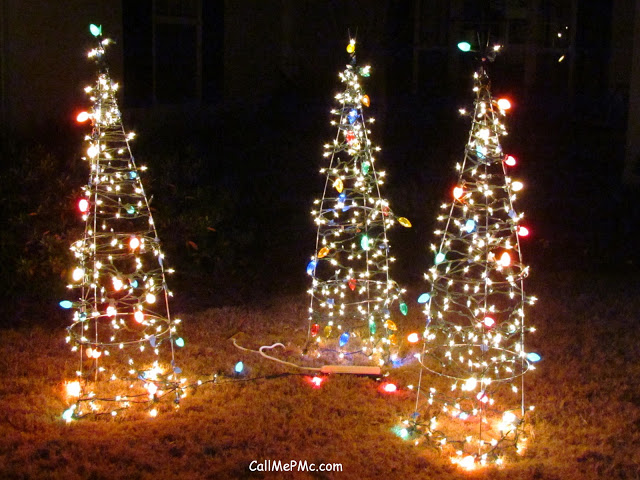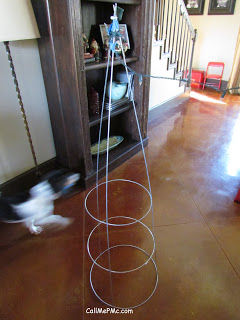 Turn the cage upside down and secure the three prongs with wire or zip ties.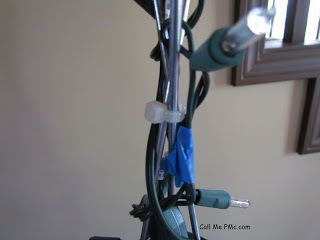 Then just start wrapping the white lights around and around…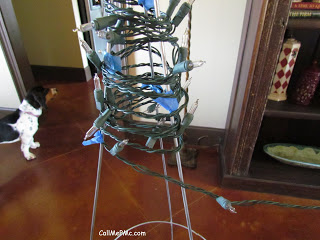 and around all the way to the bottom. You can secure the lights to the metal with zip ties or wire if needed.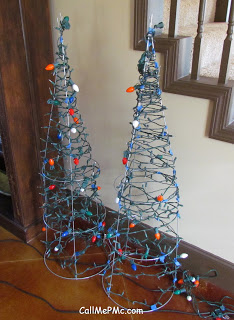 Allow for enough cord at the bottom to plug into a power strip.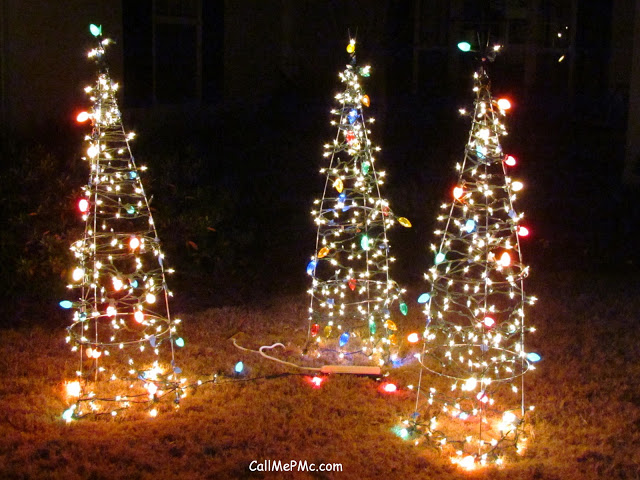 That's it. Plus them up and enjoy the light show!
You may also like this easy
Wine Cork Craft
. To see all my easy craft and DIY projects go
here
.
I mainly post recipes. You can get them all
here
.
As an Amazon Associate, I earn from qualifying purchases. This post contains affiliate links. If you click the link and make a purchase I will receive a small commission at no cost to you. Visit all my recommended products at Paula's Picks on Amazon. Read my entire Privacy Policy here.