I know you've seen this by now.
I saw it years ago in Southern Living, but it's viral on Pinterest now.
I wanted to share anyway.
It's the simplest thing in the world.
Get those cheap tomato cages, these were less than $2 each.
I used 2- 200 count strands of white lights and 1- 24 count strand of colored lights on each tree.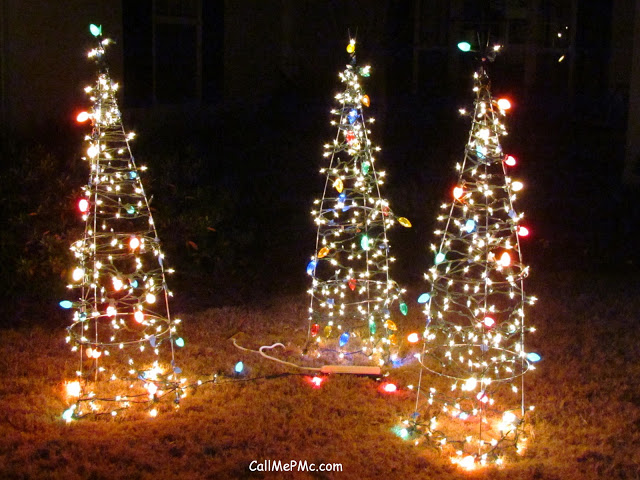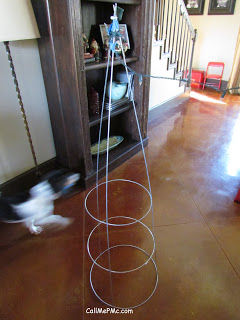 Turn the cage upside down and secure the three prongs with wire or zip ties.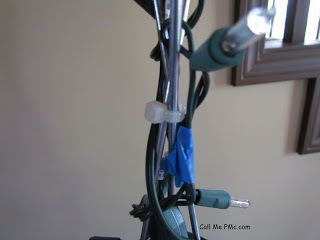 Then just start wrapping the white lights around and around…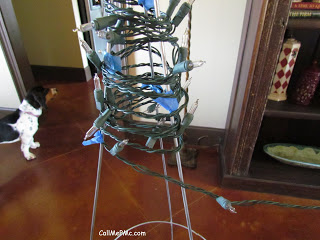 and around all the way to the bottom. You can secure the lights to the metal with zip ties or wire if needed.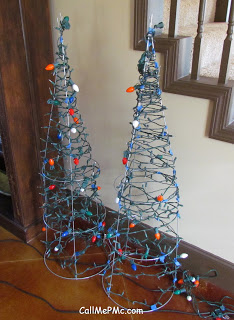 Allow for enough cord at the bottom to plug into a power strip.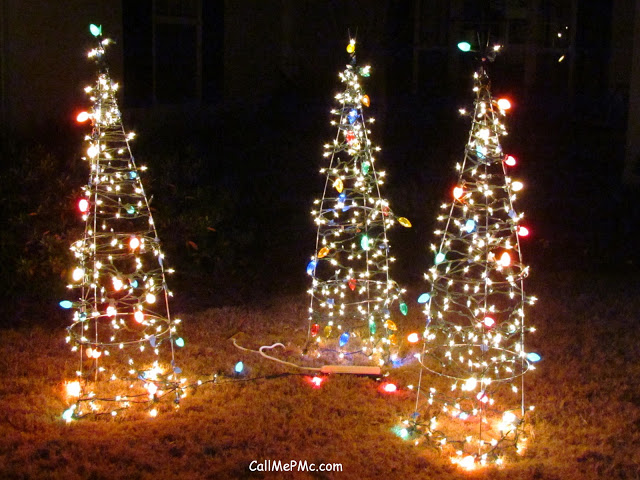 That's it. Plus them up and enjoy the light show!