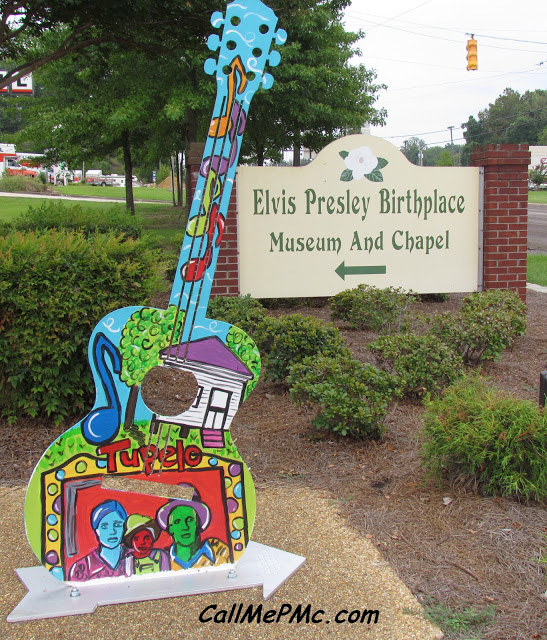 In 2009 Kit Stafford, now Executive Director of the Gumtree Museum of Art, was working in the Tupelo Public School District as an art teacher. She had the idea for school art teachers and students to paint guitars based on Elvis songs and Mississippi music history. This idea gained Downtown Main Street Association approval and was funded in 2009-2010 by the Elaine Dundy and Roy Turner Foundation. Kit's husband, Russell, owner of Tupelo Screen Printing, designed the steel guitars and Digital Impressions produced them. The local Sherwin Williams donated all the metal latex paint, which has a 50 year life-span, for the project. The guitars were powder coated before painting making them rust proof. There are presently 17 guitars placed around downtown Tupelo with more to be placed in the upcoming months.  
PMc and the Rug rats…. that sounds like a good name for a band!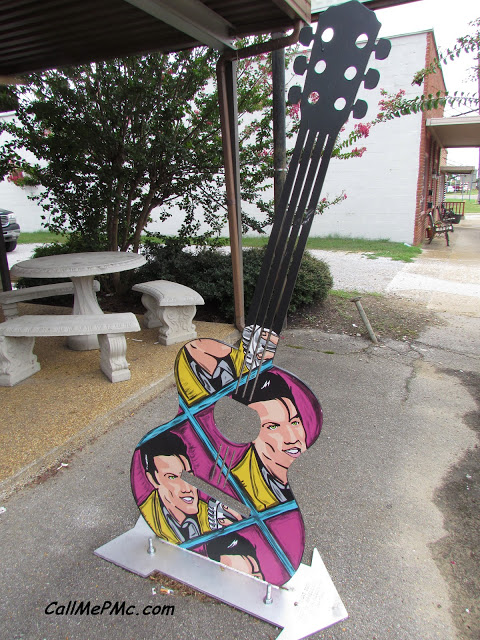 Elvis inspired guitar at Johnnie's Drive In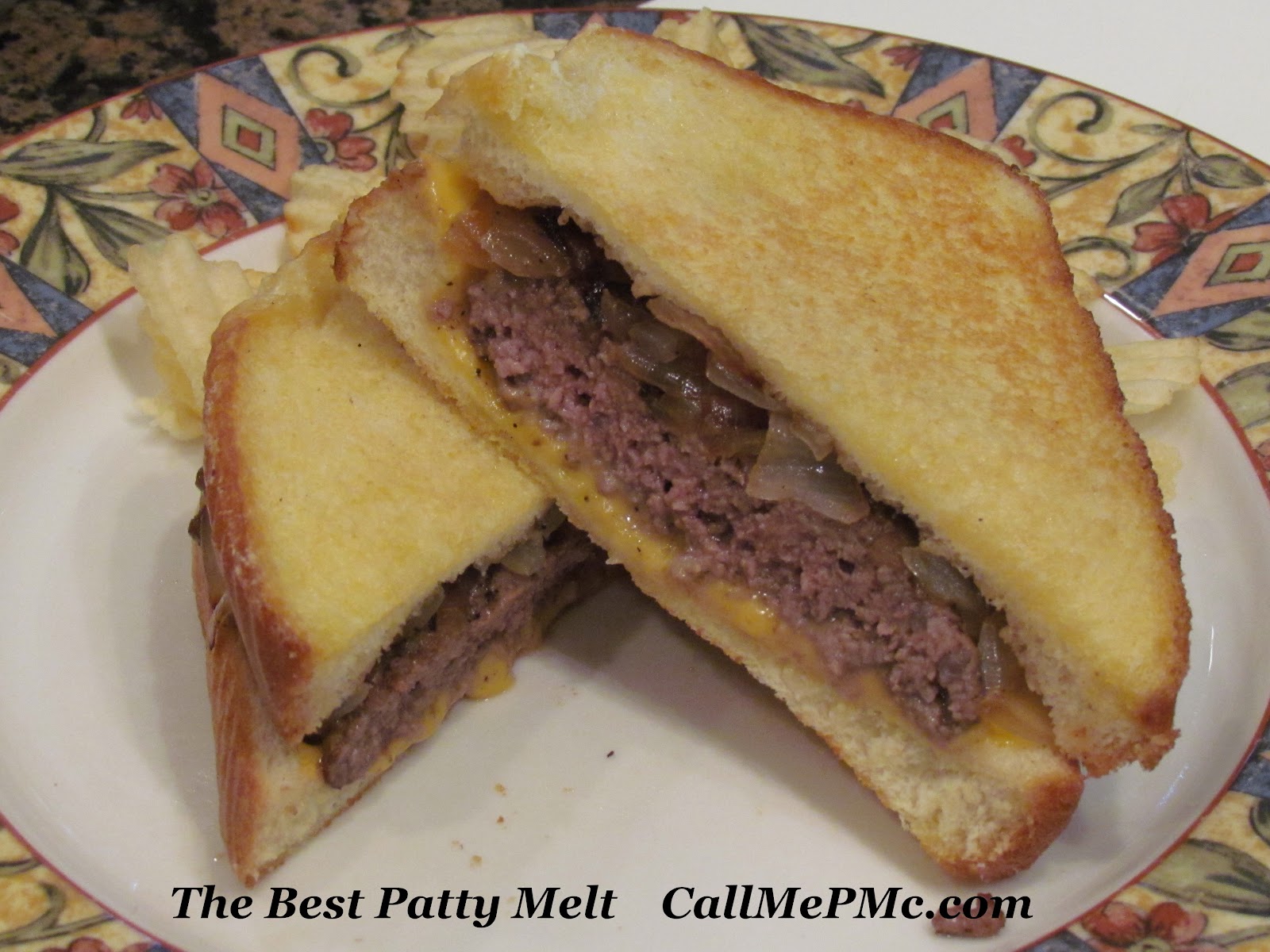 Johnnie's Drive-In was one of Elvis' favorite restaurants.
Johnnie's is located only a short distance from the school Elvis attended. 
His favorite food at Johnnie's was the cheeseburger.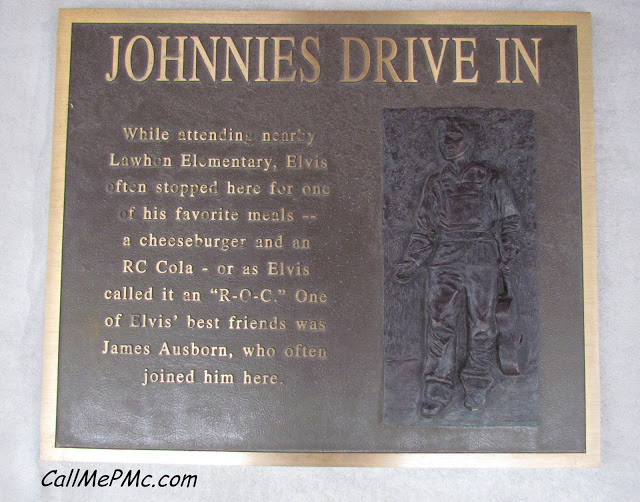 Elvis is famous for his food cravings. Some of his favorites were cheeseburgers, pork chops, sauerkraut and the Fool's Gold Loaf (from Colorado Mine Company in Denver, CO). This sandwich consisted of an Italian bread, hollowed out and filled with 1 pound bacon, 1 jar peanut butter, and 1 jar grape jelly!
However, he is best known for his love of a grilled peanut butter, banana, and bacon sandwich. He flew his private plane from Vegas to Memphis on occasion just to have his maid make him this sandwich!