Elvis Presley Tour Part 2
This post may contain affiliate links that won't change your price but will share some commission.
Elvis Presley Tour Part 2: Elvis Inspired Guitars and Favorite Local Restaurant. The birthplace on international icon, Elvis Presley, had a humble beginning in the small Mississippi town of Tupelo. This is a present day look around the city. Tupelo remains a big tourist attraction for Elvis fans.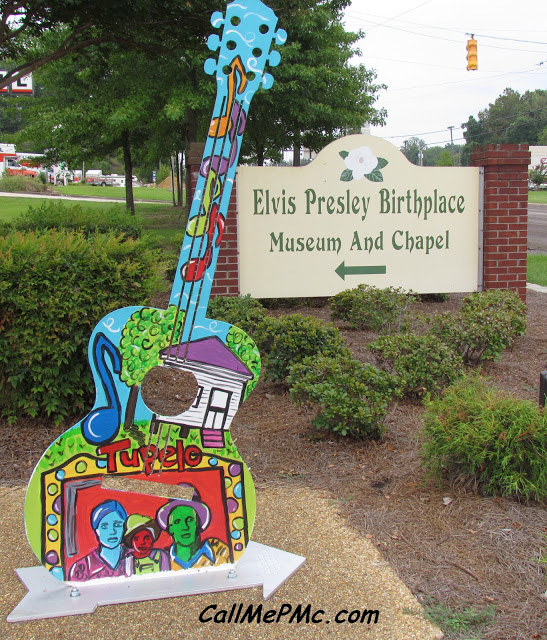 Elvis Presley Tour Part 2
In 2009 Kit Stafford, now Executive Director of the Gumtree Museum of Art was working in the Tupelo Public School District as an art teacher. She had the idea for school art teachers and students to paint guitars based on Elvis songs and Mississippi music history.
The Downtown Main Street Association approved the project. In 2009-2010, the Elaine Dundy and Roy Turner Foundation funded the project.
Furthermore, Kit's husband, Russell, owner of Tupelo Screen Printing, designed the steel guitars and Digital Impressions produced them. As well, the local Sherwin Williams donated all the metal latex paint, which has a 50-year life span, for the project.
Presently, Tupelo has 17 guitars and more are planned in the upcoming months.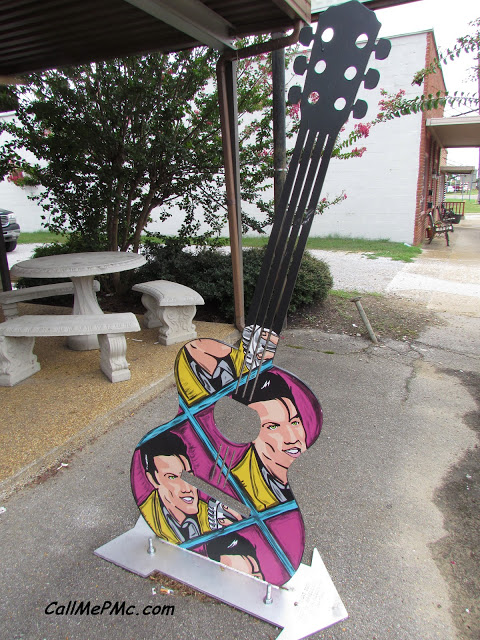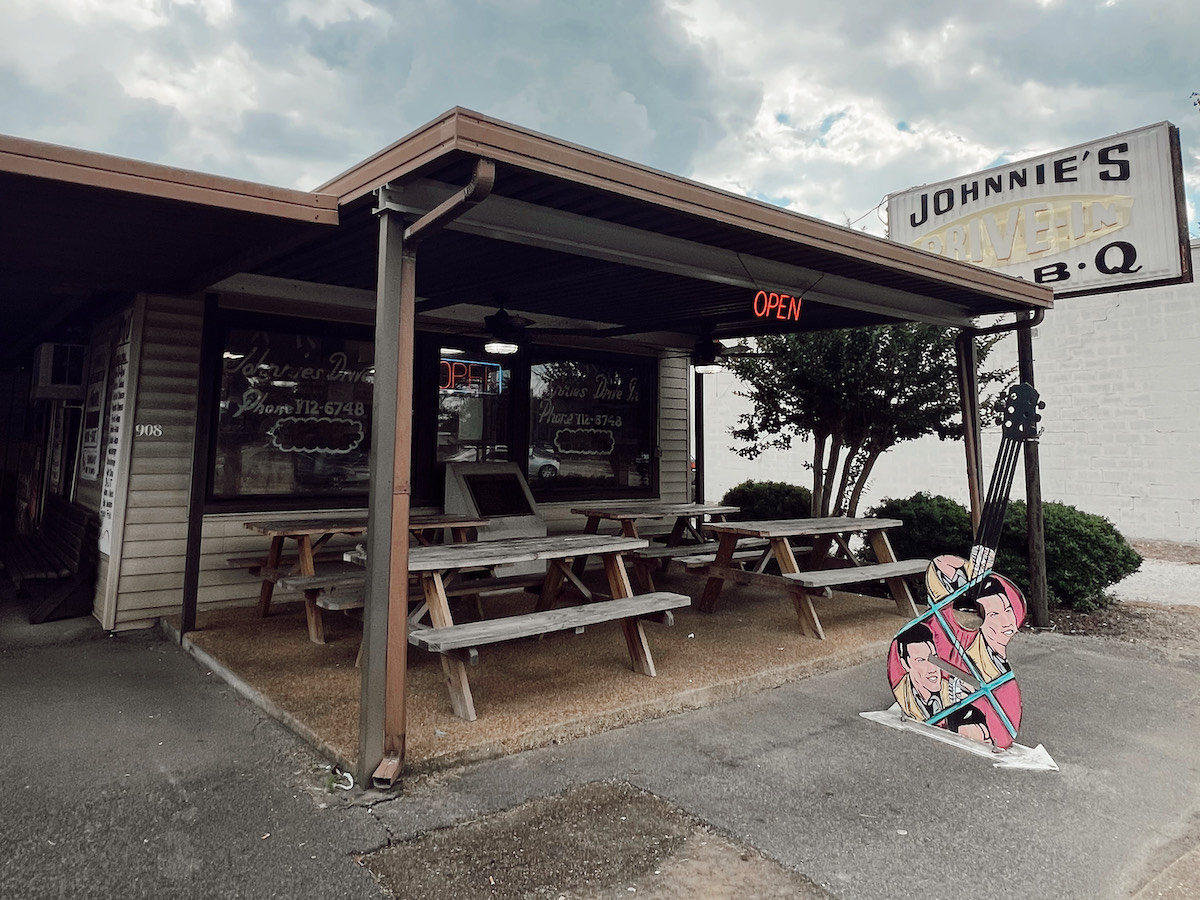 This is the front of Johnnie's Drive-in. It was Elvis' favorite place to eat as a child. It is still open in the same building today in Tupelo, MS.
Check out every article in this series beginning with Elvis Presley birthplace part 1. For tours and ticket information, check out the official Elvis Presley Birthplace site.