Elvis Presley Birthplace Part 1
This post may contain affiliate links that won't change your price but will share some commission.
Elvis Presley Birthplace Part 1
Having lived near Tupelo, MS my entire life, I have been by Elvis Presley's Birthplace hundreds of times. Every time, I think, 'He lived the American dream'. He was born in a very modest two-room house that his father built and rose to superstardom. I think everyone would agree he changed music forever. If you find yourself traveling between Birmingham, AL and Memphis, TN make a point to stop in Tupelo, MS. Visit the birthplace and Tupelo Hardware where Elvis purchased his first guitar. You'll be glad you did.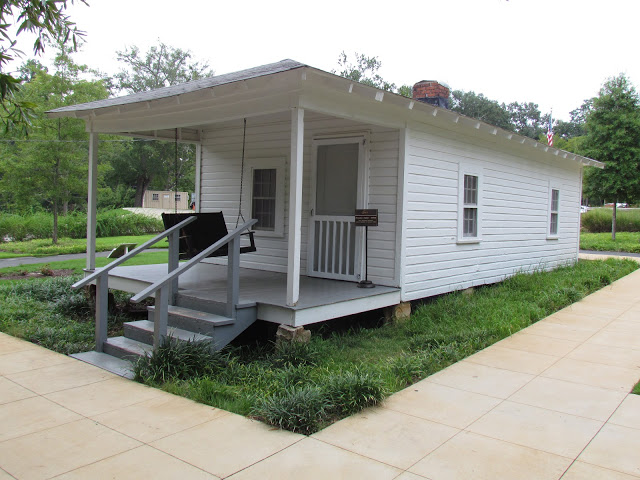 Elvis Presley Birthplace
Elvis Presley was born in Tupelo, MS on January 8, 1935. He lived in this modest, two-room house that his father, Vernon, built. He lived in Tupelo for the first 13 years of his life.
This is the house that Elvis lived in. A very simple two-room 'Shot Gun' house.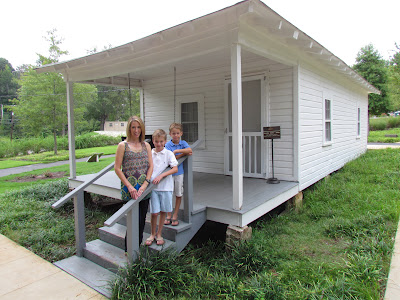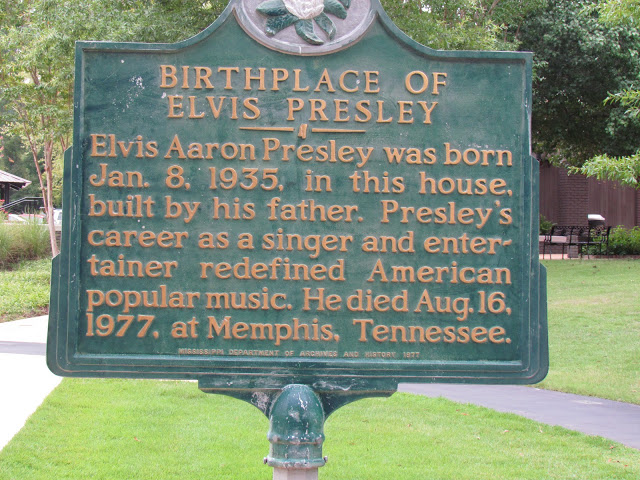 The gray sidewalk in the background of this picture contains dated granite blocks denoting each year of Elvis' life.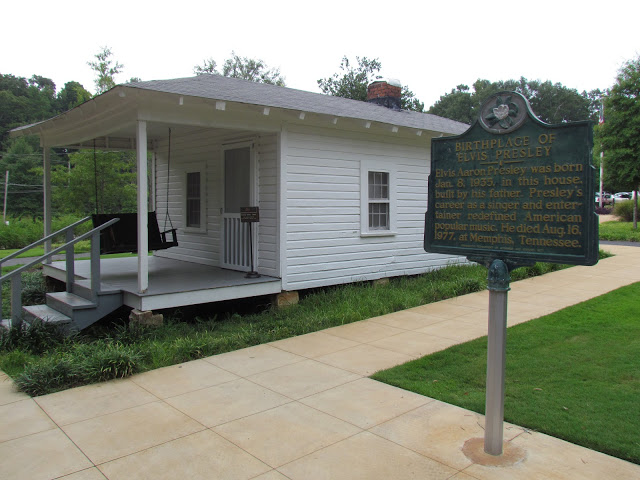 Elvis's father, Vernon, his grandfather, Jessie, and his uncle, Vester built the home in 1934 for $180.
The city of Tupelo purchased the home in 1957. Elvis wanted a park for children and donated profits from a 1957 concert to fund it. The house has been restored to its original condition and decorated with period furniture. It is open to the public for tours.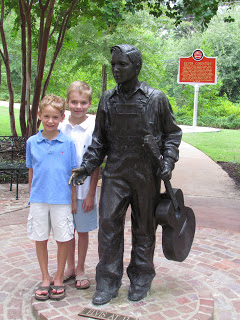 "Elvis at 13" Statue
At the suggestion of a fan, the Elvis Presley Foundation commissioned a bronze statue in his likeness at age 13. It is displayed steps from his house (pictured above). He is portrayed in overalls, a simple long sleeve shirt, and plain shoes to depict the poverty of those early years.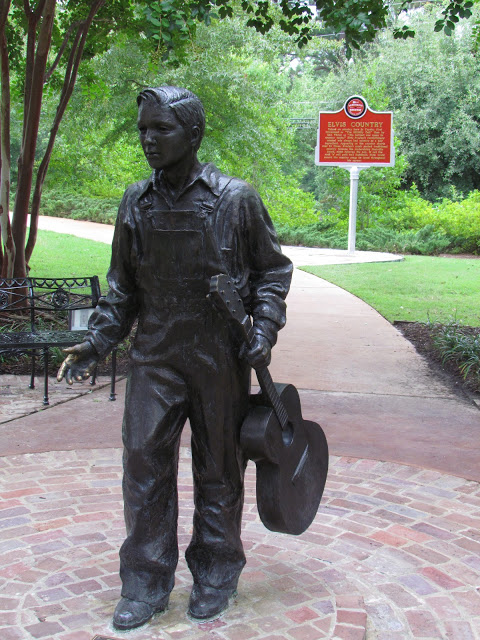 The statue is life-size. The sculptor worked from photographs (now displayed in the museum) to determine his facial features and body size. His height was calculated from a sixth-grade class picture by comparing him to other classmates and by measuring the brick and mortar in the background wall.
The statue was unveiled and dedicated to fans in August 2002.
As well, it is one of the most popular photo areas at the memorial.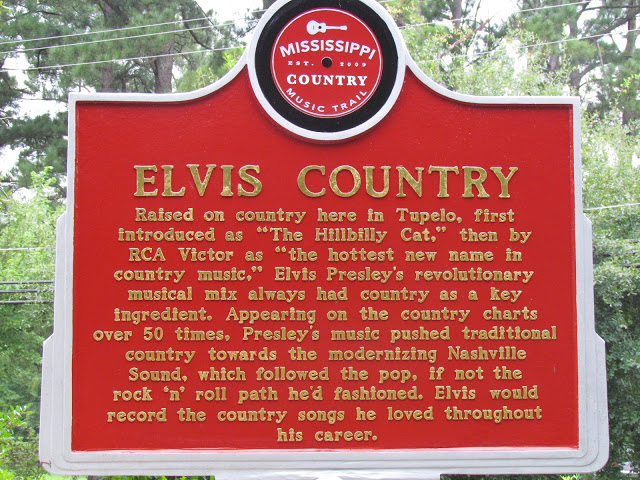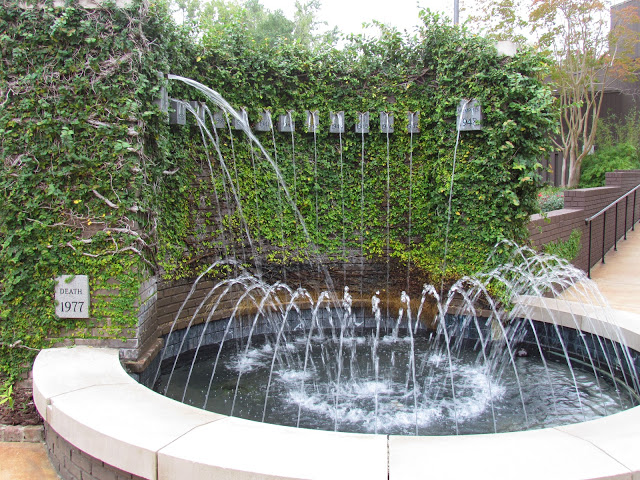 The Fountain of Life.
Fountain and markers representing his 13 years in Tupelo. As well, the 29 lower spouts represent his remaining years in Memphis.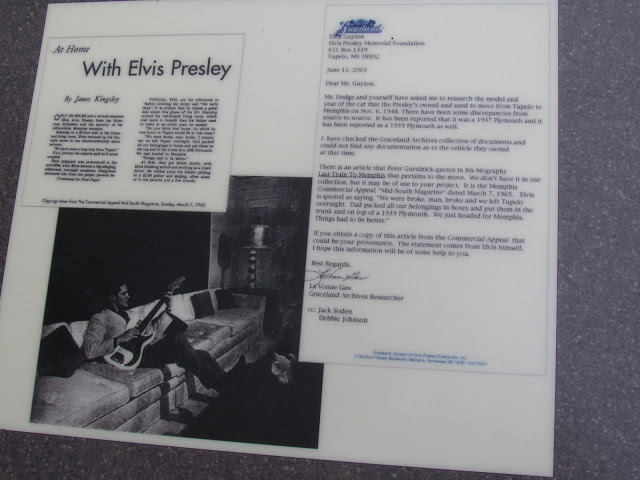 Next, an article in the Commercial Appeal about Elvis' move to Memphis.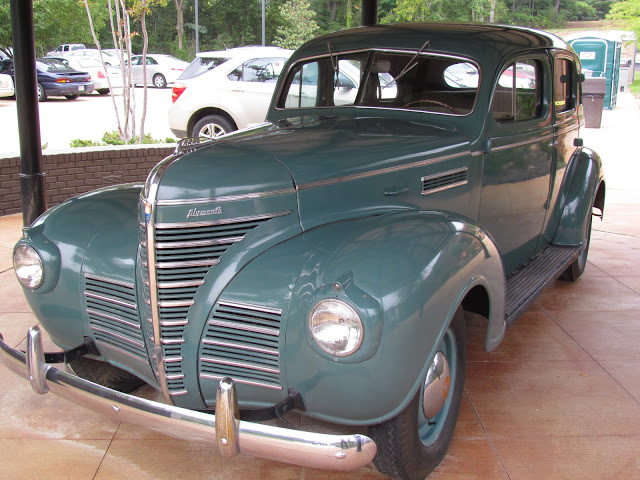 This is the model and year car that the Presley's drove in their move to Memphis. However, it is not the actual car.
As well, it's a 1939 green Plymouth sedan. It is parked northwest in the direction of Memphis.
This is the first part of a series on the history of Elvis's birthplace in Tupelo, MS. I hope you have enjoyed the tour. For the Second part of this series check out Elvis Presley quitars.
More information.