This fabulous Easy Lasagna is layered with tons of cheese from mozzarella, to cottage cheese, to parmesan cheese. The Italian herbs and tomato sauce makes this the best lasagna I've every eaten.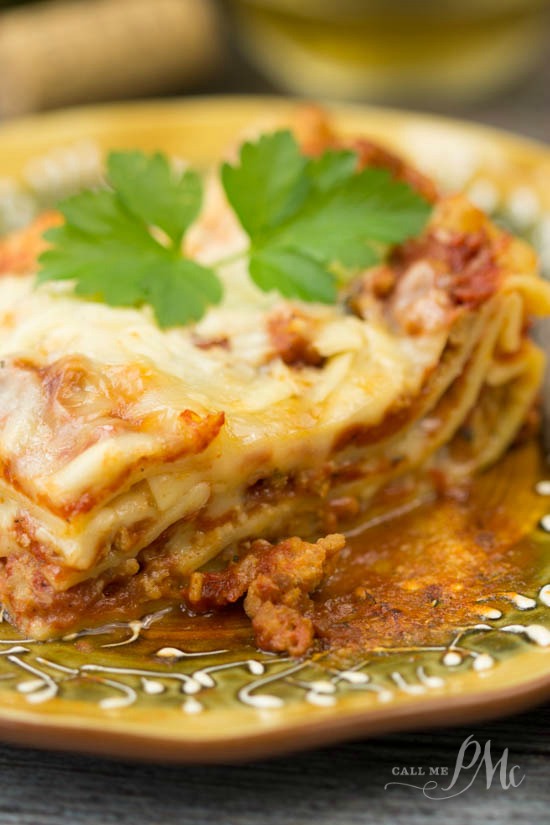 My ten year old, who has officially deemed himself, Mr. Math, is actually a whiz in all things math. In Kindergarten, he came home talking about square roots. Really?! They hadn't even discussed them in class, "I just got to thinking about it." He said. Really?!
Science? It's a breeze. If he says some random fact about any animal or space thingy, I just don't even question him.
He knows his stuff. I mean, seriously, he watches "How It's Made", Discovery Channel, and the History Channel with Big Daddy. I'd much, MUCH rather be watching Food Network, or Dallas, or Bachelor Pad (presently my guilty pleasure)
But Spelling, well, spelling is just 'uninteresting'. So I help him as much as possible on spelling.
Yesterday, I quiz him spelling words on the way to school. (Just a note about Lincoln, he is the sweetest child. Always has been. He would never, ever say anything disrespectful or hurtful, especially to an adult.) After about the 3rd word, he says, "Mommie, you know, on computers now, they have this thing called spell check…"
BAH-HAHAHAHAHA!! In other words, 'why am I wasting my time trying to learn to spell these words?' LOL, I'm still laughing over it.
Now, bring the Easy Lasagna recipe. Do you know what I like about this, besides it being super easy? It makes enough for two or three meals.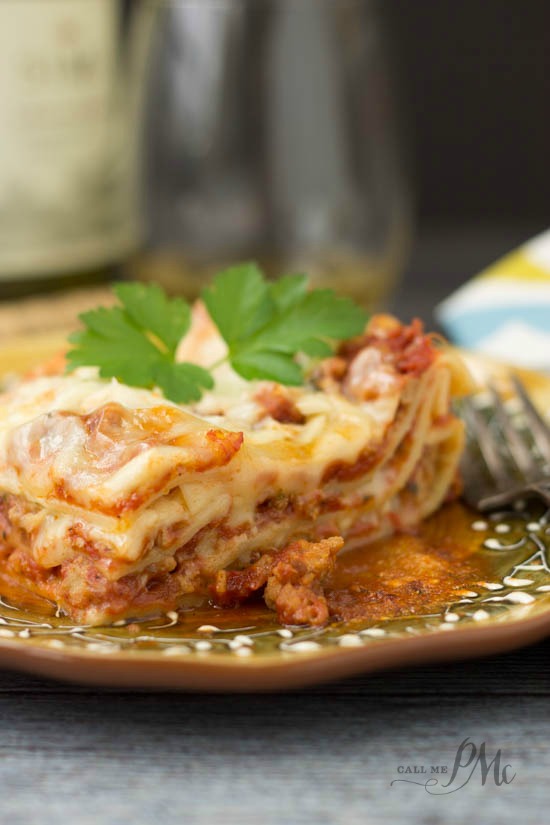 This is the world's best lasagna recipe in my opinion. With minimal ingredients, it's an easy recipe to make as well. Easy Lasagna has layers and layers of tomato and cheese. Filled with classic Italian herbs, the sauce is so flavorful in this Easy Lasagna recipe, it all comes together into the perfect bite of hot, cheesy, meaty, saucy deliciousness.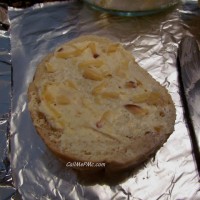 Easy Lasagna
This Easy Lasagna recipe comes together in a jiffy. It's full of flavor and is one of my family's favorite meals. This recipe makes a lot, but safe the leftovers, it gets better every time you reheat it.
Ingredients
1

pound

ground beef

1

pound

Italian sausage

1

teaspoon

Italian seasoning

1/4

teaspoon

black pepper

1/4

teaspoon

crushed red pepper

1/4

teaspoon

paprika

1/2

teaspoon

garlic salt

2-6

oz

cans tomato paste

2-15

oz

cans low sodium diced tomatoes

1

cup

water

1-8

oz

pkg lasagna noodles

boiled and drained

3/4-

pound

mozzarella

shredded

2

cup

ricotta cheese

1/2

cup

Parmesan cheese
Instructions
Brown meat and drain.

Add seasonings, water, tomato paste and diced tomatoes to meat.

Simmer 30 minutes to 1 hour.

Spray a large casserole dish (12x9) with non-cook spray.

Add 1 spoonful or 1/2 cup tomato mixture in bottom of dish.

Layer: noodles, 1/3 meat, 1/3 mozzarella, next layer: noodles, all ricotta cheese, next layer: noodles, 1/3 meat, 1/3 mozzarella, next layer: noodles, remaining meat and mozzarella.

Sprinkle 1/2 cup parmesan cheese over last layer of mozzarella.

Bake 350 degrees 30 minutes. Let sit 10 minutes before cutting.
Recipe Notes
Recipe from Paula @CallMePMc.com All images and content are copyright protected. Please do not use my images without prior permission that includes copying the ingredient list or entire recipe and posting in the comments on Pinterest for Facebook. If you want to share this recipe, please simply link back to this post for the recipe.
Great served with Italian Bread Salad!