Check out this super easy Freshman College Survival Kit Ideas! This college survival kit will help any college student get the year started on the right track.
Freshman College Survival Kit Ideas is full of all the unexpected items a college freshman needs but may not have on hand.  It's a great gift idea for someone on their way to college!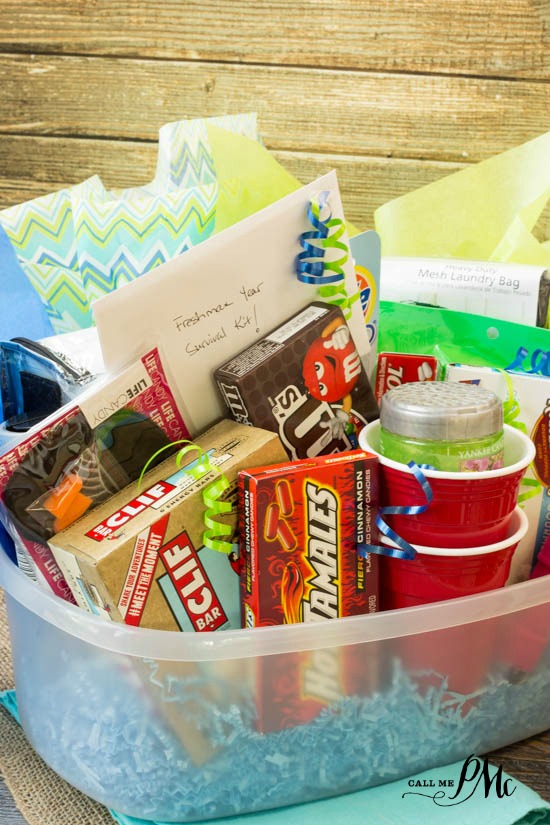 I made this Freshman College Survival Kit Ideas gift container for a friend of mine. I gave it to her as her high school graduation gift since she was moving to college that summer. There are always unexpected items that you need at college and don't want to run to the store one more time. Items we take for granted when we live at home.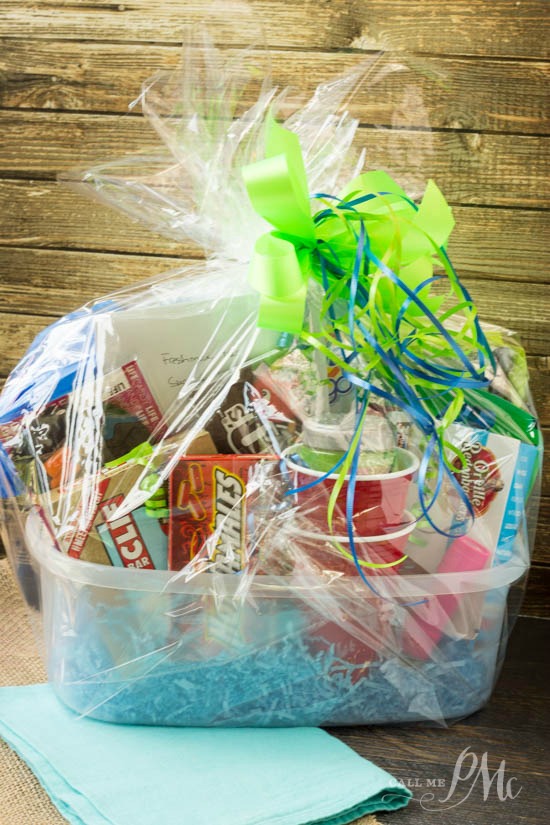 Freshman College Survival Kit Ideas
Screwdriver Kit
Pens
Journal
Post it Notes
Tide to Go or other stain stick
Detergent tabs
Flashlight
Laundry Bag
Thank You notes
Magnetic Dry Erase Board
Chapstick
Lint Roller
Pencils
Whistle
Asprin
First Aid Kit
Flip Flops or shower shoes
Sewing Kit
Ear Plugs
Sleep Mask
Swiss Army Knife (check dorm rules for these)
Pedicure Set
Notepads
Snacks, energy drinks, water
Cups
Candle or odor absorbers
Laundry detergent tablets
Tums
shower wrap
Extra set of keys to room, car, mailbox, etc
Flash drives
extra phone, tablet, and/or computer chargers
Cash and change
water bottle or heating pad
I put everything into a large caddy that can be used for the community showers since most freshmen are required to live in the dorm. You could also use a storage container with a lid or large laundry basket. Remember space is limited and it's good to have items that serve multiple functions.
Wrap the container is clear wrap and tie with a pretty ribbon and cute card or printable.
What else would you add to a Freshman College Survival Kit?