Super Easy Muddy Buddy Recipes
This post may contain affiliate links that won't change your price but will share some commission.
Super Easy Muddy Buddy Recipes – This is your ultimate guide to Muddy Buddies or Puppy Chow as some people call it!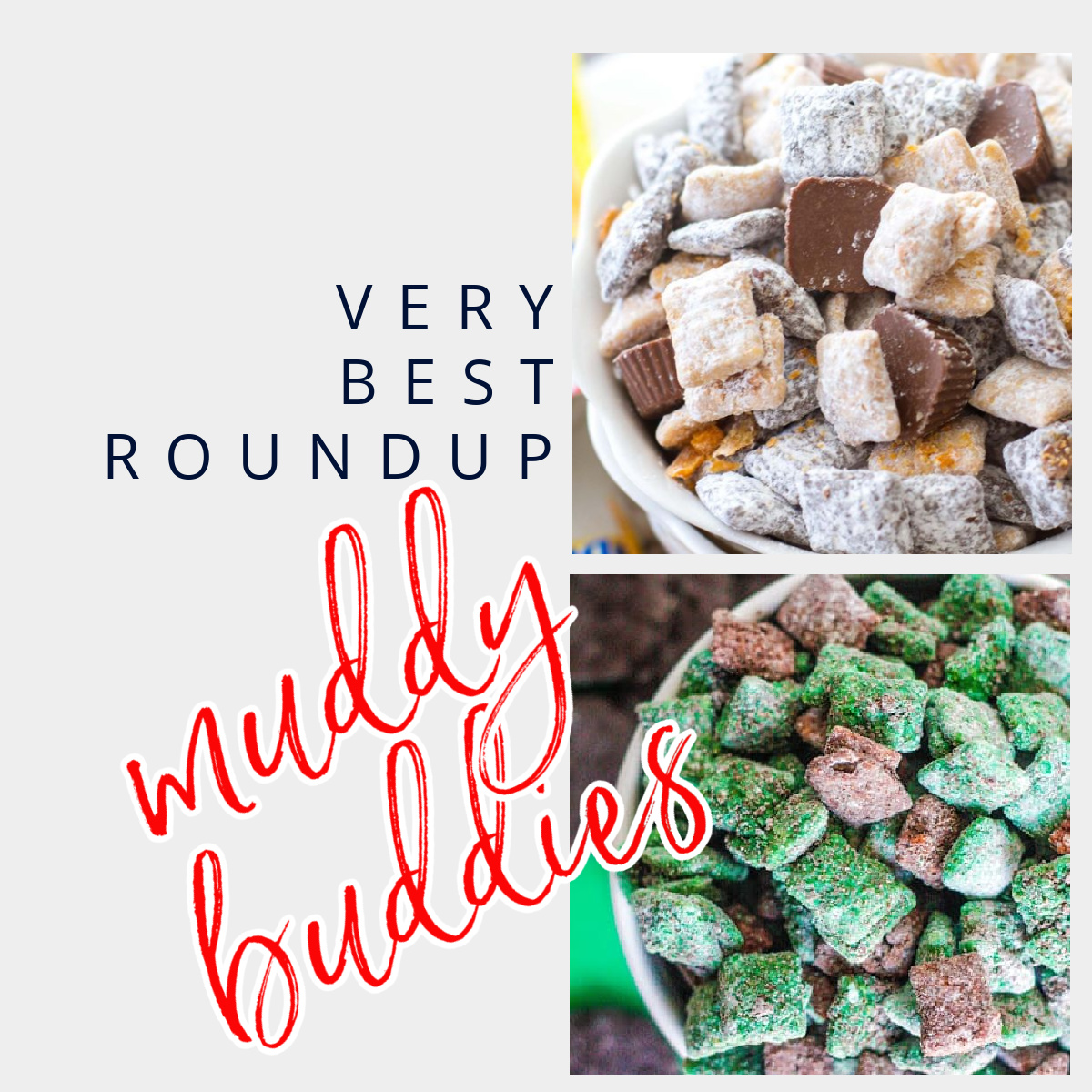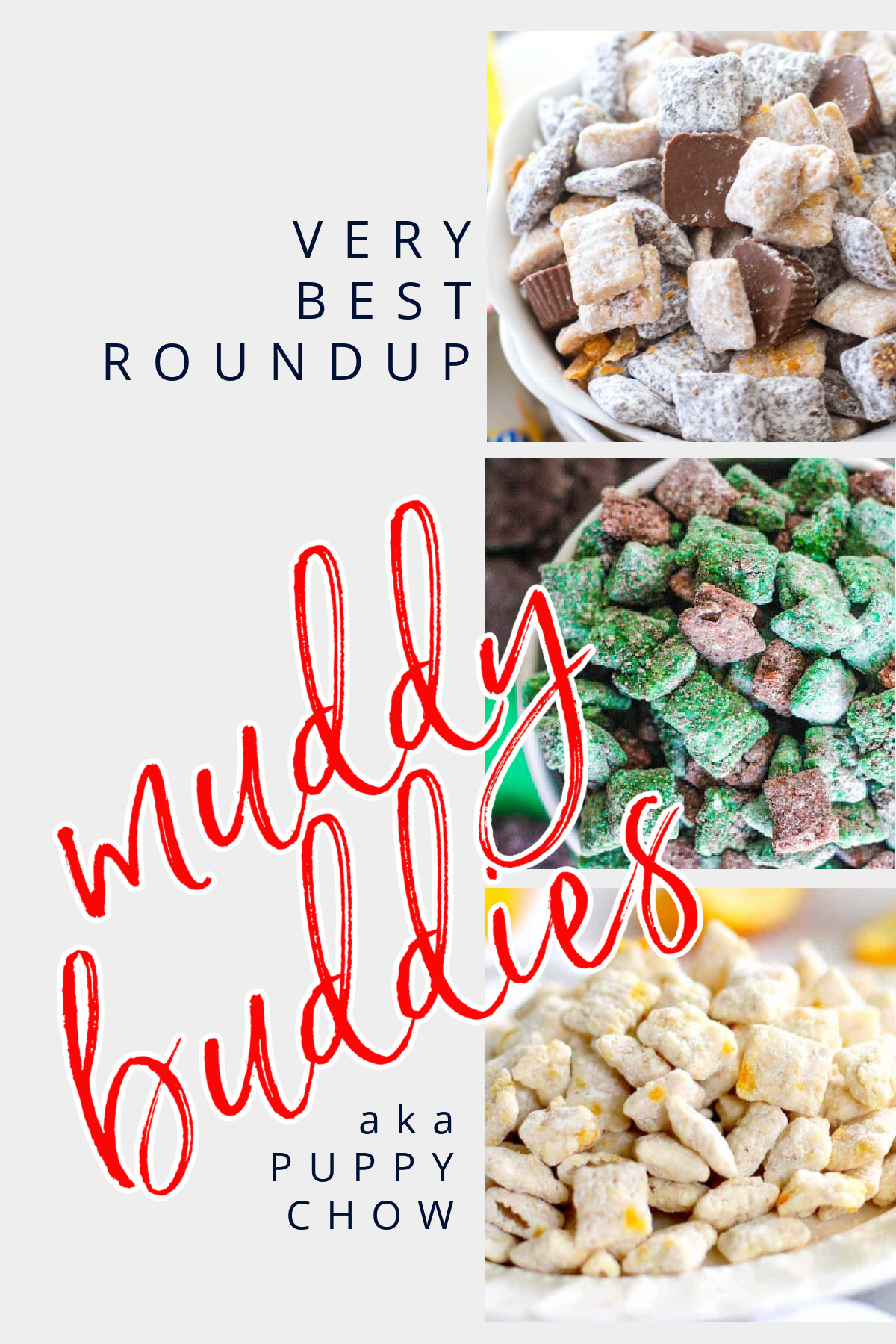 Super Easy Muddy Buddy Recipes
Are you familiar with Muddy Buddies? Have you eaten them before? Have you made them before? If you haven't, it's time to make them, eat them and enjoy them! I have put together the most comprehensive collection of Muddy Buddy recipes for you to pick and choose from.
Muddy Buddies are typically made of some form of cereal, but various crackers can be used too. The cereal is mixed with melted peanut butter then coated in powdered sugar. Naturally, the flavors and ingredients can change, as evidenced below, and that's where all the fun comes in!
Muddy Buddies make the perfect snack food for
Kid parties
Adult parties
Movie watching
After school snacks
Teacher or neighbor gifts
This is also an easy recipe that you can get the children involved in making. Allow them to help you measure, stir, and shake on the powdered sugar!
This collection of recipes is a resource to help you find some awesome recipes for kids from many different bloggers.
Please take the time to pin individual images from their original source by clicking on the links.
Allow just a few seconds for the photo collection to load below. Once loaded, all you need to do is click on the photo and the recipe will open. Next, you can save, pin, or print the recipe.
HOW DO I GET THE RECIPE?
For the full recipe, click on the link below. From there it will take you to the full recipe where you can save, pin, or print.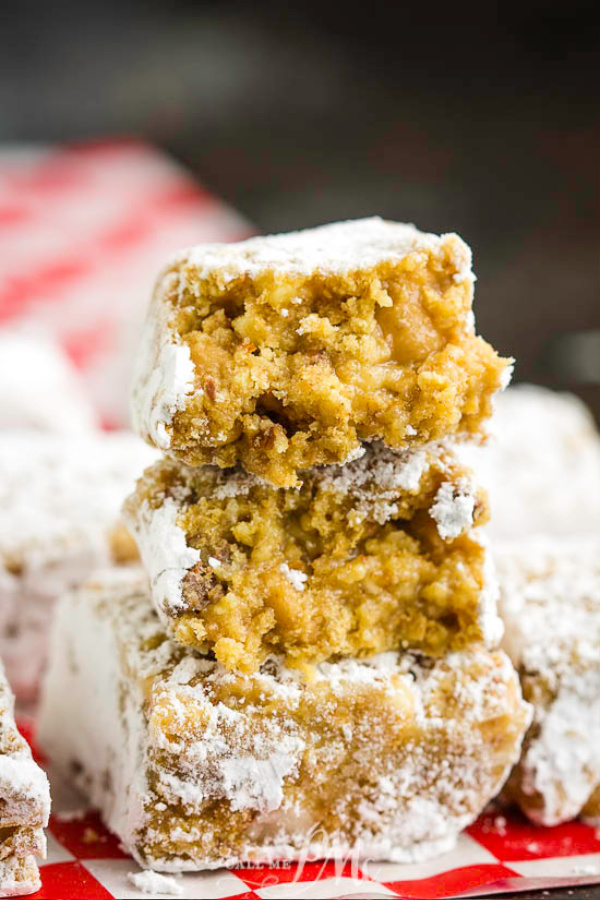 Snickerdoodle Muddy Buddies
Chocolate Covered Strawberry Muddy Buddies
S'mores Muddy Buddies
Red Hots Muddy Buddies
Peanut Butter Brownie Muddy Buddies
Skinny Muddy Buddies
Lemon Bar Muddy Buddies
Cookie Butter Muddy Buddies
Cupcake Puppy Chow
S'mores muddy buddies
birthday cake cookie puppy chow
Nutella Puppy Chow
Milky Way Muddy Buddies
Snickers Muddy Buddies
Butterfinger Puppy Chow
Charlie Brown Muddy Buddies
Brownie Batter Puppy Chow
Heath Muddy Buddies
Lime Muddy Buddies
Salted Caramel Puppy Chow
Reese's Muddy Buddies
Butterfinger Muddy Buddies
Cinnamon Churro Chex Mix
Toffee Almond Muddy Buddies
Thin Mint Muddy Buddies
Milky Way Muddy Buddies
Muddy Buddy Popcorn
Cupcake Muddy Buddies
Orange Creamsicle Muddy Buddies
Pumpkin Pie Muddy Buddies
Cookies and Cream Muddy Buddies
For more scrumptious recipes, fun projects, and exciting news, subscribe to Call Me PMc
As an Amazon Associate, I earn from qualifying purchases. This post contains affiliate links. If you click the link and make a purchase I will receive a small commission at no cost to you. Visit all my recommended products at Paula's Picks on Amazon. Read my entire Privacy Policy here.