Visit South Walton #BlognBeachRetreat
This post may contain affiliate links that won't change your price but will share some commission.
Visit South Walton #BlognBeachRetreat was a weekend blogging retreat at the beautiful Watercolor Inn & Resort on the white sand beaches of Florida.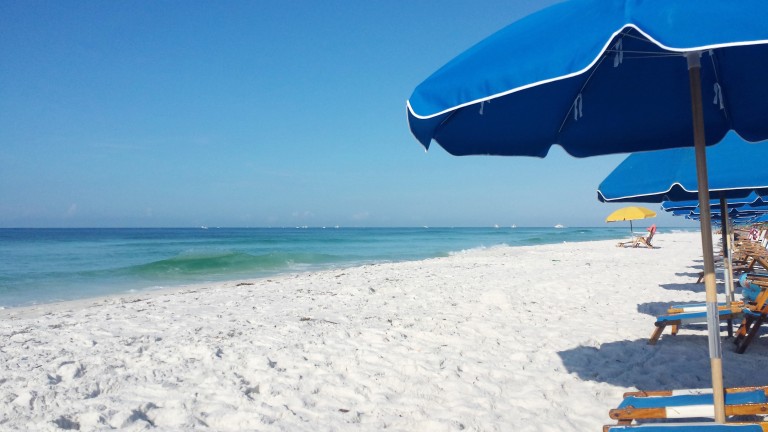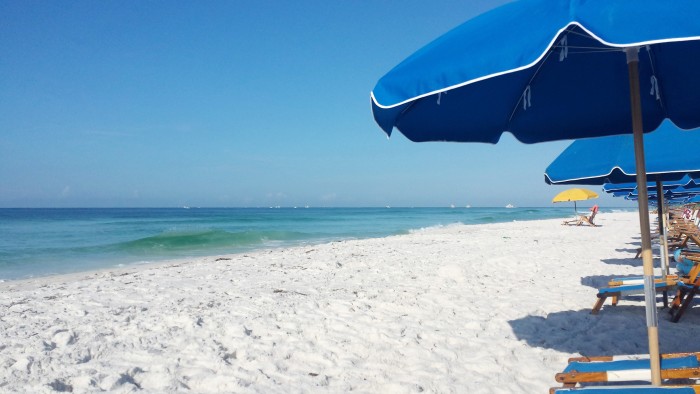 Visit South Walton
My family and I visit Florida every year, but this is the first time I've been without my husband and kids since I've had a husband and kids! This trip was for a #BlognBeachRetreat with other bloggers. It was the first time I've been on a blogging retreat. Let me just say, any follow-up retreats have big shoes to fill! This retreat was not only fun, but I learned a lot of valuable information.
What do 10 bloggers do on a #BlognBeachRetreat? Glad you asked. We eat and talk about blogging. And then we eat and talk about blogging. Seriously. And that's a good thing because that's two of my favorite things!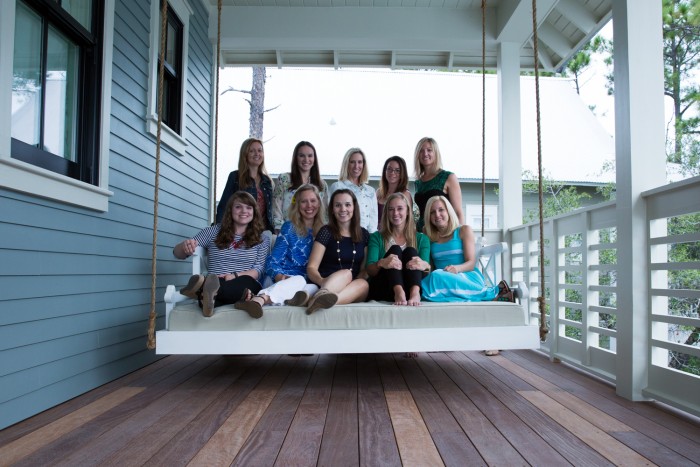 Photo courtesy of Ashley from Spoonful of Flavor
Ten ladies attended the event. Ashley from Spoonful of Flavor organized the retreat. Also joining in on the fun was Amanda from HeartBeet Kitchen, Beth from BethCakes, Christin from Spicy Southern Kitchen, Danae from Recipe Runner, Justine from Cooking and Beer, Kita from Pass the Sushi and Girl Carnivore, Lindsay from Life, Love and Sugar, and Liz from Floating Kitchen.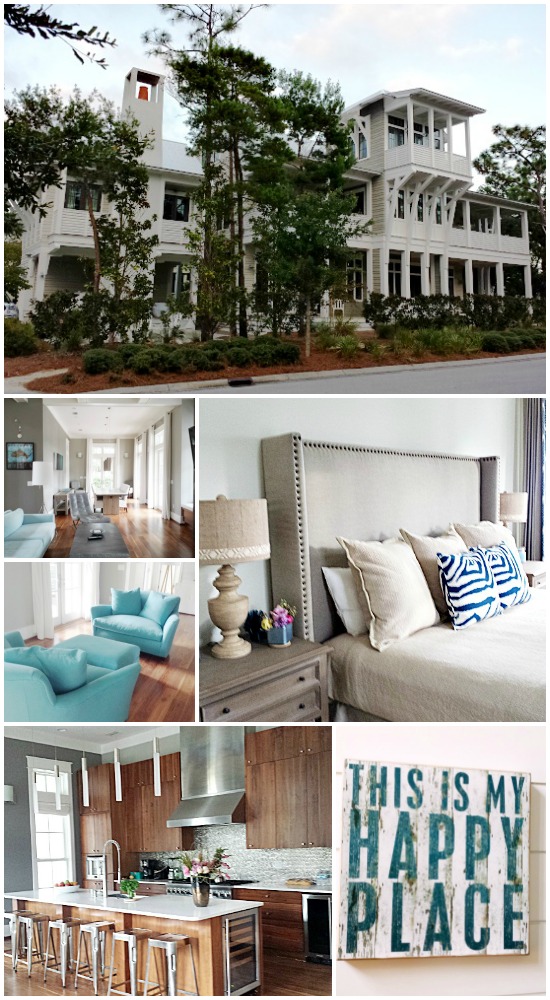 We stayed at the oh-so-beautiful Watercolor Inn & Resort located on the famous #30a highway. Watercolor Inn & Resort is part of the St Joe Club & Resort family. It's a planned resort community with hiking and biking trails, paddle boarding, swimming, and many more activities. You can fill your day with activities or lie on the beautiful beach and do nothing at all!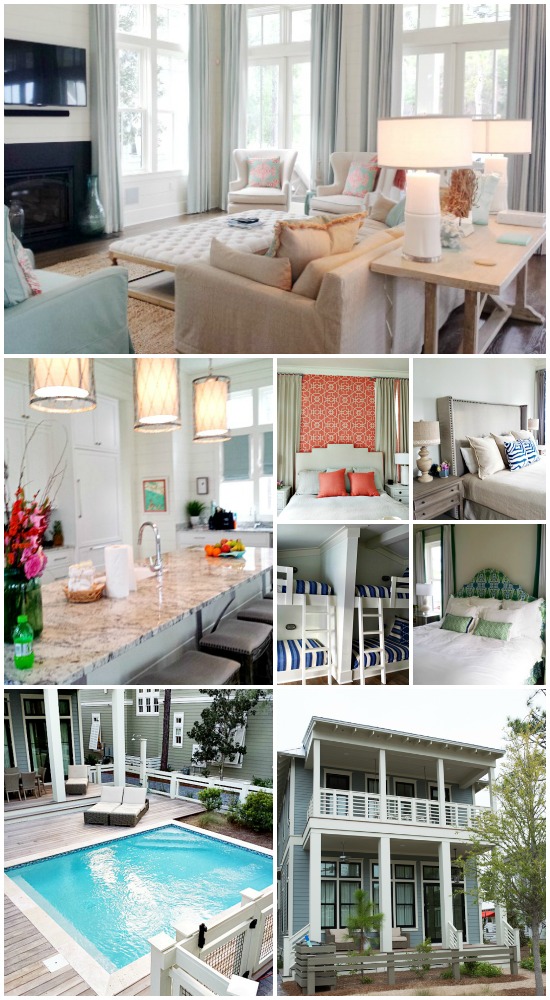 Photo courtesy of Ashley from Spoonful of Flavor
Family and Business Friendly
Most people think of Watercolor Inn & Resort as a family vacation destination. It's absolutely perfect for this with kid-friendly activities and restaurants. However, also consider it a great place for business meetings and retreats. The beautiful houses are spacious enough to accommodate a crowd with plenty of large common places for meetings. Any of the activities mentioned above would be great team building activities for business groups.
Within biking distance of Watercolor Inn & Resort are retail shops and restaurants.
We were fortunate to have these brands sponsor our retreat.
The Highland Gardener
Visit South Walton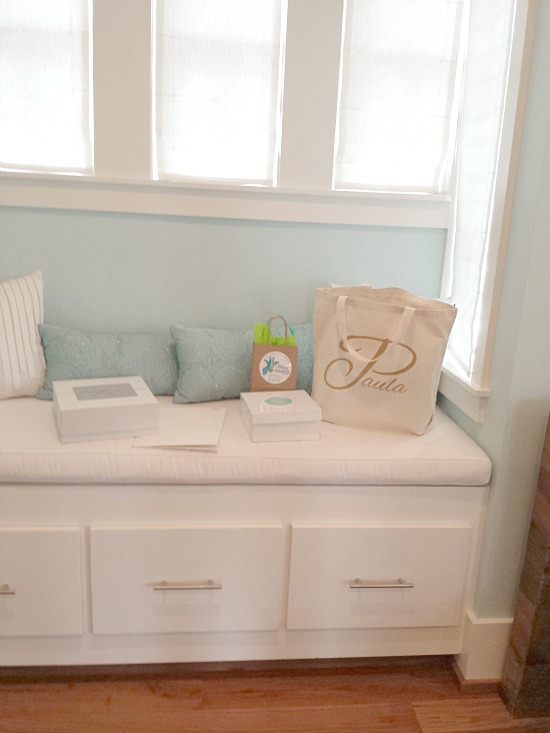 Monogrammed bag pictured above by Lyla Grace Design.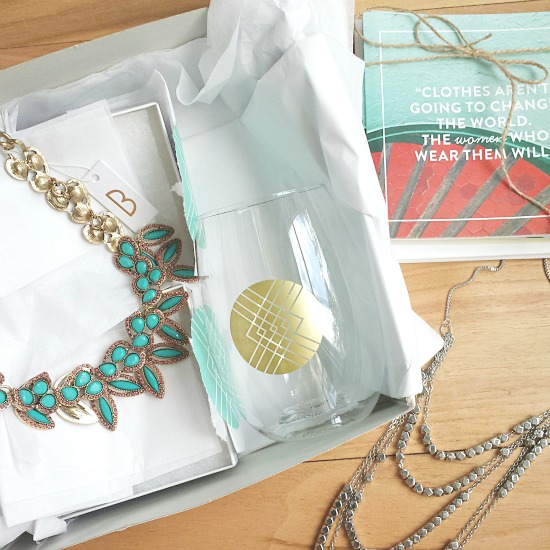 Stitch Fix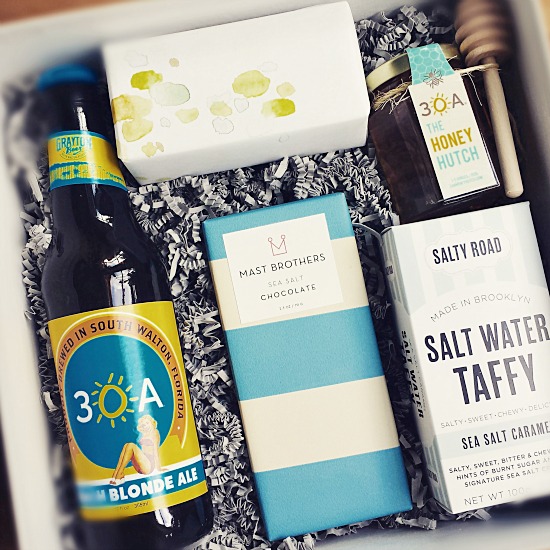 Collection of 30a gifts from Teak & Twine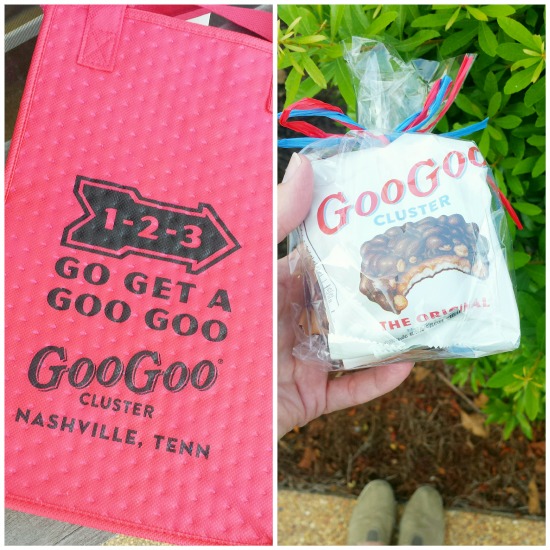 GooGoo Cluster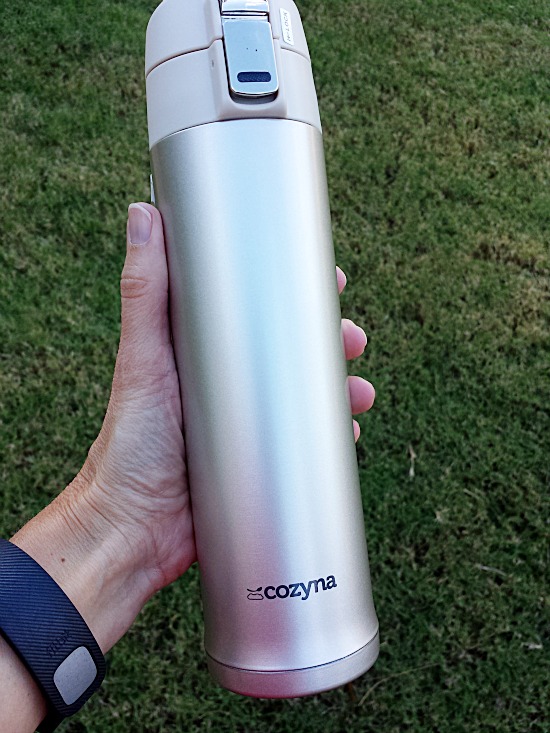 Cozyna has seriously great products! Check them out!
Visit South Walton
Additionally, The Highland Gardener outfitted the two houses we occupied with beautiful fresh pink flowers.
Thursday after everyone arrived, we were treated to a tasting menu created by Signature Catering of 30A. The flavors with highlighted by Round Pond Estate wines. Every dish was amazing! If you're entertaining and have people from various backgrounds that don't know each other, a tasting menu is a great way to 'break the ice' and get everyone talking. Food brings people together. Oh, and wine…. wine really gets people talking!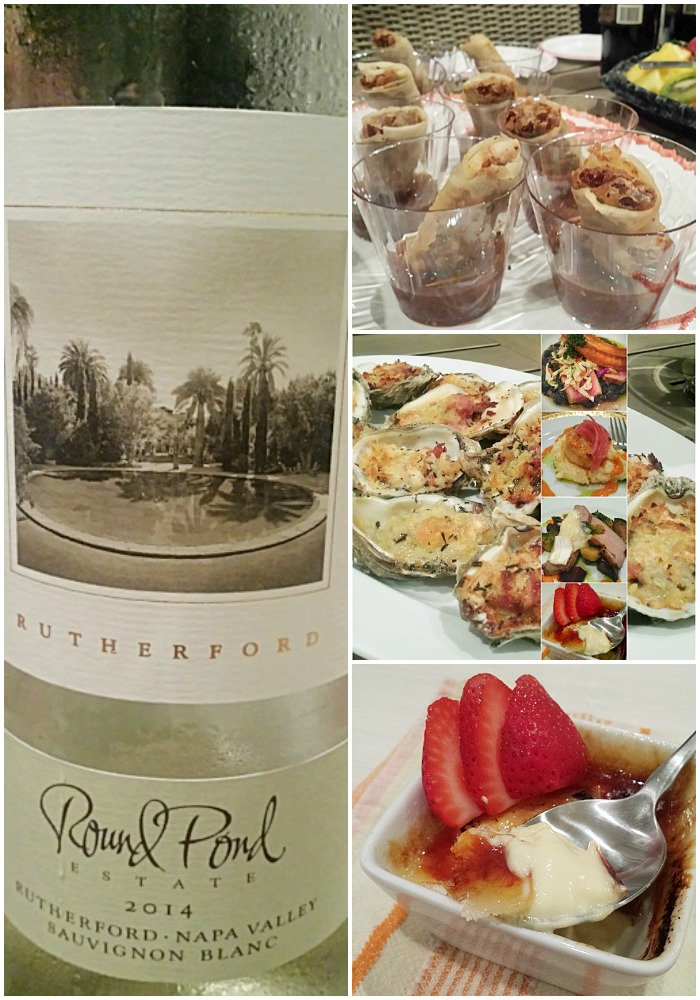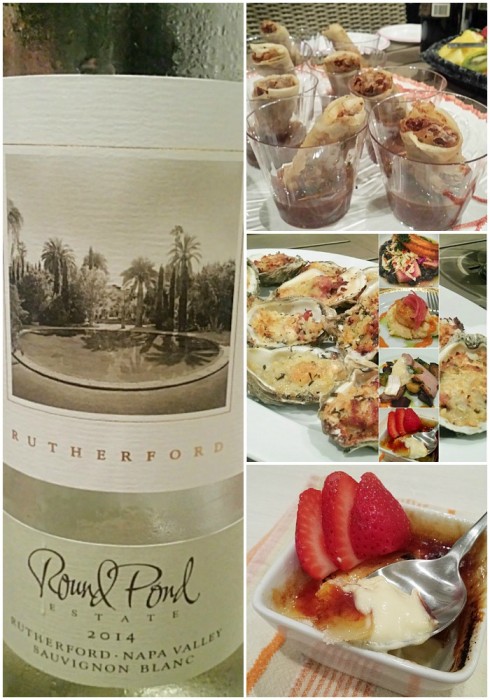 After a yoga session to start our Friday, Stonyfield Organic, Naturipe Farms, and KitchenAid® provided a plethora of ingredients for our breakfasts smoothies.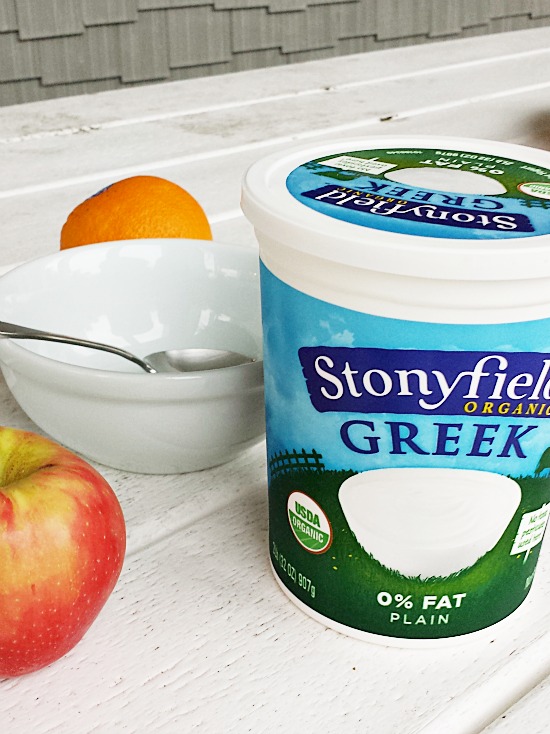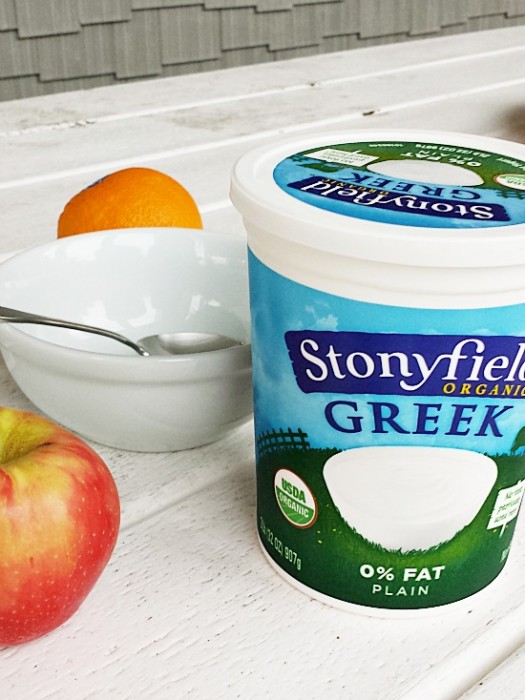 We made the smoothies with KitchenAid® blenders then everyone received a bright pink one to take home! Isn't it pretty?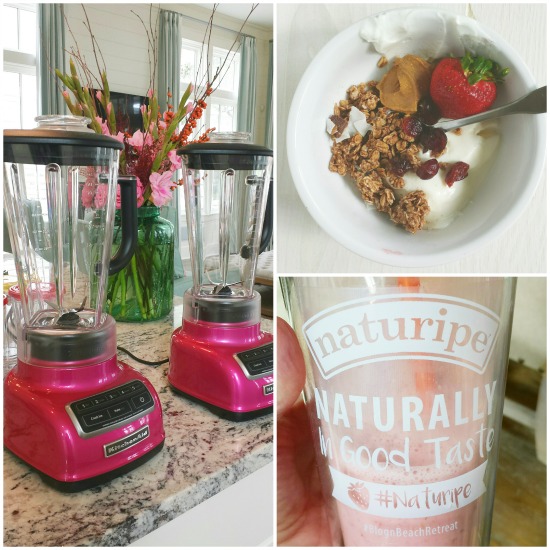 After a workshop on working with brands, we dined at Sunset Bay Cafe Sandestin, hosted by Visit South Walton, for lunch.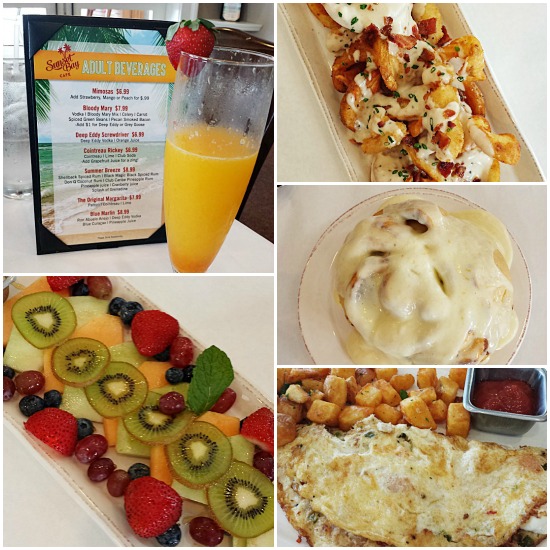 Paddleboarding, beach walks, and bike rides filled our afternoon. For dinner, we braved the unseasonally cold weather for a walking tour of Seaside where we visited various street vendors and restaurants.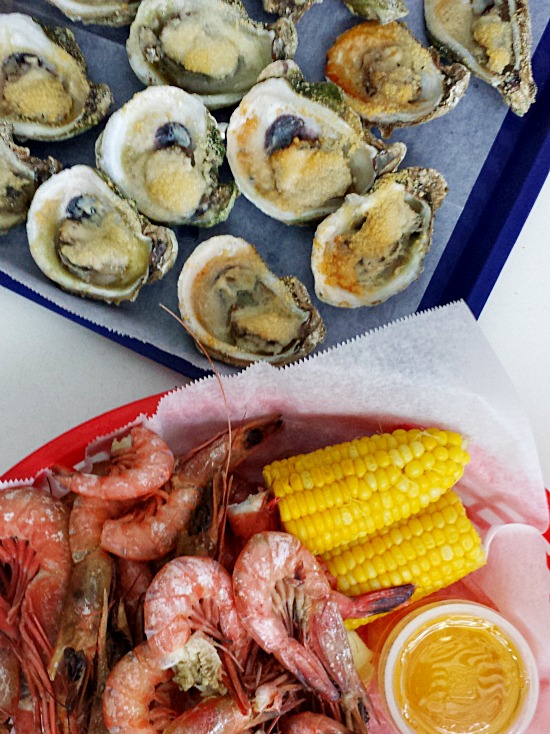 Baked oysters and royal red shrimp from Shrimp Shack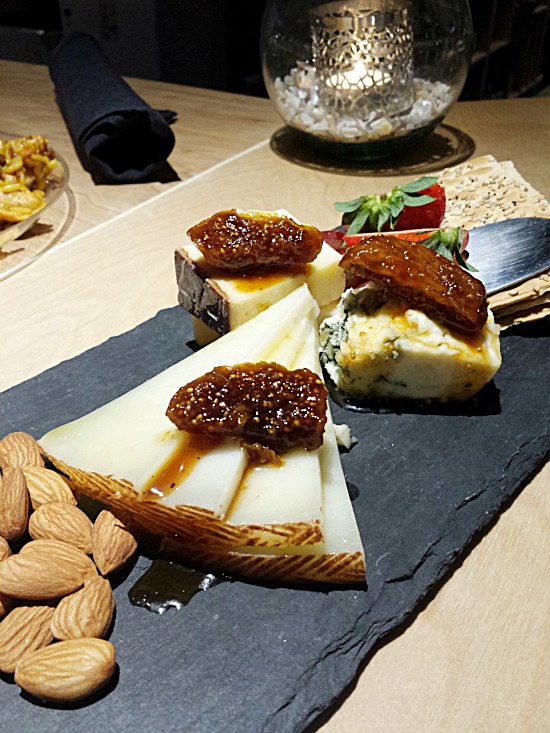 Wine and cheese at Forty-five Central
The Perfect Pig
Saturday, we started the day at The Perfect Pig for breakfast. I could eat at The Perfect Pig every day for the rest of my life! The chefs hand cut the bacon every day. It was s-e-r-i-o-u-s-l-y good! Every item on the menu sounded good. I highly recommend the brown sugar bacon, the cheese grits, and the breakfast grilled cheese sandwich. After seeing my photos and hearing me talk about it, my boys have declared The Perfect Pig will be the first place we visit next summer!
The Perfect Pig also has cookies and cupcakes available along with gift items and local memorabilia.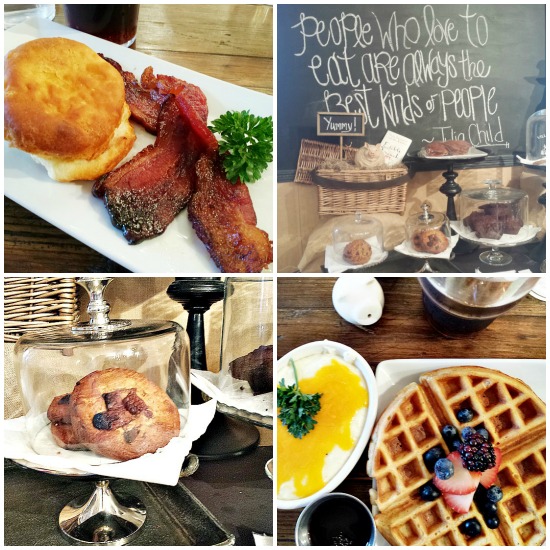 We attempted to walk off the bacon calories at the Seaside Farmer's Market and local shops like Blue Giraffe 30a before heading back 'home' for another blogging workshop. This workshop was on monetizing our sites, after all for many of us, this is our full time job.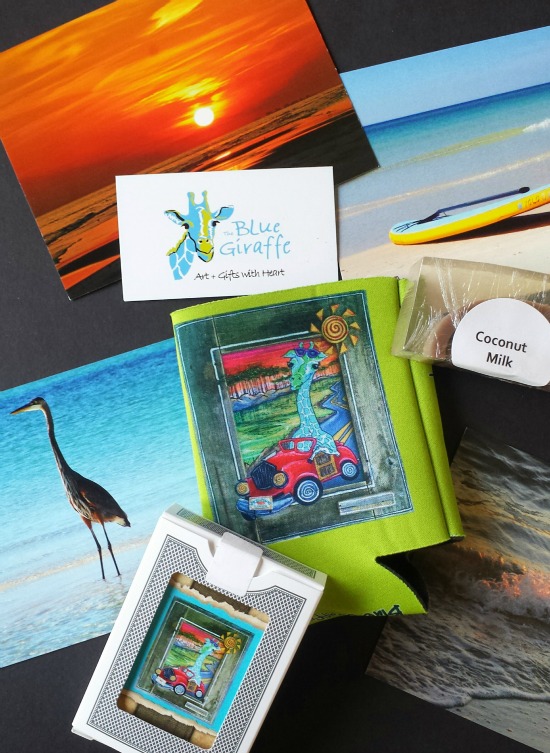 Organicgirl provided out lunch of flavorful fresh greens. We enjoyed roasted vegetables and shrimp that we picked up locally along with the greens.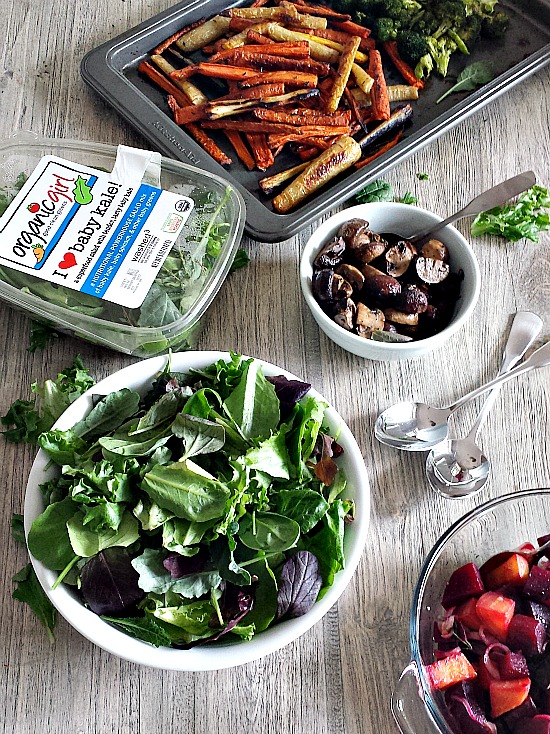 Fish Out of Water
Another workshop regarding the future of blogging wrapped up our blog talks. The very talented Kita, then made personal photos of us before we set off for dinner at Fish Out of Water.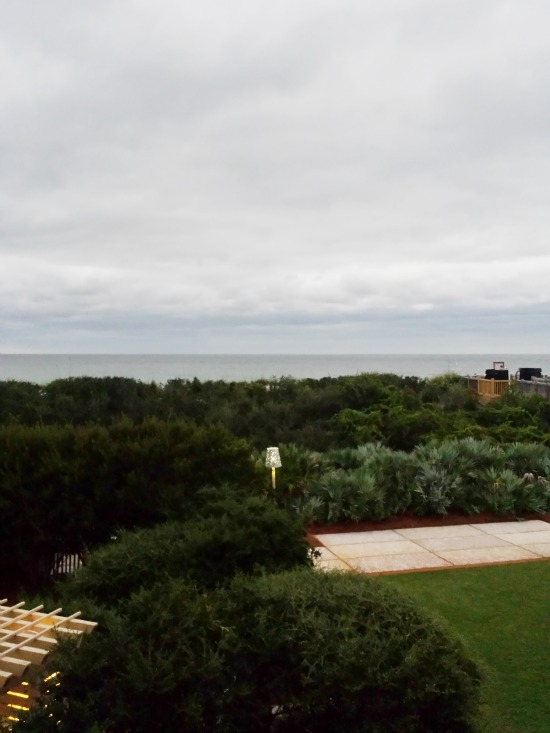 View from deck at Fish Out of Water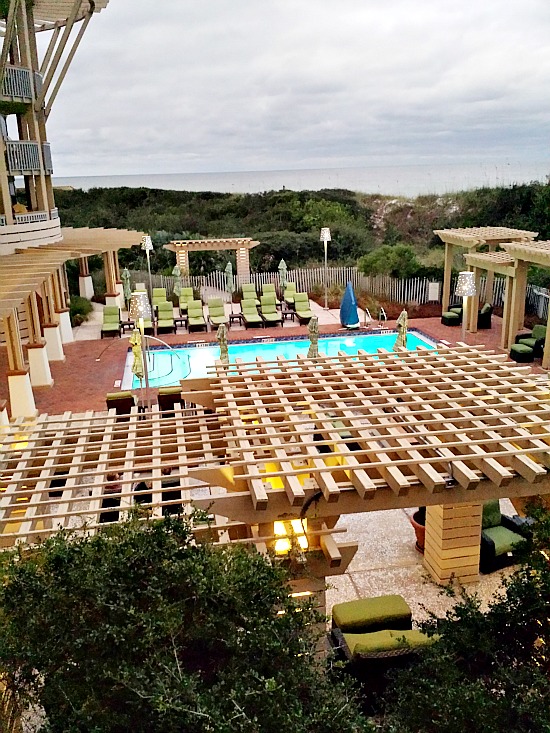 View of adult pool (no kids allowed!) from Fish Out of Water
Fish Out of Water was the perfect ending to a perfect weekend! Fish Out of Water is located in the Watercolor Inn with inside and outside seating overlooking the beautiful emerald Gulf. They are an award winning restaurant that prides itself in sourcing the finest local foods. The chefs prepare and present the cuisine in interesting and unique ways with all except a couple entrées being gluten free.
Do you have a crowd to accommodate? Not a problem, reserve the private dining room which also happens to be the wine room! You'll have a great view of the Gulf as well as the impressive wine inventory. The wine selection is unparalleled in the area!
Tasting Menu
Chef Todd Rogers created a special eclectic tasting menu especially for us. I tried octopus as part of a four item appetizer menu. Also presented were crab cakes, pork belly, and deviled eggs.
As a three item entrée menu, we enjoyed two different fish items and beef ribeye.
Of course, you know how I love desserts. The trio was my favorite of the night. We had a key lime souffle, banana cream cheesecake, and gluten free chocolate cake.
That wraps up my first work retreat. I had a wonderful time meeting and getting to know so many other fabulous bloggers. It's great to connect with others that completely understand your job. We had an adventurous time in the exquisite homes of Watercolor Inn & Resort in South Walton. I urge you to consider this location for your next family vacation or work retreat!
Also ready Visit Airstream Row at Seaside, Eating our way through Sandestin, and My Favorite Destin, Fl restaurants.