Mom's Survival Guide to Starting School Part II
This post may contain affiliate links that won't change your price but will share some commission.
Mom's Survival Guide to Starting School Part II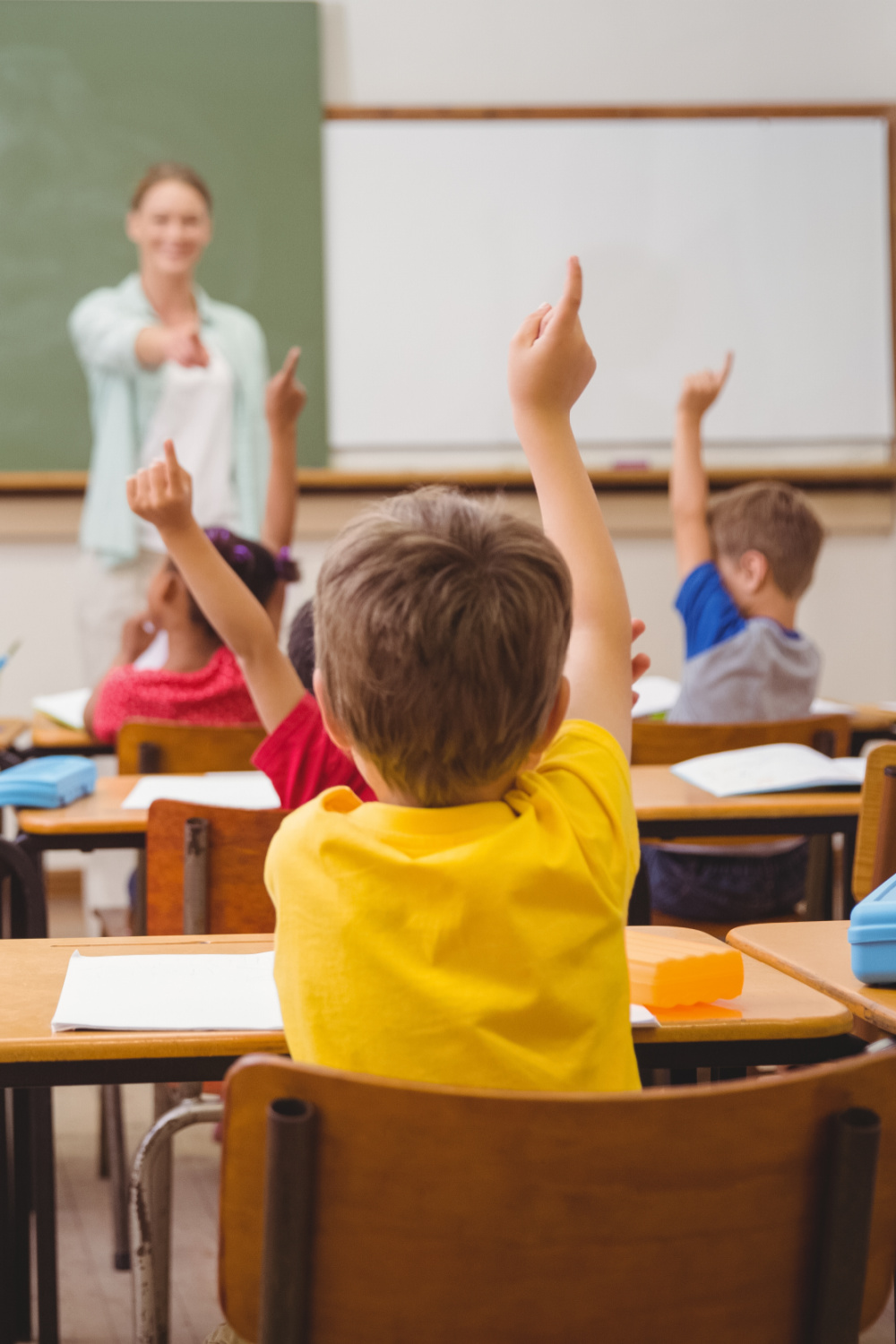 Mom's Survival Guide to Starting School
In Part 1, I dealt with how to help your child be prepared for the first day. Today I want to list some things that will help you as a Mom cope with school starting.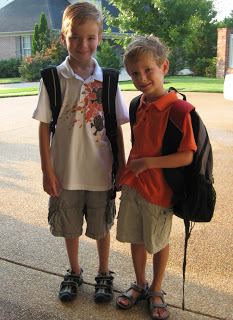 My kidlets!
Volunteer – Offer to help with lunch. I was completely surprised when kids couldn't open milk boxes and packages. Offer your time in the classroom as well. It will be greatly appreciated.
Keep lines of communication open with teachers. Make sure they have your phone number and email. Talk with them about concerns and accomplishments
DO NOT be a helicopter Mom – Don't Hover! Allow the teacher to teach. Offer to help your child's teacher but don't drop in unannounced. Most important, don't hang around.
Make sure the teacher and school are informed of medical issues, allergies, medications, or special needs of your child.
More tips to help you!
Keep yourself busy – The first day is difficult for us Moms too. I cried all the way home and almost until lunch on Lincoln's first day of kindergarten. Plan your day and keep yourself busy. Plan lunch or go shopping with a friend. Treat yourself to a salon day or massage. Treat yourself to something you haven't been able to do with the little one hanging around. My friend has a Mom's, Muffins, and Mimosas brunch every first day of school – now that's a treat!
Never complain about the school or teachers in from of your child. I am of the opinion you shouldn't complain at all, volunteer and make changes in whatever it is you don't like. If you have legitimate issues, meet privately with the teacher. Criticizing teachers in front of your child undermines their authority and could result in behavior problems and a lack of respect.
Know the school system's safety plan in case of emergency or bad weather. Most systems have email alerts now. Make sure they have your current information in order to contact you. Discuss with your child what will happen in case of emergency or bad weather at school. A year ago we had Tornado Watches and Warning almost the entire day while the boys were at school. I did not know that when there is a Watch (or Warning) they get in the hallway. They spent the entire day in the hall. That one day made Ryder completely terrified of storms. Right or wrong, I pick them up now in very bad weather.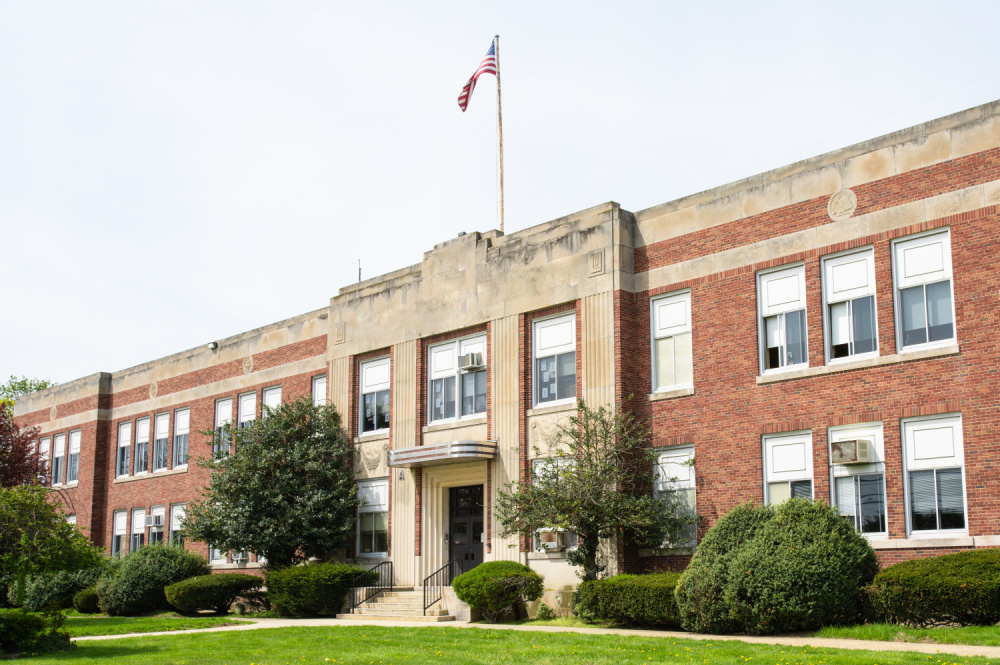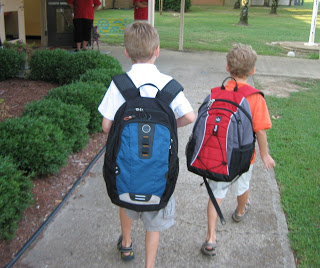 I hope some of these tips will help you and your child adjust to their school experience. If you missed Part 1 of Mom's Survival Guide to Starting School you can get there here!
Don't forget to Pin It!