Best DIY Washing Detergent
This post may contain affiliate links that won't change your price but will share some commission.
Best DIY Washing Detergent, much cheaper than store-bought!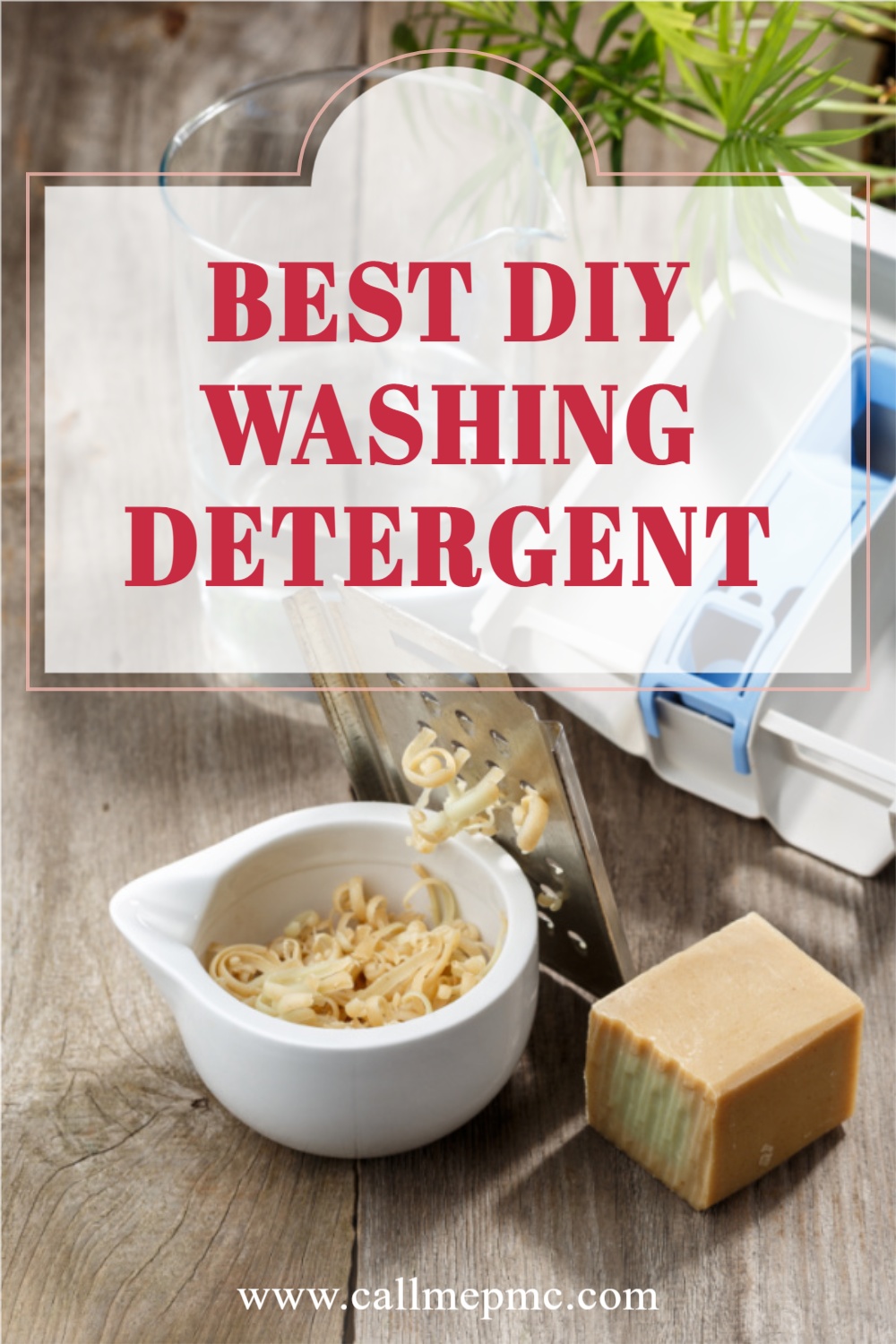 I'll have to admit, I was a little skeptical when I started seeing the homemade washing detergent pins going viral on Pinterest. I mean, can it really be cheaper, easier, better than walking in the grocery, picking up your tried and true box, paying for it, and off you go to Laundry Central?
Years ago I dog-eared a magazine with a DIY detergent that has only three ingredients. Now, I wonder how much do these three items cost and how long will it take me to make detergent?
Wow! To my pleasant surprise, they were budget-friendly and insanely simple to make!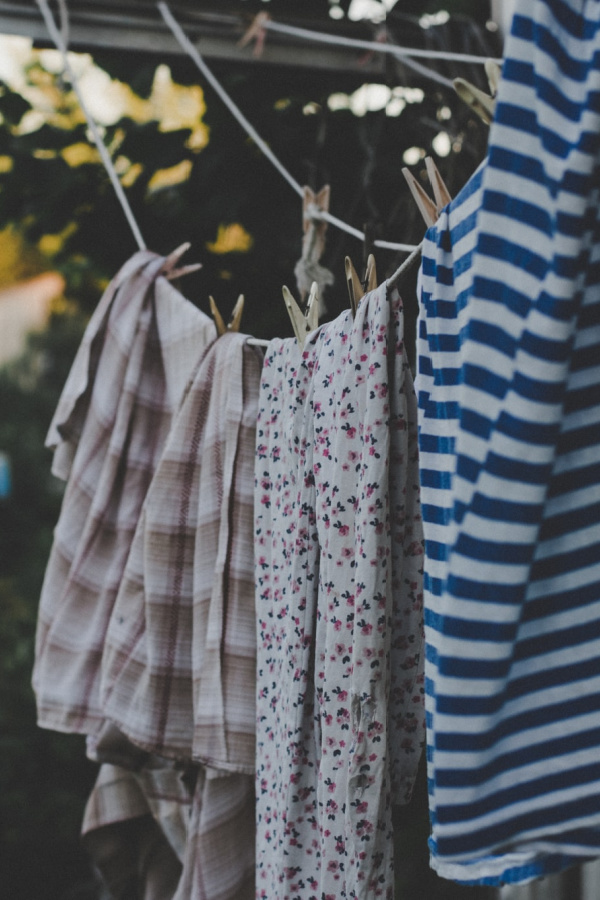 BEST DIY WASHING DETERGENT
Cheap? Definitely! The Fels Naptha cost $.97, Borax was $3.38 (and you use only 1 cup and there's like 9.5 cups in the box or $..36 per cup), and the Super Washing Soda rang up at $3.24 (and there's like 6.87 cups in the box or $.47 per cup) for a grand total of $7.59. The grand total alone is cheaper than the cheapest ready-made detergent and the Borax and Super Washing Soda will make 9 and 7 batches, respectively.<
To put it simply, I spent $1.80 on a washing detergent that will wash 40 loads of clothes!
But….. Does it clean the grime out of little boys' clothes???
That's a big ole…. Yes! yes, it does.
And it has a fresh lemony scent while washing and just a clean smell when finished.
I'm not skeptical anymore!!!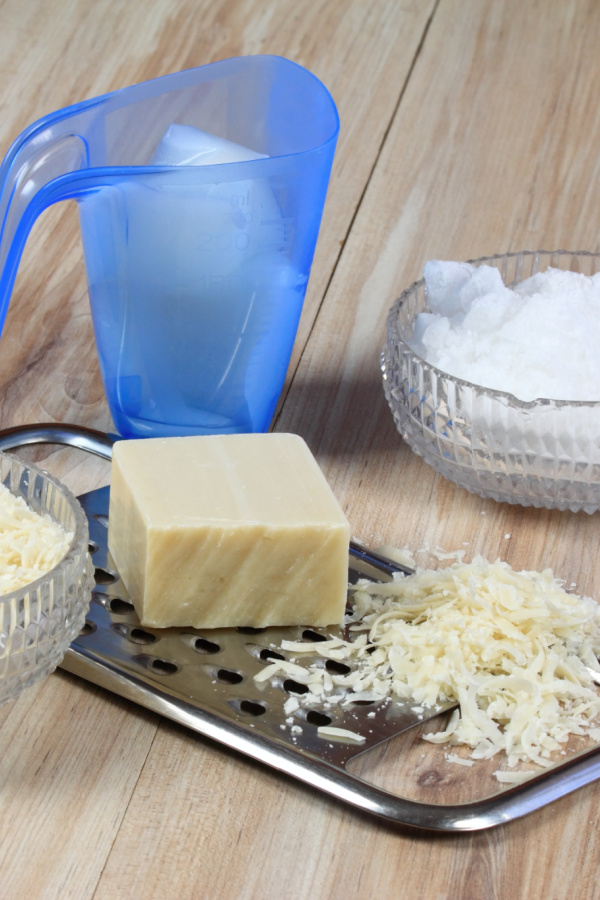 LET'S MAKE IT!
A bar Fels Naptha
1 cup Borax
1 cup Super Washing Soda
Grate Fels Naptha and mix with one cup Borax and 1 cup Super Washing Soda. Use 1 Tablespoon per wash.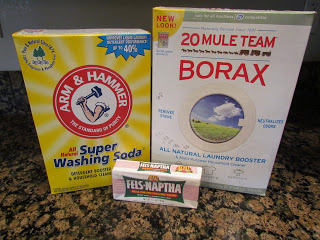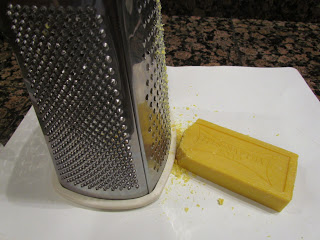 Grate the Fels Naptha on a small grater.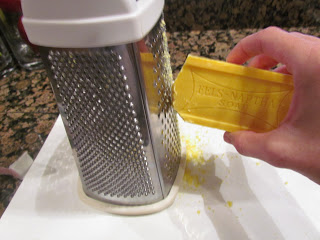 Do not mistake it for cheese….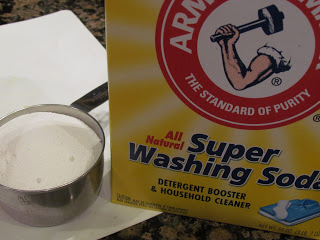 1 cup of Super Washing Soda!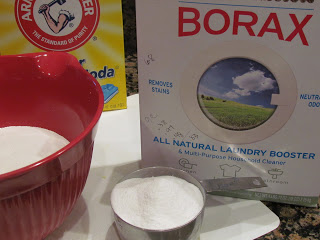 1 cup of Borax!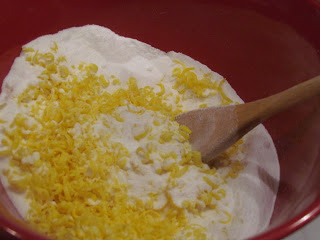 Mix all three together in a
bowl
.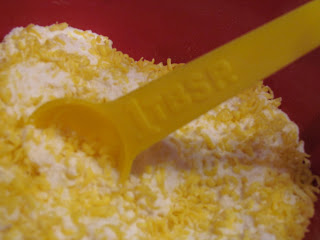 It only takes 1 T per load.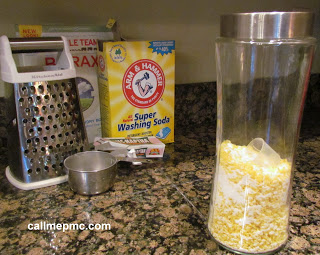 I found this cute little jar for my detergent.
MORE DIY