Homemade Fabric Softener
This post may contain affiliate links that won't change your price but will share some commission.
Homemade Fabric Softener is an easy DIY laundry softener that's 1/3 the cost of a ready-made fabric softener. This fabric softener is super simple and budget-friendly.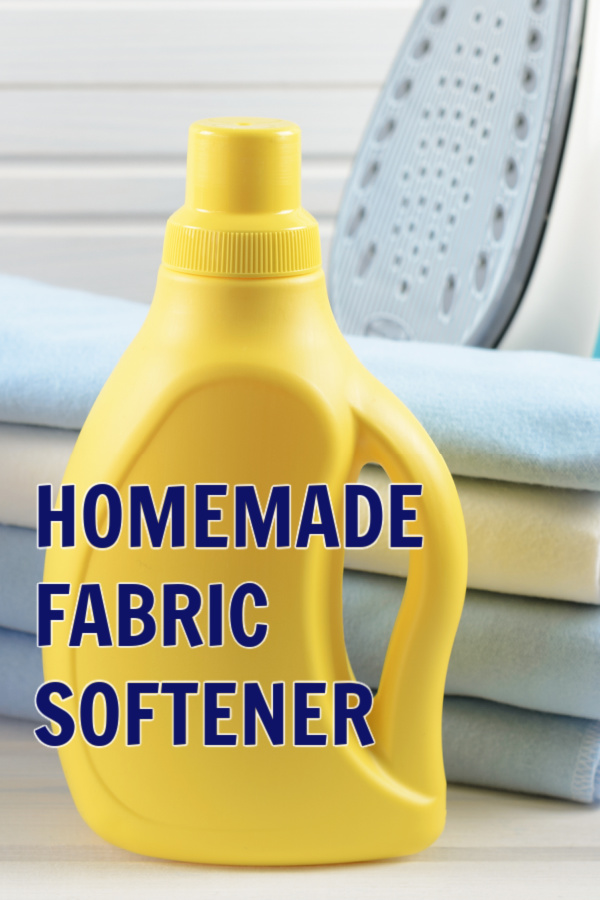 HOMEMADE FABRIC SOFTENER
Easy DIY Fabric Softener costs just pennies per load and requires three ingredients that you probably already in your home.
For this project, you will need:
hot water
white vinegar
Suave conditioner
OR omit the conditioner and add 8 drops of essential oil
large container
I recommend using a large mixing bowl with a handle and spout to combine the ingredients. If it's microwave-safe that's even better!
You also need a large jug. I saved an empty ready-made fabric softener bottle. Just remember you need one that holds 9 to 10 cups.
Yes, the Suave is conditional that you use for your hair. You can use whatever scent you want. I have not used another brand of conditioner because this is the cheapest one that I've seen.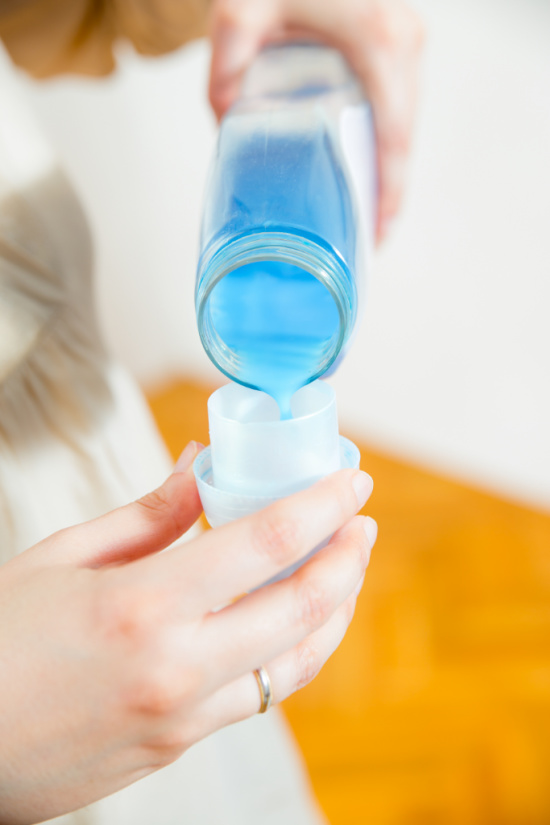 HOW TO MAKE FABRIC SOFTENER
6 cups hot water – Add 6 cups of water to your microwave-safe bowl. Microwave 4 to 5 minutes or until boiling.
1 cup white vinegar – Using an oven mitt, remove the water from the microwave and stir in 1 cup white vinegar.
2 cups Suave conditioner – Next, add the conditioner. You'll need to use a whisk to stir this to get it combined completely. If you prefer to use essential oil, omit this step and stir in 8 drops of your favorite essential oil scent.
Finally, carefully pour the liquid into your empty jug.
TO USE
When you're ready to use, make sure the top is secure and give it a good shake before you open it.
Most washing machines have a max-fill line so fill it to that. If your washing machine doesn't, add 1/4 cup to the fabric softener dispenser tray.
*Vinegar will eventually breakdown elastic so use sparingly with clothing that has elastic waistbands.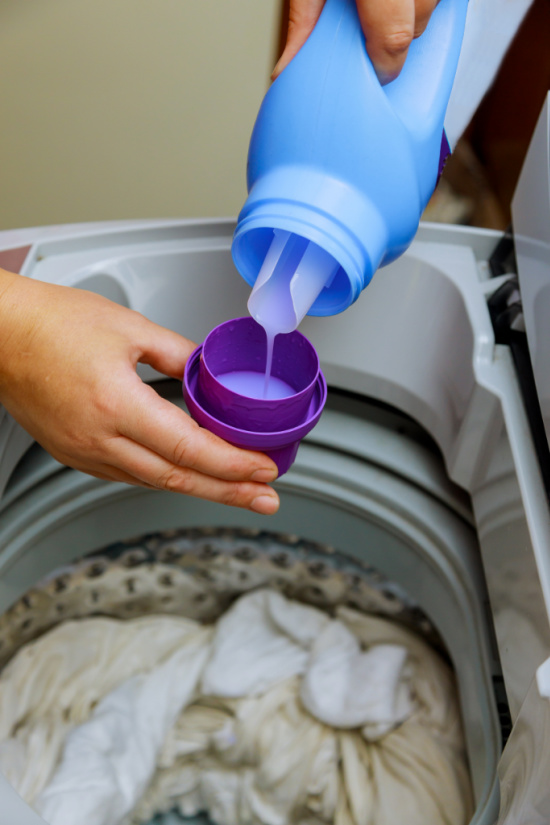 NEVER USE FABRIC SOFTENER ON THESE ITEMS
Whether you're using homemade or store-bought fabric softener, never use it on these items.
Clothing made with microfiber. An example of microfiber is polyester.
Athletic sportswear. This is all your hot gear, cold gear, bras, leggings, etc. Fabric softener coats the fibers inhibiting and/or preventing the wicking ability.
Towels. I know, we all want soft towels, but fabric softener keeps towels from soaking up water.
Flame retardant clothes. An example is children's nightclothes. Fabric softener actually makes them more flammable!
MORE DIY
As an Amazon Associate, I earn from qualifying purchases. This post contains affiliate links. If you click the link and make a purchase I will receive a small commission at no cost to you. Visit all my recommended products at Paula's Picks on Amazon. Read my entire Privacy Policy here.