Homemade Fabric Softener – 1/3 the cost of ready made fabric softener and super simple.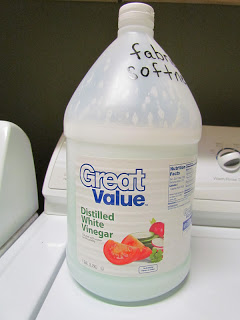 You'll need:
6 cups hot water
1 cup white vinegar
2 cups Suave conditioner, your favorite scent
In a larger container and lid on tight, shake hot water and conditioner until completely combined. Add vinegar and shake vigorously again. Pour approximately 1/4 cup in washing machine load.