Dark Chocolate Creme Brulee is creamy, smooth and full of rich chocolate. Don't let 'brulee' scare you, this dessert recipe is very easy to make!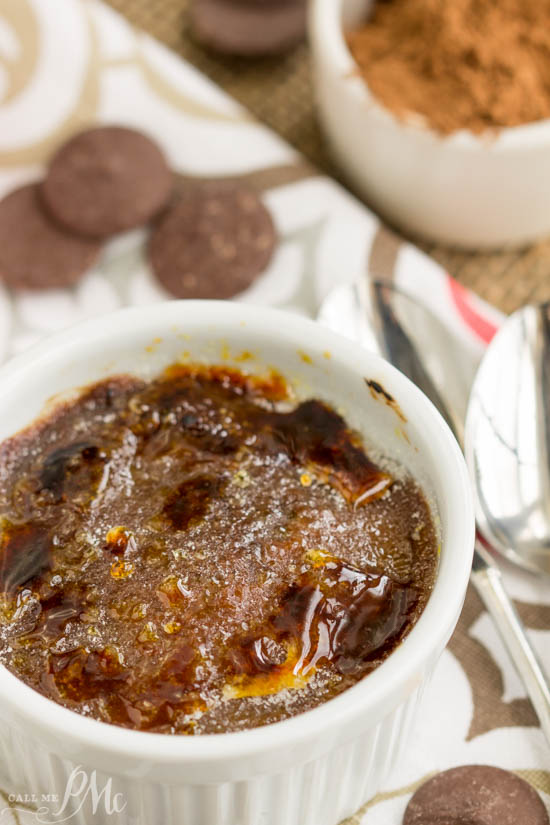 This Dark Chocolate Creme Brulee is an Olympic Gold Medalist in the culinary dessert world according to Big Daddy. For someone who doesn't like many desserts, he flips over this Dark Chocolate Creme Brulee. It's rich and creamy yet, amazingly, light and fluffy as well. It's sweet, but not tooo sweet.And it's oh-so-elegant for the fanciest dinner party.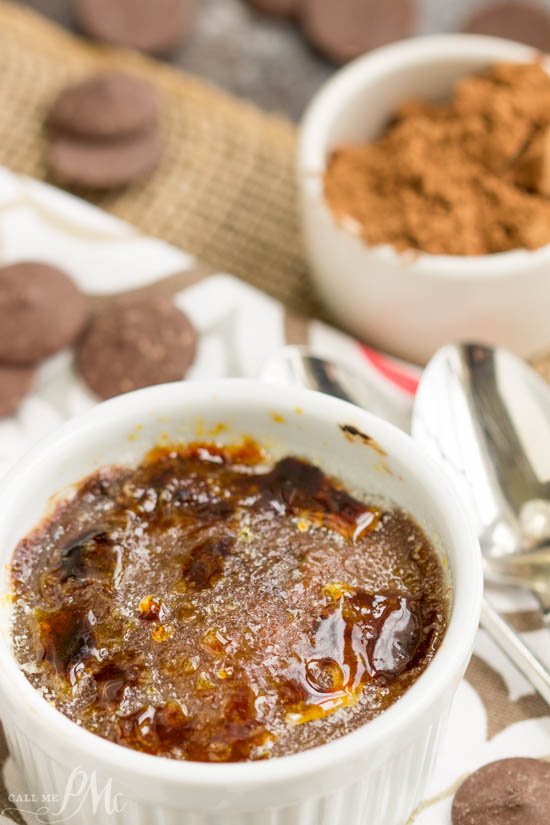 I developed it as a brulee with caramelized sugar on top. After trying it both with and without the brulee, Big Daddy prefers his without. Honestly, it's awesome either way. Do the taste test and decide for yourself.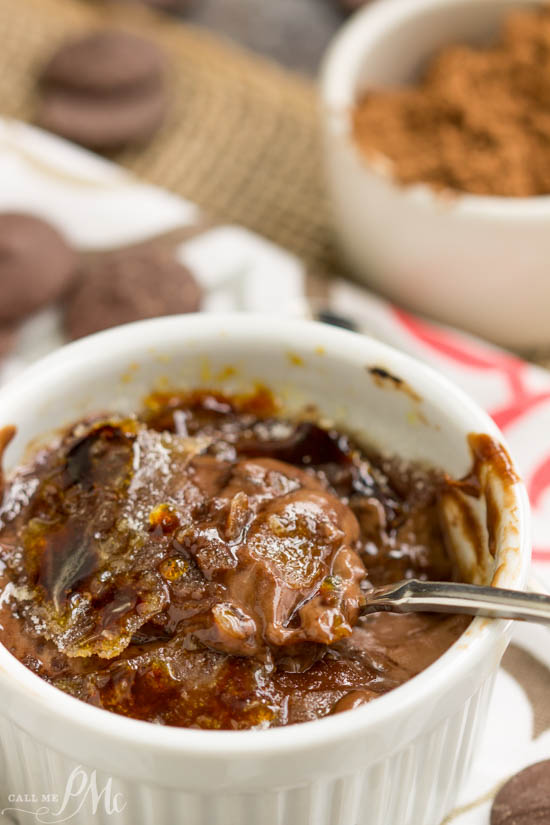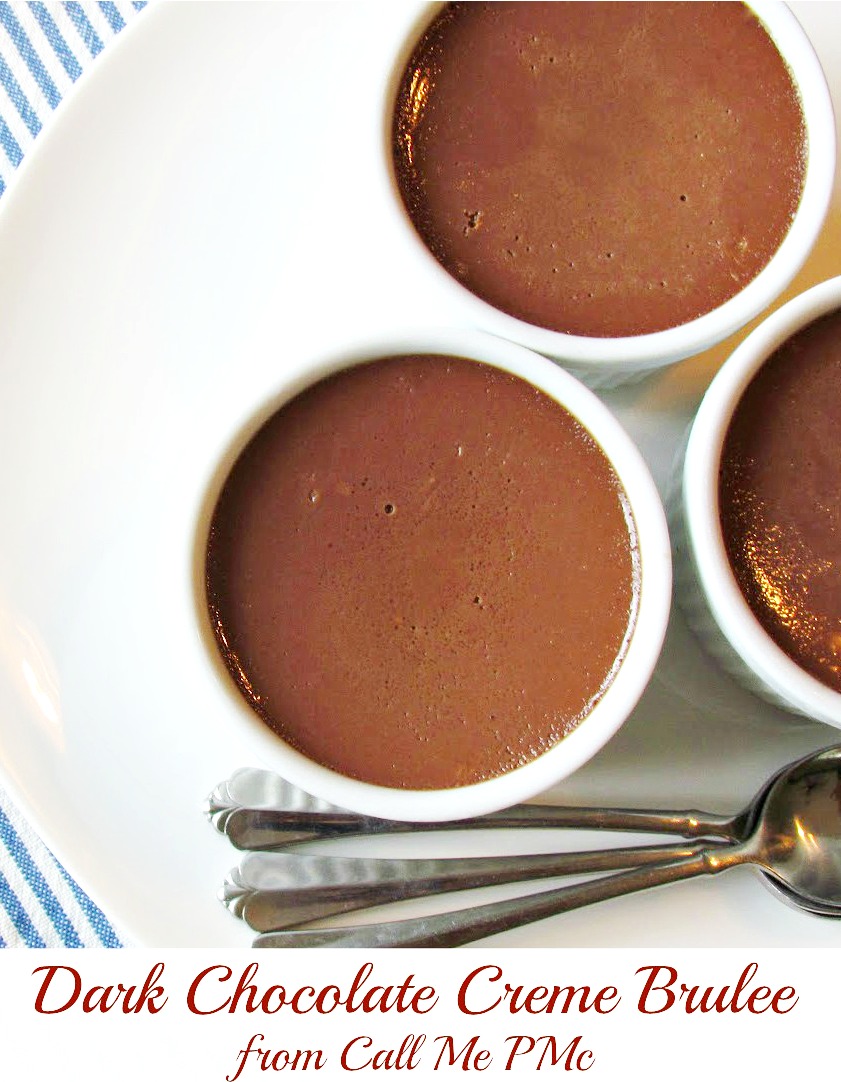 Olympic Gold Metal!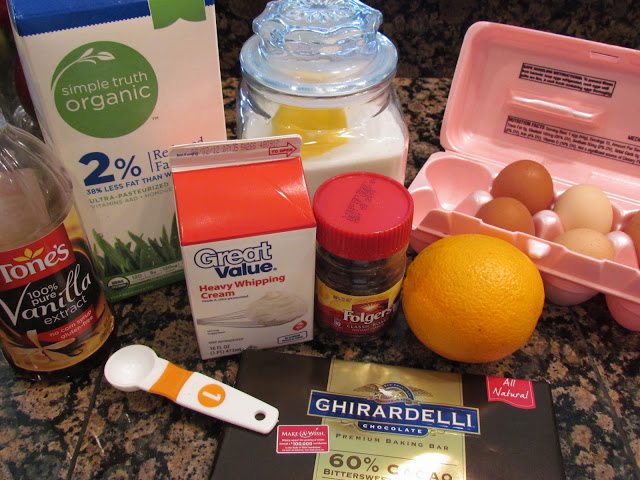 The team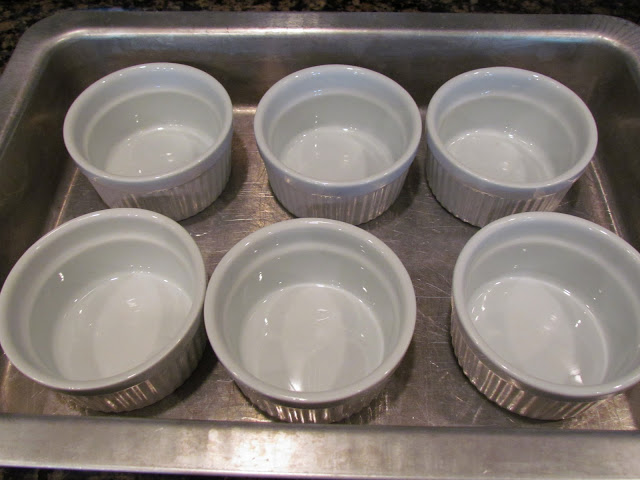 The equipment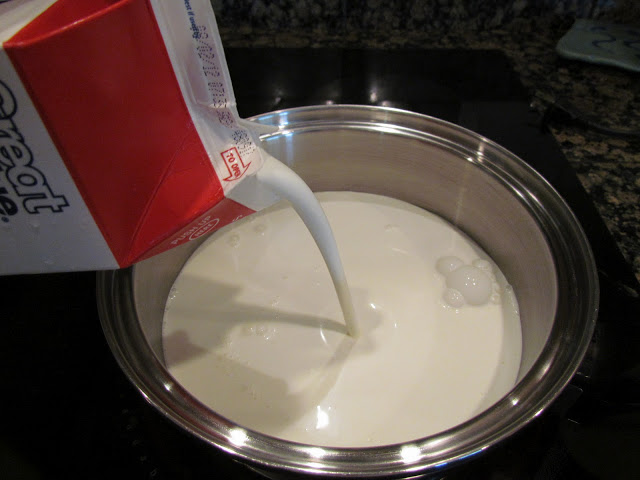 Bring cream to simmer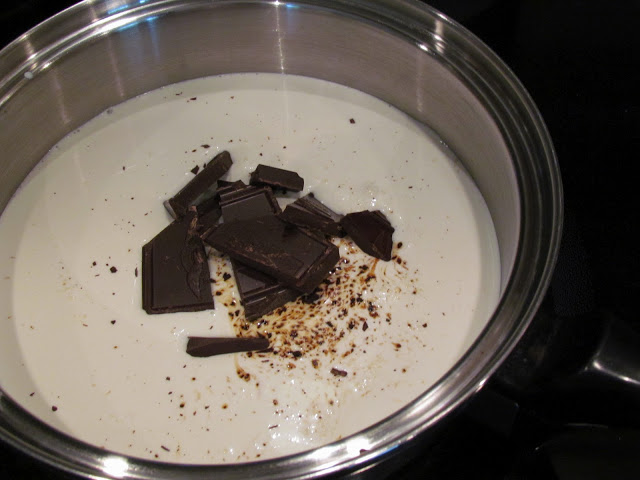 Add expresso and chocolate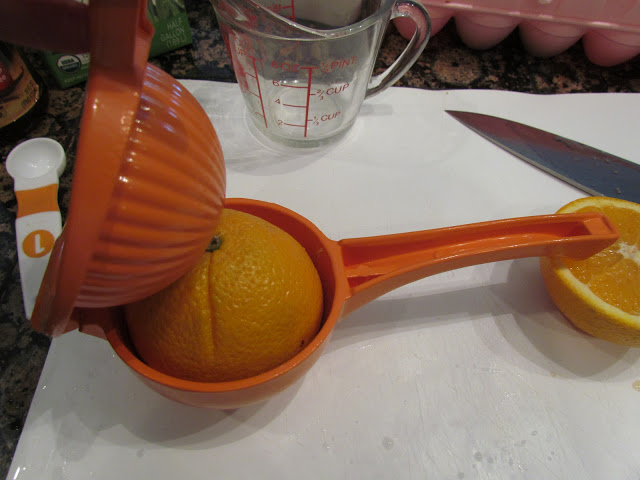 Squeeze oj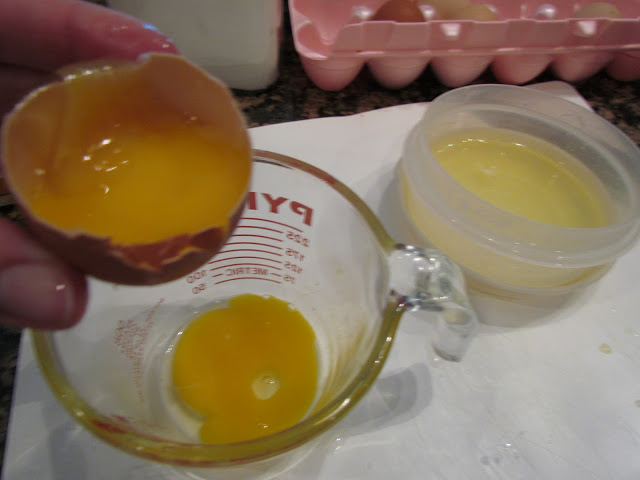 Seperate 6 eggs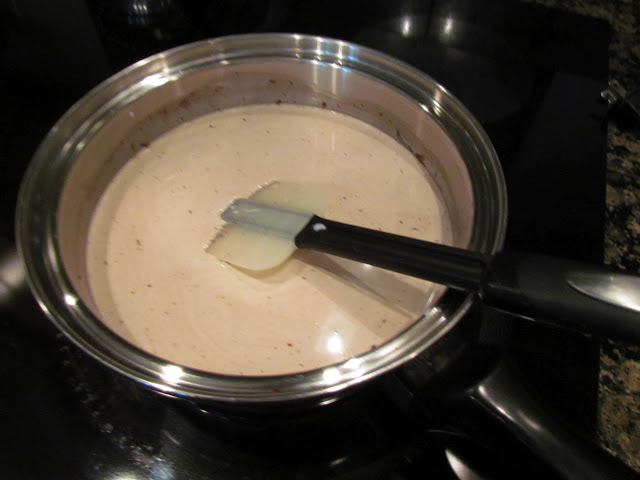 Stir cream mixture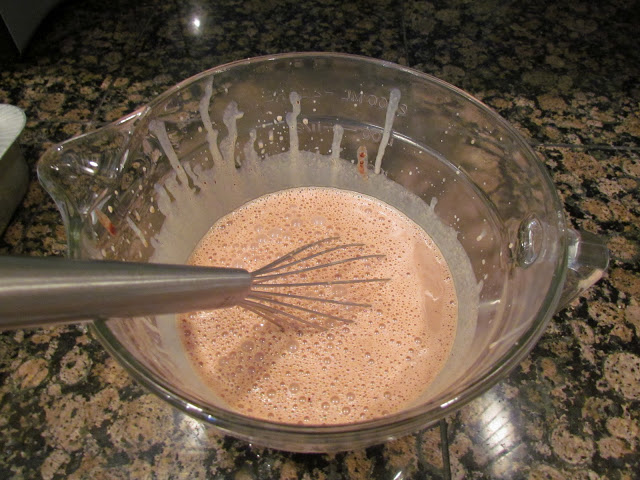 Whisk cream, chocolate, and espresso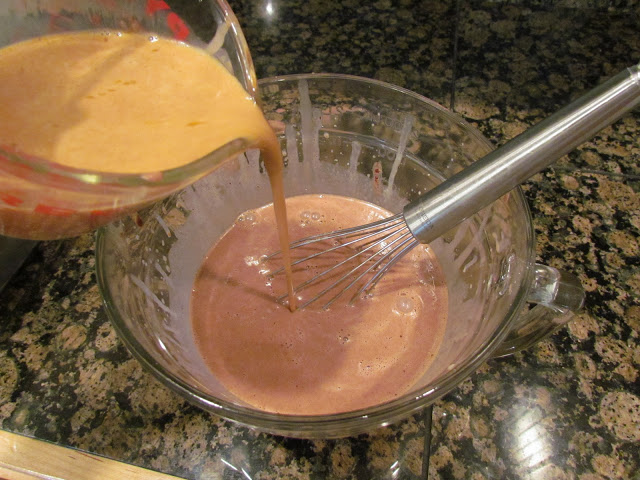 Add egg and oj mixture to cream mixture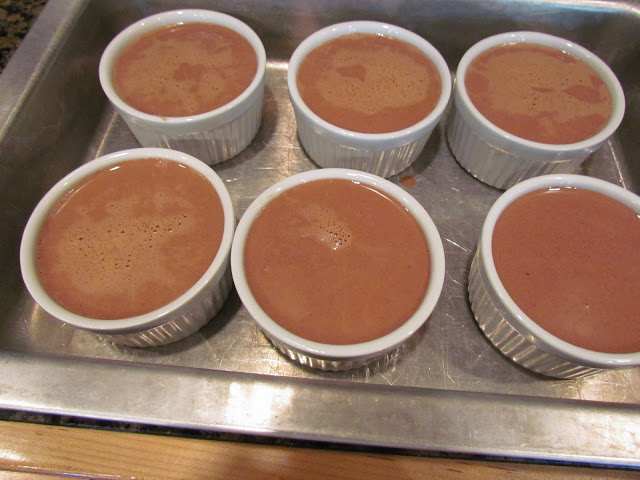 Pour mixture into a ramekin and had 1 inch of water to pan.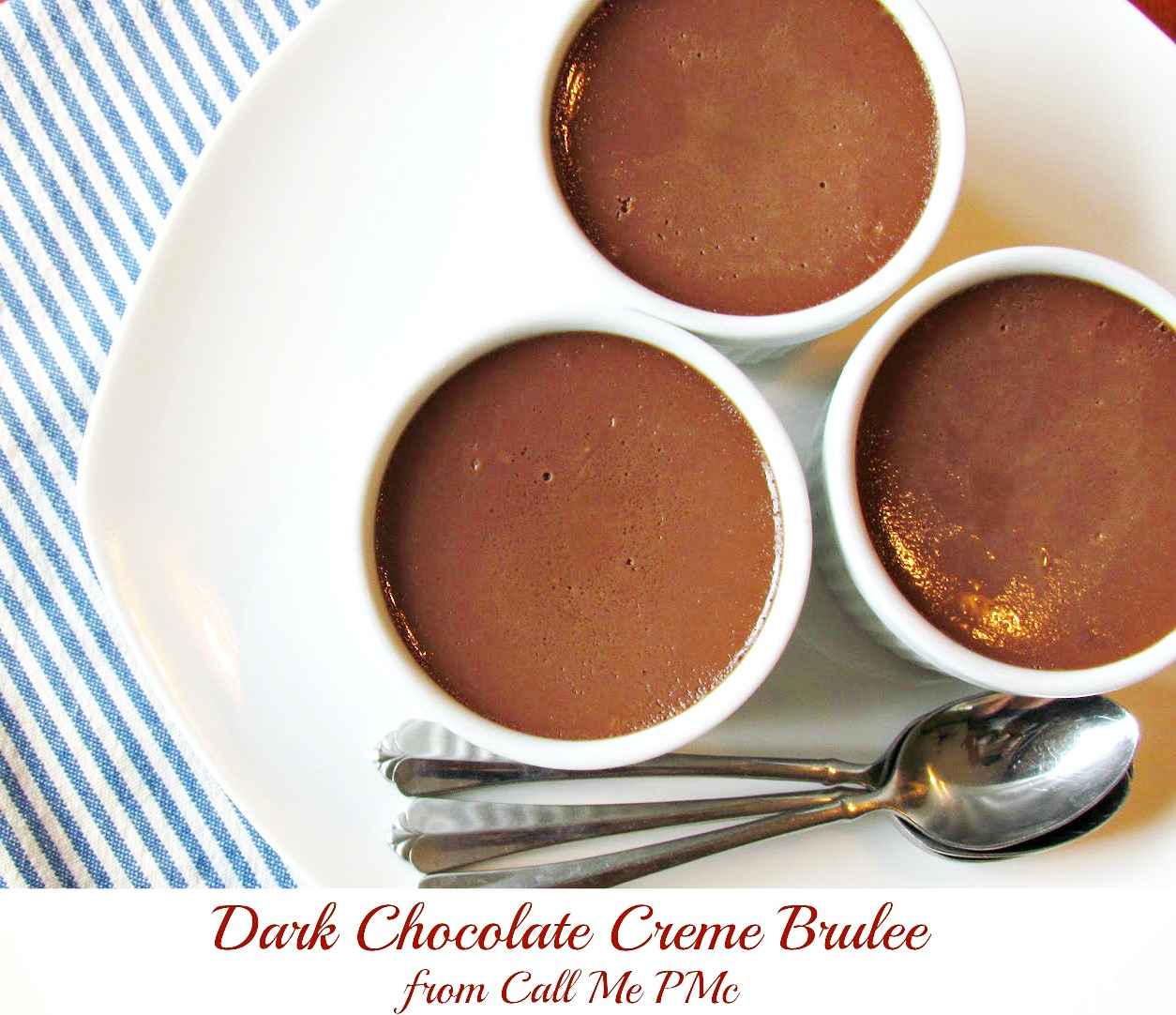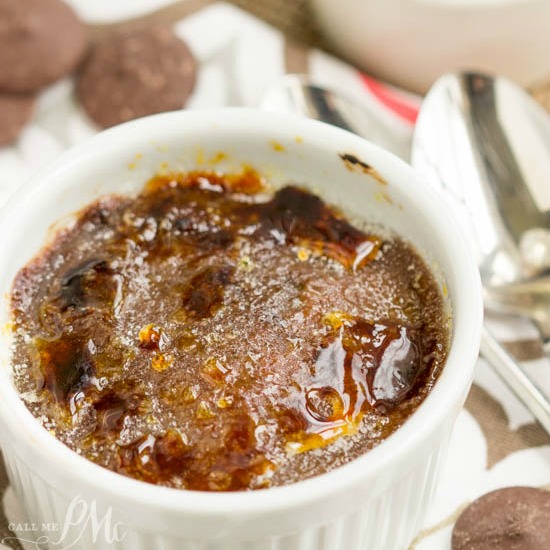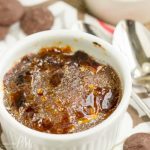 Print Recipe
Dark Chocolate Creme Brulee
Ingredients
5

oz

bittersweet chocolate

broken into pieces

2

c

heavy cream

1/4

c

milk

1

tsp

expresso powder

6

egg yolks

Juice of 1 orange

about 1/4 cup

1/4

c

sugar

1

tsp

vanilla

6

T

sugar and kitchen blowtorch if you plan to brulee top
Instructions
Preheat oven 325 degrees.

Place ramekins in a pan.

Pour cream in a heavy sauce pan and heat to simmer. Add expresso and broken chocolate. Whisk and watch closely. Do not over cook. Remove from heat. Add milk; stir.

Temper the egg mixture with cream mixture, then stir tempered eggs into cream mixture. Whisk until everything is completely combined and smooth.

Pour the custard into 6 ramekins in a water bath.

Bake 30 to 35 minutes in 325 degree oven. Custards will be set around the edges and soft in the center.

Cool completely, then refrigerate, uncovered until cold.

*If you wish to brulee top, sprinkle sugar evenly over top. (It may help to pick up ramekin and swirl to evenly distribute sugar) Heat with a kitchen torch until caramelized.
Notes
Recipe original from Paula at Call Me Pmc © 2012 – 2013 CallMePMc.com – All Rights Reserved "All recipes and images are original and the sole property of CallMePMc.com © 2012-2013, with all rights reserved. All content herein is meant for your personal enjoyment only. Content on CallMePMc.com is in no way to be used for commercial purposes. Other than linking to a page or pinning an image only on Pinterest (complete recipe is not allowed to be copied to Pinterest or any other site), Call Me PMc asks that you do not copy or otherwise use images or original recipes for any other purpose. If you would like to use any of my pictures you must first contact Call Me PMc and get express written permission. Use of this site automatically constitutes your agreement to these terms."
Also try another Big Daddy favorite: