Adding Fall Color to your front porch and door.
Last week I posted this
Adding Fall Color to the Front Door
with a research picture I found as inspiration. I didn't want to dig up the shrubs in the two large planters and they're too heavy to move so I opted on adding color with pumpkins and mums. I also wanted to do this project as economically as possible. I already had the pumpkins and scarecrow. I purchased two mums at $4.47 each and the sunflowers for $3.47.
Before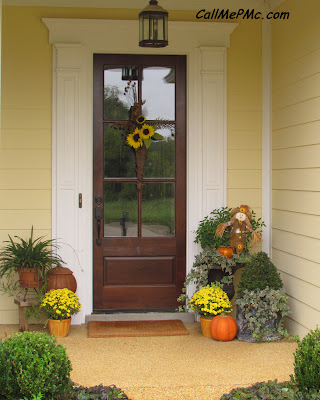 After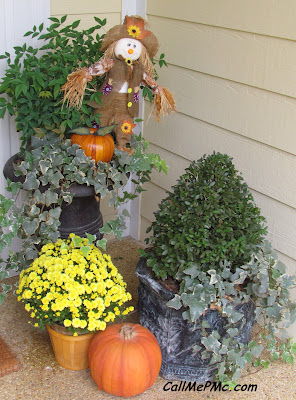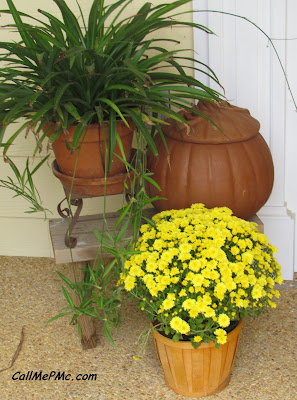 I'll add our jack-o-lantern here on the left side of the door later.
I removed the hydrangeas and replace them with these bright sunflowers.
I like it. I plan to add a large Jack-o-lantern that the boys and I carve when pumpkins go on sale.