AMAZING MILKSHAKE RECIPES
This post may contain affiliate links that won't change your price but will share some commission.
Amazing Milkshake Recipes – I've got a fun milkshake collection for you.
Let's celebrate our inner child with these amazing milkshake recipes: 12 Milkshake Recipes that Will Bring Out The Kid in You! These milkshakes are thick, creamy, and so good they'll make you squeal with delight!
Milkshakes aren't just good, they're good for the soul. They take us right back to that carefree age, that joyful time of childhood.
As well, they are easy to make with little prep time, few ingredients, and no cooking. Indulge and enjoy!
There's something about a milkshake that brings out the kid in each of us. Whether you like simple vanilla or chocolate or you crave more complex flavors, there is a milkshake recipe for you. Check out the collection below and be prepared to have a new craving… or two!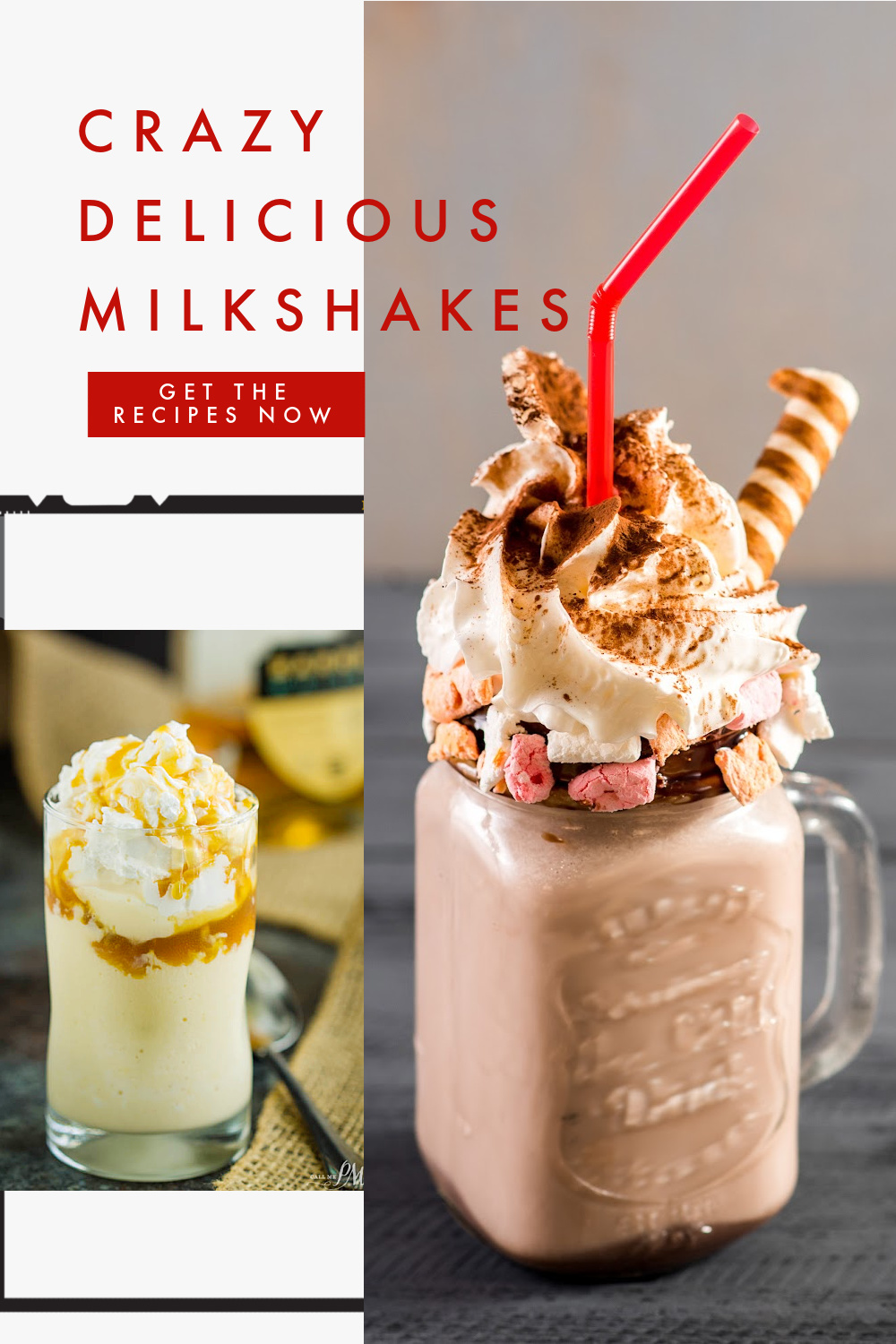 REMEMBER TO SUBSCRIBE TO Call Me Pmc Newsletter FOR FREE AND RECEIVE FRESH RECIPE NOTIFICATIONS DELIVERED INTO YOUR INBOX! You may also want to join my Facebook Group, Call Me Pmc- Easy Recipes.
Amazing Milkshake Recipes
Allow just a few seconds for the photo collection to load below. Once loaded, all you need to do is click on the photo and the recipe will open. Next, you can save, pin, or print the recipe.
.
While you're here, check out my ice cream recipes. I'm sure you'll find a new favorite.
As an Amazon Associate, I earn from qualifying purchases. This post contains affiliate links. If you click the link and make a purchase I will receive a small commission at no cost to you. Visit all my recommended products at Paula's Picks on Amazon. Read my entire Privacy Policy here.