Old Fashioned Blue Ribbon Pound Cake. Tall, buttery, moist, dense. This pound cake is classic and very close to an original pound cake recipe.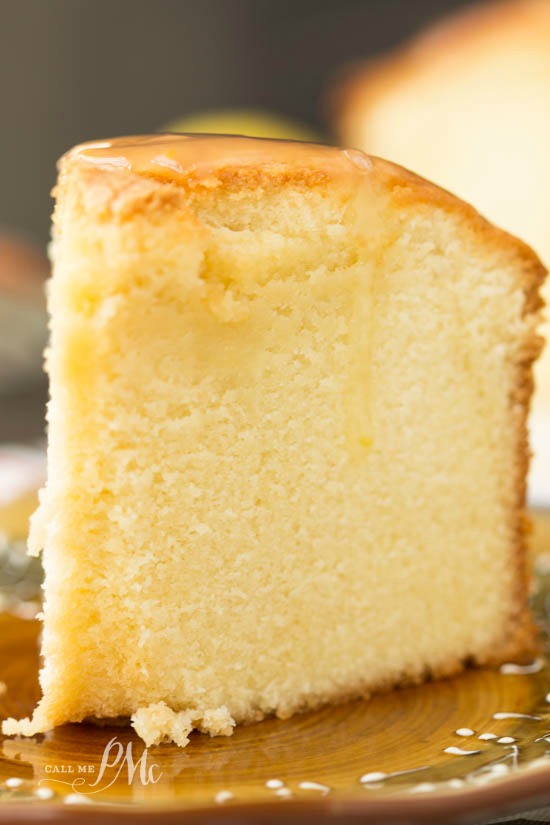 Old-fashioned desserts seem to be making a resurgence. My Pound Cake series has been very popular as well as other old-fashioned desserts that I've shared. My Old-fashioned Butter Roll, Old-fashioned Sugar Pie, and Old-fashioned Rice Pudding are some of the most popular recipes on callmepmc.com.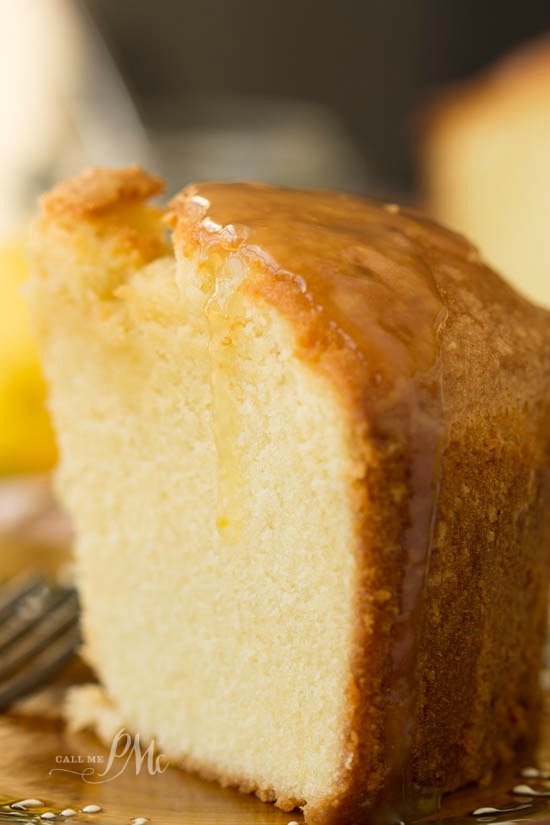 I started this series on reviewing Pound Cake recipes because pound cakes are my very most favorite thing in the world to make. I dunno why, but they are. Pound cakes are delectable and unbelievably easy to make with a few basic tips. Overall, I've had very good feedback on this series which makes me really happy. I've enjoyed baking and testing all the pound cakes and sharing the recipes with you.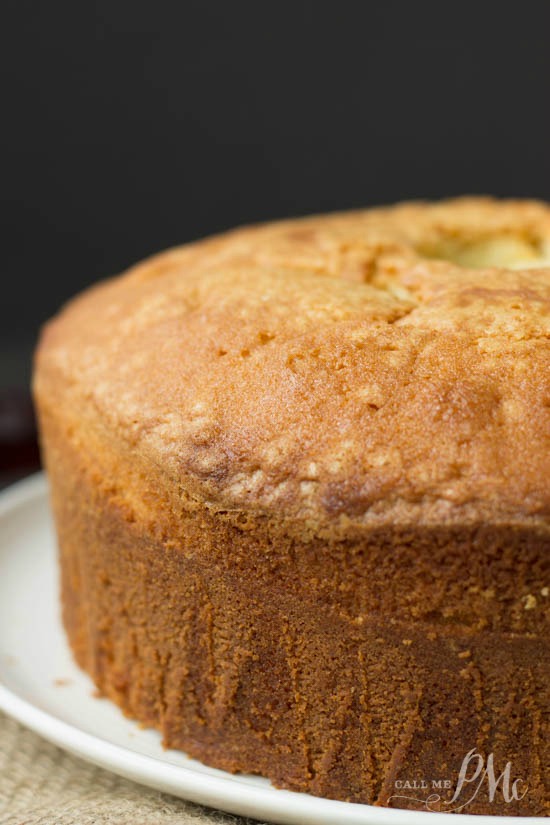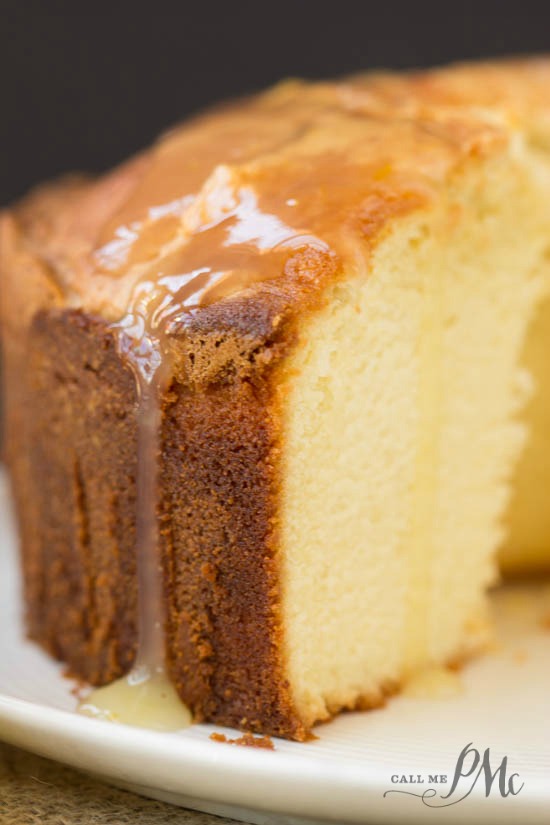 Old Fashioned Blue Ribbon Pound Cake
I do sometimes get negative comments and it makes me unhappy when a recipe doesn't work out. I want to stress a few things when attempting not only this Old Fashioned Blue Ribbon Pound Cake and my other pound cake recipes, but any cake recipe in general. Review my post Baking Cakes: Problems and Tips. Some quick tips I have also listed below.
Measure carefully, especially the flour. How do you measure flour? To correctly measure flour, first sift the flour. Then using a spoon or scoop lightly scoop flour out of its container into a measuring cup. Continue filling the cup until it is overflowing, then using the back of a butter knife level the flour. Scooping the measuring cup directly into the flour to fill can result in up to 25% more flour than lightly spooning the flour into the measuring cup. More flour in a recipe will make it dense and dry.
Read all about how to Calibrate your oven in this post.
Use good quality ingredients. Read some of the differences in name-brand and store-bought ingredients here.
Use real butter. Refer to number 3 above.
Allow your eggs and butter to come to room temperature.
I drizzled Lemon Sauce over the cake while the cake was still warm.
The recipe is correct as written. There are no baking soda or baking powder in it. Traditionally, eggs were the only leavening agent used in pound cakes. Baking soda and baking powder do more than aid in making baked goods rise, they also change the texture of them. To get that traditional pound cake texture that's crusty on the outside with a dense, moist, soft inside make the recipe as written.
I always use salted real butter in my pounds cakes. It's a personal preference. You can use either salted or unsalted butter. I do recommend using real butter not margarine.
Read all my tips for Baking the Perfect Pound Cake

*PLEASE NOTE – COOKING TIMES VARY DEPENDING ON IF YOUR OVEN IS CALIBRATED AND IF YOU USE A LIGHT OR DARK PAN. TEST THE CAKE BEFORE THE RECOMMENDED TIME. IF THE CAKE IS TOO DRY, YOU BAKED IT TOO LONG.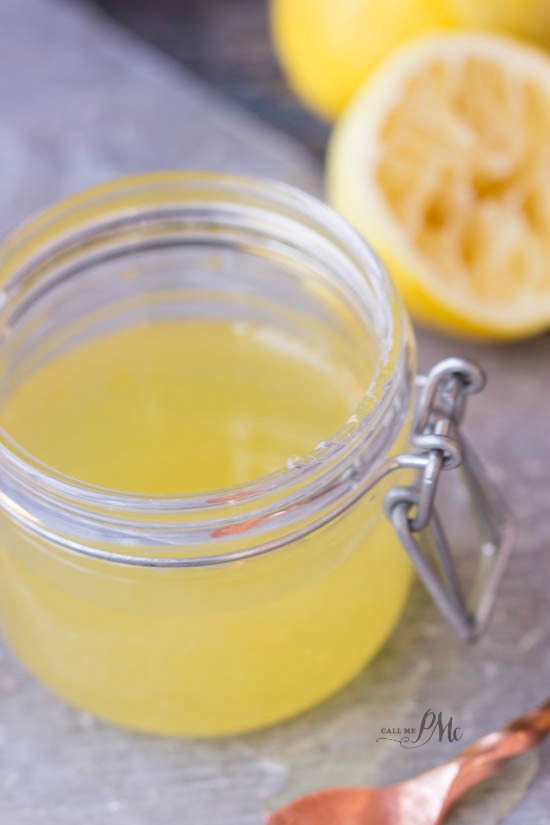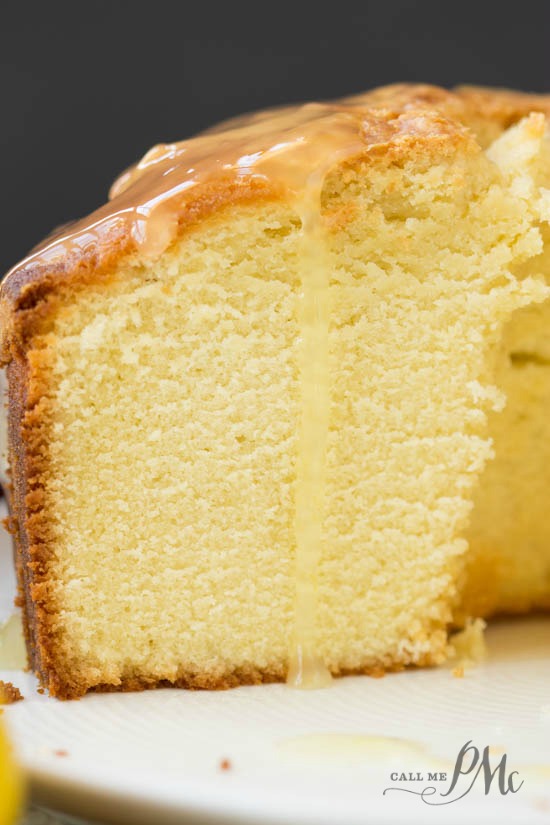 This Old Fashioned Blue Ribbon Pound Cake makes a tall and impressive cake. It's ideal for potlucks and parties. Serve it with in season berries, whipped cream or vanilla ice cream.
Sign up for my weekly email newsletter at the top right corner of any page.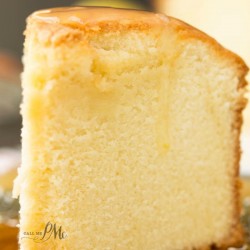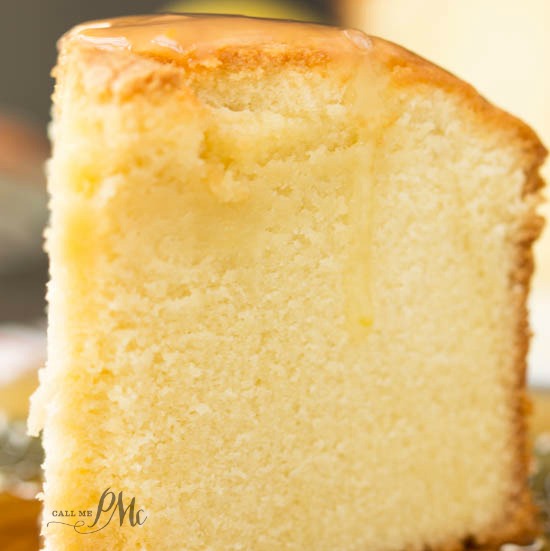 Old Fashioned Blue Ribbon Pound Cake
Old-fashioned Blue Ribbon Pound Cake is dense, moist, buttery, and sweet. It has that outer crusty edge with a smooth, creamy, small crumb inside that makes pound cake distinctive. One taste and this will be your new favorite cake recipe!
Ingredients
2

cups

butter, no substitutes

3 and 1/2

cup

granulated sugar

10

large eggs

4

cups

sifted all-purpose flour

2

teaspoons

vanilla extract
Instructions
Allow butter and eggs to come to room temperature.

Grease and flour a tube or bundt pan. You may need to line the sides of the tube pan with waxed paper so that is above the top of the pan 2 to 3 inches. This is a very tall cake.

Preheat oven to 350 degrees.

Cream 2 cups butter until soft and there are no lumps.

Add 3 and 1/2 cups granulated sugar and cream until light and fluffy.

Add one at a time 10 large eggs, beating 1 minute after each addition.

Lower speed on mixer to low and slowly add 4 cups sifted all-purpose flour.

Add vanilla and mix in completely.

Spoon batter into prepared tube or bundt pan. (If using a bundt pan, make sure it's large enough for batter to double in size.)

Bake at 350 degrees F for 1 hour and 25 to 30 minutes.

*PLEASE NOTE - COOKING TIMES VARY DEPENDING ON IF YOUR OVEN IS CALIBRATED AND IF YOU USE A LIGHT OR DARK PAN. TEST THE CAKE BEFORE THE RECOMMENDED TIME. IF THE CAKE IS TOO DRY, YOU BAKED IT TOO LONG.

Test for doneness with a wooden pick. Insert pick in center of cake, if pick comes out clean or with dry crumbs, it is done.

Remove cake and allow to cool on a wire rack 30 minutes before inverting onto a serving platter.
Recipe Notes
Recipe from Paula @CallMePMc.com All images and content are copyright protected. Please do not use my images without prior permission that includes copying the ingredient list or entire recipe and posting in the comments on Pinterest for Facebook. If you want to share this recipe, please simply link back to this post for the recipe.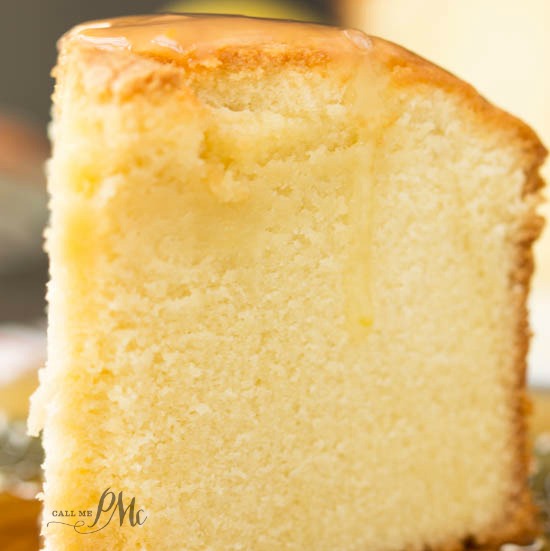 I hope you will try my Old Fashioned Blue Ribbon Pound Cake. The following pound cakes are some of my most popular.
Million Dollar Pound Cake
Whipping Cream Pound Cake
Amaretto Pound Cake
Sour Cream Pound Cake
For all the pound cake recipes I've reviewed click on the photo below. (Give them about 5 seconds to load.)
Sharing with friends at Meal Plan Monday and Weekend Potluck