I'm sharing my favorite Amaretto Pound Cake with you today.
If you grew up in the South there's two things you grew up eating: pound cake and biscuits!
And everybody has a favorite Pound Cake recipe, most likely, it's the one your Mother or Grandmother made.
Well, not me, no, I don't have a favorite Pound Cake recipe…
I have three favorite Pound cake recipes!!!
Yep, three! And, trust me I've tried a lot of Pound Cake recipes! It's my most favorite thing ever to make!! I'll make a Pound Cake because it's raining outside, or because I"m bored, or because I'm stressed (baking relaxes me) or just any ole reason I can! So it's surprising to me that I don't have one on the blog yet (and I've been blogging for a year!)
So, What's my excuse reason for baking you an Amaretto Pound Cake today? Glad you asked. My friend sent me a dozen eggs that were already cracked! Twelve eggs in a bowl. I know so random! People do random food-stuff like this to me. Are you asking yourself why he wanted 12 egg shells? Yeah, I though so! He needed the shells for calcium for his tomato plants! Did you know tomato plants need calcium, and apparently a lot of it, in the soil or the tomatoes will rot on the vines?
Sorry I said rot.
Maybe it's true, maybe it's not, maybe it's an old wives tale, but he has 12 crushed eggs shells around his tomato plants. We'll see if it works! I'll keep you posted.
Enough jibber jabber, let's get to this awesome recipe!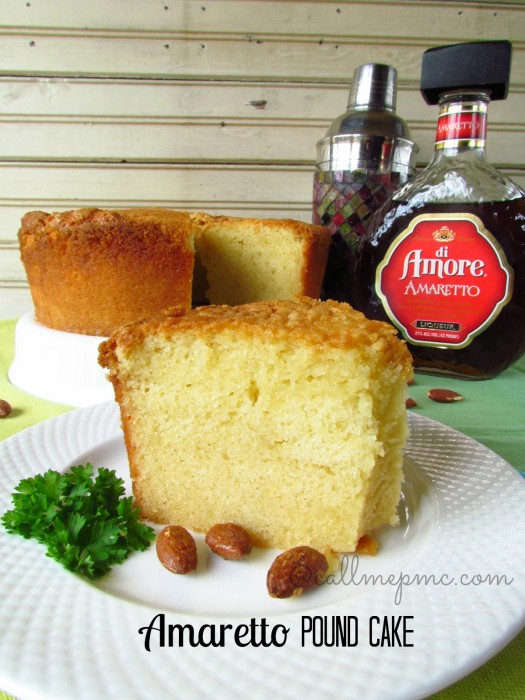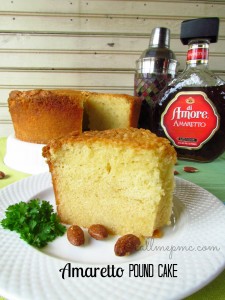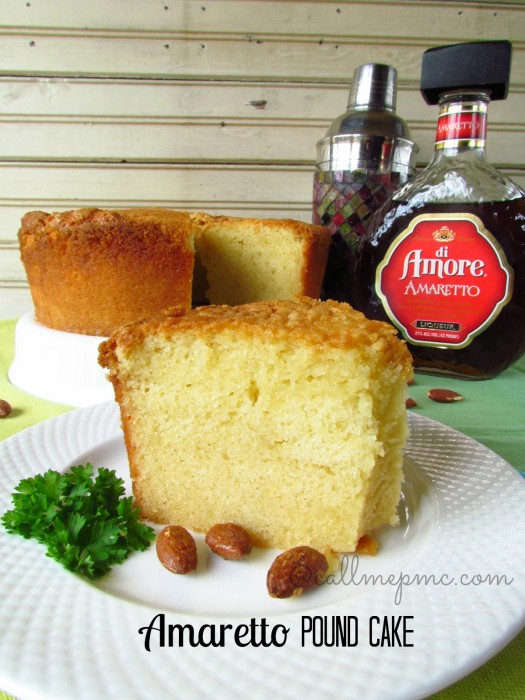 Print
Amaretta Pound Cake
Yield 16 - 20 servings
Ingredients
3 cups all-purose flour
1/8 tsp salt
1/2 tsp baking powder
1 cup butter, room temperature
1/2 cup solid shortening
3 cup sugar
6 large eggs, room temperature
1/3 cup Amaretto
1 c milk, room temperature
Instructions
Spray a ten inch tube pan with non-stick spray.
Preheat oven to 350 degrees.
Sift flour, salt, and baking powder together.
Cream butter, shortening, and sugar with an electric mixer until light and flufy.
Add eggs, one at a time, beating well after each addition.
Mix in Amaretto.
Add milk and flour alternately, beginning and ending with flour mixture.
Pour batter into prepared tube pan.
Bake for 1 hour 30 minutes. (Start checking at 1 hour 20 minutes, your oven may be hotter than mine.)
Cool in pan on wire rack 30 minutes before inverting on a platter.
More cakes you may enjoy:
Having problems with your cakes? Check out this information for tips!