With a flaky crust and a creamy, buttery inside my Apricot Pecan Scones
with Apricot Honey Butter is a melt-in-your-mouth pleasure sensation.
Split these scones while steaming hot and slather on this heavenly Apricot Honey Butter!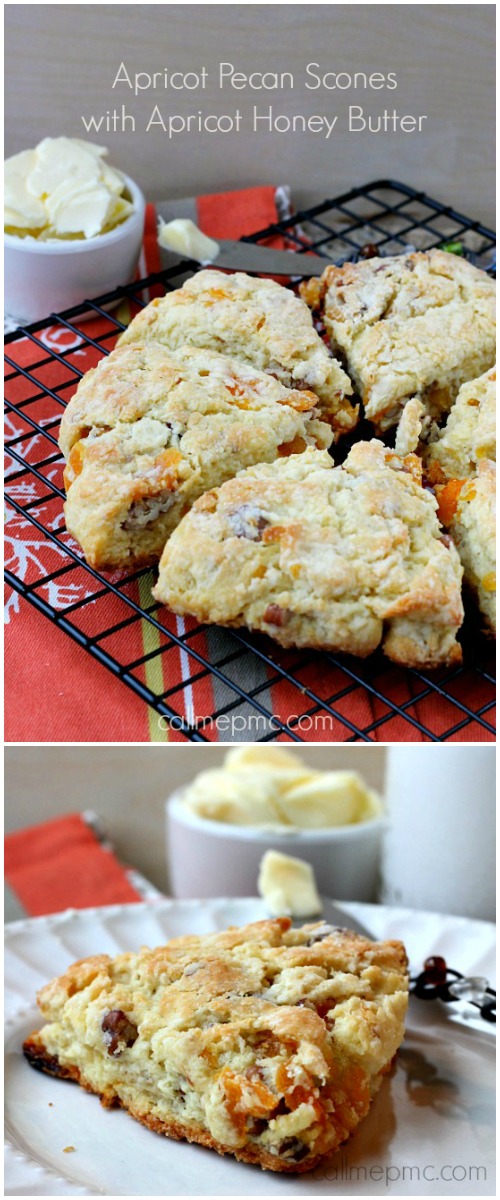 I've really tried to up my game with my photography skills or lack of photography skills, whichever way you want to look at it. I got a new camera last summer and really tried to concentrate on photography and styling. I've learned a lot and realize I still have along way to go, but it's all a process.
I had blogger friend say to me I saw this picture and knew it was yours.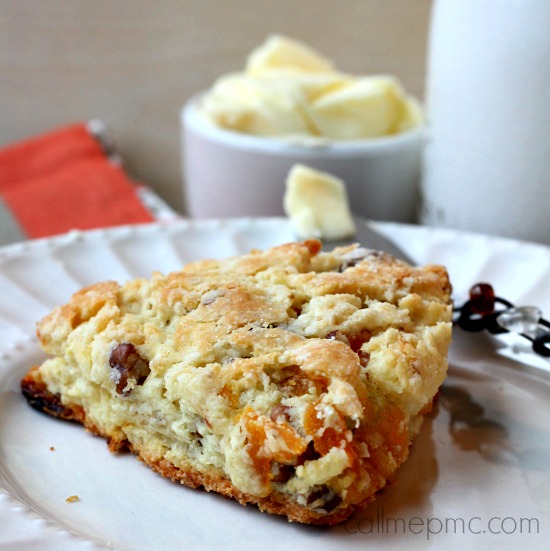 I pondered that for a few days. I don't think she meant it in a bad way, but I took it as all my pictures look the same. I set out to improve and change the way I photograph. What happened was my photography got worse in my opinion. I was trying things, styling, angles, lighting that didn't feel natural to me. I had a brief decline in being accepted to the gawker sites which is the standard for good food photography.
I pondered photography again.
I came to the conclusion that your style is your style and that's not a bad thing. Is it bad that readers recognize my photos? I don't think so. What I do know that when I tried photography that didn't seem natural, I didn't take my best photographs.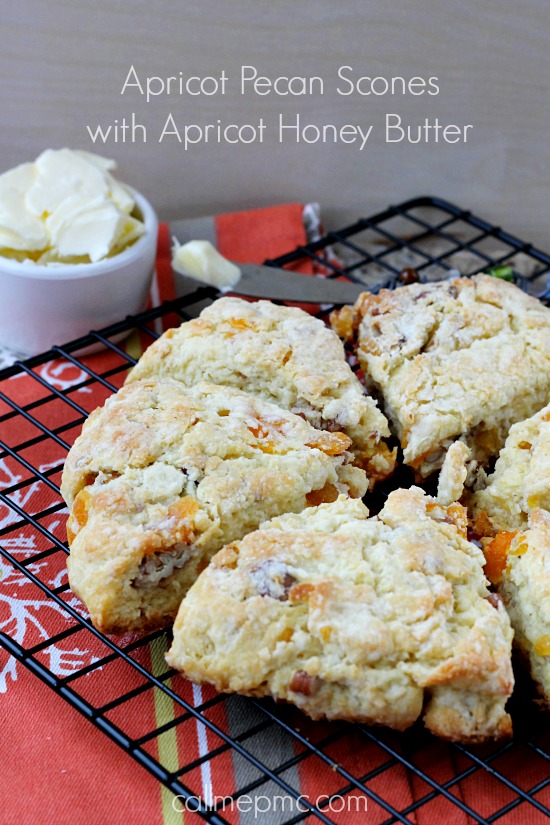 Now, on to these tasty scones. I'll be honest, I love a good scone. I love breakfast. I'm definitely a morning person, any body that knows me knows that! I do my best work in the mornings… after breakfast!
These scones are buttery and flaky on the outside. They're soft and fluffy on the inside. The apricot adds a chewy texture and the pecans add a wonderful crunch. If you want to kick the flavor sensation up even more, spread them with Apricot Honey Butter while they're hot and let this decadent butter melt throughout your scone.
Basically, if you're familiar with making biscuits or pie crust, the process for making scones is the same. First, you'll cut, or mix, the fat into the flour. It's easiest to cut in with a fork or pastry blender; mix until you have pea-sized coarse crumbs.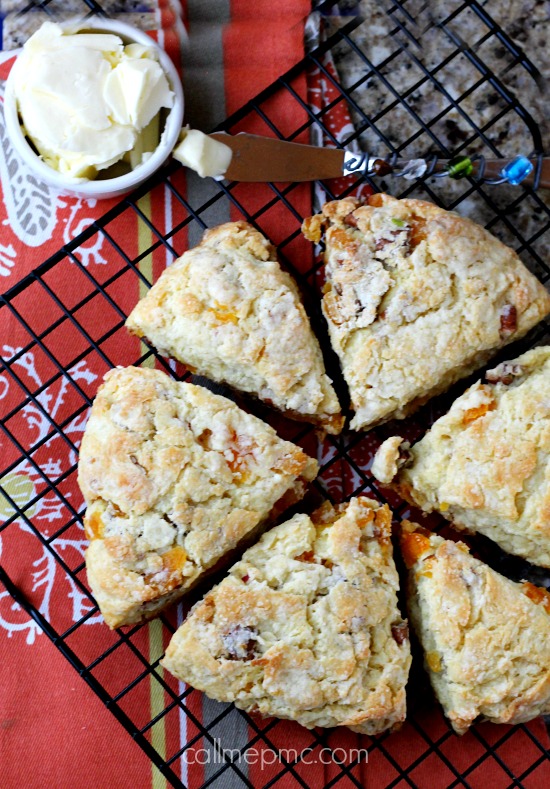 Next mix in your wet ingredients and any add-ins, such as apricots and pecans. This is very important, you'll need to mix only until ingredients are worked in. Over mixing will make your scones tough.
For scones and biscuits, I simply pour the dough onto a sheet of waxed or parchment paper and press it into a circle with my hands. You'll want to get the dough as even as possible for even cooking. It doesn't have to be perfect, if it's all wonky or lopsided just call it 'rustic'!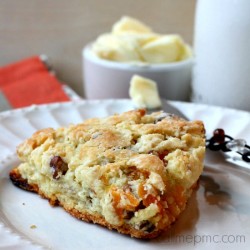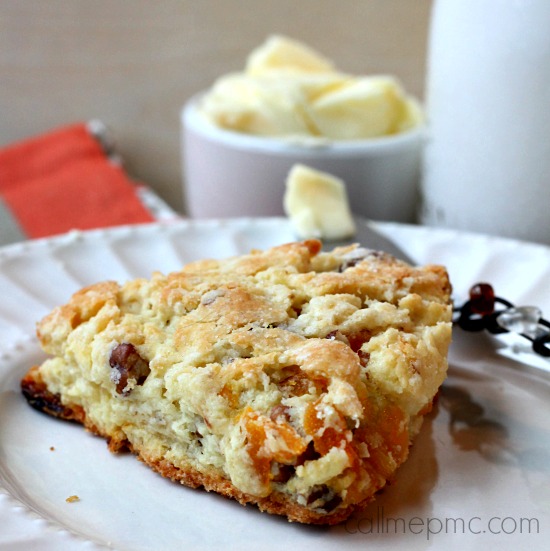 Apricot Pecan Scones with Apricot Honey Butter
This flavorful butter is great on regular cream scones, biscuits, pancakes, waffles, bread or rolls.
Ingredients
APRICOT BUTTER

1

cup

dried apricots

1/2

cup

hot water

1

cup

butter

real butter no substitute!

1/2

teaspoon

cinnamon

1/2

cup

honey or to taste

SCONES

1/3

cup

granulated sugar

2

cups

all purpose flour

1

teaspoon

baking powder

1/4

teaspoon

baking soda

1/2

teaspoon

salt

8

Tablespoons

butter

frozen

1/2

cup

Greek yogurt

sour cream may be substituted for the yogurt

1

large egg

1

cup

dried apricots

chopped

1

cup

pecans

chopped
Instructions
BUTTER

Place apricots and hot water in a microwave safe bowl. Cover with plastic wrap or paper towel. Heat for one minute or until water is steaming hot. (Hot to the touch.) Allow to steep.

Allow apricots to cool before mixing with butter or they will melt your butter.

Once cool, place apricots in a food processor or blender. (A food processor works much better.) Add butter, cinnamon and honey. Puree until smooth. Refrigerate until ready to use.

SCONES

Heat oven to 400 degrees.

In a large mixing bowl, combine flour, sugar, baking powder, baking soda and salt.

Cut in butter until mixture has large pea sized crumbles. Or, if you're butter is frozen grate it on the large-hole side of a cheese grater. Then, simple stir the butter into flour.

In a small bowl, stir together yogurt and egg. Add to dry ingredients.

Carefully stir in apricots and pecans.

Turn out onto a floured work surface. Knead dough just enough that it sticks together.

Form into a 10 inch circle.

Using a floured knife, cut dough into wedges.

Transfer to a parchment lined cookie sheet and bake 20-23 minutes until lightly browned.
Recipe Notes
Store in a airtight container in the refrigerator up to 3 weeks.Total time reflects cooling time as well. You can speed the cooling time of the apricot by placing them in the refrigerator.Recipe from Paula @CallMePMc.com All images and content are copyright protected. Please do not use my images without prior permission that includes copying the ingredient list or entire recipe and posting in the comments on Pinterest. If you want to share this recipe, please simply link back to this post for the recipe. Thank you, Paula
For more information of scones visit Dried Cherry Pistachio Scones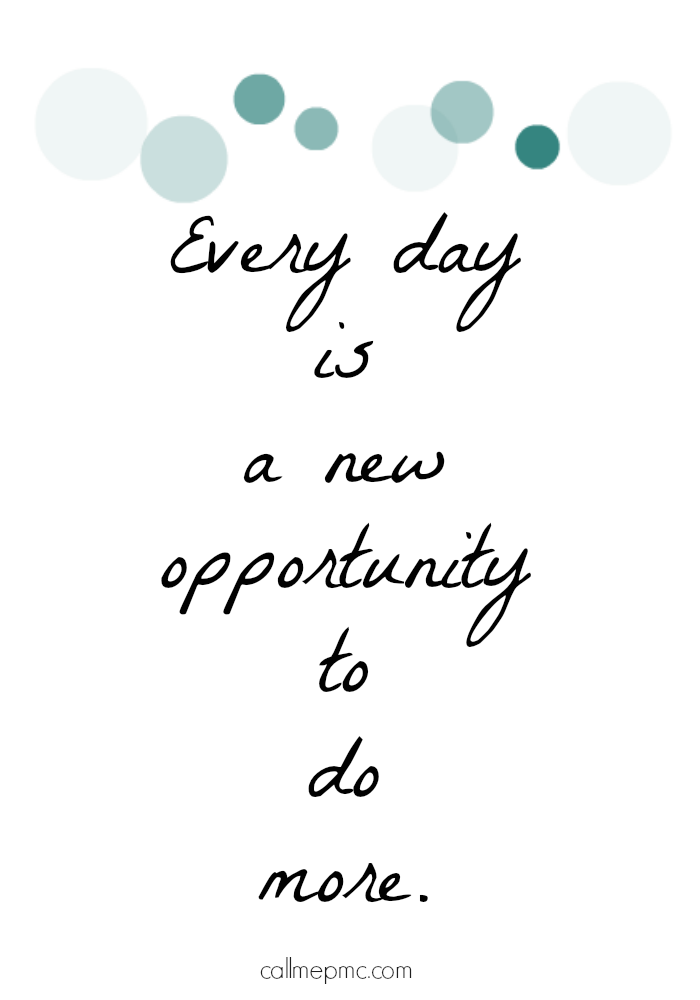 More Must Make Recipes!