Honey Bun Cake is like a Cinnamon Roll in a cake form. Why is this important? Because it's SUPER easy to make. There's no waiting for yeast to rise and bread to proof. Just mix this easy cake that starts with a cake mix together and you're ready to bake!

I have made this cake for years. I know it's all the rage on Pinterest, but my daddy brought home this recipe from work in the early 90's. He worked with a bunch of ladies and he brought home the best recipes! This Honey Bun Cake has been, probably, my very favorite cake since then. It's my go-to cake when I have to take a dessert to school to teachers or when I have to take a dessert anywhere, especially if I'm pressed for time. I could probably make it without getting out the recipe!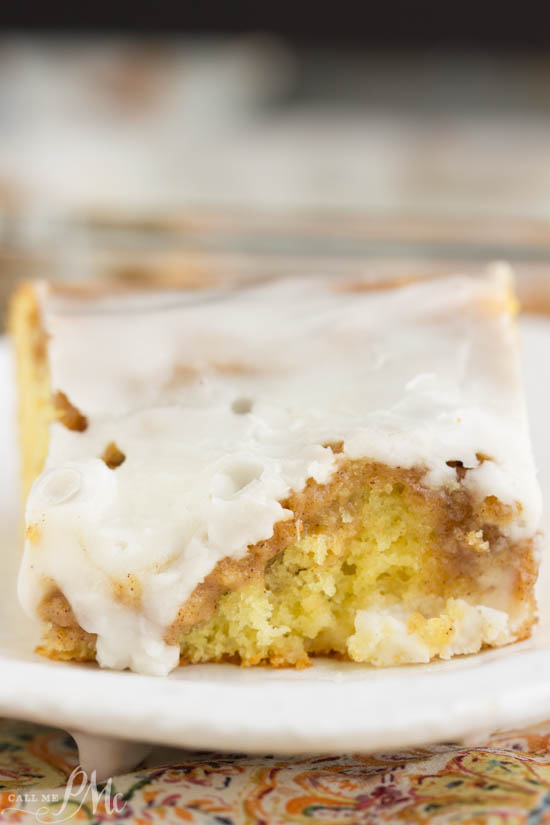 I'm sharing this with one stipulation: If you have children at the same schools as my boys, you cannot take it to Teacher Appreciation Day! 🙂
I hope you enjoy this recipe as much as I have!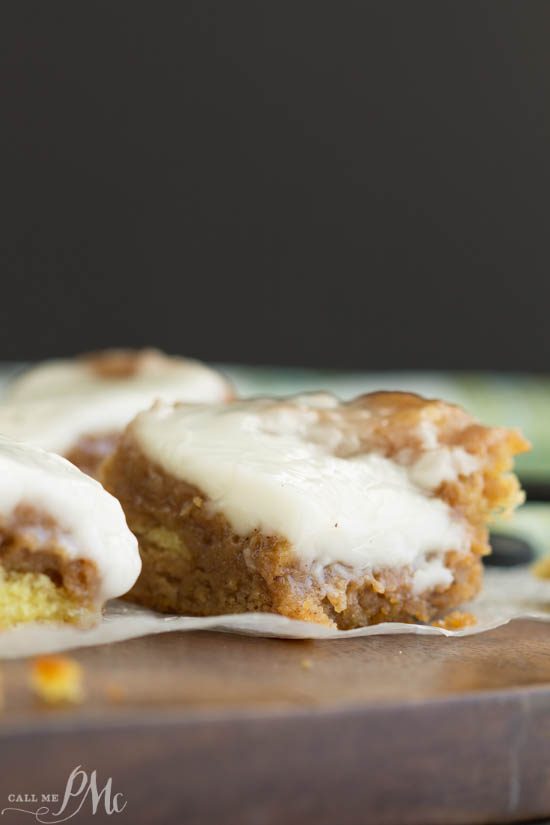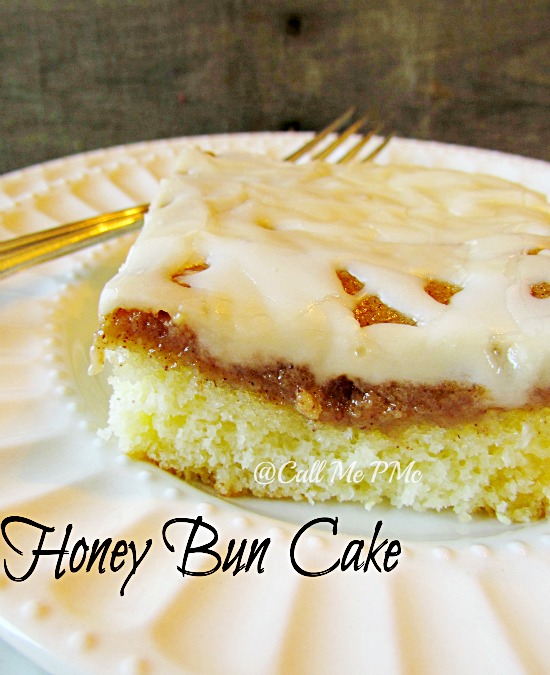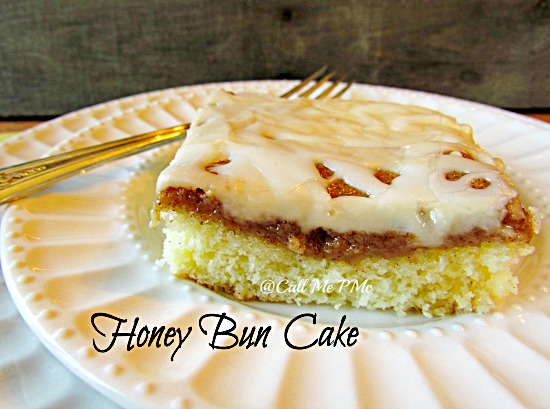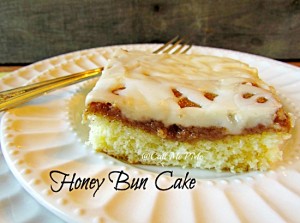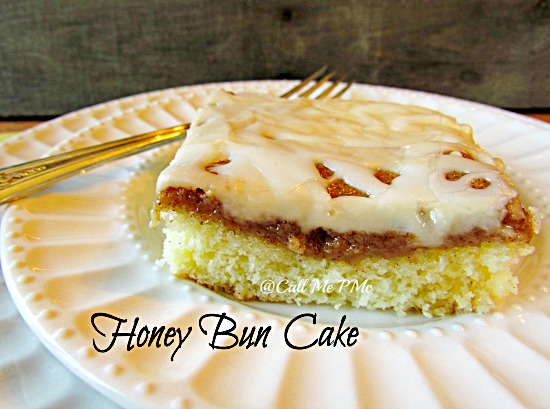 Print
Easy Honey Bun Cake
Yield 16
Ingredients
1 pkg yellow (or white) cake mix
3/4 c vegetable oil
4 eggs
8 oz sour cream or 1 c buttermilk (I've used both and you can't tell the difference.)
1 c chopped pecans (optional)
1 c brown sugar, packed
3 tsp ground cinnamon
3 c powdered sugar, sifted
1 tsp vanilla extract
4 T milk (more if needed)
Instructions
Mix cake mix, oil, eggs and sour cream (or buttermilk). Stir in nuts. Spoon ½ batter into 9 x 13 inch pan. Add brown sugar and cinnamon to remaining batter; mix well. Spoon over batter in pan. Bake at 350 degrees 30 to 35 min; cool.
Combine powdered sugar, vanilla and milk. Add more milk if necessary to make glaze pourable. Spread over cooled cake.
Let's look at some posts I did a year ago:
I love these Congo Squares. My photography has gotten a lot better, don't you think? I don't know why I cropped this so closely!
I use this as a reference all the time when I have cake problems. It's a great resource to have on hand.
Dessert Pizza: I use the same dough recipe for my savory or dessert pizzas, calzones, bread/cheese sticks. It's very simple!! (Again, my photography has gotten a lot better!)