How to Fix Cake Disasters
This post may contain affiliate links that won't change your price but will share some commission.
How to Fix Cake Disasters – how to turn cake fails into a beautiful and tasty dessert. No one has to know this version wasn't the plan!
If your cake sticks and tears in half, is dry, or falls do you know what to do?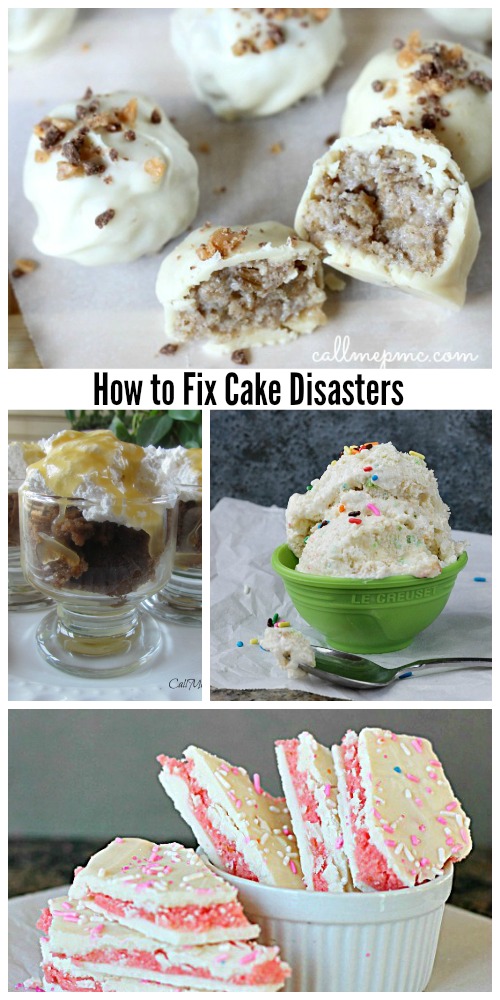 How to Fix Cake Disasters
I've been baking cakes for a really long time. Baking is my favorite 'form' of cooking. But, even though I've been baking a long time, sometimes I still have 'cake wrecks'. A lot of times, you can turn a disaster into a 'win' with just a few simple tricks. And, easy tricks, so you don't have to waste all those cake ingredients!
Of course, we'd like to avoid these situations altogether. If you keep having the same problem, review my Baking Cakes: Problems and how to fix them. Your problem may actually be your oven or something you're just over-looking. Most of the time when I have failed cakes, I don't cook them long enough or I don't spray my pan well enough. These are easy fixes!
Cake Fail Fixes
If your cake sticks and breaks in half coming out of the pan or a large chunk breaks off – Use icing or lemon curd to "glue" the cake back together. This works best on a layer cake or cake that is frosted completely on the outside.
If your cake falls or has a sinkhole in the center – A. Fill with curd, pudding, whipped cream, or frost the best you can and fill with candy. B. You can also remove the sunken part leaving a ring. Frost and serve as a ring or wreath. C. Fill with ice cream, then top with meringue and toast and you have a beautiful Baked Alaska.
To frost a broken cake – You will frost the cake twice. Make sure the first frosting is thin and spreads easily. For instance, you can place a tub of store-bought frosting in the microwave for 10 to 20 seconds. Once it's soft, spread it over the cake encasing the crumbs in the icing. This is technically called 'crumb coating'. Let this cool and set. If you can refrigerate, that's even better. When firm, frost as you normally would.
If your cake fails and it's too messed up to fix with icing and serve, turn it into cake balls or truffles.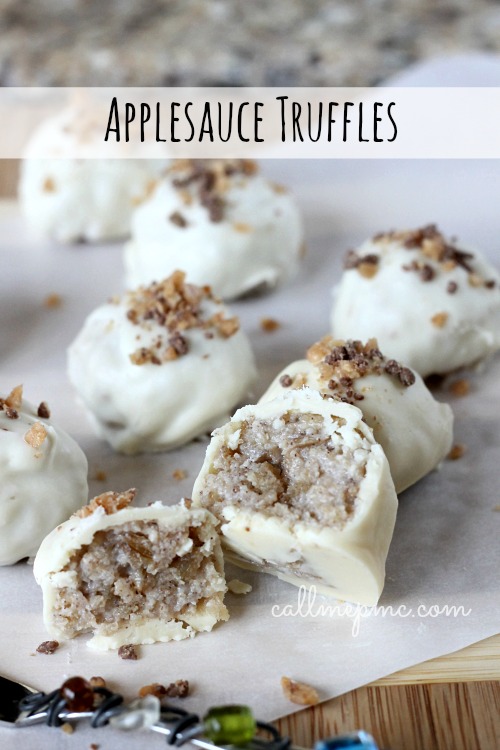 Even easier than cake balls is truffle bark! Basically, White Chocolate Strawberry Truffle Bark is the same as cake balls, but you don't spend all that time rolling balls and dipping them into chocolate. Much, much easier!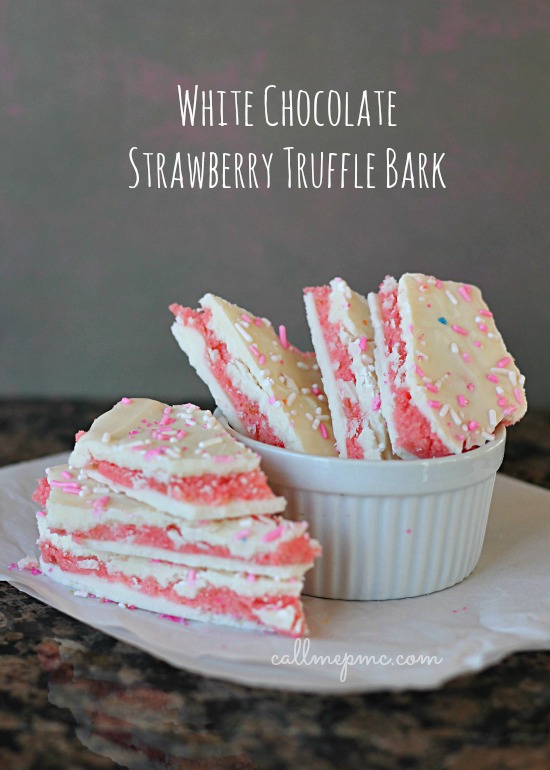 Bundt cakes are my nemesis. I have anxiety every time I go to flip one out of the pan… and with good reason. I've messed up so many cakes not doing a good flip. Now, I just make trifles like this Irish Cream Chocolate Pound Cake Trifle with Irish Cream Caramel Sauce and act like it was the plan all along.
You can do individual trifles or a large one like this Pound Cake Trifle.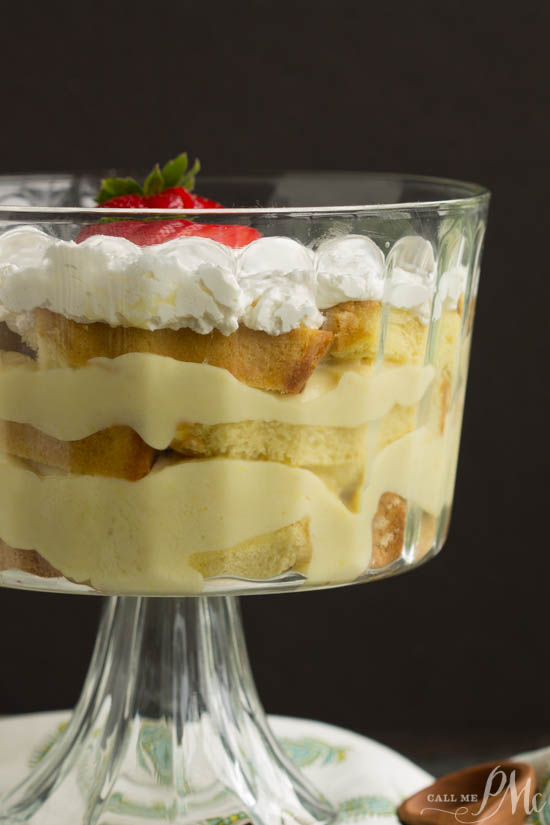 I made the cake part of this Skinny Cake Batter No Churn Ice Cream specifically to make this ice cream. However, it's a great way to use a broken cake.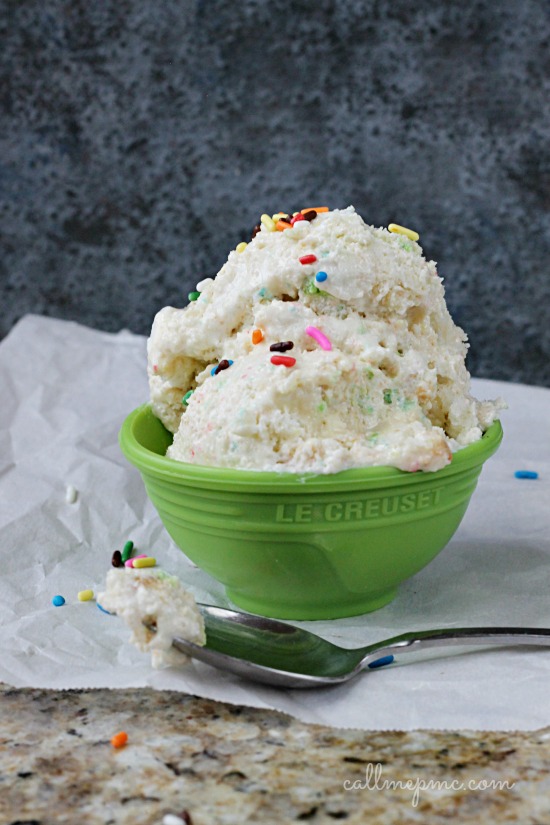 Pound Cake Churro Cubes can be made with a pound cake that sticks. You can do plain or Pumpkin Spice Churro Bites.
May you always have perfect cakes, but if you don't I hope these tips help!