Have you ever had a kitchen failure? If not, you're lucky or very skilled. I make mistakes all the time. Most of the time when I have a recipe fail, it's from me trying to do too many things at one time and letting the pot boil over, or forgetting the bread in the oven. You can recover from some mistakes by thinking outside the box; you can go from disaster to decadence and no one has to know!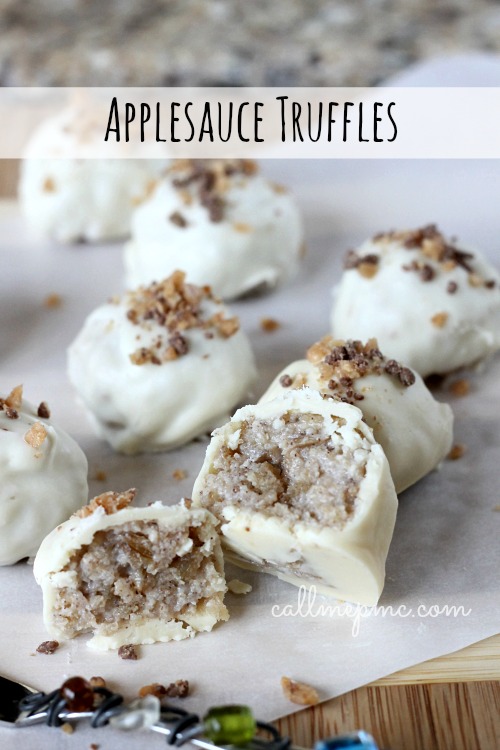 How to turn a kitchen mistake into a culinary genius!
or what I'll call this boo-boo "From Disaster to Decadence: Apple Sauce Truffles"
You see, I made Oatmeal Apple Muffins for the Get Your Chef On Challenge. This is the second time I've had a fail when baking for a competition. My Oatmeal Apple Muffins were good, but they looked terrible! My muffins rarely every puff up in the center and are pretty little dome-shaped beauties that you see in bakeries and delis! I really hate that too. I've worked on perfecting my muffin recipes in the past, but can't consistently have them puff up like I want.
Not wanting to submit flat-topped muffins to this prestigious challenge, I turned them into Apple Sauce Truffles! I know, genius! 😉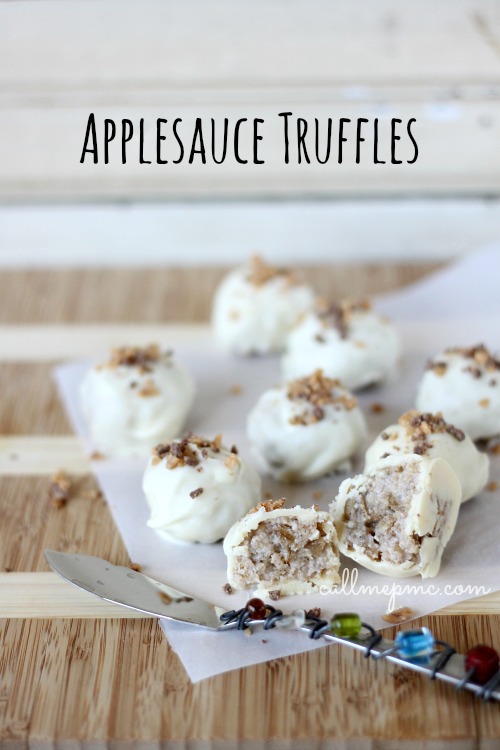 Note:
You can make these as muffins and they are fabulous and will make a nutritious and flavor breakfast.
Or, turn them into truffles, and they are even better!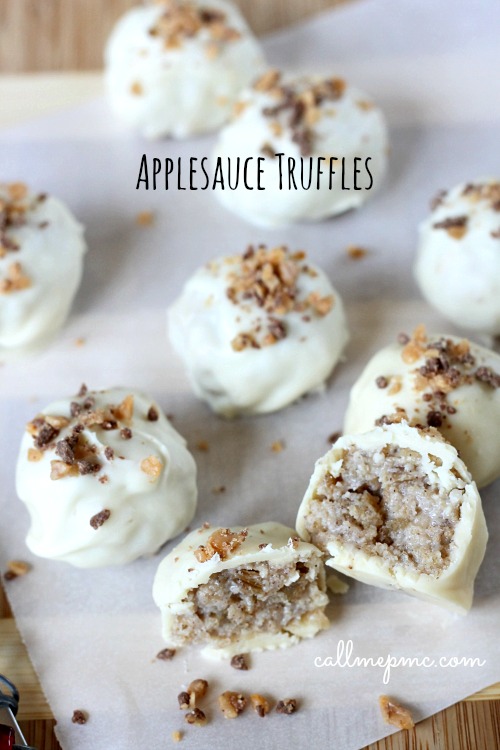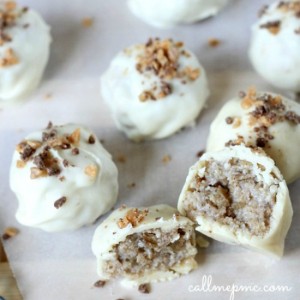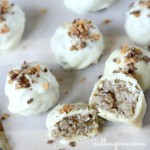 Print Recipe
Decadent Apple Sauce Truffles
Ingredients
1

c

old-fashion rolled oats

1/3

c

sugar

3

tsp

baking powder

1

tsp

salt

1

tsp

cinnamon

1

egg

1/2

c

buttermilk

3/4

c

unsweetened applesauce

1/2

c

oil

1/3 to 1/2

c

ready-made cream cheese frosting

16

oz

white chocolate candy melts

2

tsp

vegetable shortening

toffee bits or sprinkles of your choice for top

optional

toothpicks
Instructions
For the muffins: Preheat oven to 350 degrees. In a large

bowl

combine flour, oats, sugar, baking powder, salt and cinnamon. In another

bowl

, beat the egg. Add milk, applesauce and oil to egg and whisk until well combined. Add egg mixture to flour mixture and stir until just combined. Scoop into muffin tin and bake 20 to 22 minutes or until light brown and center is set. Remove from oven and let cool.

For truffles: In a large bowl, break up muffins with a fork. Stir in 1/3 cup frosting. You want the mixture to be a little dry so don't add all the frosting at once. Work with it and see if you need all of it. Add remaining frosting if needed. When everything is well combined, roll batter into small balls and place on a sheet of waxed paper. I use a small ice cream scoop to get even balls. Place in the freezer for an hour to set. Melt Chocolate and

vegetable shortening

in microwave at 30 second intervals. Stir until smooth. Stick toothpick in center of ball where it is secure. Dip ball in chocolate then place on a sheet of waxed paper or

parchment paper

. Top with sprinkles if desired. Allow chocolate to cool and harden about 1 hour. Store in airtight container in refrigerator.
Notes
Recipe from Paula at https://www.callmepmc.com/ Recipe original from Paula at Call Me Pmc © 2012 – 2013 CallMePMc.com – All Rights Reserved "All recipes and images are original and the sole property of CallMePMc.com © 2012-2013, with all rights reserved. All content herein is meant for your personal enjoyment only. Content on CallMePMc.com is in no way to be used for commercial purposes. Other than linking to a page or pinning an image only on Pinterest (complete recipe is not allowed to be copied to Pinterest or any other site), Call Me PMc asks that you do not copy or otherwise use images or original recipes for any other purpose. If you would like to use any of my pictures you must first contact Call Me PMc and get express written permission. Use of this site automatically constitutes your agreement to these terms."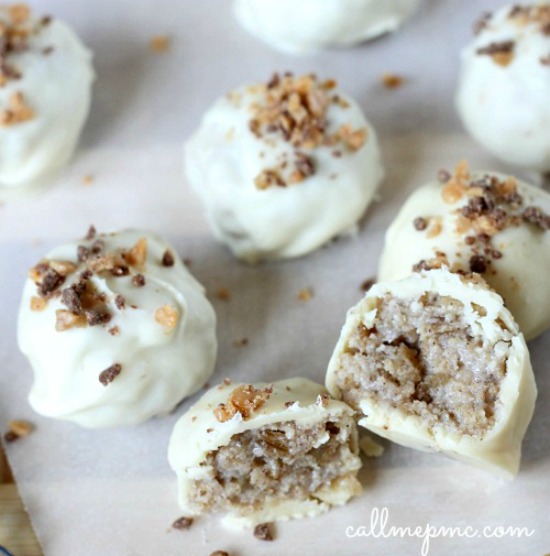 For details instructions on How to Melt Chocolate, read this post.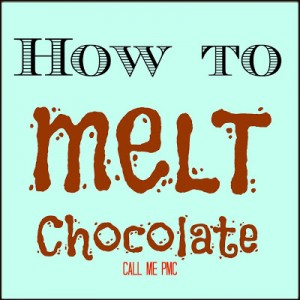 You can see my other cooking disaster here! Irish Cream Chocolate Pound Cake Trifle 
'); // ]]>