Grapefruit Avocado Shrimp Salad – a beautiful salad that full of flavors and textures! You want this on your table and in your tummy!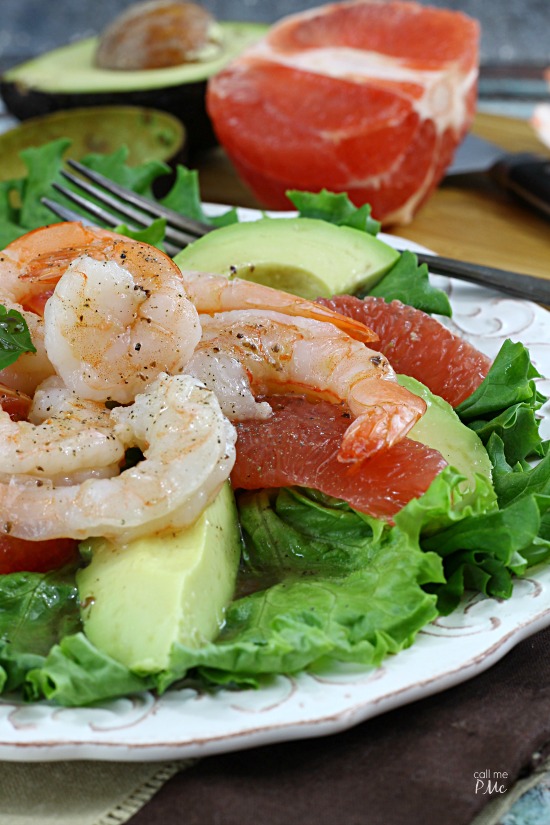 When I was on a work assignment recently, I had this delicious grapefruit and avocado salad. Even though the meal was spectacular, the salad was my favorite. I couldn't get it off my mind. The uniqueness of the salad was appealing, but the fresh, light taste of it kept me going back bite after bite.
Grapefruit Avocado Shrimp Salad was inspired by that salad recipe I had for dinner. However, I wanted it to be a little more hearty so I could serve it as a light lunch or dinner recipe. I decided shrimp would be the perfect addition. It was.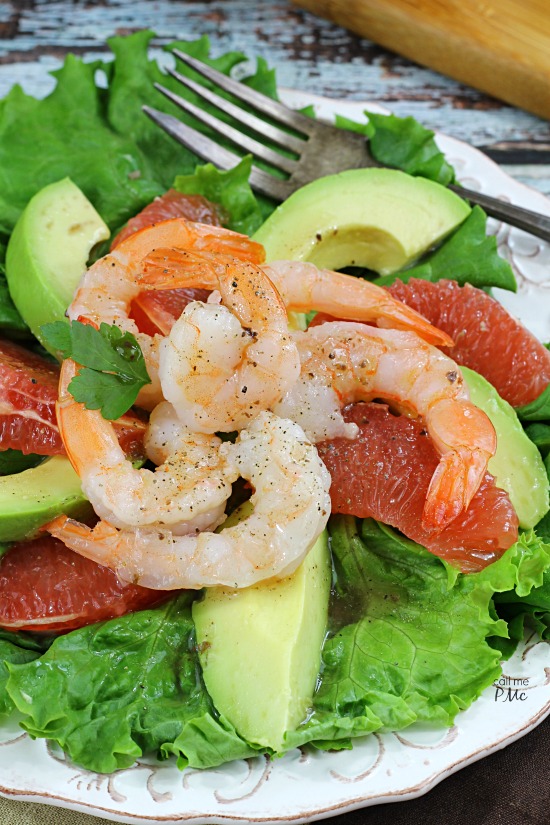 This Grapefruit Avocado Shrimp Salad recipe is simple to make. It'll blow you away with the tangy grapefruit paired with the cream avocado. I made a simple, oil-based (versus cream based) dressing. A lighter dressing like this allows the natural tastes of the grapefruit, avocado and shrimp to shine through.
Serve this Grapefruit Avocado Shrimp Salad as a light entrée for your lunch or as a side for dinner. It makes an elegant presentation and won't let you down in flavor!
To get the most flavor from the salad dressing, you'll want to make it a few hours ahead of time. Refrigerate until ready to use.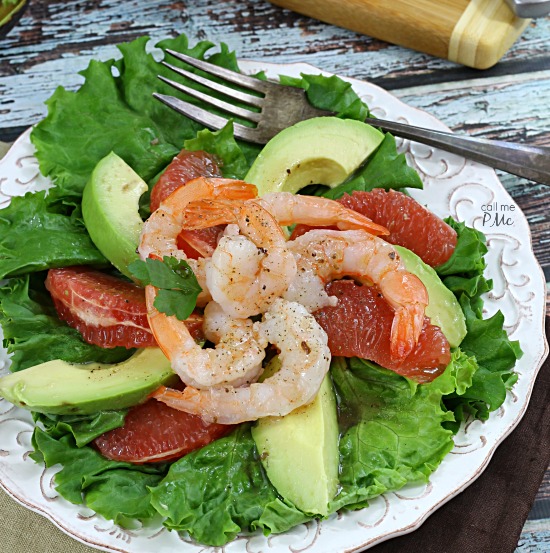 Since the grapefruit, avocado and shrimp all have the same half circle shape, I like to arrange and fan them out on top.
Most seafood departments in grocery stores will steam shrimp. I always have them do this step for me. It saves time. You can also purchase pre-cooked shrimp for this recipe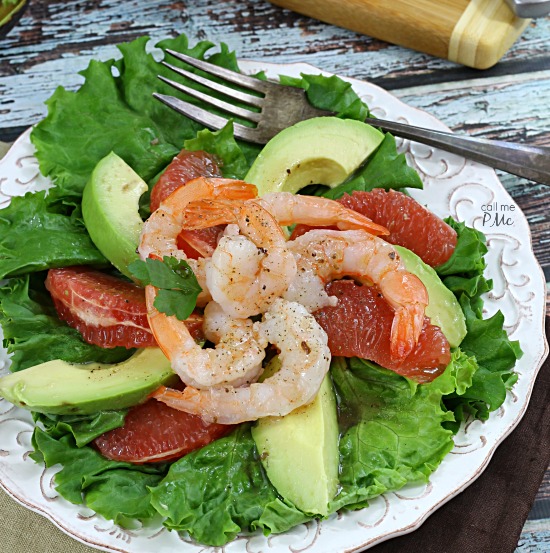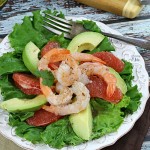 Print Recipe
Grapefruit Avocado Shrimp Salad
Ingredients
4

cups

mixed salad greens

1

pound

boiled or steamed shrimp

2

avocados

peeled, pitted and sliced

2

grapefruit

peeled and sectioned

1/2

cup

granulated sugar

1

teaspoon

dry mustard

1/3

cup

cider vinegar

1

teaspoon

salt

1

cup

good olive oil

1

teaspoon

poppy seeds
Instructions
Mix dressing: In a small

bowl

or mason jar add sugar, mustard, vinegar, salt, olive oil and poppy seeds. Whisk to combine. If you're using a mason jar, secure lid tightly and shake. Refrigerate.

Assemble salad: Arrange greens in a serving

bowl

. Arrange grapefruit, avocado and shrimp on top. Drizzle over salad dressing. Serve immediately.
 You can find me on Pinterest
Visit Paula @ CallMePMc.com's profile on Pinterest.
[wysija_form id="1″]


For more scrumptious recipes, fun projects and exciting news, follow me around the web!
Pinterest, Facebook, Twitter, Instagram, Google+, Bloglovin'
You may also like these RELATED POSTS
Sweet Corn Risotto with shrimp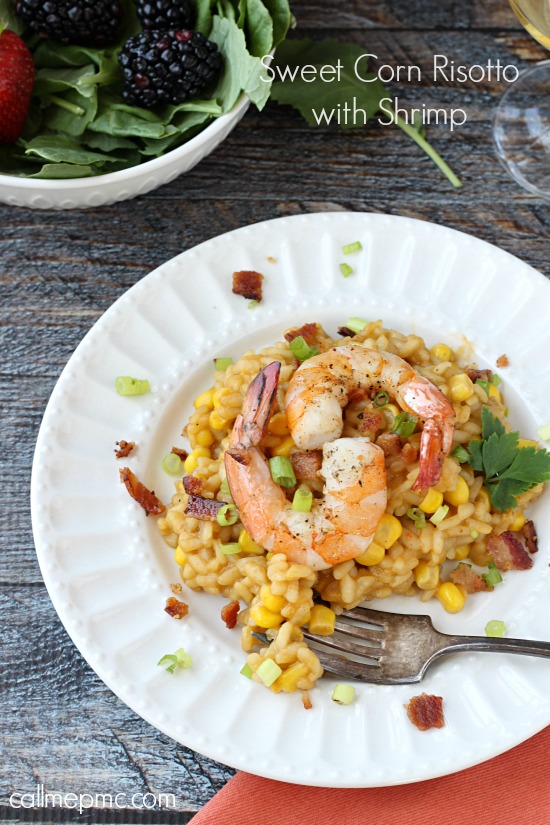 Grilled Balsamic Shrimp Roasted Vegetable Quinoa