"Old Fashioned Cinnamon Rolls , where have these been all my life?!"
"Why haven't you ever made me these before?!"
These were the first words out of Big Daddy's mouth
after her stopped eating long enough to breath and say something.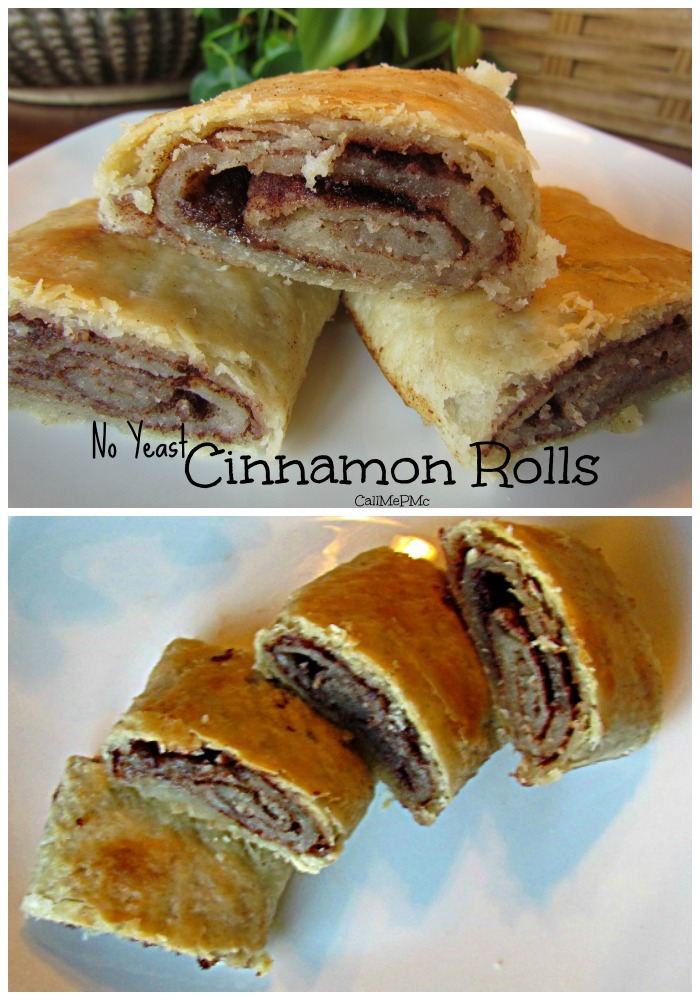 That was confirmation enough for me tha this recipe is a keeper!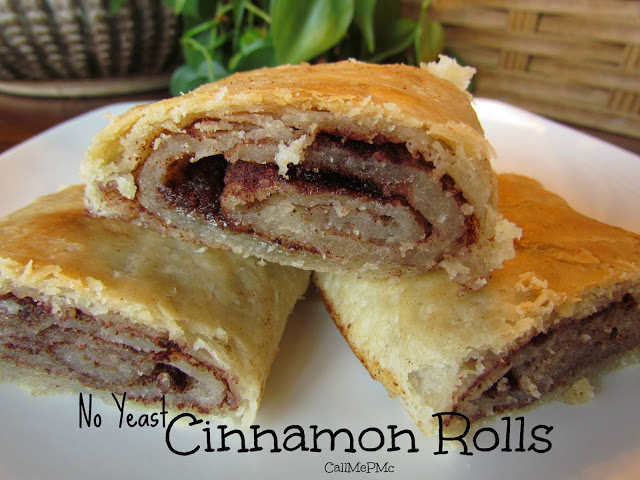 Desserts have pretty much been my favorite thing to eat my whole life, in particular Cinnamon rolls. However, my mother didn't make anything with yeast- no bread, no cinnamon rolls, no rolls. Therefore, every time we went 'in to town' I wanted to go by the bakery and get a Cinnamon roll. Isn't it funny how you want/crave what you can't have. I do make items with yeast. I make homemade bread weekly. My boys, like it, they love it, they don't know that every Mom doesn't make homemade bread. They don't know that other kids don't have hot homemade bread with melting butter for an after school snack.
So after (ahem) 29 years of eating Cinnamon Rolls every where I go, trying numberous recipes myself, I have become quite the Cinnamon Roll efficinado. The icing to bread ratio has to be, mmm, almost even for me. There are no pecans in Cinnamon Rolls! Lord help us all – there are no raisins in Cinnamon Rolls (bleck!) Cinnamon Rolls are 1. cinnamon 2. bread 3. icing, preferably cream cheese icing
With that ratio being stated, these Old Fashioned Cinnamon Rolls are the exception to that ratio rule. Although my inspiration for these rolls didn't have a glaze, I would use a glaze on them drizzled over the top. Other wise, they are not very sweet.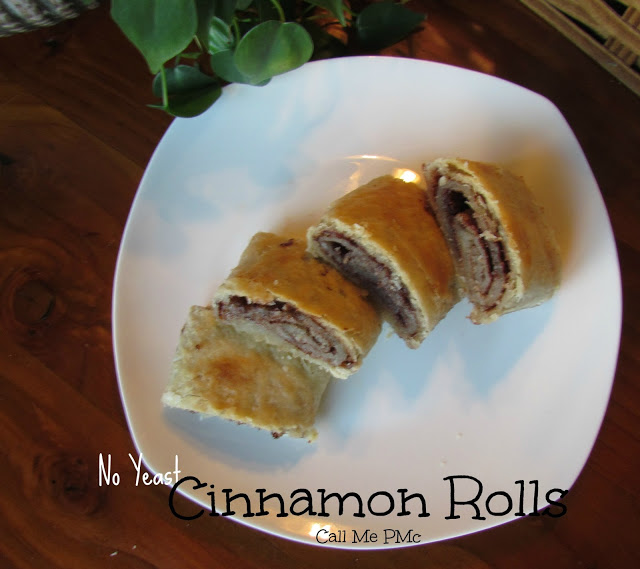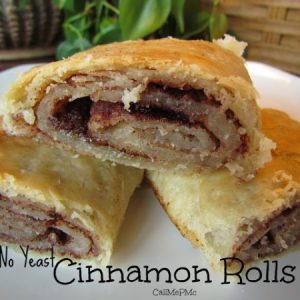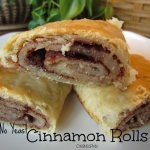 Print Recipe
Old Fashioned Cinnamon Rolls
Crispy dough hugs a cinnamon and sugar mixture and reguires no yeast and no waiting for this dough to rise. Enjoy these Old Fashioned Cinnamon Rolls in an hour!
Servings:
6
yo 8 servings
Ingredients
1

tsp

salt

1/2

c

shortening

1

c

cold water

1

c

butter

softened

3/4

c

sugar

3

T

cinnamon
Instructions
Preheat oven to 350 degrees. Spray a 11x8.5 inch casserole dish with non-stick spray.

In a small

bowl

, combine cinnamon and sugar, set aside.

In a large

bowl

combine flour and salt.

Cut in shortening until crumbly and resembles wet sand.

Stir in water and for a dough.

Dump dough onto a floured surface.

Seperate dough into 2 even portions.

Roll each dough ball, one at a time into a rectangle. Dough should be thin. Try to get it to be 13 x 9 inches or larger. It should be about 1/8 inch thick.

Spread 1/2 cup of softened butter over rectangle then sprinkle cinnamon sugar evenly over butter.

Roll jelly-roll style into a log.

Pinch ends closed and place in a 8x11.5 inch pan seam side down. Repeat process with second ball of dough.

Place second 'log' in the same casserole dish.

Bake at 350 degrees 40 to 45 minutes or until top of roll is golden.
Notes
I prefer a glaze poured over the top of these rolls. If you'd like to try it, this is what I did: Mix 2 c powdered sugar, 1 tsp vanilla, and 4 T milk and drizzle over top of Rolls
I hope you love these Old Fashioned Cinnamon Rolls, I also have other versions of cinnamon rolls you may enjoy here.