M&M Cinnamon Rolls make a fun and delicious carefree breakfast treat!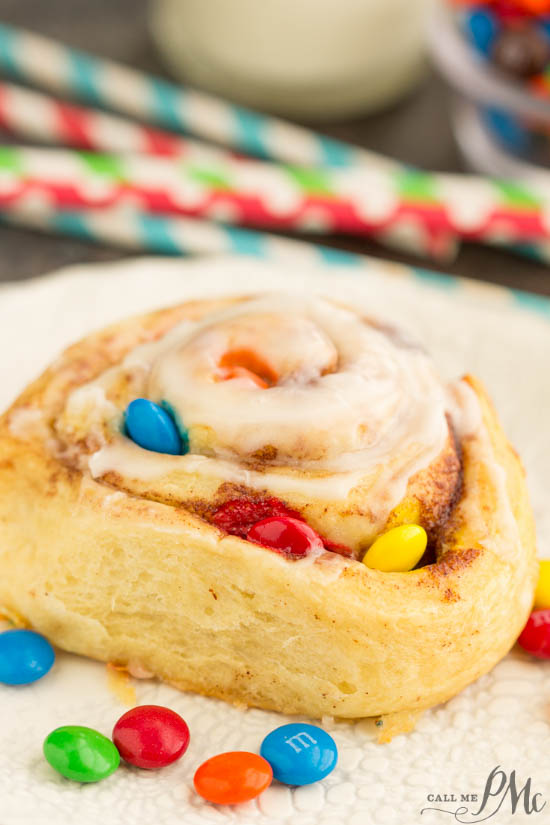 Buttery and flaky, the addition of chocolate takes these M&M Cinnamon Rolls over the top. You could forfeit the icing that's included, but why would you? It just adds to the decadence.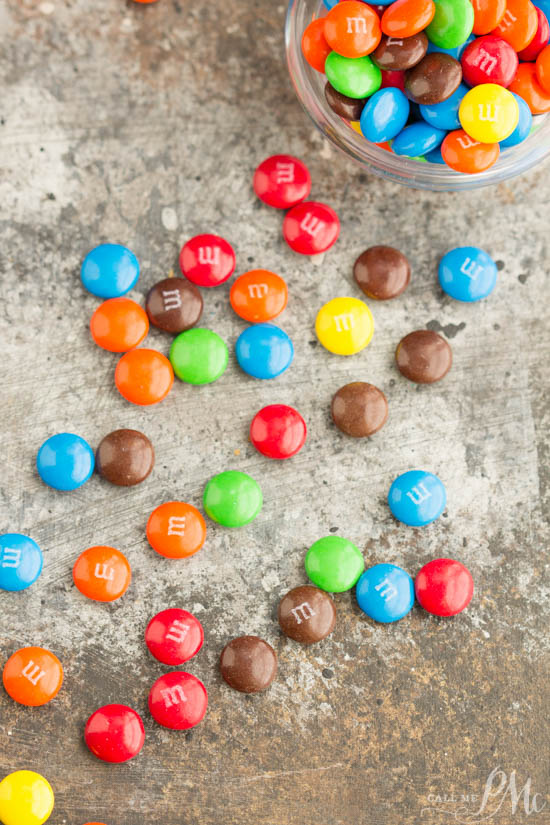 M&M CINNAMON ROLLS
There are sometimes you just don't have the time or maybe you just don't want to make and wait for a yeast dough to rise. As much as I like cinnamon rolls, I take the shortcut route in times like these.
I've got a mouth-watering, tummy-filling breakfast hack for you. You can spruce up premade cinnamon rolls and make them taste amazing. I made Bacon Cinnamon Rolls and my boys love them. I like to add bacon or make these M&M Cinnamon Rolls when they have overnight guests. They're quick, easy, and tasty. Heck, they are so easy children can make them by themselves!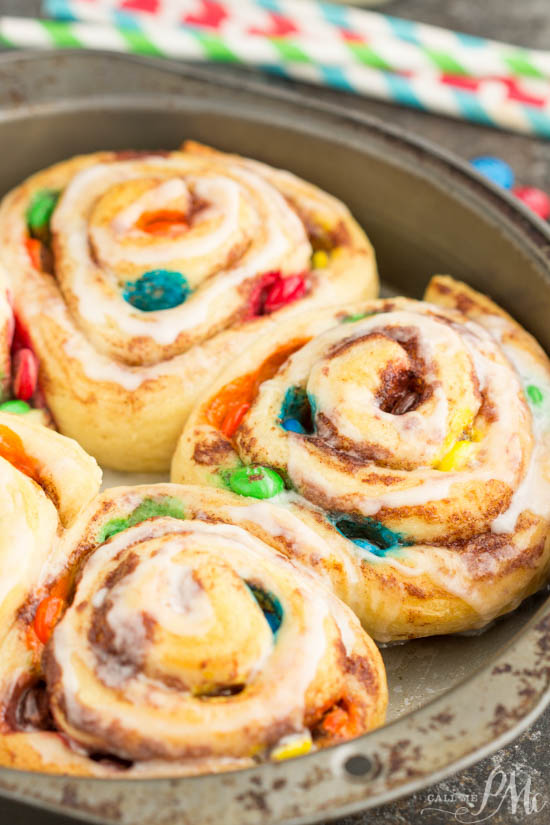 I'm not even going to pretend this is hard to do. Yes, it's adding M&Ms to canned cinnamon rolls.
I used one package of Pillsbury Grands cinnamon rolls. You need cinnamon rolls that you can actually unroll and roll back up.
I also used 1/2 cup candy-coated chocolate, like M&M brand. You can use peanut butter candies as well, such as Reese's Pieces.
To make, simply unroll each cinnamon roll, place as many M&Ms on the dough as you can, and roll back up. Place in a greased pie pan or baking dish. Bake as directed on the cinnamon roll package.
Remove from oven and frost as directed. Serve hot.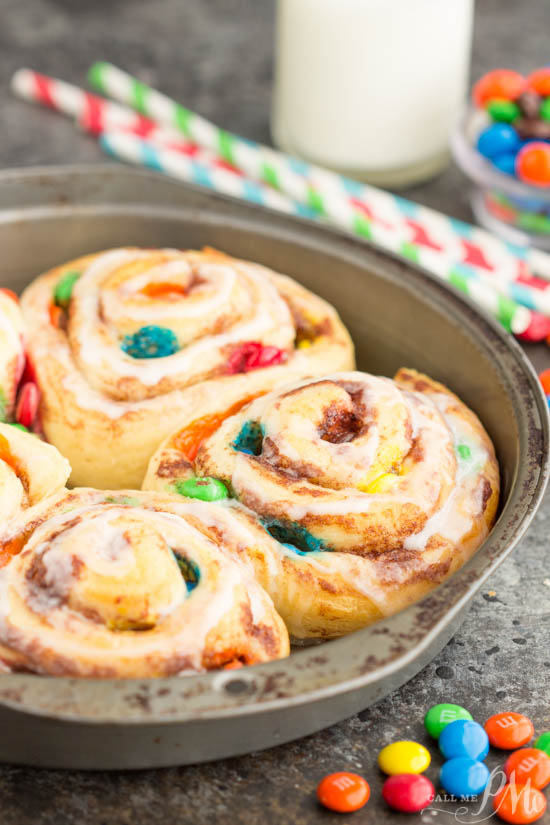 Simple!
You can also use my basic Cinnamon roll recipe to make the dough. I would make the exactly as described and add the M&Ms after the cinnamon filling.
My Birthday Cake Cinnamon Rolls are delectable as well. Obviously, they take longer. They're much better though if you have the time!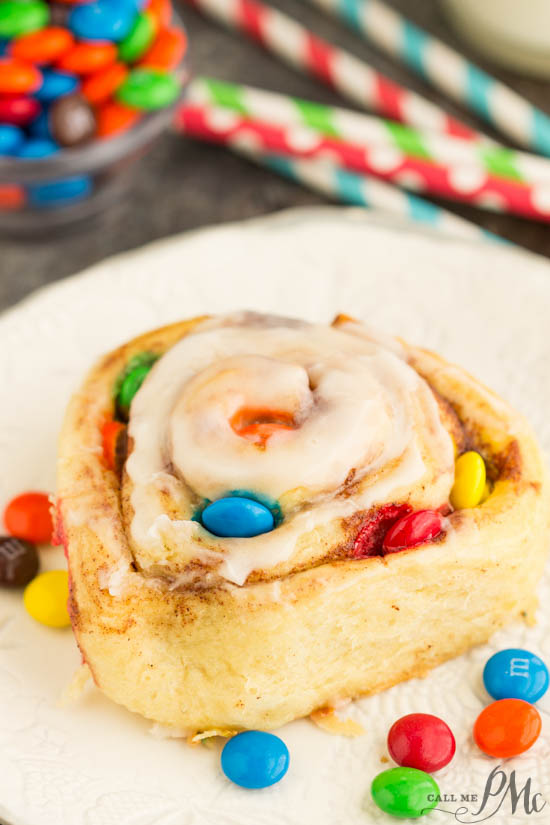 MORE RECIPES YOU'LL ENJOY!