Butter and cinnamon are combined with brown sugar to make this Cinnamon Roll Filling paste.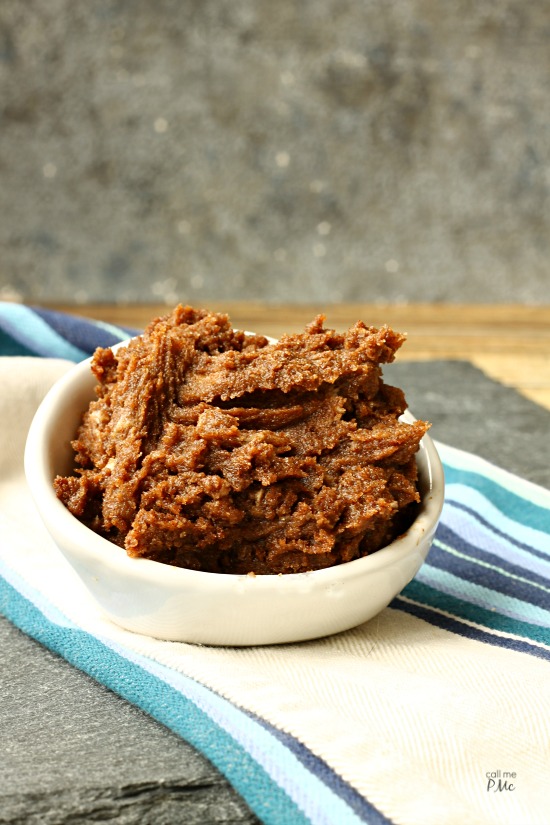 Cinnamon Roll Filling is basically a cinnamon flavored butter. It's sweetened with sugar and makes a perfect spread for breads, rolls, biscuits, pancakes and more!
I know what you're asking yourself. Why would I ever need just Cinnamon Roll Filling?
Doesn't that belong in Cinnamon Rolls?
Trust me, I didn't know I needed it either until I made too much for a batch of easy cinnamon rolls and stored the extra in the fridge instead of throwing it out. I then found that I used it on toast, crescent rolls, biscuits and even stirred a teaspoon of it in my hot chocolate. (I don't drink coffee, but I bet that would be tasty too!)
That's when I decided, I will always need Cinnamon Roll Filling in my life and in my fridge.
Maybe you do too!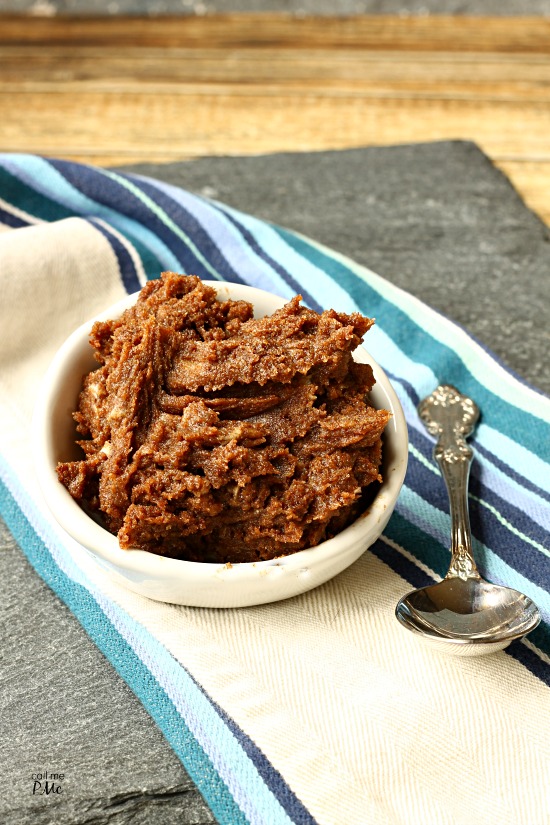 Cinnamon Roll Filling
My only tip when preparing to make this is to use real butter, no substitutions, and make sure your butter is at room temperature. Ok, I had two tips…. The butter needs to be soft and spreadable so the sugar and cinnamon mixes evenly throughout.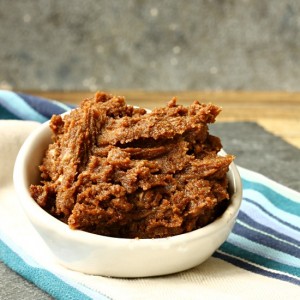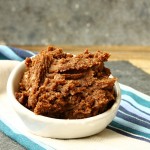 Print Recipe
Cinnamon Roll Filling
Ingredients
½

cup

butter

softened but not melted

½

cup

brown sugar

2

tablespoon

ground cinnamon

1/8

teaspoon

salt
Instructions
Using a fork or spatula, cream and combine the butter, sugar, cinnamon and salt until well incorporated.

Refrigerate until ready to use.
Notes
Use real butter, no substitutionsUse brown sugar for the deepest, richest flavor. You may substitute granulated sugar, if desired.
For more scrumptious recipes, fun projects and exciting news, follow me around the web!
Pinterest, Facebook, Twitter, Instagram, Google+, Bloglovin'
Check out some of my cinnamon recipes