For all Asian-loving, noodle-loving foodies out there, I put together this incredible collection of 25+ Asian Noodle Recipes that are Easier than Takeout! You are just minutes away from a delectable dinner with the sweet and spicy Asian flavors that is always delicious.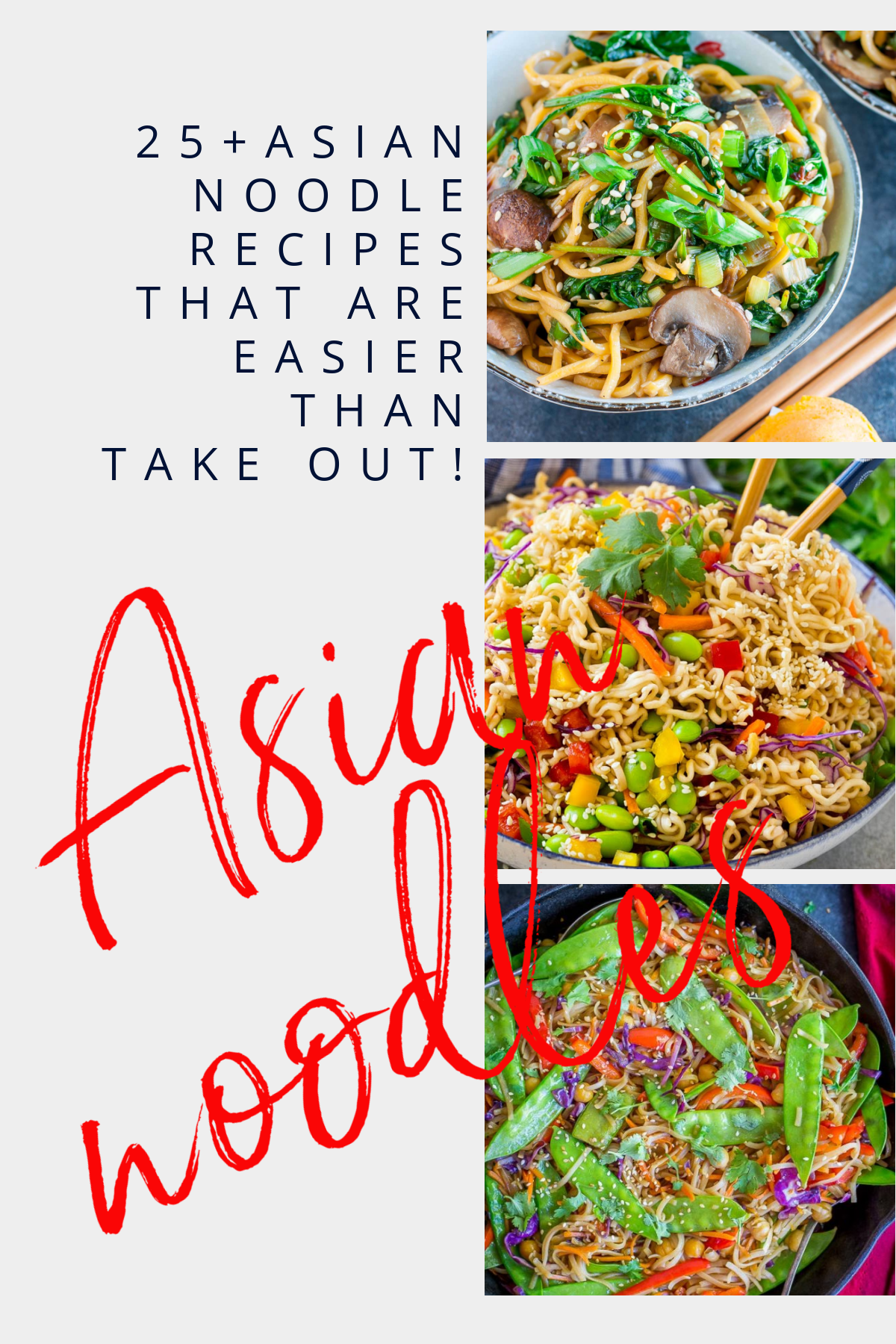 ASIAN NOODLE RECIPES THAT ARE EASIER THAN TAKEOUT
If you're craving authentic Asian flavors, but don't have the arsenal of recipes at your fingertips to satisfy those cravings, I've made it easy for you. Now, when you're craving Asian food but don't want to go out to eat at a restaurant, bookmark this article, pull it up, and head straight to your kitchen. Start cooking any one of a number of these recipes.
Give the links a few seconds to load then click the photo for the recipe.

25+ Asian Noodle Recipes
HERE ARE SOME OF MY POPULAR POUND CAKE RECIPES.
As an Amazon Associate, I earn from qualifying purchases. This post contains affiliate links. If you click the link and make a purchase I will receive a small commission at no cost to you. Visit all my recommended products at Paula's Picks on Amazon. Read my entire Privacy Policy here.