Double Chocolate Muffins are densely packed with chocolate chips and cocoa.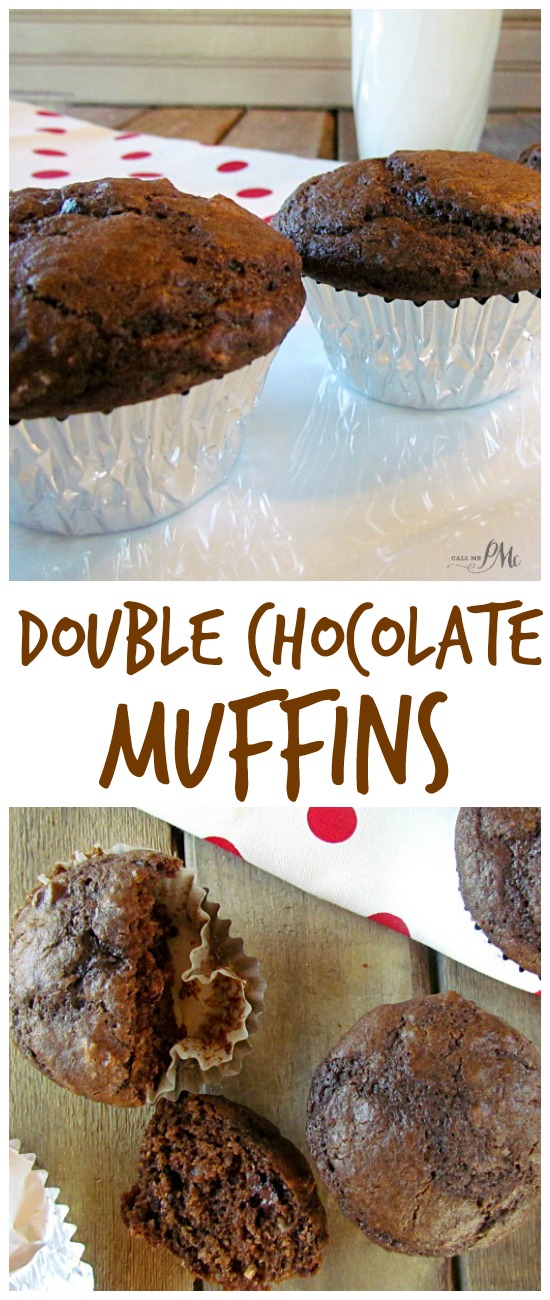 My boys (Big Daddy included) would eat biscuits and bacon or pancakes and bacon for breakfast every single day. I get tired of eating and making the same breakfast day after day. Since Lincoln loves my Chocolate Chip Muffins, I decided to throw a little more chocolate their way today with these scrumptious Double Chocolate Muffins. That's right, deuce! Chocolate muffins with chocolate chips. All together now….Yummmmmmmmmm!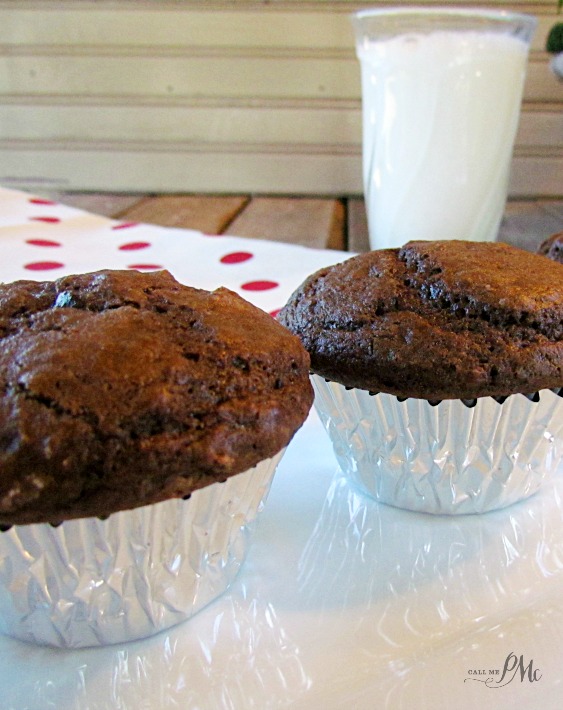 Although I adapted a muffin recipe for these Double Chocolate Muffins, they can easily double as a cupcake. Slightly more dense than a cupcake, but just as decadent.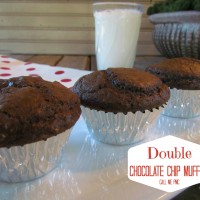 Print Recipe
Double Chocolate Muffins
Ingredients
2

cup

all-purpose flour

1/3

cup

cocoa

1/3

cup

brown sugar

1/3

cup

sugar

1

teaspoon

baking powder

1

teaspoon

baking soda

1/2

teaspoon

salt

6

Tablespoon

butter

1/2

cup

semi-sweet chocolate chips

3/4

cup

Greek Yogurt

1

egg

1

teaspoon

vanilla

1/2

cup

whole milk

3/4

cup

semi-sweet chocolate chips
Instructions
Preheat oven to 350 degrees.

Spray 12 standard size muffin tins with non-cook spray or line with foil wrappers.

In a large

bowl

combine flour, cocoa powder, sugars, baking powder, baking soda and salt.

Melt butter in a small sauce pan over low heat. Add 1/2 c chocolate chips and stir until melted. Remvoe from heat. Set aside.

Add melted chocolate and Greek yogurt mixture to flour mixture. Stir to combine. Batter will be thick and lumpy. Don't over-stir.

Fold in remaining 3/4 c chocolate chips.

Using an ice cream scoop, fill muffin tins 3/4 full.

Bake 18 minutes or until toothpick inserted in center comes out clean.

Serve warm plain or with butter.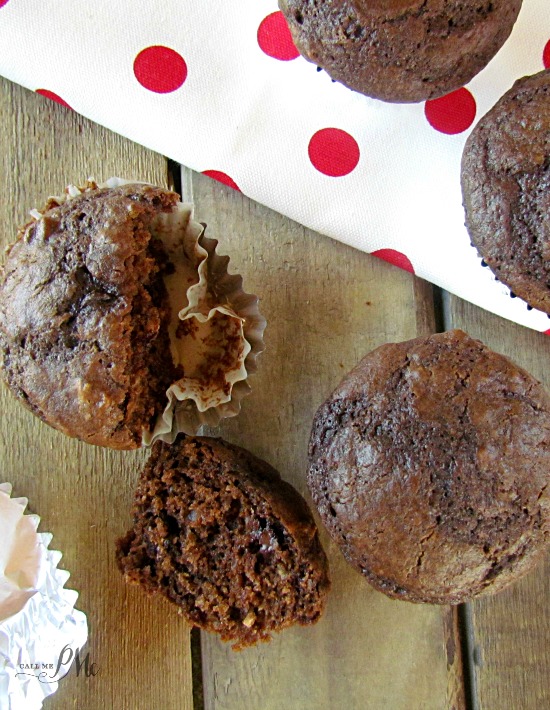 You may also like these breakfast recipes:
Strawberry Cream Muffins
Easy Overnight Oatmeal
Elegant Individual Quiche