Remember when I told you I was intimidated by two things in the kitchen –  making cheesecake and anything containing yeast? (Refer to my Traditional cheesecake recipe) Well, in the last year I've overcome both fears and now cheesecake and anything containing yeast especially cinnamon rolls and pizza dough are among my very favorite things to make! Funny how that happens. I do suggest you have a good instant read kitchen thermometer when using yeast. You'll need it to get an accurate temperature reading of your water. Water too hot will kill the yeast, water too cold will not activate it accurately. Let's get started on the pizza, dough shall we?


Bread Sticks
The other beautiful thing about this recipe is you can use it for bread sticks, pizza, calzones, etc. Dough will make one large pizza, two 10 inch pizzas with thick crust, 2 batches of bread sticks or cheese sticks in 8 x 11 inch pan. You can use half the crust and store remaining in the fridge up to 3 days.
Yield: 2 10-12 inch pizza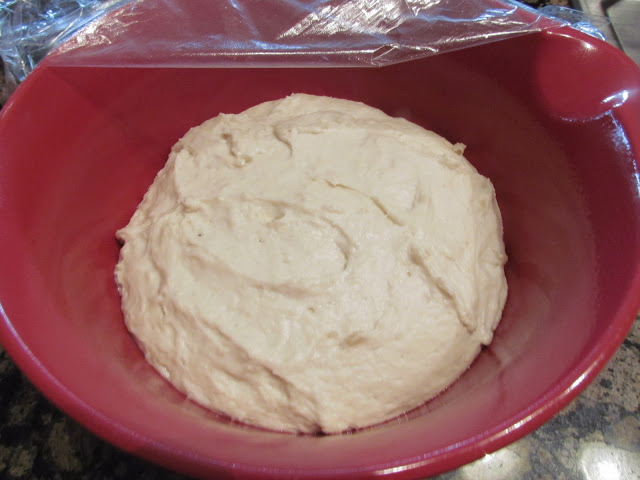 Preheat oven to 450 degrees. Whatever size you decide to make, spread dough out on a lightly floured surface. With lightly floured hands, start stretching dough into shape. For cheese sticks I stretch it until it's almost the size of my pan then lay it in the pan pressing with fingers until it covers bottom of pan. Then cover with 1/4 tsp garlic powder and grated mozzarella cheese . Bake about 15 minutes until cheese is melted and begins to brown. Remove from oven, allow to cool 2 minutes then slice. Serve with marinara.
For pizza, spread dough on pizza pan, top with sauce and desired toppings. Cook 12 to 15 minutes until crust is browned and cheese is melted.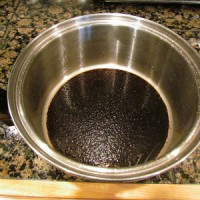 Easy Pizza Dough / Call Me PMc
Easy Pizza Dough
Ingredients
2

teaspoon

Active Dry or Instant Yeast

1

and 1/2 cups warm water

between 110 and 120 degrees F

4

cups

all-purpose flour

1

Tablespoon

sugar

1

teaspoon

salt

3

Tables canola oil
Instructions
Directions

Sprinkly yeast in 1 1/2 c warm water (between 110 and 120 degrees). In a mixing bowl, combine flour and salt. With dough hook attachment, drizzle in oil until combined with flour and salt. Add sugar.With mixer on low, pour in water/yeast mixture and mix until just combined.

Coat a seperate mixing bowl lightly with oil. Pour dough into oiled bowl and cover bowl tightly with plastic wrap. Let rise 30 minutes on countertop if you plan to use it immediately. Or, (the beauty of this recipe!) refrigerate it up to 3 days. If refrigerated for later use, take out of refrigerator 20 to 30 minutes before you plan to cook it.

The other beautiful thing about this recipe is you can use it for bread sticks, pizza, calzones, etc. Dough will make one large pizza, two 10 inch pizzas with thick crust, 2 batches of bread sticks or cheese sticks in 8 x 11 inch pan. You can use half the crust and store remaining in the fridge up to 3 days.

Yield: 2 10-12 inch pizza