Creamy Greek yogurt, juicy fruit and tasty Honey Bunches of Oats cereal make this
Greek Yogurt Berry Parfait a breakfast to remember!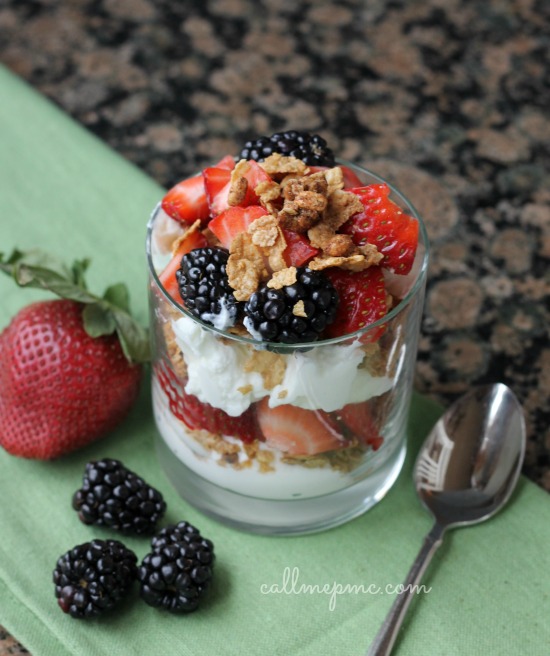 I heard the statistic the other day that 93% of the U.S. population know that breakfast is the most important meal of the day. I'm really surprised that number is 100%! I've heard all my life how important a good breakfast is!
Breakfast is the most important meal of the day.
Don't skip breakfast.
Eating breakfast jump-starts your metabolism.
and on and on….
A quick internet search of "eat breakfast" returned 465,000 results of the benefits of eating a healthy breakfast. Benefits such as
Breakfast provides you with the energy and nutrients that lead to increased concentration in the classroom.
Those who said they skipped breakfast were found to have a higher risk of heart attack or fatal coronary heart disease.
People who ate breakfast as their largest meal lost an average of 17.8 pounds over three months.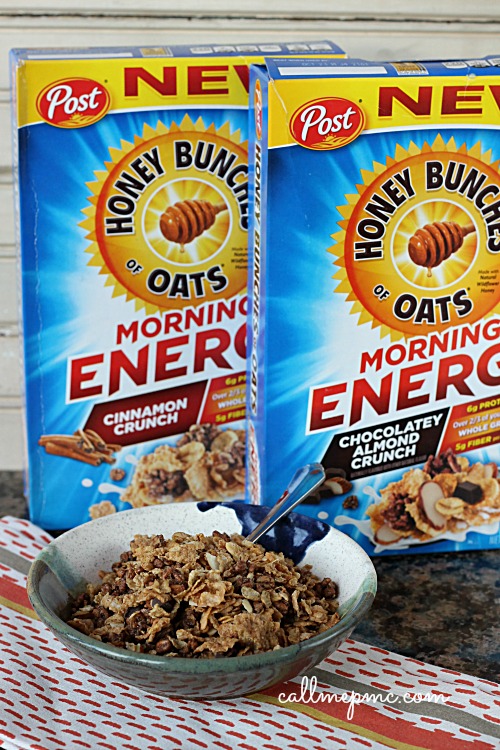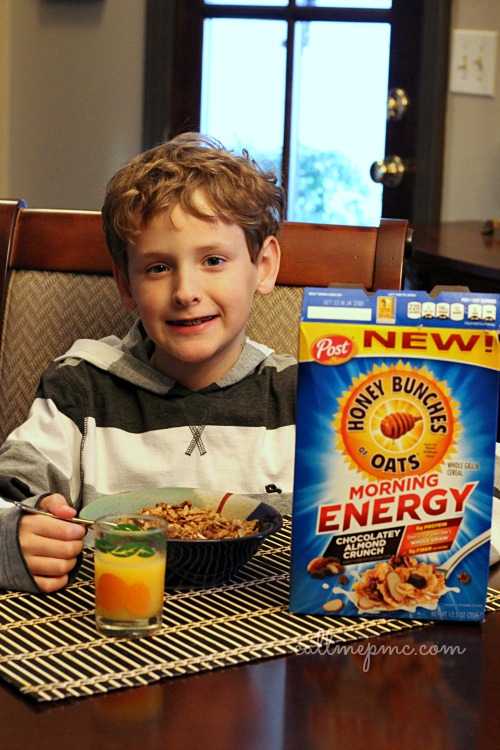 My son loves breakfast as much as I do!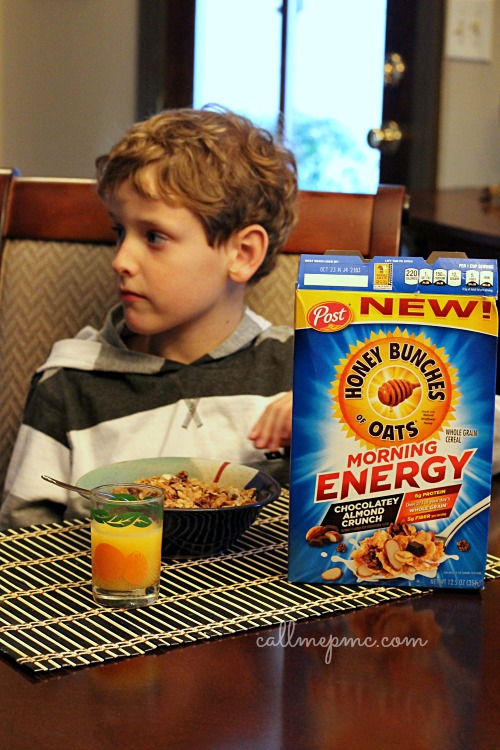 But, sometimes, he gets distracted by the TV when he's supposed to be eating breakfast.
I love breakfast. It is and always has been my favorite meal of the day. You see, I'm a morning person, I wake up "bright-eyed" and ready to tackle the day. I exercise in the mornings. I'm more focused in the mornings. I more productive in the mornings. I'm hungry in the mornings. My boys love breakfast too, but during the week I don't always have time to cook them a big breakfast. Mostly because I start blogging and lose track of time, but, whatever... I still need to send them to school with a full belly and alert mind.
That's why, Honey Bunches of Oats Morning Energy is so awesome! It's A NEW cereal to help get you going in the morning and keep you going all day. Packed with whole grain, protein and fiber, the combination of crispy whole grain flakes and granola clusters doesn't sacrifice on taste to deliver a nutritious, wholesome breakfast. It's available in two flavors, Cinnamon Crunch and Chocolatey Almond Crunch, both are really good. My boys liked the Chocolatey Almond Crunch, but I'm a Cinnamon girl so I prefered the Cinnamon Crunch. These cereals are a great way to jump-start your day and help reduce mid-morning hunger.
But wait!
Do you know what else is great about Honey Bunches of Oats? You can make a rad Greek Yogurt Berry Parfait with it!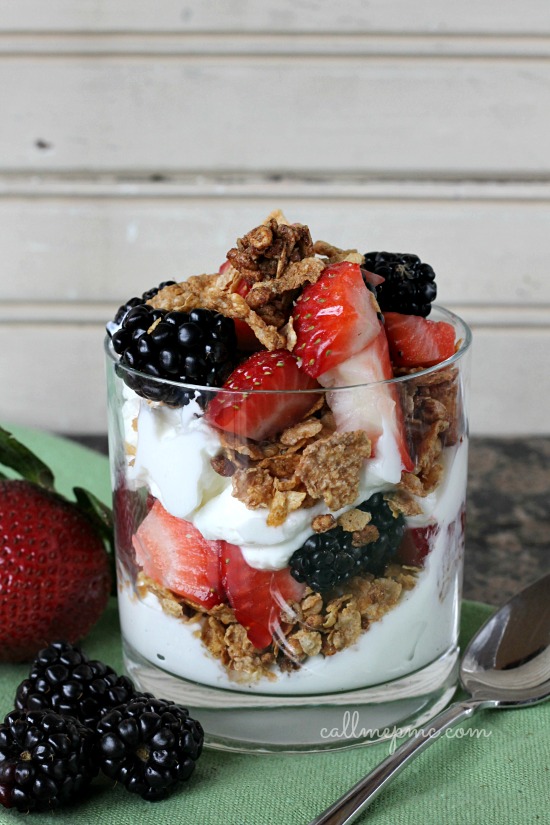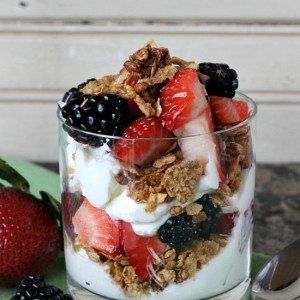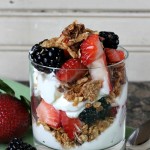 Print Recipe
Greek Yogurt Berry Parfait
Substitute your favorite fruit for the strawberries and blackberries. Calorie calculations used agave nectar for the total.
Ingredients
3/4

cup

Cinnamon Honey Bunches of Oats

1/3

c

strawberries

1/3

c

blackberries

3/4

c

nonfat Greek yogurt

1/2

T

agave nectar or honey
Instructions
In a glass or

bowl

, layer half of the yogurt, strawberries, blackberries and cereal. Repeat for a second layer. Top with agave nectar or honey. Enjoy!
Tried this recipe? I'd love to hear from you. Comment below or mention & tag me on Instagram
Mention @Paula_callmepmc or tag #callmepmc!
Notes
©CallMePMc.com All images & content are copyright protected. Please do not use my images without prior permission. If you want to republish this recipe, please re-write the recipe in your own words, or link back to this post for the recipe.
Nutrition