Mile High Pound Cake is dense, moist and over-the-top good!
Welcome back to my Pound Cake series. This time, I made and tested the Mile High Pound Cake. It's been one of my favorites for years. It lives up to its name.
This cake.
Wow!
This Mile High Pound Cake is the largest, tallest, heaviest pound cake I've made so far. In fact, I extended my tube pan with this trick to ensure the cake didn't overflow!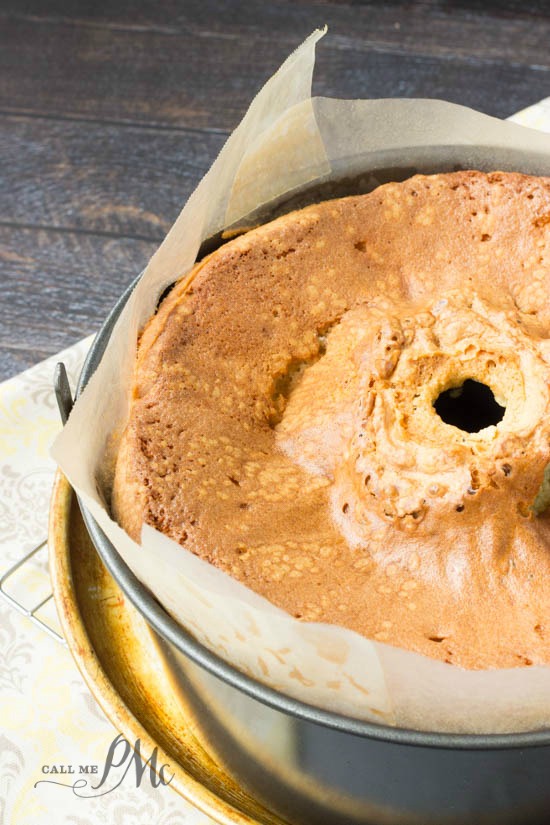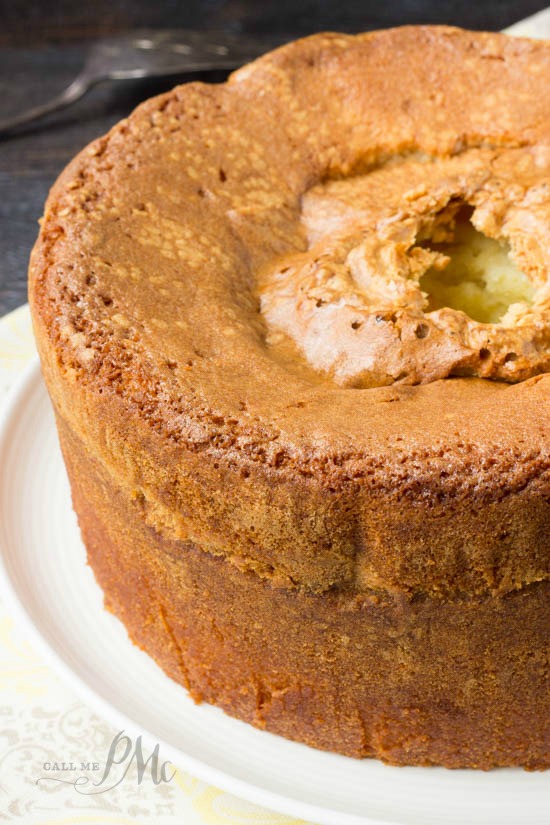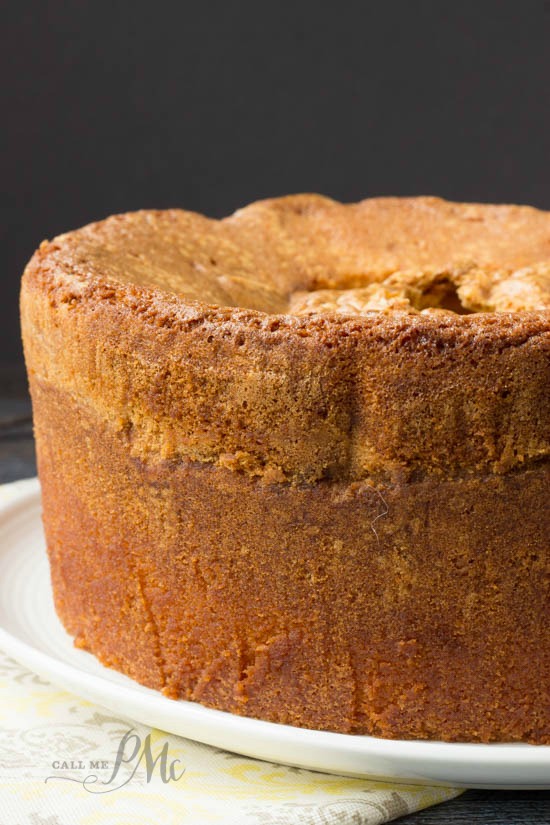 The batter is like silk. It's fluffy, yet rich. It's smooth and light, but has a decadent flair.
Unlike the other pound cakes I've made this cake has baking powder. Most pound cakes are leavened strictly with eggs. Speaking of eggs, this Mile High Pound Cake has 10 eggs! The eggs contribute to that silky texture.
Get all of my pound cake recipes here.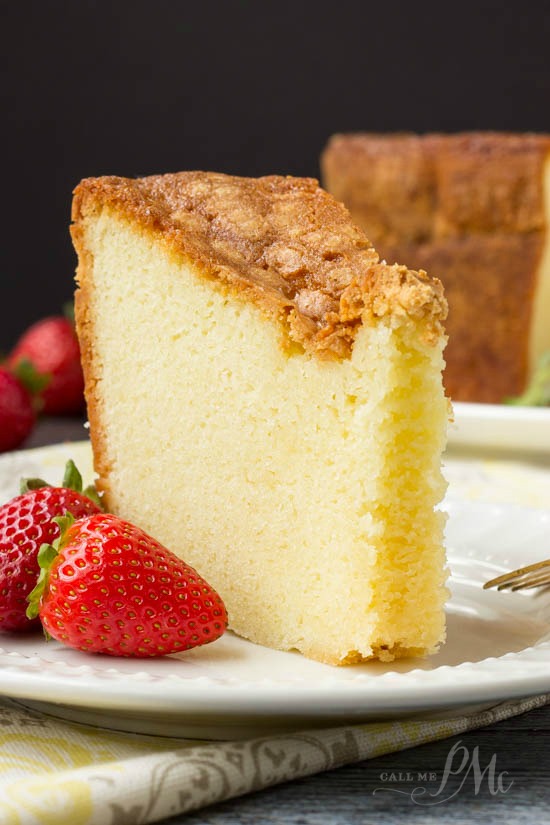 I use a tube pan for this recipe and I still add waxed paper in case it is taller than my pan. I simply cut strips of paper about 3 to 4 inches tall, spray one side of the waxed paper and press to stick it to the inside of the tube pan leaving 2 to 3 inches standing above the pan. Of course, you could purchase a larger pan, but this is the only recipe that I have a problem with rising too high and over-flowing.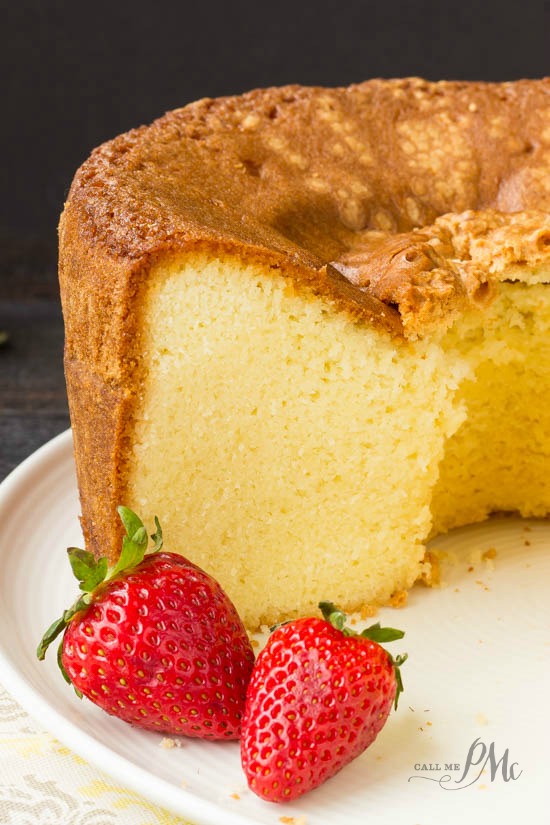 Mile High Pound Cake recipe
Mile High Pound Cake is most like the traditional pound cake than most other pound cakes that I've tested. It has 2 cups of butter, 10 eggs, 4 cups of flour and 4 cups of sugar. Now you know why I was concerned with it overflowing!
I have used a ton of sugar, butter, flour and eggs since beginning my Pound Cake series! Seriously, though, 18 cups of flour, about six pounds of butter, 3 dozen eggs and 2 pounds of sugar!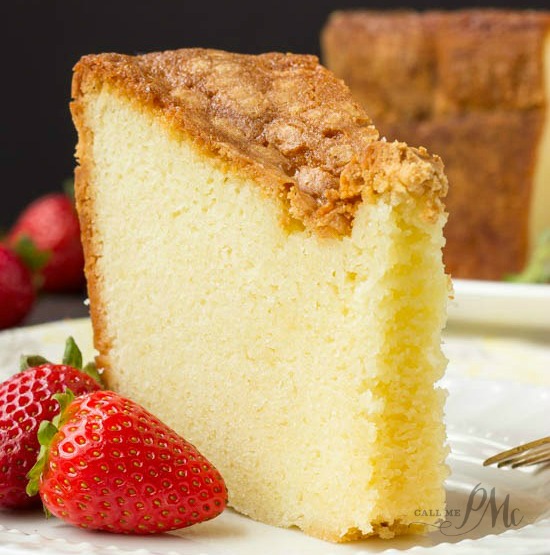 One of my popular pound cake recipes is this Old Fashioned Blue Ribbon Pound Cake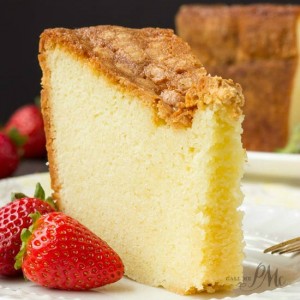 Mile High Pound Cake
Mile High Pound Cake is dense, moist and over-the-top good!
Ingredients
4

cups

all-purpose flour

1

teaspoon

baking powder

4

cups

sugar

¼

cup

lemon juice

½

teaspoon

salt

2

cups

butter at room temperature

10

eggs at room temperature
Instructions
Preheat oven to 325°. Grease and lightly flour bottom of tube pan.

Sift together flour, baking powder and salt. Cream butter. Gradually add sugar, beating all the time. Beat in eggs, 1 at a time.

Add dry ingredients. Beat. Add lemon juice. Pour batter into prepared pan.

Bake for 1 hour and 45 minutes, or until done. Cool on a wire rack.
Recipe Notes
Recipe from Paula @CallMePMc.com All images and content are copyright protected. Please do not use my images without prior permission that includes copying the ingredient list or entire recipe and posting in the comments on Pinterest for Facebook. If you want to share this recipe, please simply link back to this post for the recipe.
Thank you, Paula

I have tested A LOT of pound cake recipes for you. See them all below.