Only three ingredients in this quick and easy Sausage Roll makes it quick, easy and always a crowd pleaser!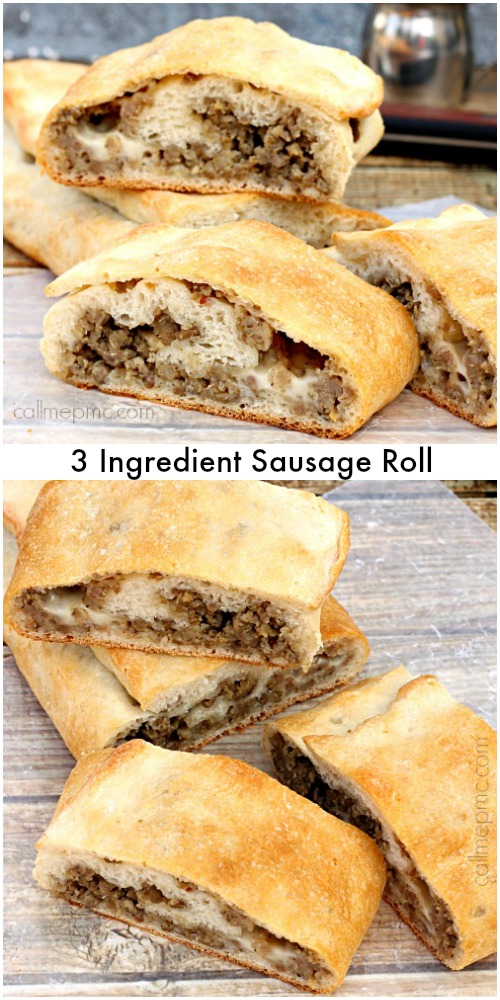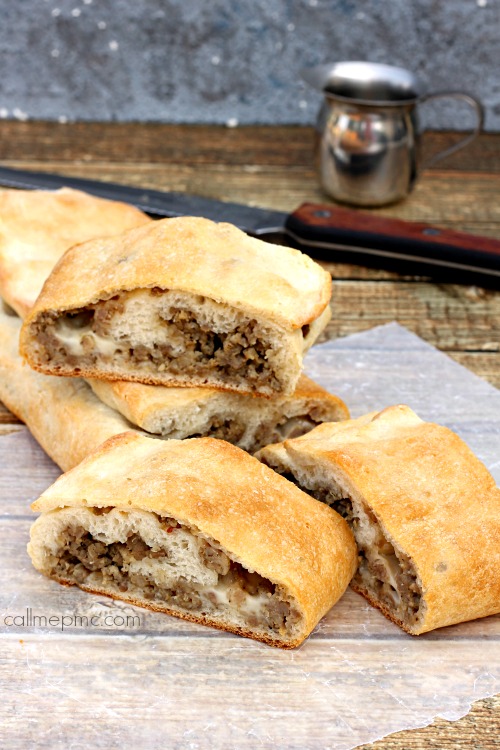 All the boys in my house love breakfast. It's a big occasion on Saturday morning. But, they also request 'breakfast' for dinner during the week. This is a blue-ribbon crowd pleaser in my house day or night. Use it for breakfast, dinner or it also is a great tailgating recipe.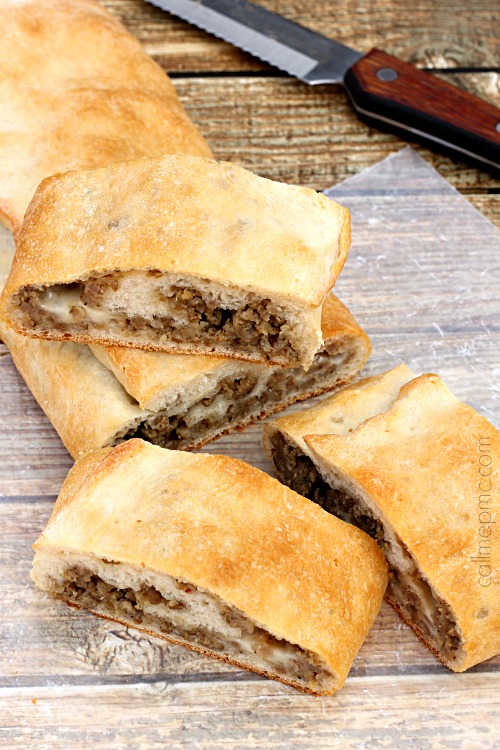 Using pre-made pizza crust makes this Sausage Roll super convenient. I like to stock my pantry with pizza crust, crescent rolls etc so that in a pinch I can put a meal together for my family on short notice. I hate being out of an item and I hate having to get fast food when I have quick and easy meals right at my fingertips. Or, at least, I can have quick meals at my fingertips if I plan a little and keep my kitchen stocked.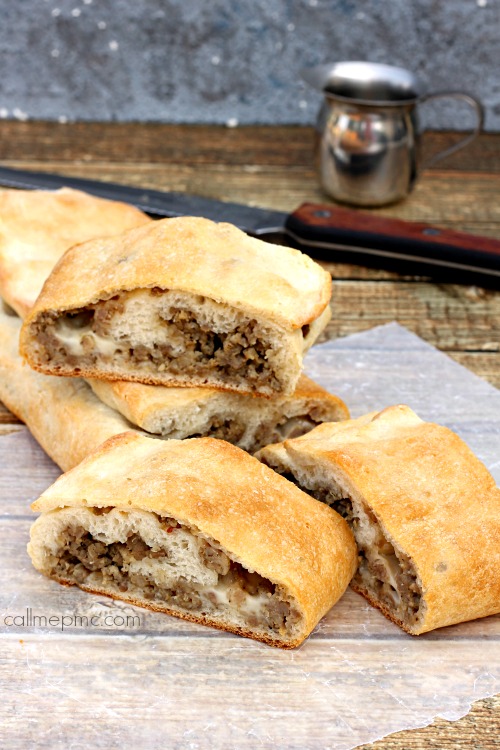 The second ingredient in the Sausage Roll is cheese. Now you'll see I used cheddar (yellow) in the pictures below, I didn't have any cheddar so I used pepper jack cheese in the photos above. Use whatever cheese you have on hand or that you like. I prefer a mild cheddar, but I sure wasn't running to the store at 6:00 a.m. today to get cheese.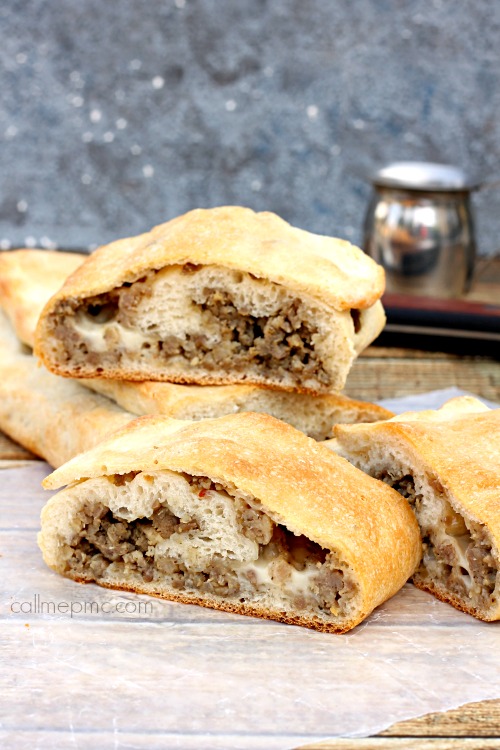 Lastly, you need sausage for a Sausage Roll. I like a mild breakfast sausage. I prefer the traditional seasoning not a sage or maple sausage for this recipe.
Not only is this quick and easy, it's very tasty. Crusty on the outside, spicy from the sausage and creamy with cheese on the inside.
You may also like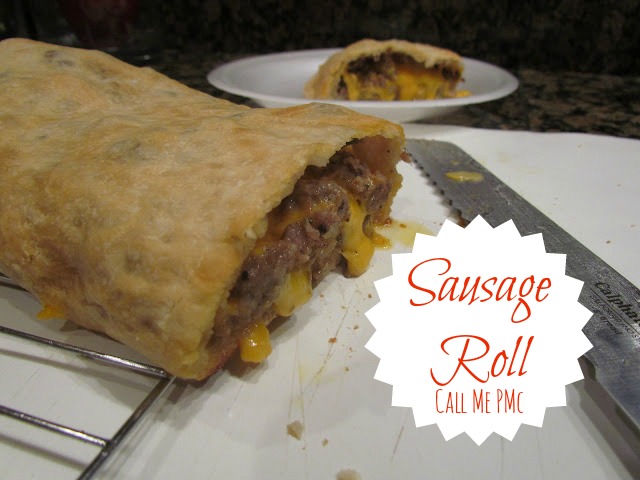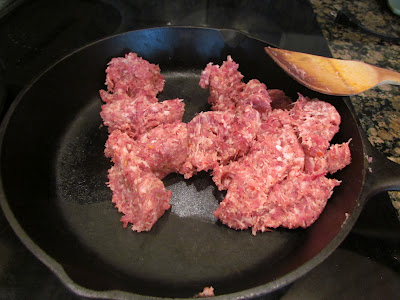 Pork sausage!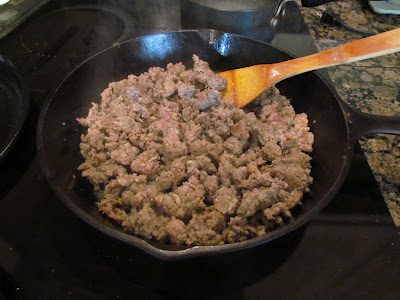 Crumble and brown it!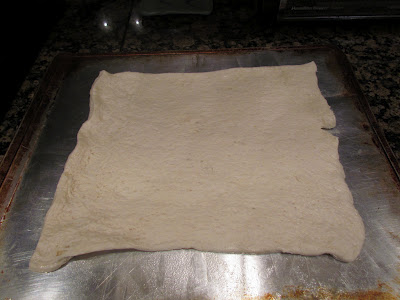 Roll one refrigerated pizza crust out on a cookie sheet.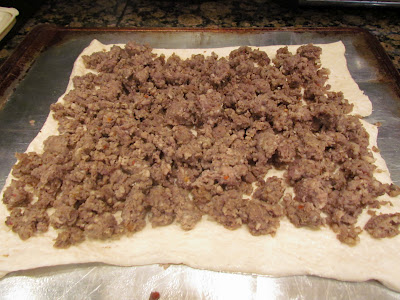 Cover pizza dough with sausage.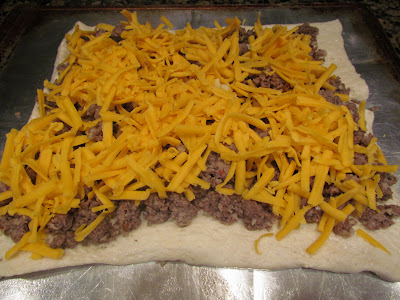 You guessed it, sprinkle grated cheese on top of sausage.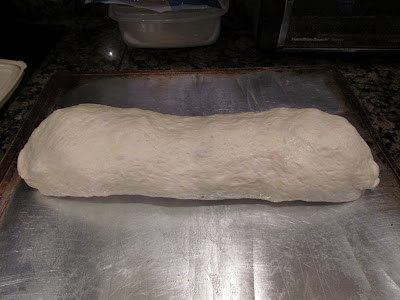 Roll up and pinch ends.
Cook about 30 minutes at 375 degrees or until golden brown. Cool 4 – 5 minutes before slicing.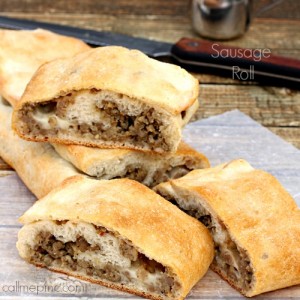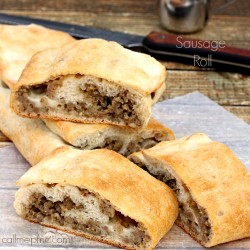 Sausage Roll
Recipe from Paula @CallMePMc.com All images and content are copyright protected. Please do not use my images without prior permission that includes copying the ingredient list or entire recipe and posting in the comments on Pinterest. If you want to share this recipe, please simply link back to this post for the recipe. Thank you, Paula
Ingredients
1

can refrigerated pizza dough

1

lb.

ground pork sausage

any flavor

1

lb.

grated cheddar cheese
Instructions
Crumble and brown sausage in skillet on stove until no longer pink. Drain grease. Open dough and stretch out on a greased cookie sheet. Flatten slightly. Sprinkle sausage then cheese on top. Roll up jellyroll style starting on long side. Bake in 375 oven until brown about 25-30 minutes. Slice into pinwheels. Serve plain or with maple syrup.