Tips & Tricks for a Green Lawn #5
This post may contain affiliate links that won't change your price but will share some commission.
Tips & Tricks for a Green Lawn #5.
HomeDepot
I've been doing a series of posts: Tips and Tricks for a Green Lawn. If you missed any of the tips you can read Post 1, Post 2, Post 3, and Post 4. Today I'll be wrapping up this series on the lawn.
I enjoyed this series, it gave me an opportunity to share another one of my passions, gardening. Since I haven't had a lot of time to devote to the lawn and my flowers, much less growing vegetables the last couple of years, this gave me the much-needed opportunity to get back out there.
Wesley has always been the lawn expert, but I have learned a lot of valuable information and shared it in this series. If you don't take anything else away from this series, just remember these two tips:
Use a slow-release fertilizer 6 to 10 weeks apart

Water but don't overwater, one inch per week is ideal
This was my project from the beginning. However, it didn't take the family along to join in and help.
First, we decided to plant a couple of shrubs to replace some looking not so healthy.

We planted tomato plants
As well, we planted flowers around the mailbox and flowers near the front door
We replaced perennials that had seen better days.
I re-potted a Nandina in the urn at the front door.
We actually had a fun family workday! And the boys have taken ownership of the tomato plants by watering and checking on them without being told.
Tips & Tricks for a Green Lawn #5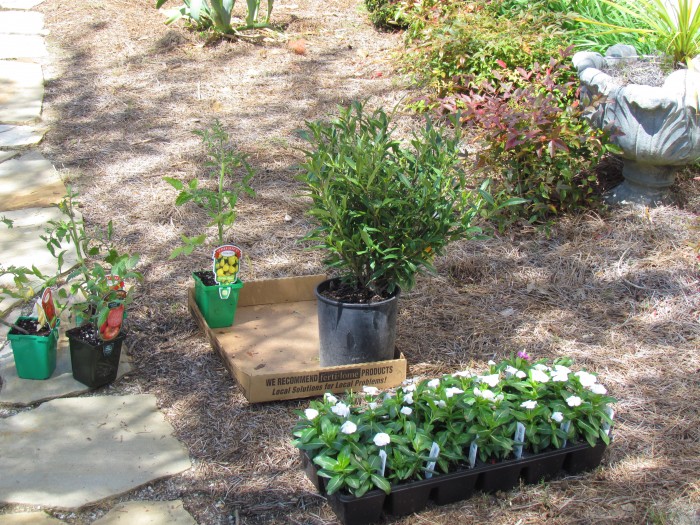 Some of the plants we bought in addition to lawn supplies.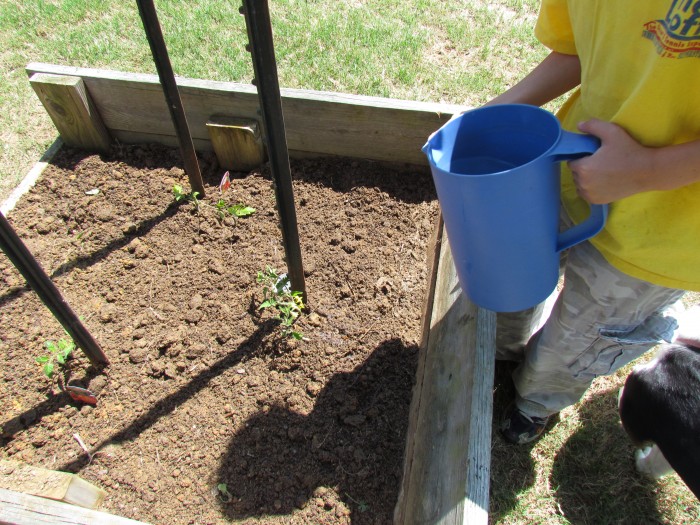 We planted 3 tomato plants and gave Lincoln and Ryder the responsiblity of taking care of them.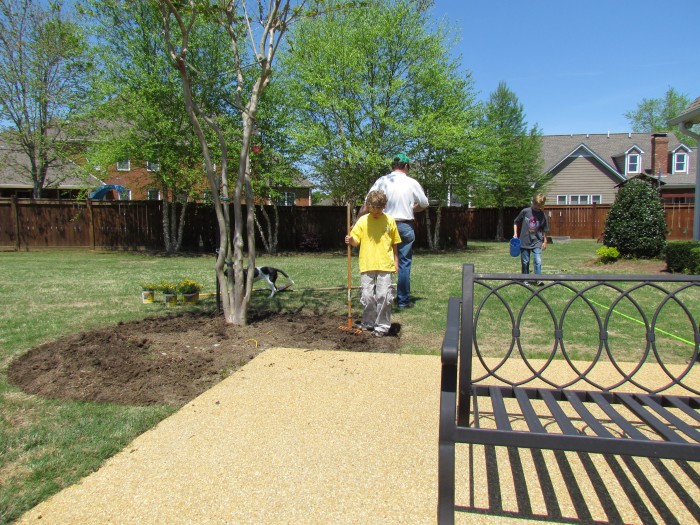 The boys also helped with preparing the ground and planting the perennials.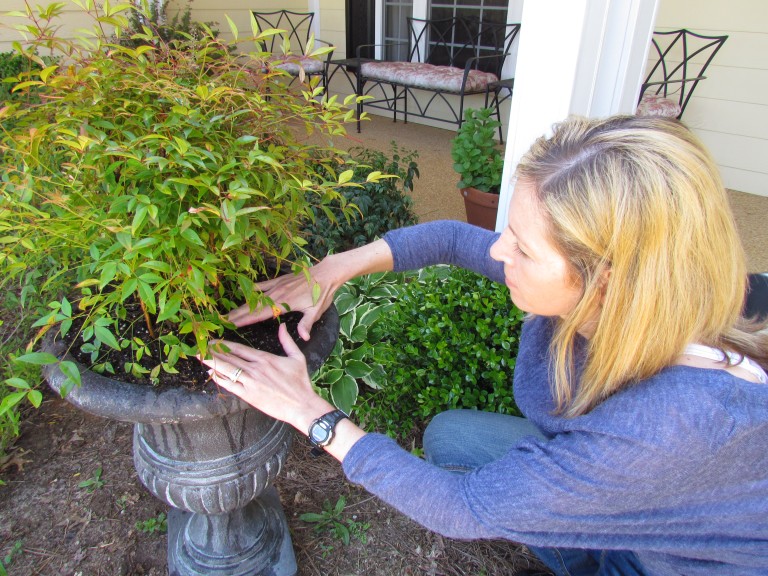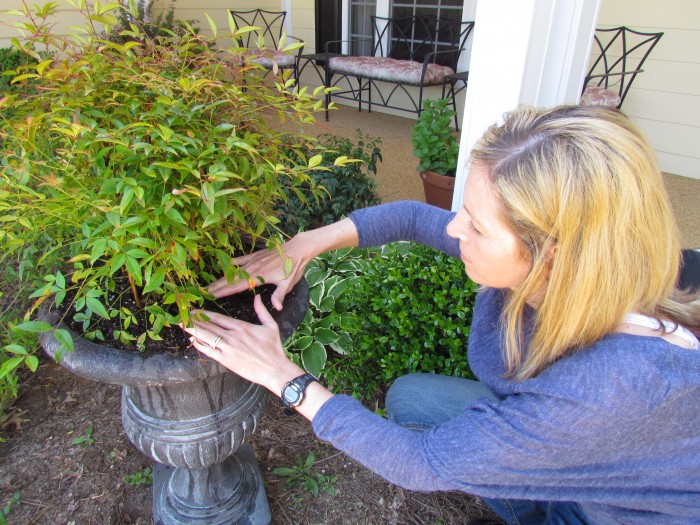 I re-potted this large Nandina that was growing out of the urn.
Remember my lawn maintenance lawn tips:
Feed

Weed
Water
Mow
Regardless of how large or small your lawn is, Home Depot has a product that's perfect for you. Make a plan from the above recommendations on what you need to tend to #DigIn to lawn care now, make a list of products you need and head out to Home Depot.
It's home improvement time, and The Home Depot has everything you need for spring. No matter what projects you want to tackle, The Home Depot has you covered and can help you #DigIn to spring.
Spring is the perfect time for all your outdoor home renovations. Shop The Home Depot for terrific values on new patio furniture, landscape supplies such as fertilizer and potting soil, and outdoor grills. Keep your lawn and garden looking great, too, with the huge selection of lawnmowers, edgers and trimmers, and garden tools.
Visit The Home Depot Garden Club for product ideas from kick-starting your Spring with seed starter kits to building a window bird feeder.
This is a sponsored post written by me on behalf of The Home Depot.
As an Amazon Associate, I earn from qualifying purchases. This post contains affiliate links. If you click the link and make a purchase I will receive a small commission at no cost to you. Visit all my recommended products at Paula's Picks on Amazon. Read my entire Privacy Policy here.
REMEMBER TO SUBSCRIBE TO Call Me Pmc Newsletter FOR FREE AND RECEIVE FRESH RECIPE NOTIFICATIONS DELIVERED INTO YOUR INBOX! You may also want to join my Facebook Group, Call Me Pmc- Easy Recipes.