BEST BRUSSELS SPROUTS FOR THANKSGIVING
This post may contain affiliate links that won't change your price but will share some commission.
Best Brussels Sprouts for Thanksgiving – Brussels Sprouts should be on your holiday menu this year! Why? For one, Brussels Sprouts balance an otherwise heavy meal. As well, they're in season in late fall and early winter making them readily available during Thanksgiving and Christmas.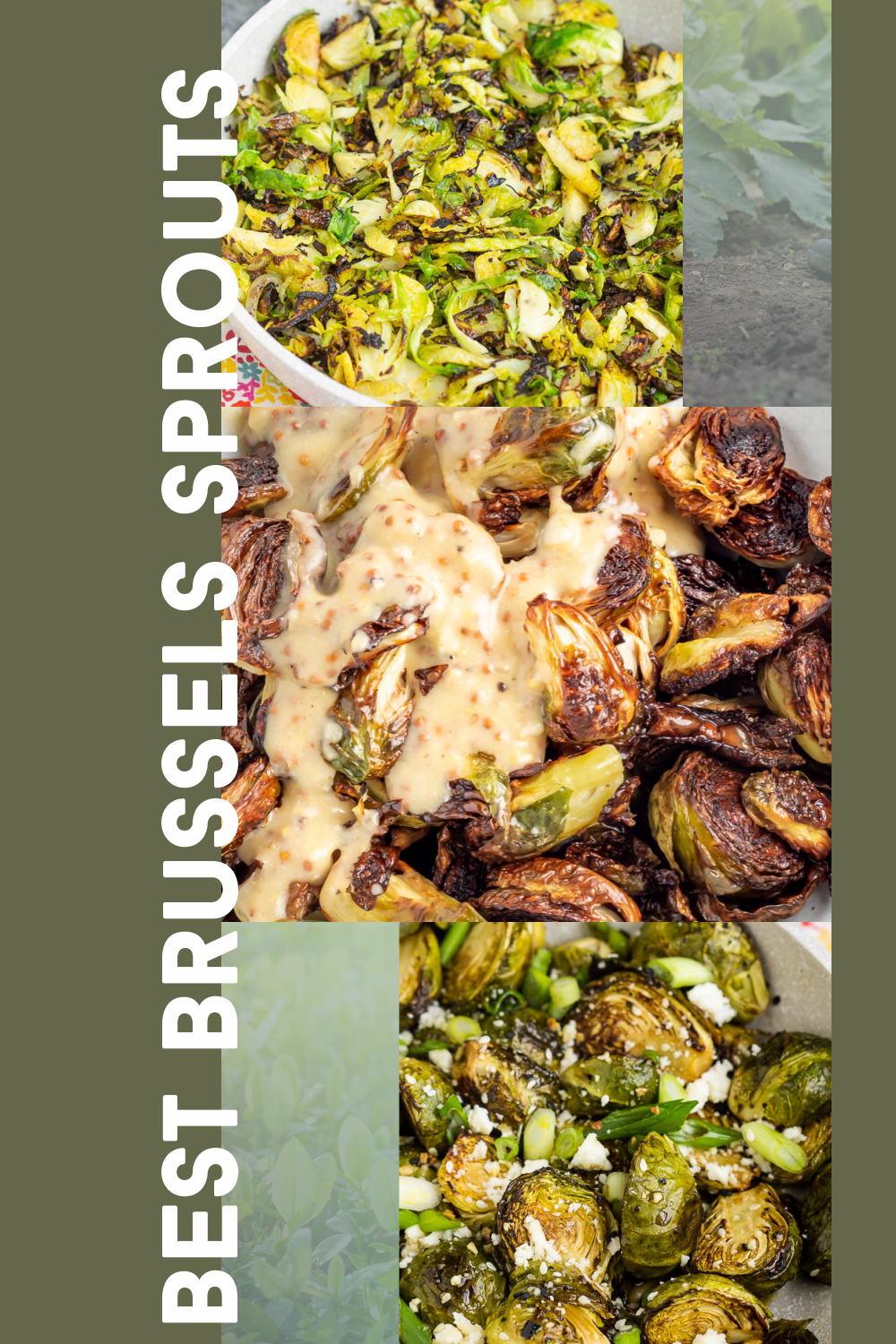 REMEMBER TO SUBSCRIBE TO Call Me Pmc Newsletter FOR FREE AND RECEIVE FRESH RECIPE & news notifications DELIVERED INTO YOUR INBOX! You may also want to join my Facebook Group, Call Me Pmc- Easy Recipes.
BEST BRUSSELS SPROUTS FOR THANKSGIVING
Are Brussels Sprouts good for you?
Brussels Sprouts are a cruciferous vegetable and contain cancer-protecting compounds, decrease inflammation, and improve blood sugar control.
As well, Brussels sprouts are high in fiber, vitamins, minerals, and antioxidants, making them a nutritious addition to your diet.
Where should Brussels sprouts be stored?
First, remove any yellowed or wilted leave and store fresh, unwashed, and untrimmed Brussels sprouts in a plastic bag in the crisper drawer of the refrigerator.
If you purchase loose sprouts in a cardboard container covered in cellophane, remove the wrapping and examine the vegetables. Remove any sprouts that are damaged, before re-covering and storing in the crisper.
Avoid washing Brussels sprouts until you're ready to prepare them, as the moisture can cause decay. Brussels sprouts best when prepared within three to four days of purchase.
How do you roast Brussels sprouts so they are not soggy?
Avoid boiling or steaming Brussels sprouts. Moist heat makes Brussels sprouts soggy and smelly, not good. Instead, roast them in the oven or on the stovetop.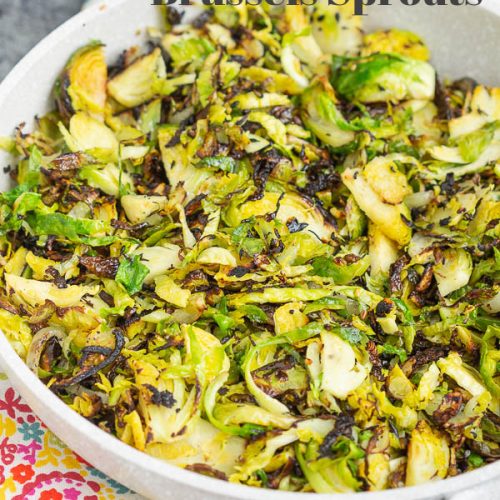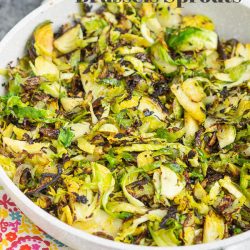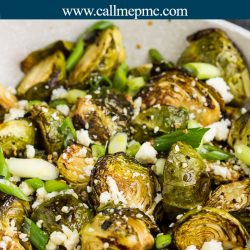 Roasted Brussels sprouts are perfectly crispy on the outside, tender, soft on the inside, and coated in a lusciously sweet and spicy glaze.
make this recipe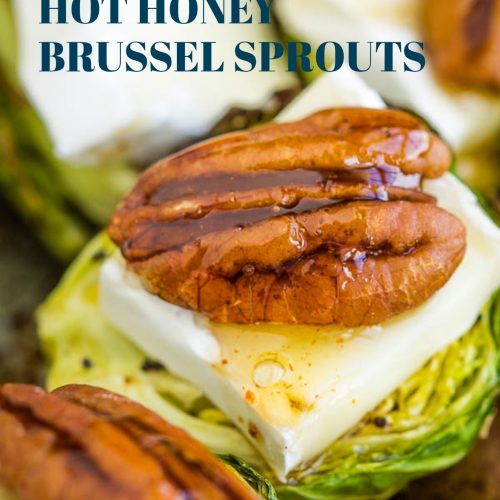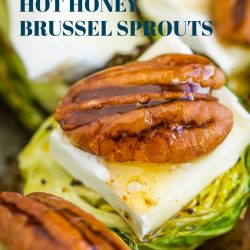 Roasted Brussel Sprouts are topped with pecans, brie, and a sticky, sweet, and spicy glaze.
make this recipe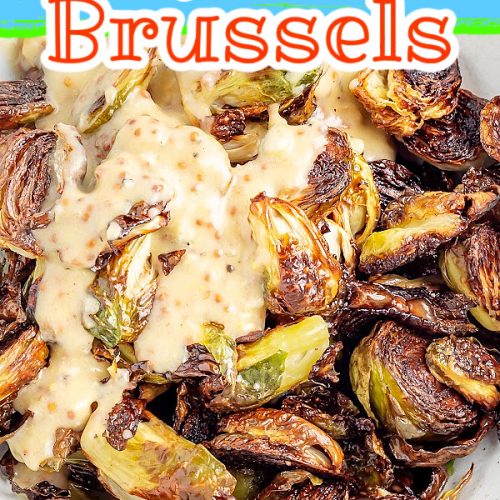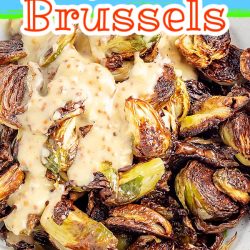 Roasted Honey Mustard Brussels Sprouts are cooked until tender and crispy then toasted in a tangy honey mustard sauce. This is a tasty low-carb, healthy recipe.
make this recipe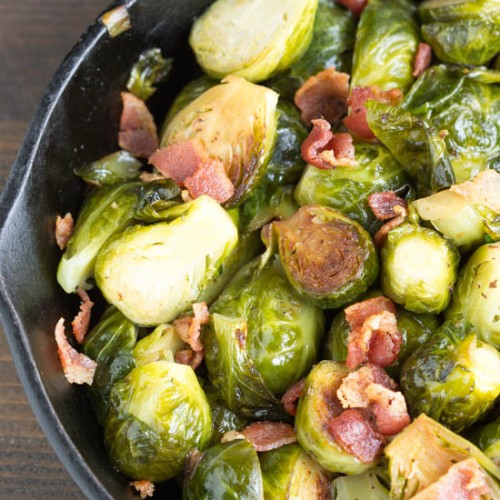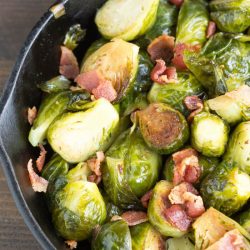 Kentucky Bourbon Braised Bacon Brussel Sprouts are full of flavor from braising them in a bourbon, apple juice, and honey and tossing with smokey bacon.
make this recipe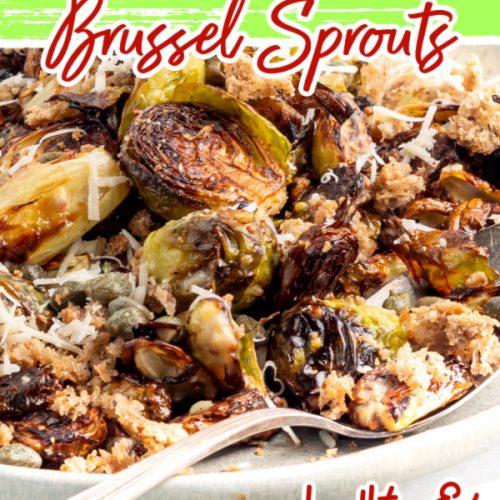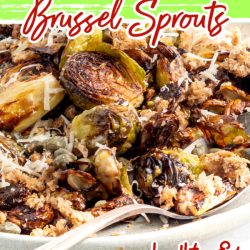 Caesar Roasted Brussels Sprouts Recipe, a new twist on an old favorite, tastes simply amazing! This side dish is simple, light, and spectacularly delicious.
make this recipe
SHOP THIS POST
As an Amazon Associate, I earn from qualifying purchases. This post contains affiliate links. If you click the link and make a purchase I will receive a small commission at no cost to you. Visit all my recommended products at Paula's Picks on Amazon. Read my entire Privacy Policy here.