I mean, you could just make a traditional Club sandwich.
But, why would you when you can make this show stopper?
Trust me, it's as good as it looks.
It would also be good sliced and served at a cocktail party or while tailgating.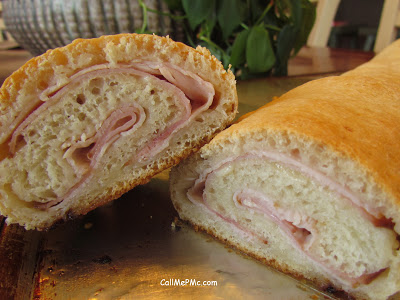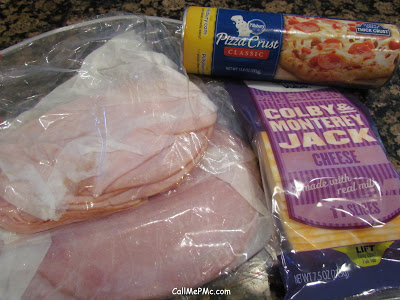 I used turkey, ham, cheese slices,  and pizza crust.
I meant to put bacon in it!!
I forgot the bacon – curses!
Typically, roast beef is in a Club Sandwich, but it's not my favorite.
Use it if you like it.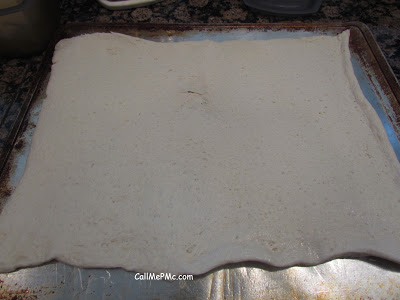 This is very difficult, so pay attention.
Unroll pizza crust on a cook sheet or jelly roll pan.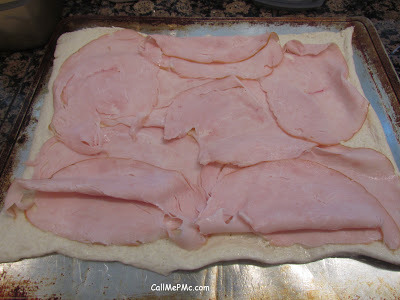 Layer your turkey on dough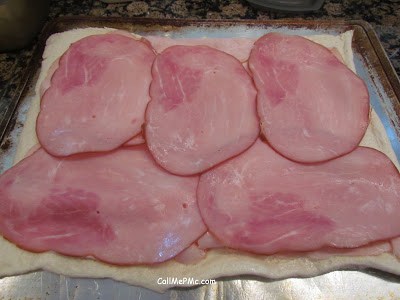 Layer your ham on dough, then lay slices of cheese over meat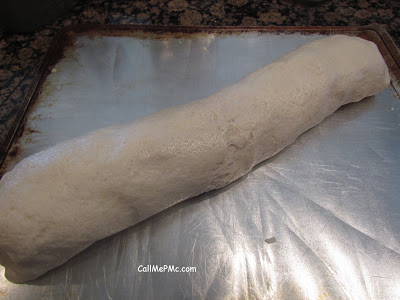 Roll, pinch the seam and ends to seal
Bake it!
Slice it!
Eat it!
Enjoy it!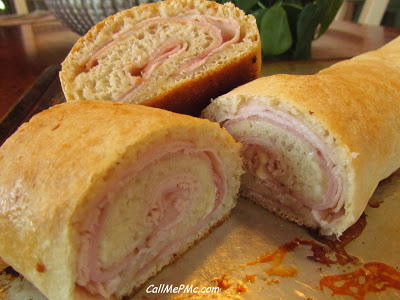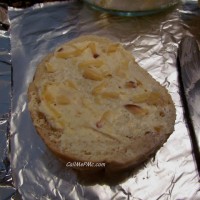 Print Recipe
Club Pinwheels
Ingredients
6

slices

of bacon

chopped

8

slices

of Colby Cheddar cheese

or 2 c shredded cheese

5 to 7

slices

ham

I used Bryan West Virginia flavor

5 to 7

slices

turkey

I used Sara Lee smoked turkey

5 to 7

slices

roast beef

I did not use roast beef

1

11 oz can refrigerated pizza crust
Instructions
Heat oven to 375 degrees. Spray

cookie sheet

or jelly roll pan with non-stick spray. (If you don't seal the dough sufficiently the cheese may melt and ooze out, using a pan with 1 inch sides would be best.) Unroll dough and layer meats then cheese. Roll up beginning on the long side. Pinch seam and ends to seal. Bake at 375 degrees 30 minutes or until golden brown. Cook 5 minutes before slicing. Slice into 1.5 inch slices.