Easy Asian-inspired Main Dish Recipes
This post may contain affiliate links that won't change your price but will share some commission.
From Mongolian Noodles to General Tso Chicken enjoy these Easy Asian-inspired Main Dish Recipes at Home.
Are you tired of the same old dinner routine? It's time to spice things up with some easy and flavorful Asian-inspired main dishes! From the beloved classic noodles to mouthwatering fried ramen, this article will take you on a culinary journey through some of the most delicious and simple Asian-inspired recipes you can make at home. Learn how to make these dishes yourself and impress your taste buds and guests alike. Get ready for a journey through the exciting flavors of Asia!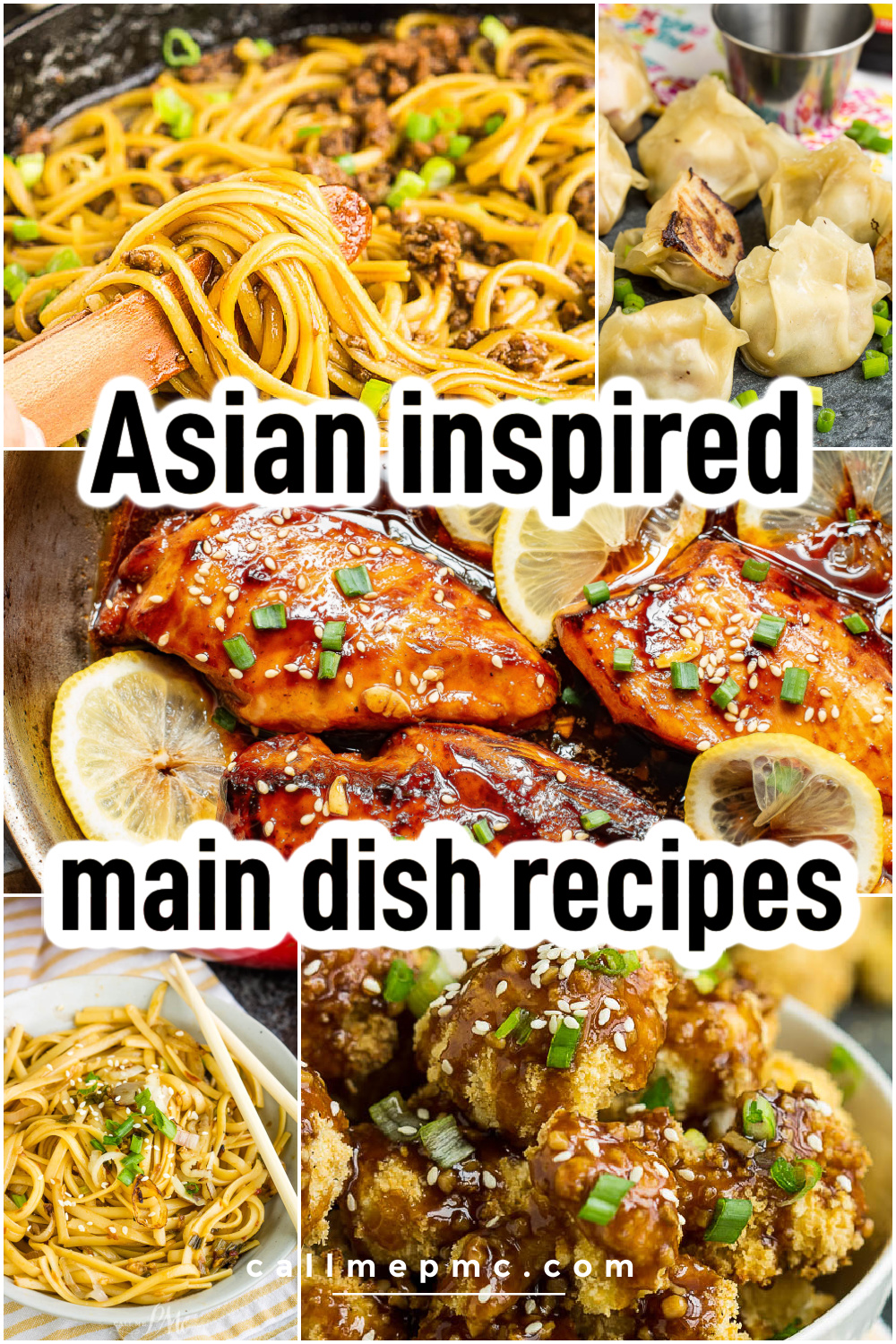 Easy Asian-inspired Main Dish Recipes
Why go Asian-inspired?
Asian cuisine is known for its bold flavors, intricate spices, and unparalleled variety. Whether you're a foodie or a novice cook, there are countless reasons to explore the world of Asian-inspired cooking. Not only do these dishes offer a welcome break from the usual dinner routine, but they also introduce you to new ingredients and techniques. From the umami-packed flavors of soy sauce to the heat of chili peppers, each dish is an adventure in taste. And with so many easy-to-follow recipes available, there's no need to fear the unknown when it comes to trying Asian-inspired dishes. So why not embark on a culinary journey today and discover the magic of Asian-inspired cuisine?
Who doesn't crave a delicious bowl of Asian takeout?
Now you can get all the same flavors at home with these super easy Asian recipes! The best part is you don't have to wait in line, or even leave your house. Below are tasty and easy recipes that you can make yourself at home. Expect to get all the flavor of your favorite takeout dish without all the hassle. And the best part? Even beginners with no cooking experience can master it. So roll up your sleeves, fire up the stove, and make your own delicious Asian takeout right at home.
Shop my curated list of Asian cooking essentials. Furthermore, if you're into experimenting with different cuisines try my Mexican-inspired recipes.