Moist, tender and full of warm, fall spices, this Fresh Apple Cake is a delicious classic. To take it over the top, I smothered it with my all-time favorite cream cheese glaze.
Did you ever play that game with an apple when you were young where you would twist the apple stem each turn cooresponded with a letter of the alphabet and whatever letter you landed one your boyfriend's first name would start with that letter? So one turn equal A, two turns B and so on. So if you wanted your boyfriend to be Adam, that stem would never come out in one turn. Alternately, my stems never made it to 'W' either. So how is it I married a 'Wesley'? So weird.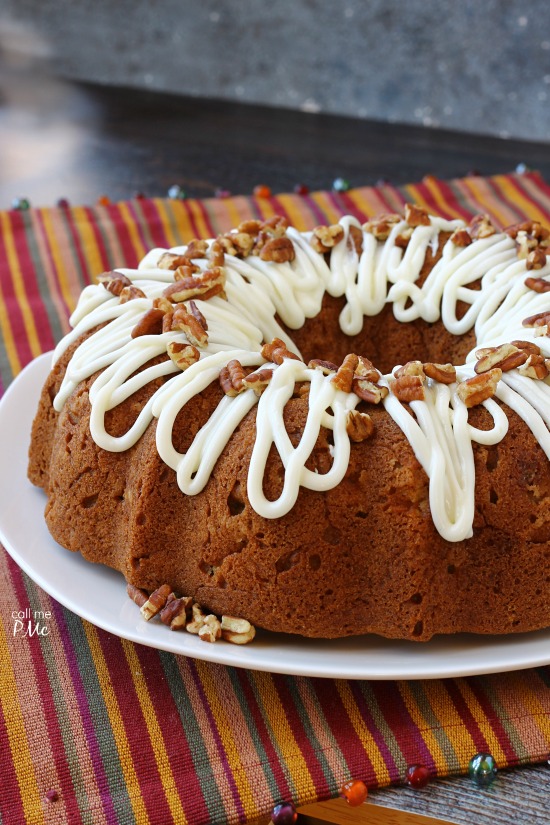 You know what's funny, I can't pick up an apple without twisting the stem and singing the ABC song.
Of course, when you go to peel the apples for this Fresh Apple Cake, it's completely up to you if you want to participate in my little ritual. But, I highly recommend it. 🙂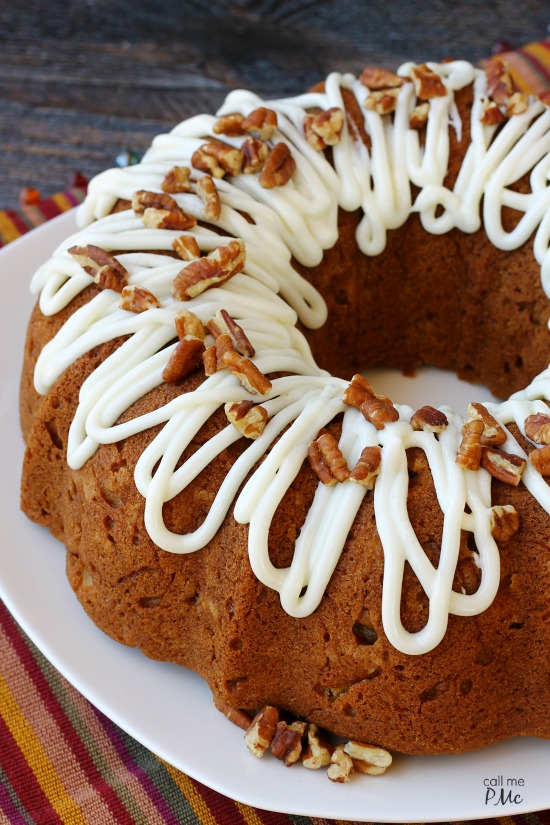 This Fresh Apple Cake is one of my very favorite cakes… to make and to eat. I like it best made with Gala or Golden Delicious apples. I have also made it in a bundt pan, as shown, in a sheet pan with Brown Sugar Icing and in 3 eight inch layers with
Cream Cheese Icing
. It never disappoints. I hope you enjoy it!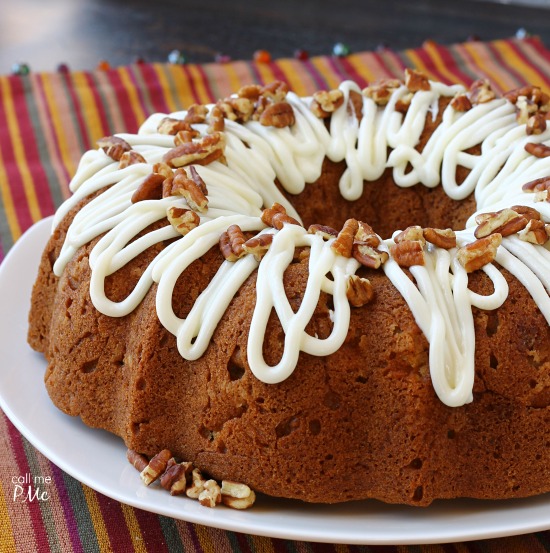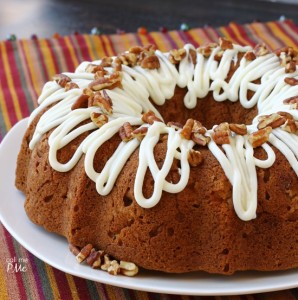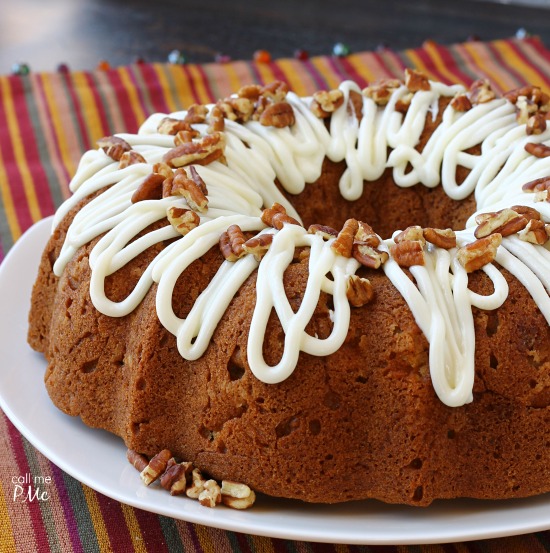 Print
Fresh Apple Cake
Yield 16
Moist, tender and full of warm fall spices, this Fresh Apple Cake is a delicious classic. To take it over the top, I smothered it with my all-time favorite cream cheese glaze.
Ingredients
Cake
1/2 cup vegetable oil
4 tablespoon butter, room temperature
1 and 1/4 cup packed brown sugar
3 large eggs, room temperature
1/2 cup buttermilk
2 teaspoon vanilla
3 cup all purpose flour
1 teaspoon baking soda
1/2 teaspoon salt
1 teaspoon cinnamon
1/2 teaspoon nutmeg
2 and 1/2 cups apples, peeled and chopped (about 2 apples)
1 cup pecans, chopped (optional)
Brown Sugar Icing
1 c brown sugar
1/2 c butter
1/4 c evaporated milk
1 tsp vanilla
Instructions
Cake
Preheat oven to 350 degrees F.
Cream oil, butter and brown sugar until light and fluffy.
Add eggs one at a time, blending after each addition.
In a small bowl, sift the dry ingredients; flour, baking soda, and salt.
Add vanilla to buttermilk.
On low speed, add flour mixture alternately with buttermilk mixture into the creamed mixture.
Fold apples (and pecans, if using) by hand.
Pour batter into well greased 12 cup bundt pan.
Bake at 350 degrees F for 40 to 45 minutes. Leave in pan for 20 minutes before removing to allow cake to set.
Brown Sugar Icing
Boil sugar, butter and milk for 2 minutes, stirring constantly. Remove from heat and add vanilla. Beat with spoon until it cools. Pour over cake.
Notes
Store on counter 2 days or in refrigerator up to 5 days.
For more scrumptious recipes, fun projects and exciting news, follow me around the web!
Pinterest, Facebook, Twitter, Instagram, Google+, Bloglovin'
Hungry for more? Here are more apple recipes you'll enjoy. Click the picture for the recipe.