Are you following on Pinterest? Call Me PMc
This truly is a Never Fail Pie Crust. My sweet Hubs gave me a food processor for our anniversary this year. I had only made a pie crust once before and, although edible, it wasn't the best crust I'd ever eaten! That was before the food processor!
I'll have to say, cutting the shortening and flour together in the processor makes all the difference in a pie crust. I think I just wasn't patient enough cutting them together by hand. So, if you've given up on the prefect crust, give this one a try. I think you'll be happy you did.
And, I may just have a couple of recipes coming up that you'll need this for! (wink, wink)
This crust is flaky; the secret to a flaky crust is to have your ingredients cold and handle it as little as possible. Don't over process the dough, stop when it just begins to crumble. Form a ball using your hands, don't allow it to process until it reaching ball stage.
I have used this for sweet as well as savory pies, tarts and hand pies. I have not tried to freeze the dough since this recipe only makes one crust, but I have had friends recommend it with great success.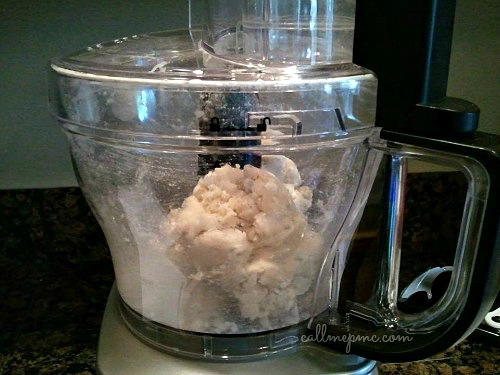 Mix ingredients in food processor.
Handle with your hands as little as possible so the ingredients stay cold.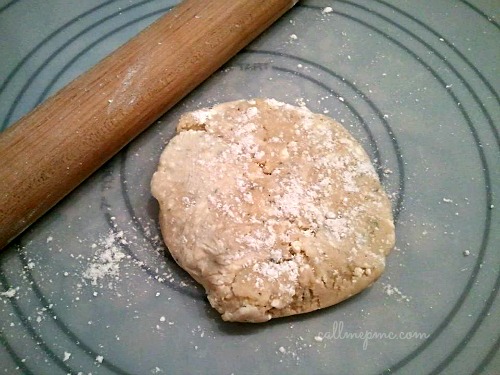 Crust will be dry. Pull it together, quickly, using hands.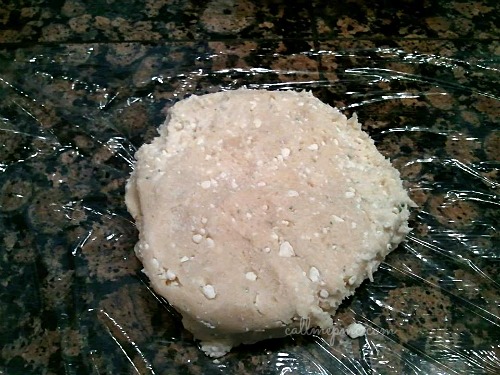 Form dough into a disc, wrap in plastic wrap and refrigerate.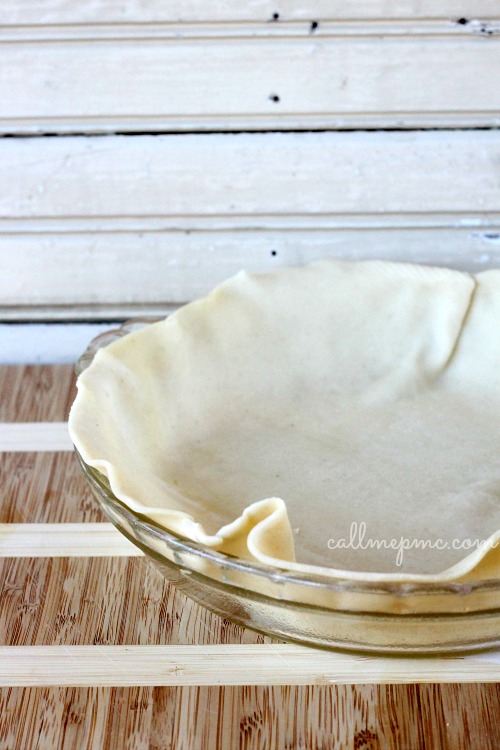 Roll crust thin and place in pie shell, make hand pies, tarts or whatever your creative mind can imagine!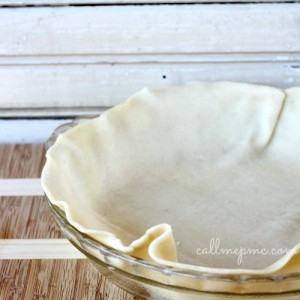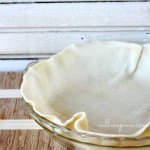 Print Recipe
Never Fail Pie Crust
Original recipe by Paula Jones for Call Me PMc © 2012 – 2013 CallMePMc.com – All Rights Reserved
Ingredients
1 1/2

cup

all-purpose flour

4

Tablespoon

unsalted butter

cubed

5

Tablespoon

shortening

1/2

teaspoon

salt

3

Tablespoon

ice water
Instructions
Cute the

butter

and shortening into cubes. Freeze 30 minutes beforehand.

With the regular blade attached, add flour. Add butter and pulse/ add shortening and pulse. The butter and shortening need to be very cold.

Add salt and pulse 3 times for 3 counts each time.

With the processor running, pour ice water into the

bowl

. Process just until the dough begins to get crumbly. Do not wait until it's a big clump. It will be way too moist at that point and will be tough.

Stop the processor and dump the dough onto a sheet of plastic wrap. Using your hands, press the dough into a ball squeezing if necessary to make it stick together.

Wrap the dough in plastic wrap and chill it about 30 minutes in the refrigerator. Roll it out on a cool surface if possible. This will prevent the fat from melting. At this point you are ready to follow your recipe for baking.
Notes
Refrigerate a minimum of 30 minutes an hour to 1 1/2 hours is better. Work as quickly as possible when roll the dough, so as to keep the fat cold. This is what makes it flaky.
Do you like cakes or pies better to make? to eat?
Pumpkin Pie Pop Tarts