Savory Game Day Recipes
Enjoy the big game with these easy to make, favorite finger foods and festive tailgating snacks.
I waited for this time of year since January 6! Yep, the start of college football. From now until December every weekend will be full of football games. Our weekends are full of tailgating, cocktailing, talking about football, watching football, debating football and catching up with friends we only see during football season! I can't wait! Second only to the football game is what I'll be wearing I'll be cooking for our tailgate. For this reason, I've perused some of my favorite blogs for recipes perfect for tailgating. Below you'll find easy-to-prepare savory recipes perfect for tailgating at the venue or entertaining and watching at home!
You may also like these game day collections! Click the round photo for recipes.
Super Bowl & Game Day recipes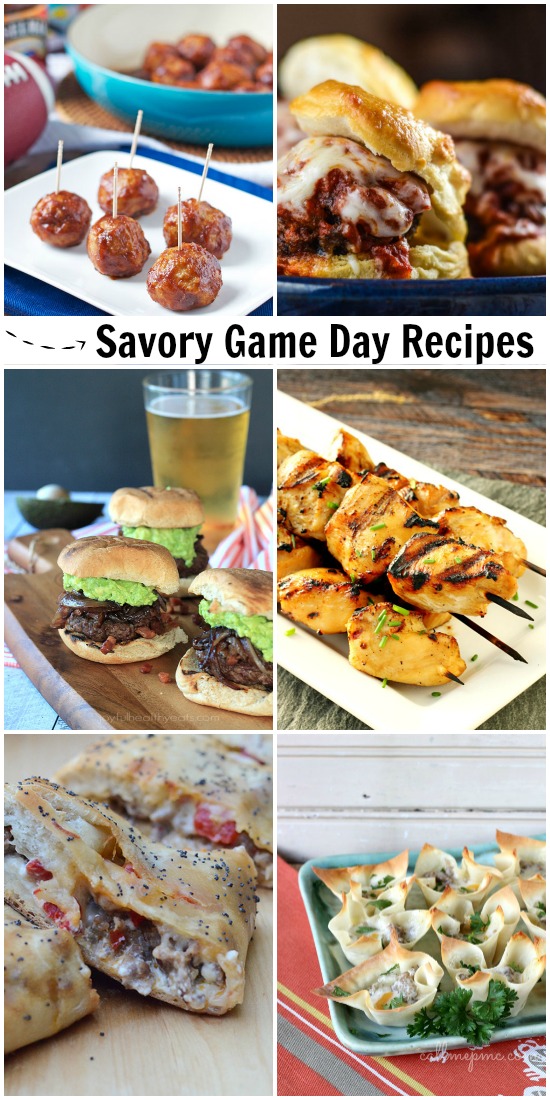 Click the photograph below for the recipe!
What do you like most of tailgating and game day? Do you like football or just the social aspect of it? I hope you enjoy these Savory Game Day Recipes.