Ultimate Snack Mix recipe is highly adaptable and irresistible! A special oil and spices make this party mix the best around. It's perfect for snacking any time of day!
Let's be real, you won't be able to stop eating this Ultimate Snack Mix!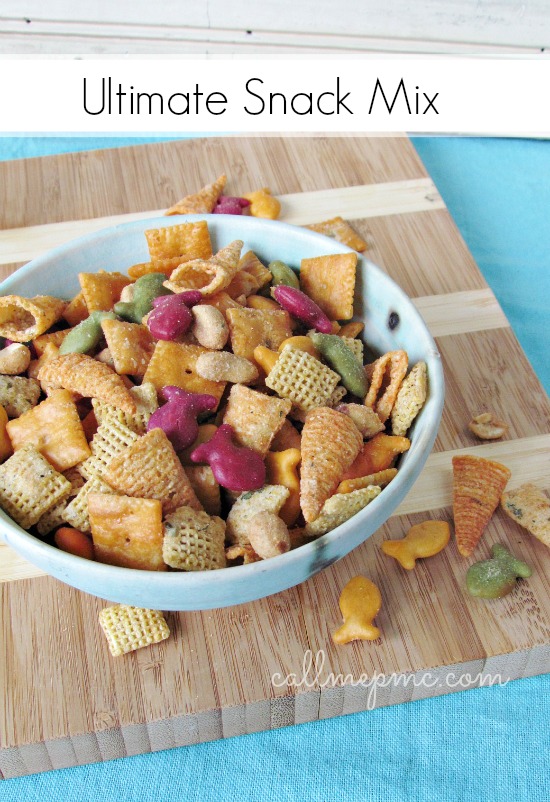 Raise your hand if you like to snack?!
Yeah, me too! In fact, Big Daddy claims all I do is snack. Welllllll, it could be true! My Ultimate Snack Mix is a flavor explosion and full of crunchy goodness. It's hard not to snack on it. It's also easy to throw together and perfect for a party. It will be your new favorite!
I adore this Ultimate Snack Mix. I don't usually make a 'Snack Mix' just for us. I'd eat wayyyyyyyy too much of it. For some reason, I associate the traditional Chex Mix with Christmas. That's the only time I remember my Mother making it. It's so yummy, isn't it? Every time I'd walk by the bowl of mix I'd grab a handful…………..
My oldest turned 11 in July. With a group of 10 and 11-year-old boys hanging out for the night, I though it would be good just to have out so they could munch at their leisure. It was a light bulb moment, 10 and 11-year-old boys Eat. A. Lot.
So this is not your average, every day, traditional, same-ole-boring Snack Mix. For one it uses popcorn oil! I. know. right!? It really adds to the richness and flavor. Then there's Nacho Bugles and Ranch dressing… well, just take a peek below for the entire recipe.
I hope you enjoy it as much as the boys did!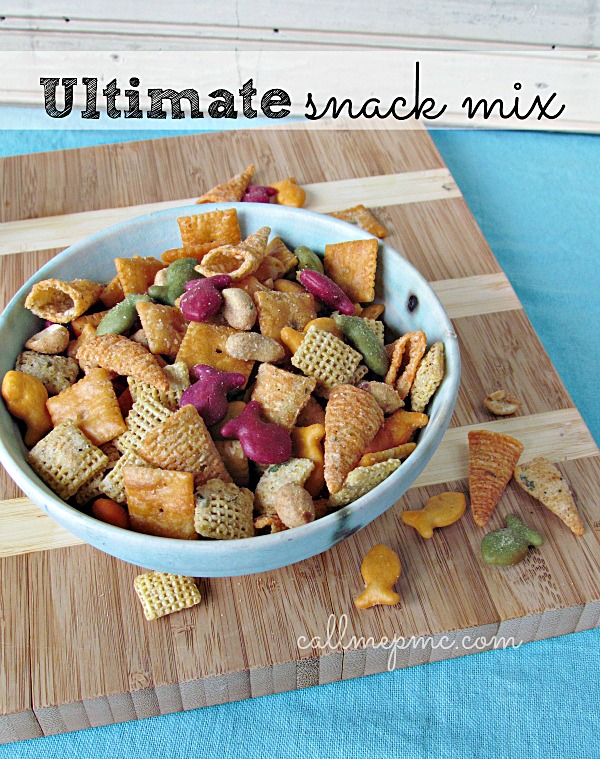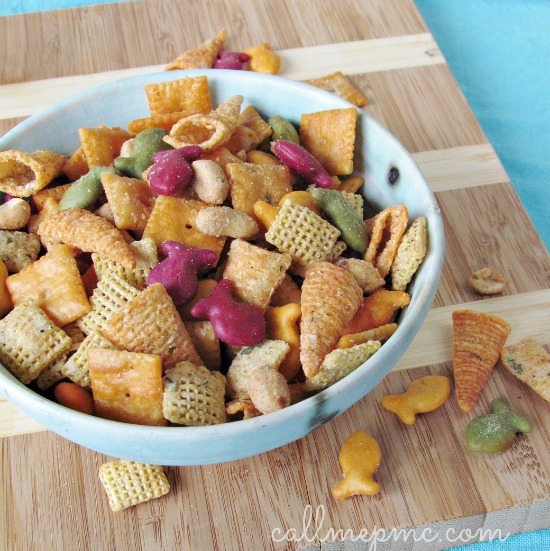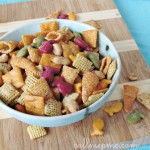 Print Recipe
Ultimate Snack Mix
The ultimate mix of salty and crunchy in a mix recipe that you won't be able to stop eating!
Ingredients
Instructions
Mix first 6 ingredients together in a large

bowl

. In a small bowl, mix oil and dressing mix. Pour oil mixture over cracker mixture and stir. Pour onto 2 large sheet pans and bake at 250 degrees 45 minutes, stirring every 15 minutes. Remove and cool completely. Store in an airtight container.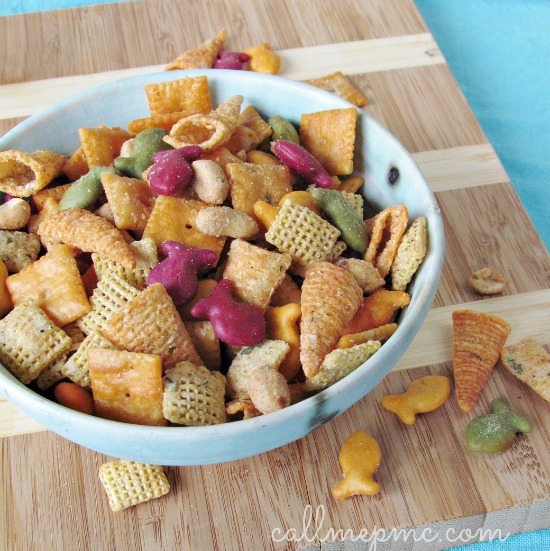 More snack goodness!