It all started Sunday over breakfast. Lincoln started talking about Thirsty Thursday.
Now, he thinks Thirsty Thursday is drinking milkshakes…
We planned our week menu based on cutesy sayings.
Hey, I enjoyed the help and their input.
So here goes
So……. below is a picture of Ryder's 'Meatless' Monday Whole Wheat Pizza
He didn't get the whole 'Meatless' thing!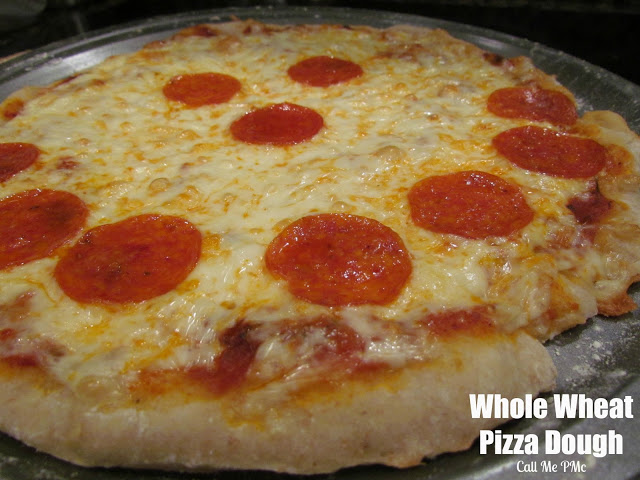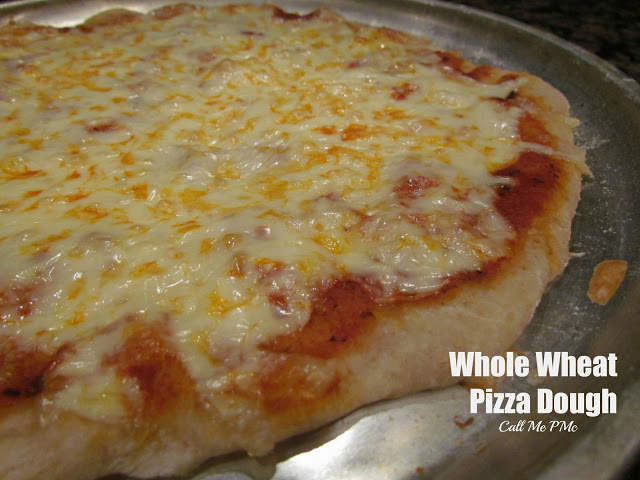 Whole Wheat Pizza Dough (yield 4 10 to 12 inch pizzas)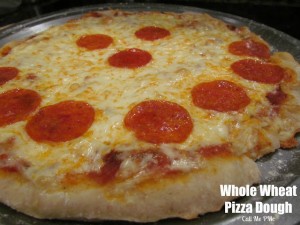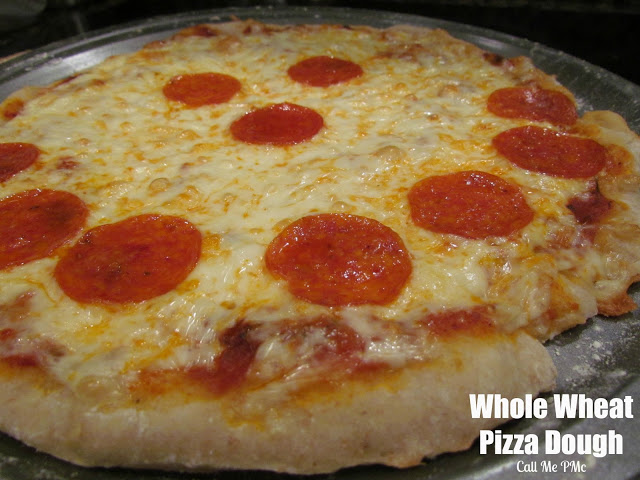 Print
Whole Wheat Pizza Dough
Ingredients
Ingredients
1 tsp Active dry yeast
1 1/2 c warm water (120 - 130 degrees)
3 1/2 c all purpose flour
1/2 c whole wheat flour
1 tsp salt
3 T canola oil
1 T sugar
Instructions
Directions
Sprinkle yeast over warm, (this is key. I always, always test with a thermometer) stir to combine and set aside 10 minutes.
In a mixer with the dough hook attached, add flour, salt, and oil. Stir to combine. Drizzle in yeast water and mix until smooth. Add 1 to 2 T more flour if dough is too sticky. Coat the inside of another bowl with oil and add dough. Cover tightly and set aside. It will double in size. If you plan to use it later, refrigerate up to 3 days. If refrigerated, I like to take out of the refrigerator and allow to come to room temp before using.
When ready to use: Remove from refrigerator 30 minutes to 1 hour before using. You can make pizza, calzone, bread, or cheese sticks with this dough. Preheat oven to 450 degrees. For pizza, flour dough and oil pan. Spread 1/4 of dough on a 12 inch pizza pan. Dough will be thin. Top with desired toppings. Bake at 450 degrees 12 to 15 minutes. Remove to wire rack. Serve hot.
I used jarred 1/4 c Ragu pizza sauce and 2 cups shredded mozzarella (and pepperoni) for each pizza pictured above.
Do you plan weekly menus?
Do you ask input from the family?


You May also like my Easy Pizza Dough!