Baby Sausage Dogs was my attempt at another food for Lincoln to try.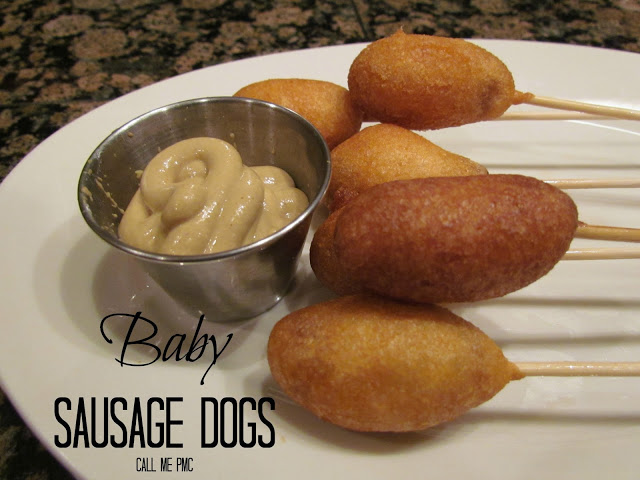 I had an idea to tempt Lincoln to try a new food.
You see, he's a terribly picky eater.
I totally understand that.
I wanted to make small corn dogs, but I knew Lincoln would not dare try them.
Usually if he helps make something, he'll at least try it.
I thought if we used Lil Smokies instead of hot dogs that I've have a better chance.
So that was my thought process behind these Baby Sausage Dogs.
It was a total success. Both Lincoln and Ryder helped make these Baby Sausage Dogs.
And both ate and liked them!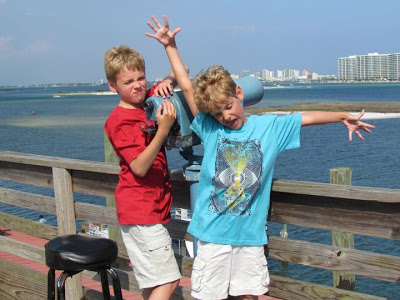 These are my two babies! Lincoln and Ryder.
They're as different as daylight and dark.
Lincoln (left) won't at anything.
Ryder eats everything.
We actually did a Fifty New Foods Challenge for Lincoln last year to try and expand his food appreciation.
Here are a couple of dishes that he tried and liked!
We're still working on fruits and vegetables!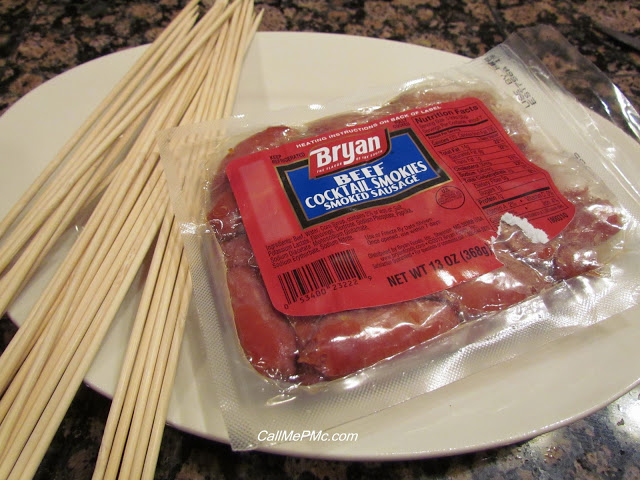 Beef cocktail smokies and skewers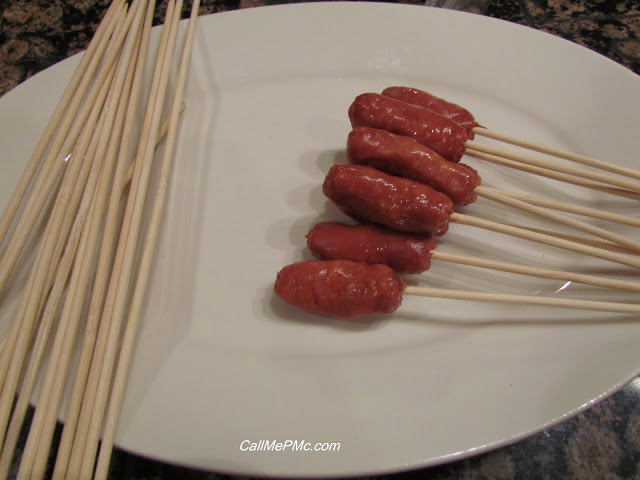 Lincoln skewered while I played photographer!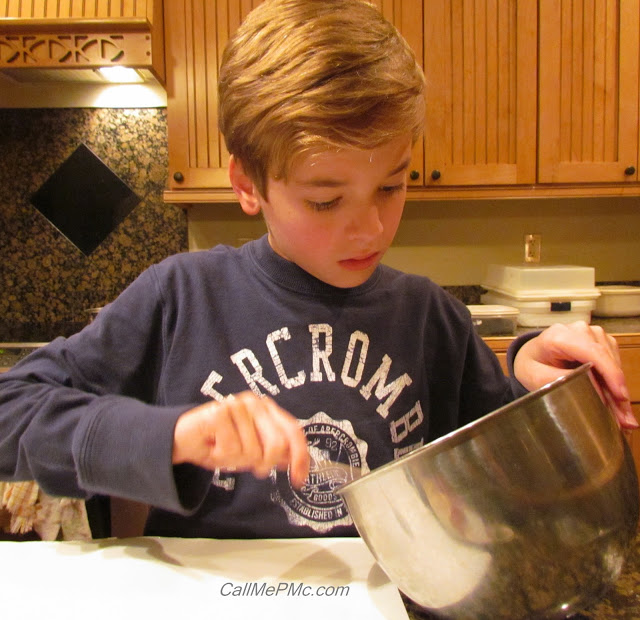 After mixing the dry ingredients and before adding the wet, we dipped the dogs in the dry mixture.
This will help the batter stay on the dog.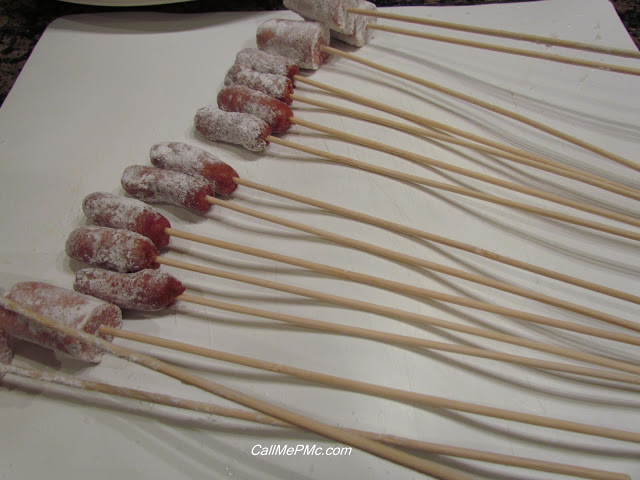 Big Daddy did a few hot dogs cut into thirds.
Lincoln is 10 and has been helping me in the kitchen and Wesley on the grill for years.
This is the first time we let him fry something.
I would be super careful if you have little ones frying.
We carefully supervised our boys during this process.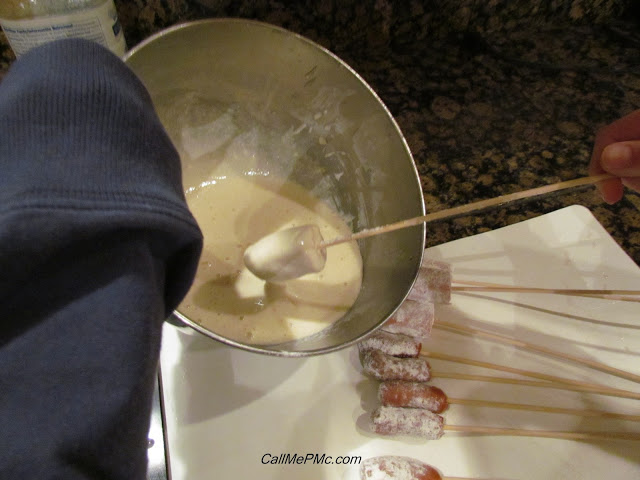 Dip each skewer into the batter right before it goes into the 350 degree oil.
Let excess batter drip off.
Once you add the skewer to oil, rotate it for about 20 seconds so
 that the batter will be smooth around the dog.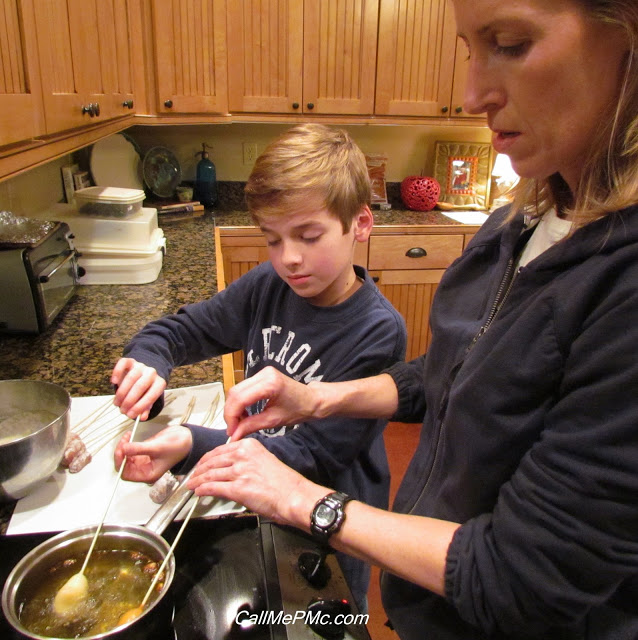 Heyyyyyy, that's me!! I never make the photos!
We are concentrating on those dogs!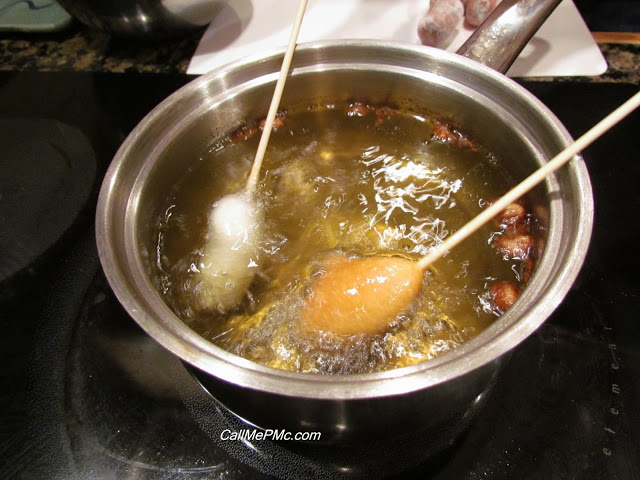 Fry the dogs until golden brown, remove from oil and drain on
wire rack
or paper towels before serving.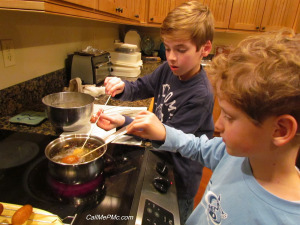 This was such a fun family activity!
Do you have special strategies to get your kids to eat?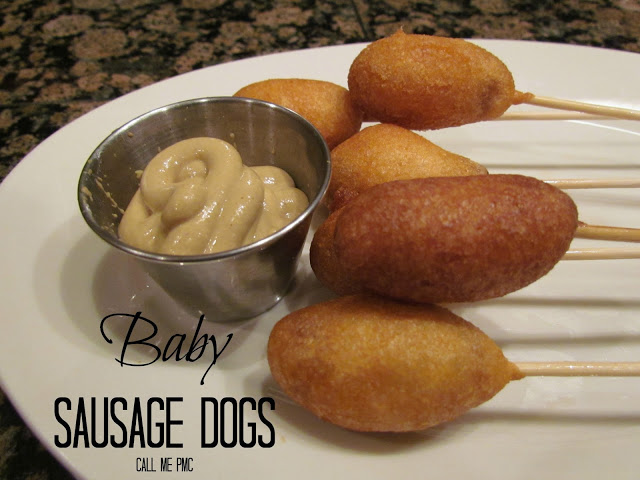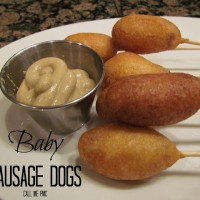 Print Recipe
Baby Sausage Dogs
Ingredients
Ingredients

2

quarts

vegetable or peanut oil

1

c

flour

3/4

c

cornmeal

1/4

tsp

baking soda

1/2

tsp

baking powder

1/4

c

sugar

2

T

honey

1

egg

1/2

c

milk

1

packs Lil Smokies cocktail sausages

skewers
Instructions
Place one Lil Smokie on end of skewer. Set aside.

Mix flour, cornmeal, baking soda, baking powder, and sugar. Stir. Dip sausage in dry mix and set aside.

In another

bowl

, mix honey, egg, and milk. Add to flour mixture. Stir to combine. Set aside 4 to 5 minutes to thicken.

Heat oil to 350 degrees.

Dip sausages into batter. Rotate to coat evenly. Submerge in hot oil and fry until browned about 4 minutes. Remove from oil and drain on a

wire rack

in a 200 degree oven until all dogs are cooked. Serve immediately with ketchup and Honey Mustard
 
Do you cook with your kids?
What dishes do you enjoy cooking with them?
Look what else we made! Fried Oreos! 
I had Oreos from this recipe and gave it a whirl. The boys had never seen Fried Oreos at the Fair so it was big fun to them!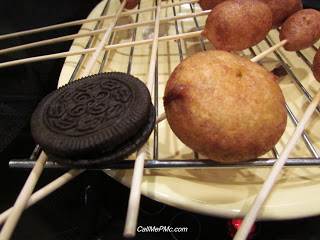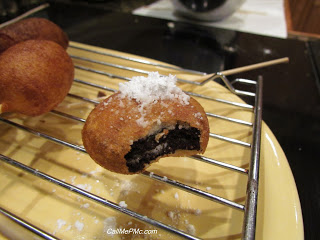 Sign up below for my weekly email!
[wysija_form id="1″]